Top Cars
8 New and Used SUVs That Could Cross the North Pole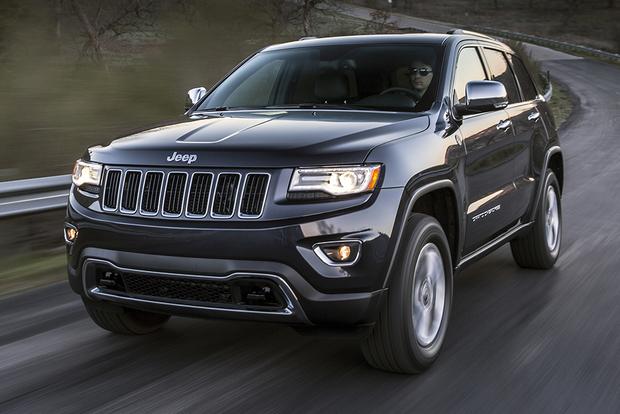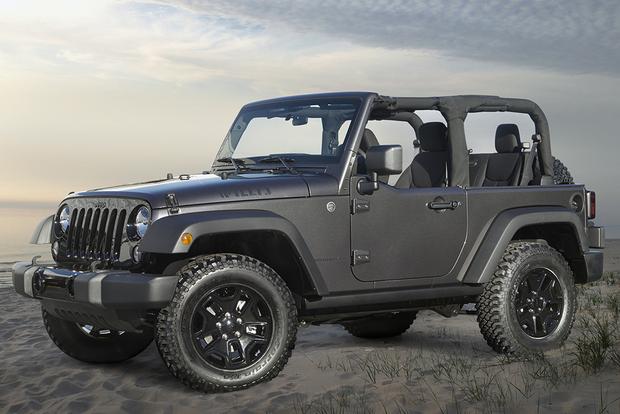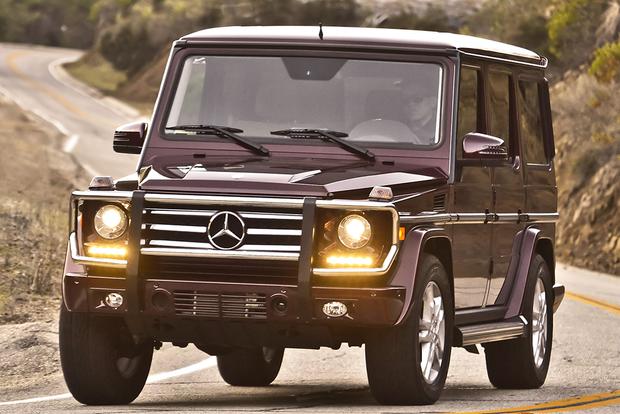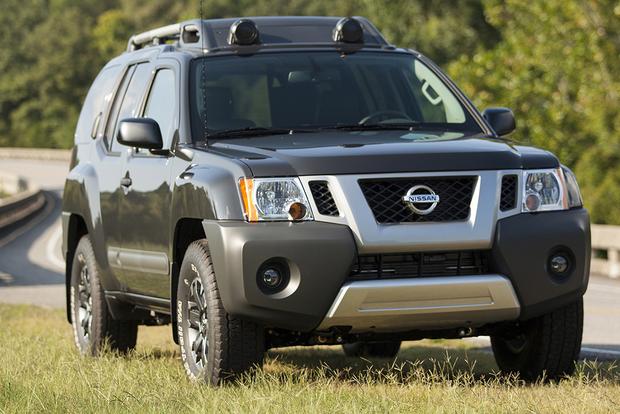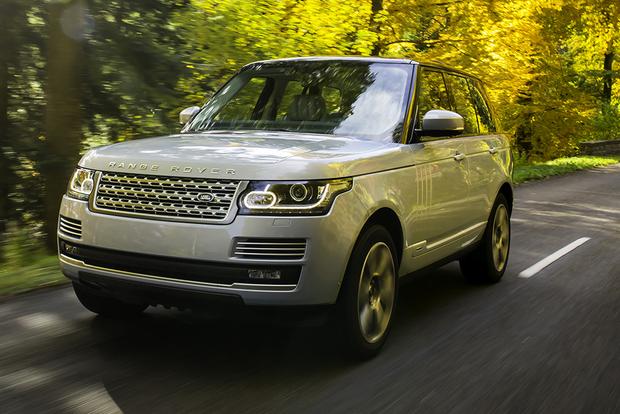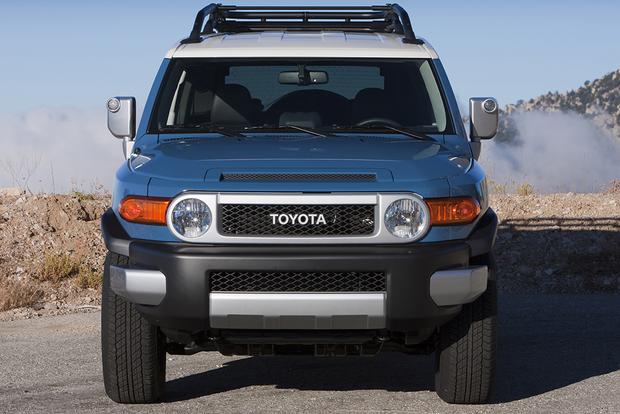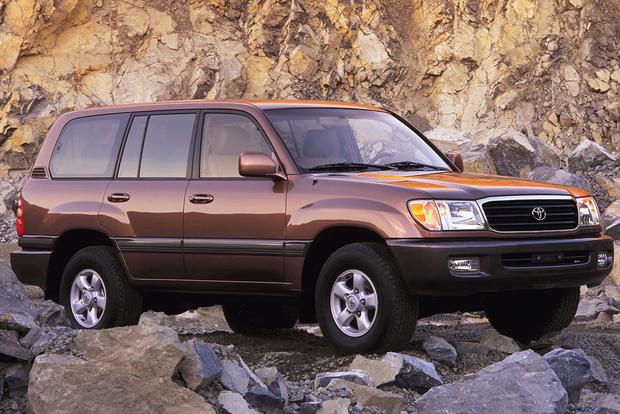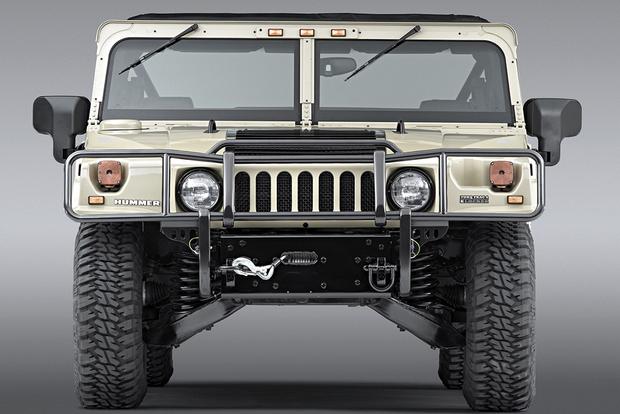 With winter in full force across the country, many shoppers are eager to trade in their old car for a more capable SUV. If that sounds like you, then you've come to the right place to find an SUV that can get you safely through the winter and beyond. We've listed eight great new and used SUVs that offer unstoppable capability, from plowing through snow piles to crawling over rocks. And since it's that time of year, we think these capable off-roaders could even manage a timely trip to the North Pole.
1. 2000-2006 Hummer H1
Although the well-known Hummer H1 is huge, brash and thirsty for fuel, it's also one of the most capable SUVs on the planet. Featuring full-time 4-wheel drive, low-range gearing and a self-inflating tire system, the H1 touts some amazing abilities -- such as climbing a 90-degree wall or fording water that's up to three feet deep. If you're looking for a used H1, be sure to buy the newest and best model you can get, and consider having a mechanic look it over before you sign the papers. Most late-model H1s will set you back $40,000 to $60,000, but few vehicles can match the go-anywhere potential of the Hummer.
2. 2015 Jeep Grand Cherokee
Although you may not think of the luxurious, popular Jeep Grand Cherokee as an off-road workhorse, it's designed to brilliantly tackle trail riding and rock crawling. In addition to available 4-wheel drive, the latest Grand Cherokee boasts skid plates, a 2-speed transfer case, hill descent control and available off-road tires. There's even an optional air suspension setup and a locking rear differential for when the going gets really tough. But it's not all off-roader hardware: The Grand Cherokee also comes standard with alloy wheels, automatic headlights, keyless ignition with push-button start and a 5-inch touchscreen for around $31,000 with shipping.
Find a Jeep Grand Cherokee for sale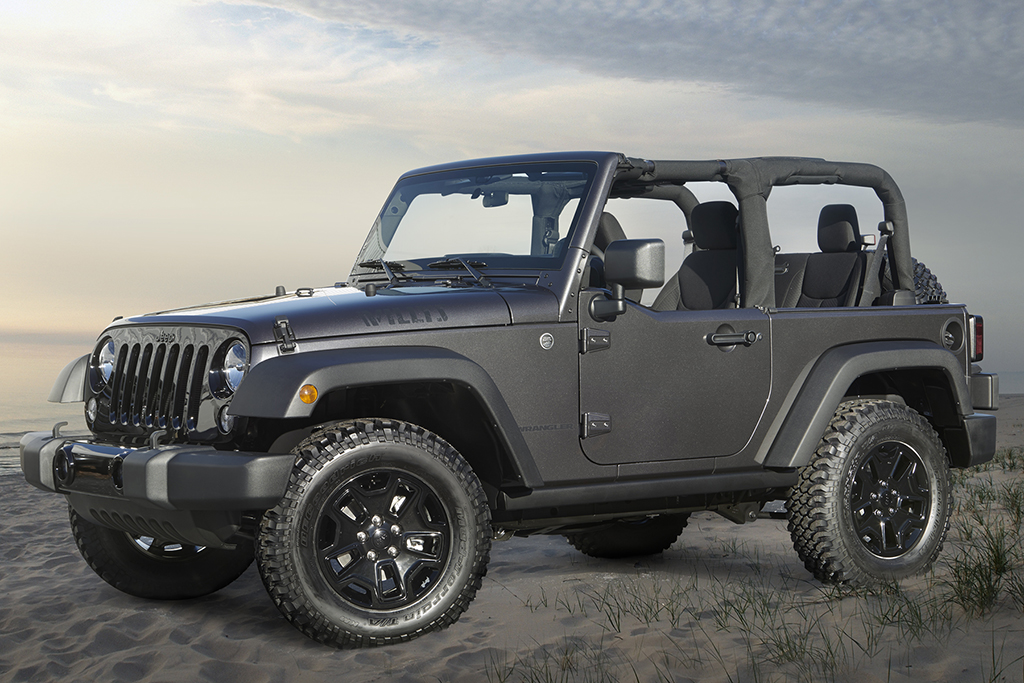 3. 2007-2015 Jeep Wrangler
Few models offer the well-rounded capabilities of the Jeep Wrangler. You might be able to go a little deeper into the brush in a Mercedes G-Class or a Range Rover. You may even get a better ride from Jeep's larger Grand Cherokee or a used Toyota Land Cruiser. But the Wrangler is reasonably priced, tremendously capable and ready for just about any job, whether tackling rough roads or cruising on the beach with the top down -- all for a base price of just $23,500 with shipping. If you want to reach the North Pole, however, you might want to consider the available hardtop, as it can get cold inside with the factory vinyl roof.
4. 2015 Mercedes G-Class
With a starting price of around $116,000 with shipping, the Mercedes G-Class isn't exactly cheap. Even used models are expensive, with early G-Wagens -- 2002 or 2003 models -- still going for $30,000 to $40,000. But if you're looking for year-round capability and rock-crawling potential, the G-Class is worth it. In addition to excellent ground clearance and impressive approach and departure angles, the G-Class touts some of the most advanced off-road gear around, including three lockable differentials that can get you unstuck in nearly any situation. The G-Class even offers a high-performance variant, the G63 AMG, for drivers who want to combine off-road capabilities with a monstrous 536-horsepower turbocharged V8.
Find a Mercedes G-Class for sale
5. 2015 Nissan Xterra
Although you might think of the Nissan Xterra as little more than a head-turning compact SUV, the truck-based Xterra actually offers serious capabilities. One is under the hood, where the Xterra touts a standard 261-hp 4.0-liter V6 that also delivers 281 lb-ft of torque. But the Xterra also offers other impressive features, like available off-road tires, upgraded shocks, hill descent control, hill start assist and an electronic locking rear differential. And we love the Xterra's roof rack, which gives it a capable look whether on or off the road. If the Xterra sounds appealing, check your local Nissan dealer, where prices start around $24,500 with shipping.
6. 2015 Land Rover Range Rover
Although it may seem like a luxury cruiser aimed at wealthy drivers in big cities and upscale suburbs, the Range Rover offers more off-road capability than just about any other vehicle currently on sale. Of course, 4-wheel drive is standard, but the SUV also includes a sophisticated terrain management system designed to detect the road surface and adjust suspension and other settings accordingly. The Range Rover also offers low-range gearing and adjustable suspension that allow drivers to raise and lower ground clearance according to the exact situation. And then there's the standard equipment: xenon headlights, a navigation system, a heated steering wheel and an 8-in color touchscreen. The only drawback is pricing, as the Range Rover starts at an expensive $84,500 and goes up quickly from there.
Find a Land Rover Range Rover for sale
7. 2007-2014 Toyota FJ Cruiser
The Toyota FJ Cruiser may look cartoonish and cute -- especially in bright colors. But in reality, Toyota's Jeep-like SUV is ready for anything the world might throw its way. Ground clearance is massive, and wide approach and departure angles ensure it can climb over more objects than just about any other SUV or truck. It boasts a powerful 270-hp engine and offers off-road-friendly options such as heavy-duty suspension components, rock rails and upgraded tires. The only downside is that Toyota discontinued the FJ Cruiser at the end of the 2014 model year, which means you'll have to look hard for a leftover new model -- or look for a used one on AutoTrader, where a 2007 FJ Cruiser starts around $16,000.
Find a Toyota FJ Cruiser for sale
8. 1998-2007 Toyota Land Cruiser
It may seem like the 1998-2007 Toyota Land Cruiser prioritizes luxury and comfort over off-road capability, but this SUV is actually a tough, trail-ready machine. Standard features include four-wheel drive, low-range gearing and a transfer case, which aid the Land Cruiser on the most difficult trails and back roads. There's also a standard 4.7-liter V8 that boasts enough torque to lift the Land Cruiser over just about any object. Most importantly, the Land Cruiser touts legendary durability and enough luxury to trump most Lexus models. If all this sounds appealing, expect to pay around $10,000 for a 1998 Land Cruiser, or roughly $27,000 for a 2006 or 2007 model.