Top Cars
8 New Cars That Will Last Forever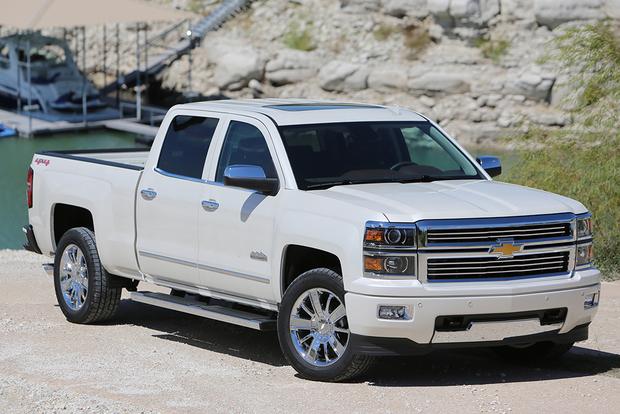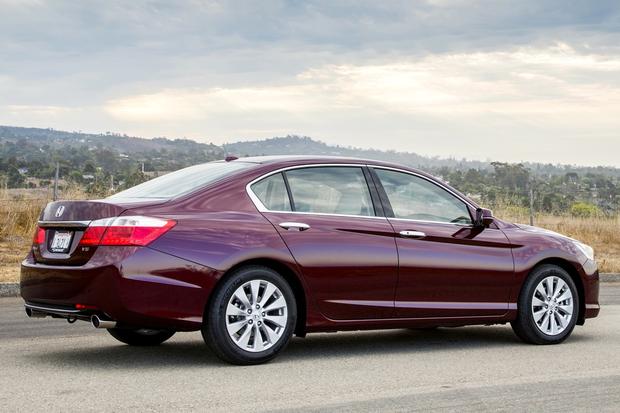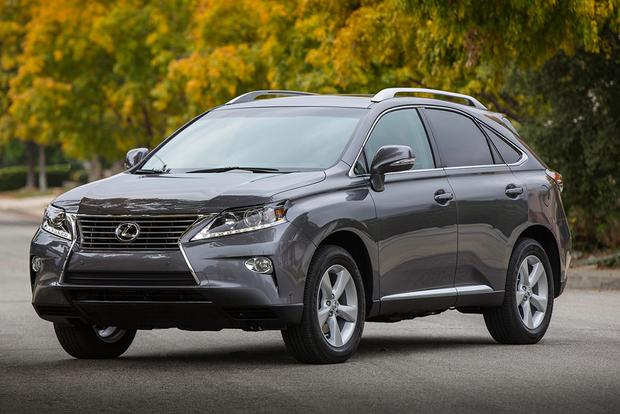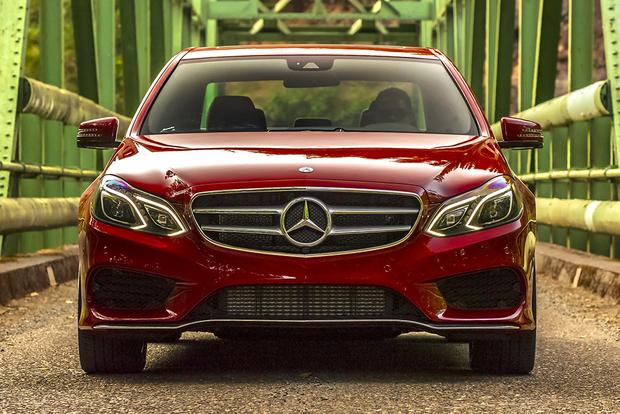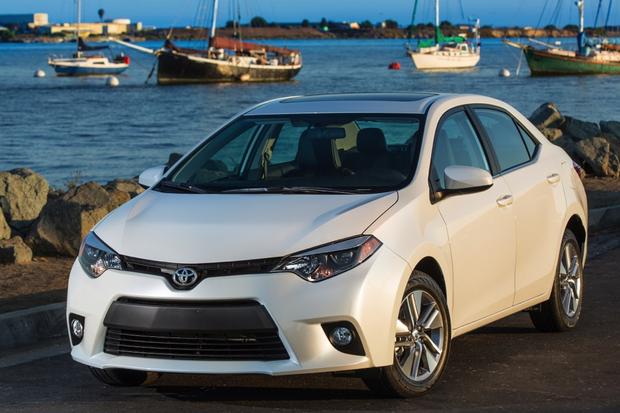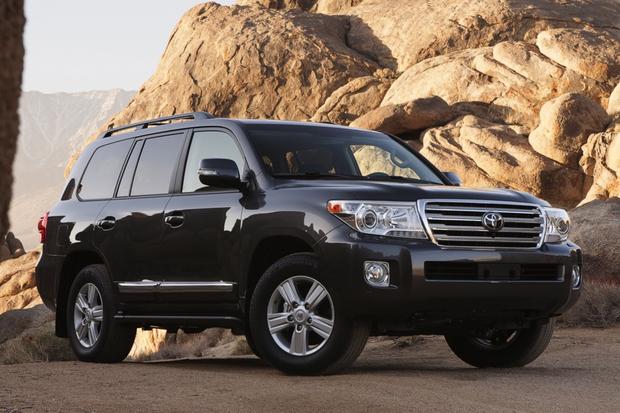 Although a typical new-car buyer trades in their car for a new model every few years, that isn't true of every car shopper. Some drivers want to own their cars for a long time, and do only basic maintenance and repair work when necessary, rather than opting for a new vehicle every few years. So which new cars allow you to do that? We've rounded up eight new models with reliability ratings and dependability scores that are so good, we think you could own them forever.
Buick LaCrosse
The Buick LaCrosse is a popular entry-level luxury sedan that earns high scores in just about every reliability measurement -- from above average ratings by Consumer Reports to a top spot for vehicle dependability in J.D. Power's large-car segment. We're also impressed with the LaCrosse's excellent value proposition, as it offers luxury-car appointments for around $32,000 with shipping -- a figure that includes a wide range of standard features such as an in-car Wi-Fi hot spot, dual-zone automatic climate control, an 8-inch touchscreen and a backup camera.
Find a Buick LaCrosse for sale
Chevrolet Silverado
Although trucks tend to score poorly in Consumer Reports ratings, the Silverado earned high honors in J.D. Power's Vehicle Dependability Survey, where it beat out all other rivals to top the full-size heavy-duty truck class. It also earned excellent marks in the light-duty class, where it finished second only to the mechanically identical GMC Sierra. But reliability isn't the only reason why we love the Silverado. We also like its smooth ride, its recently redesigned look and its wide range of trim levels, which range from the bare-bones Work Truck ($28,000) to the upscale High Country model ($50,000), that can suit just about every shopper.
Find a Chevrolet Silverado for sale
Honda Accord
Few cars scream dependable like the Honda Accord. So says Consumer Reports, who rates the sedan's reliability well above average and notes that a large majority of owners say they would buy the same car again. But beyond its notorious reliability, the Accord also offers an excellent value. There's a fuel-efficient 4-cylinder model, a well-equipped V6 and even miserly hybrid and plug-in hybrid versions that top the midsize sedan segment in terms of fuel economy. How much will this durable new car set you back? Budget around $23,000 for a base model or a few thousand more for an Accord with some extra bells and whistles.
Lexus GX
The Lexus GX is a throwback to a different era. It's a truck-based, body-on-frame, V8-powered SUV with true off-road ability. But thanks to recent updates, it can also handle just about anything you'll encounter in an urban landscape, with adaptive cruise control, a wide variety of exterior cameras and modern high-tech safety features. More importantly, all of that is combined with excellent reliability. The GX boasts a Consumer Reports reliability score that's well above average, and it also managed to top the midsize premium SUV segment in J.D. Power's Vehicle Dependability Study. Unfortunately, all of this comes at a steep price, as the GX starts around $50,500 with shipping.
Lexus RX
When it comes to long-term reliability, it's hard to beat the highly popular Lexus RX. Slotting just below the GX in Lexus's growing SUV lineup, the RX touts more of a carlike driving experience, offering a V6 engine instead of a V8 and a unibody chassis instead of a trucklike body-on-frame design. But these changes have little effect on its dependability, as Consumer Reports still gives it a score that's well above average, and J.D. Power ranks it second behind the GX in its Vehicle Dependability Study's midsize premium SUV segment. If you're interested, the RX offers more affordable pricing than its GX stablemate, with its base MSRP starting around $42,000 -- though the RX doesn't have the third-row seat or the off-road capabilities of the GX.
Mercedes-Benz E-Class
Although European automakers aren't known for their long-term reliability like they once were, the Mercedes-Benz E-Class seems to be an exception. In J.D. Power's latest Vehicle Dependability Study, the E-Class topped the midsize premium car charts, beating out rivals from Infiniti, Lexus and other brands. Consumer Reports agrees, giving the car a recommended rating and noting an extremely high customer satisfaction score. We also like the E-Class's handsome and restrained styling, available all-wheel drive and its wide range of model choices, which includes a diesel, a hybrid and a performance version. Unfortunately, all these benefits come with a premium price, and the E-Class starts around $53,500 with shipping.
Toyota Corolla
Although small, inexpensive new cars don't usually offer the same level of dependability as larger, more expensive ones, the Toyota Corolla seems to be an exception. Not only did the Corolla garner high marks for reliability in Consumer Reports surveys, but it topped the compact-car segment in J.D. Power's Vehicle Dependability Survey -- finishing ahead of rivals from Honda, Nissan and Ford. Unlike many cars on our list, the Corolla is also highly affordable for nearly all drivers. Its base price is under $18,000, and even a well-equipped model struggles to top $25,000 with shipping.
Find a Toyota Corolla for sale
Toyota Land Cruiser
Few cars offer long-term durability like the Toyota Land Cruiser. For proof, ask anyone who owns one, and they'll likely tell you that they're on their third or fourth Land Cruiser, with an ownership history that spans several decades. Capable of traversing nearly any terrain -- from an urban parking lot to an off-road trail -- the Land Cruiser boasts some amazing abilities on and off the pavement. It also boasts a stunning list of standard high-end features such as quad-zone automatic climate control, adaptive cruise control, an off-road camera system, a 14-speaker JBL sound system and ventilated front seats. The only problem? The Land Cruiser doesn't come cheap: It starts around $81,000 with shipping.