Top Cars
8 Surprisingly Affordable New Cars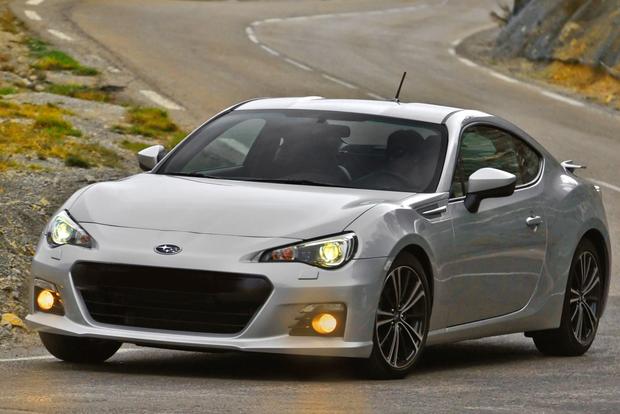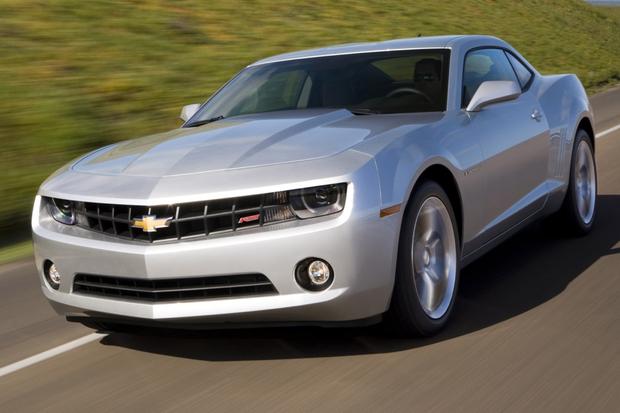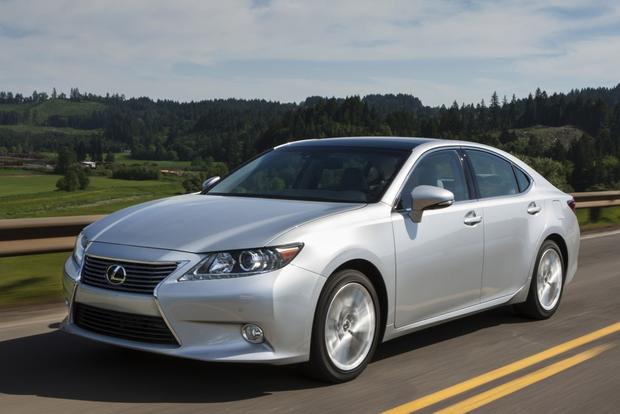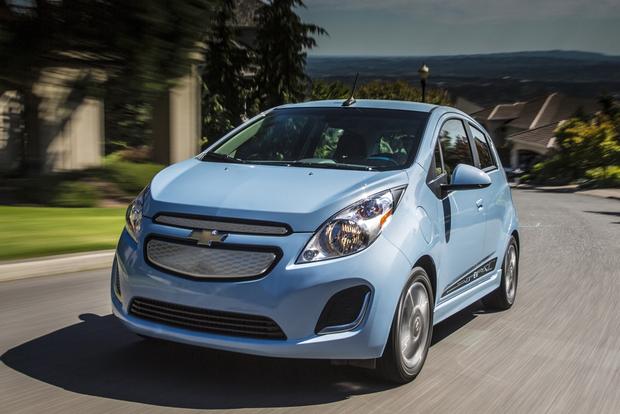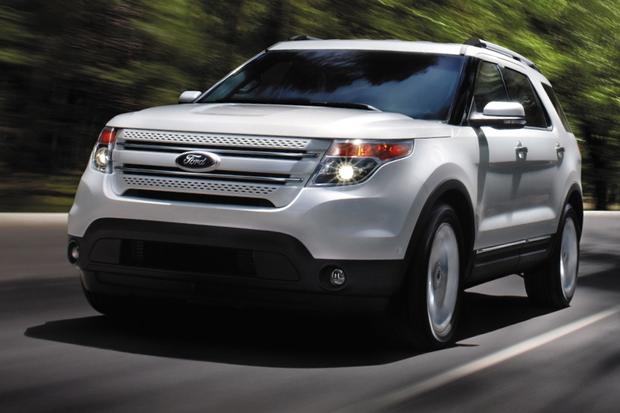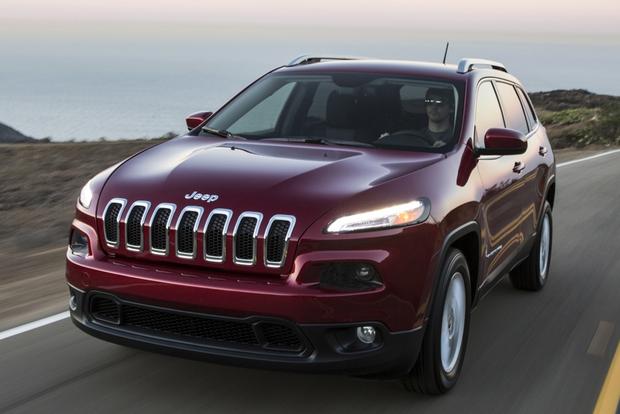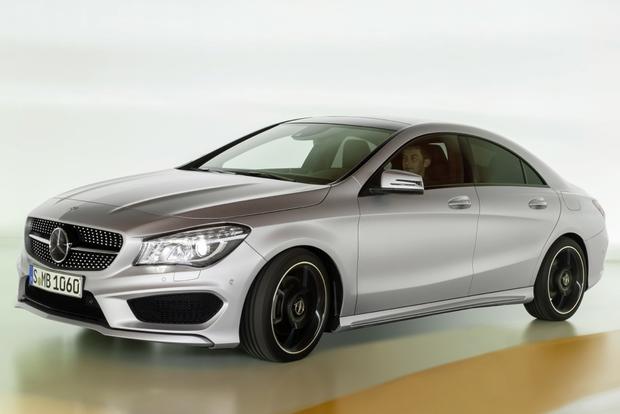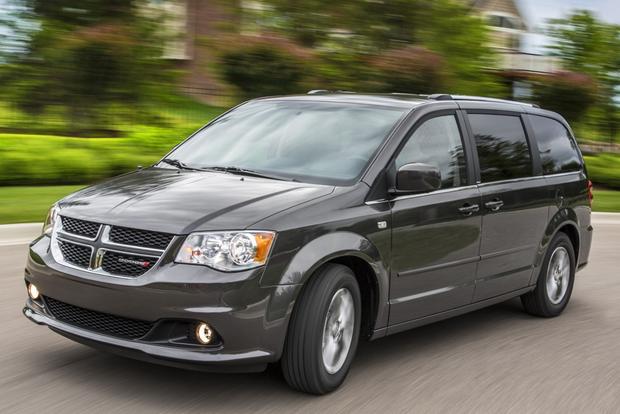 Rarely are shoppers surprised at how inexpensive new vehicles can be. More often, shoppers visit showrooms having done some research, with a budget in mind and an idea of what the models they're interested in will cost. Or new-car shoppers go in blind, only to be hit with sticker shock upon learning the price of the vehicle that catches their eye.
Of course, it's much better to know what you're looking for before you set out for test drives. Our list of surprisingly affordable new cars identifies eight vehicles -- all but one of which are the latest 2014 models -- that offer excellent features and qualities at an affordable price. Here, we outline key figures, such as fuel economy, and also point out some equipment included even on the most affordable base models. Our list includes two SUVs, a minivan, two sporty coupes, two luxury sedans and an all-electric hatchback. Among them are two models that are brand-new for 2014. Prices listed do not include destination charges, which typically add $800-$1,000 to the total price.
2014 Jeep Cherokee
One new-for-2014 model is the Jeep Cherokee, a midsize SUV with space for five passengers and a starting price of $22,995. Although it's immediately identifiable as a Jeep, the new Cherokee is more modern than most models from the brand, with squinty headlights and LED running lights and taillights. The Cherokee also comes with a standard touchscreen, giving its interior an equally modern look. The 2014 Cherokee has standard 2-wheel drive and a 2.4-liter 4-cylinder engine. Thanks to its 9-speed automatic transmission, the 4-cylinder version is rated at 22 miles per gallon city/31 mpg hwy. A 4x4 version is also available starting at $24,995, and drivers who want more power can opt for a V6.
2014 Ford Explorer
For those who need more space, the 2014 Ford Explorer is a 3-row SUV that seats up to seven passengers. It comes standard with Ford's voice-activated SYNC system with MyFord Touch and has a standard V6 engine. Along with a 6-speed automatic transmission, the 3.5-liter motor produces 290 horsepower and yields a fuel economy rating of 17 mpg city/24 mpg hwy. Pricing for the 2014 Explorer starts at $29,600.
2014 Dodge Grand Caravan
For even more practicality in a 7-passenger vehicle, the 2014 Dodge Grand Caravan could be considered the value leader among minivans. The base price for the venerable van, which celebrates the model's 30th anniversary in 2014, is just $19,995. For the money, buyers get a standard 283-hp V6 engine mated to a 6-speed automatic transmission. Except for the V6, the Grand Caravan is basic. But step up to the Grand Caravan SE 30th Anniversary edition and you get aluminum wheels, a leather-wrapped steering wheel and shift knob, 3-zone air conditioning and the Uconnect hands-free system for a still-affordable price of $24,695.
Find a Dodge Grand Caravan for sale
2014 Subaru BRZ
For drivers who prefer a sportier ride, the 2014 Subaru BRZ is a compelling choice. Powered by a 2.0-liter 4-cylinder boxer engine that makes 200 hp and 151 lb-ft torque, the lightweight BRZ is an agile handler and an absolute blast to drive. Plus, it's relatively efficient, with fuel economy ratings of 22 mpg city/30 mpg hwy. And it comes nicely equipped with standard touchscreen navigation and 8-speaker sound. The base price for the 2014 BRZ is $25,595.
2013 Chevrolet Camaro
Another sporty coupe, the 2013 Chevrolet Camaro is heavier but also delivers serious power at a more affordable price. Starting at $23,345, the Camaro is equipped with a 3.6-liter V6 that produces a robust 323 hp and 278 lb-ft of torque. With a standard 6-speed manual, it also delivers good highway fuel economy at 29 mpg, though the city rating of 18 mpg is not too strong. Still, the Camaro is a lot of muscle for the money, and a standard color touchscreen audio system gives the cabin an up-to-date look and feel.
Find a Chevrolet Camaro for sale
2014 Mercedes-Benz CLA250
In a more luxurious vein, the all-new 2014 Mercedes-Benz CLA250 is a compact sedan with excellent fuel economy ratings and high-tech standard features. The CLA uses a 208-hp turbocharged 2.0-liter engine plus standard start-stop technology, which shuts off its engine when stopped in traffic, to achieve Environmental Protection Agency fuel economy ratings of 26 mpg city/38 mpg hwy. A standard 7-speed dual-clutch gearbox is similar to the transmissions in high-performance cars. The CLA also comes with a collision-prevention system that warns the driver of a potential frontal collision and applies brakes if the driver fails to respond.
Find a Mercedes CLA250 for sale
2014 Lexus ES 350
Another luxury sedan with a surprisingly affordable price is the 2014 Lexus ES 350. With a starting price of $36,470, the ES is spacious and well-equipped, with 10-way power front seats, automatic climate control and premium audio. It comes with a 268-hp 3.5-liter V6 and a 6-speed automatic transmission, and is rated at 21 mpg city/31 mpg hwy. For just under $40,000, shoppers interested in better fuel economy can step up to the hybrid ES 300h, which is rated at 40 mpg city/39 mpg hwy.

2014 Chevrolet Spark EV
Few vehicles can match the efficiency of the 2014 Chevrolet Spark EV, a hatchback mini car with an all-electric drivetrain. The Spark EV is rated at 128 mpge city/109 mpge hwy, meaning it can travel about 128 miles in city driving using the electric equivalent of one gallon of gasoline. Range is limited to about 82 miles on a single charge, though. Pricing for the Spark EV starts at $27,495, or just under $20,000 after a $7,500 federal tax credit. For the money, drivers get Chevy's MyLink system, heated front seats and a remote cabin conditioning system. Spark EV drivers can also access HOV lanes even when driving alone. The electric Spark is available only in California and Oregon.
Find a Chevrolet Spark for sale
Some new cars are clearly a better value than others, offering drivers the qualities and amenities they want at an affordable price. Smart shopping can make a difference when it comes to getting everything you want, whether it be luxurious accommodations, performance or fuel efficiency, at a cost that won't break the bank. These eight vehicles aren't the only ones that represent excellent value among new models, but they're certainly among the best choices. If you think you've found another outstanding new-car value, let us know in the comments below.