As part of the massive $2 trillion stimulus package recently signed by the president, most Americans are about to get a stimulus check to help them get through the economic impact of the coronavirus pandemic. Many people will need this money to live, but if you're in a position to be shopping for used cars and would like to use this stimulus money for a new set of wheels, we have some suggestions.
How much stimulus money you get depends on your income and the size of your household. Single Americans with an annual income of $75,000 or less get $1,200, and married couples making less than $150,000 get $2,400. Each child you claim as a dependent on your taxes gets you an extra $500. Accordingly, we've split our affordable used car suggestions into three categories: single drivers, married couples with no kids, and families of four.
Here are nine affordable used cars for sale on Autotrader that you could buy with your stimulus check.
Single Drivers

The newest car on this list is also in the lowest price bracket. At $1,200, this 2012 Chevrolet Sonic sedan for sale in Wenatchee, Washington, is a good, modern commuter car and a practical choice if you just want something to get you from point A to point B that's less than a decade old. This isn't even the base trim of the Sonic — it's the midrange LT model, with upgrades like power windows, deluxe cloth seats and a CD player. With 97,000 miles on it, this humble Chevy has plenty of life left. Find a Chevrolet Sonic for sale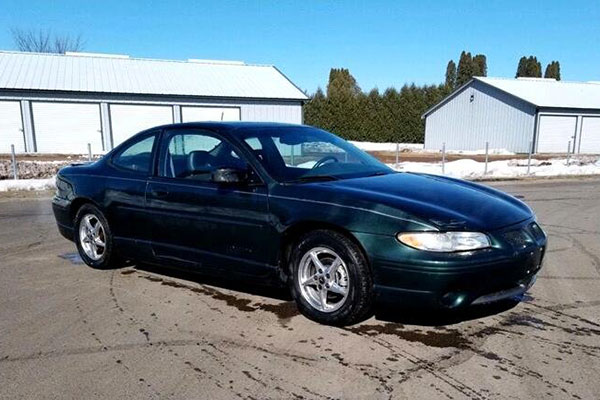 This 2001 Pontiac Grand Prix GT Coupe, for sale for $1,000 in Rush City, Minnesota, is a practical midsize car with some sporty flair, with a 2-door body and a 3.8-liter V6 engine famous for reliability and easy, low-cost maintenance. This Grand Prix has some body imperfections, but so do a lot of Grand Prix models of this vintage, and none of the dents or scratches shown in the pictures appear to be too glaring. This was one of the nicer Grand Prix models you could get in 2001, with leather seats, a power moonroof and a head-up display. Find a Pontiac Grand Prix for sale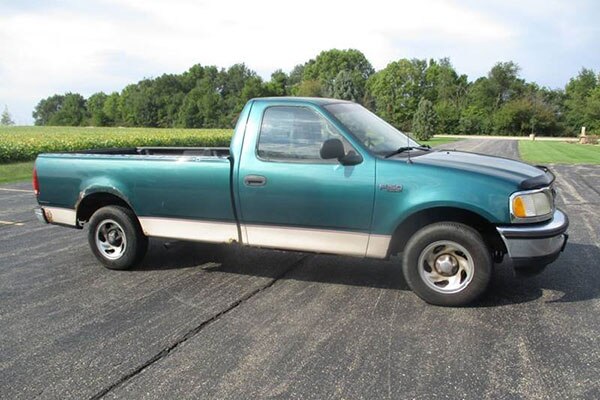 Do you like the idea of an affordable no-nonsense work truck? If so, then you'll love this 1997 Ford F150 XL for sale in Tremont, Illinois, for $1,200. It's about as no-nonsense as it gets: It's the base XL work truck trim, with a single cab, a long bed and a tow package — meaning this truck was built for work. If you need to do some occasional towing or hauling but don't want to have a full-size pickup as your daily driver, this F150 would be a useful tool to have in your garage when duty calls. Find a Ford F150 for sale
Married Couples

The Jeep Cherokee XJ is an off-road icon thanks to its great off-road capabilities and its rock-solid durability, especially when equipped with its legendary 4.0-liter inline-6 engine. This 2000 Jeep Cherokee — for sale in Dyer, Indiana, for $2,400 — is one of the later examples of the XJ, and under its hood lies the aforementioned engine that everyone wants. This Cherokee has 222,000 miles on it, but if you were to ask any Jeep loyalist, they'd say that it still has a ton of life left. According to the listing, a lot of things in this SUV were replaced in the past couple of years, including the brakes, the shocks and the alternator. Find a Jeep Cherokee for sale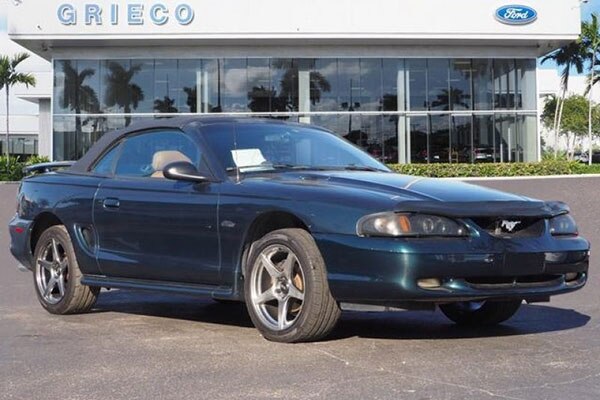 Summer is around the corner and it might have you dreaming about drop-top driving in a fun convertible. A legendary name in fun convertibles is the Ford Mustang and this V8-powered 1996 Mustang GT is for sale in Fort Lauderdale, FL for just $2,348. The odometer is only at 132,204 miles and there are a few mild modifications like aftermarket headlights and a Pioneer stereo, but nothing crazy. This price is well below the KBB fair market range and it's for sale at a dealership you can trust with a great KBB dealer rating. The dealer is even offering delivery to your door meaning you can buy this Mustang with your stimulus check and have it delivered to you without ever needing to leave the house. Find a Ford Mustang for sale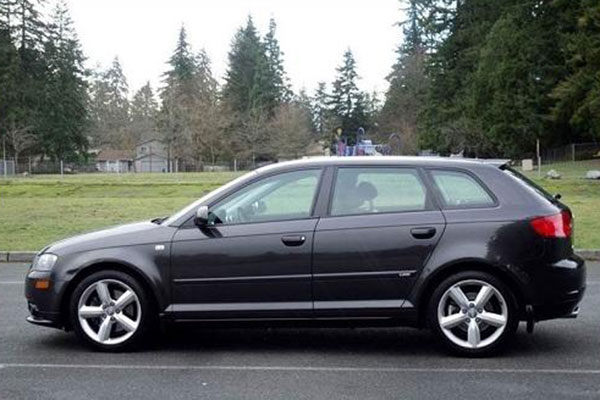 Before the Audi A3 was a small sedan, it was only available in the U.S. as a hatchback. This 2007 Audi A3 — for sale in Mount Vernon, Washington, with a wonderful asking price of $2,400 — could be a great, sporty, affordable luxury car for married couples. It has all-wheel drive, which helps with all-season traction and the fun-to-drive factor, which is considerable, thanks to the V6 under the hood. These were pretty expensive when they were new, which means you get to enjoy the deep depreciation. Find a Audi A3 for sale
Families

A used Lexus is almost always a good call. Lexus models offer excellent value when new and even better value on the used market. This 2003 Lexus ES 300 for sale in Highland Park, Illinois, for $3,400 would be a fantastic budget family sedan. It has a roomy cabin, excellent safety and reliability ratings and one of the nicest interiors you're going to find at this price point, with leather seats (the front ones are heated), automatic climate control, a power moonroof and much more. The catch is that it has 240,208 miles on its odometer, but Lexus models are famously reliable, the maintenance costs are affordable, and this one appears to be in great condition, considering its mileage. Find a Lexus ES 300 for sale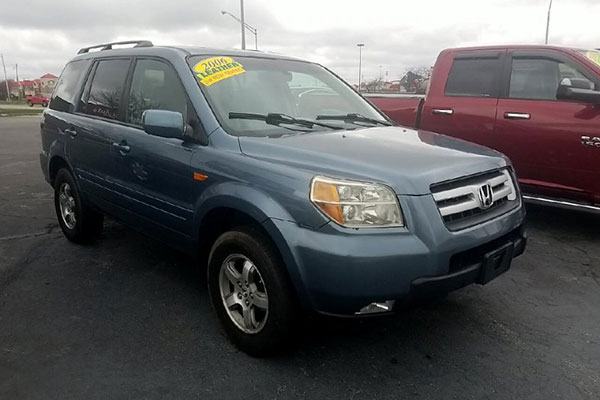 With an asking price of $2,624, this 2006 Honda Pilot 3-row crossover for sale in Fort Wayne, Indiana, is big on value. It's the EX-L trim, which means it's well appointed, with leather seats, a moonroof and more features you might be surprised to find at this price point. This one even has AWD, which is important to many families in snowy climates. This one has 240,765 miles on the clock, but like Lexus models, Hondas have a reputation for running forever. This is a great bargain family SUV that's ready for family road trips, grocery runs and anything in between. Find a Honda Pilot for sale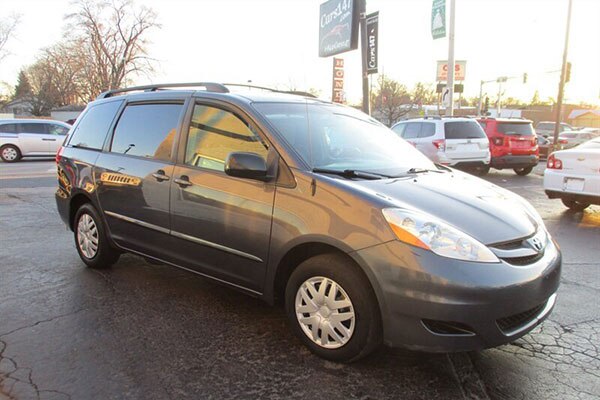 Whether you like it or not, the minivan is the ultimate family vehicle. This 2010 Toyota Sienna for sale in Midlothian, Illinois, for only $3,400 might be one of the best minivan values on Autotrader right now. It even has less than 200,000 miles on it, with 170,199 miles on the clock and plenty left to go. This Sienna is the base LE model, so don't expect any high-end luxuries, like leather seats or a DVD player. But this roomy, modern minivan gets the job done when it comes to family hauling. We know minivans aren't cool, but once you've lived with sliding doors, you won't know how you ever lived without them. Find a Toyota Sienna for sale