Top Cars
9 Cars that Dominate both Street and Track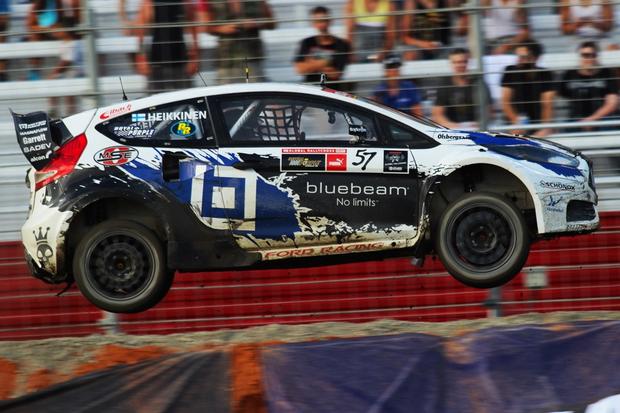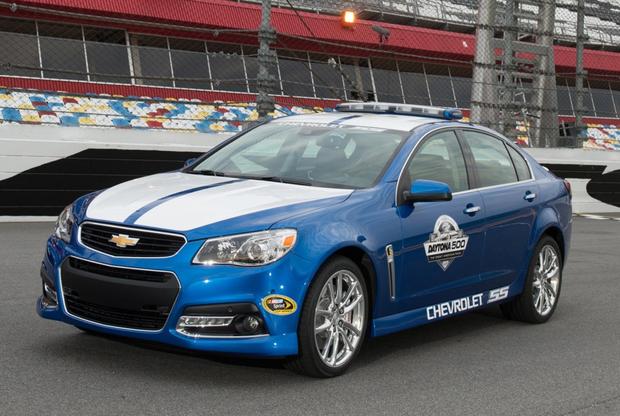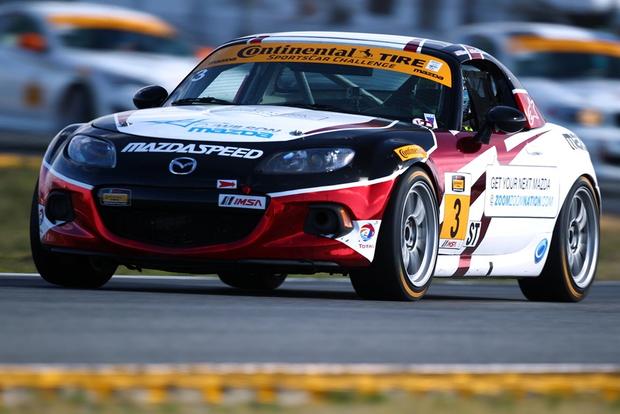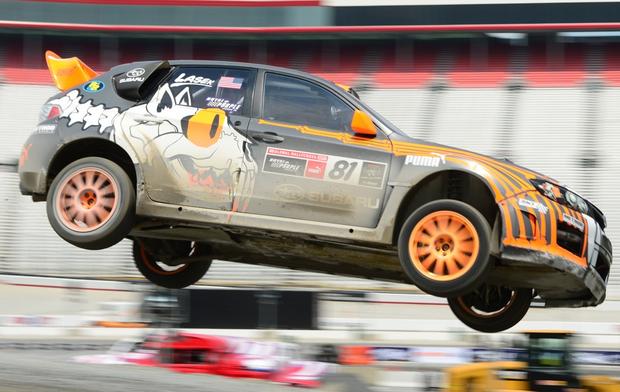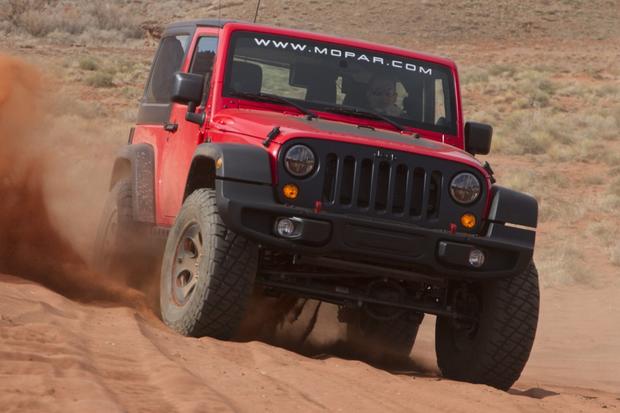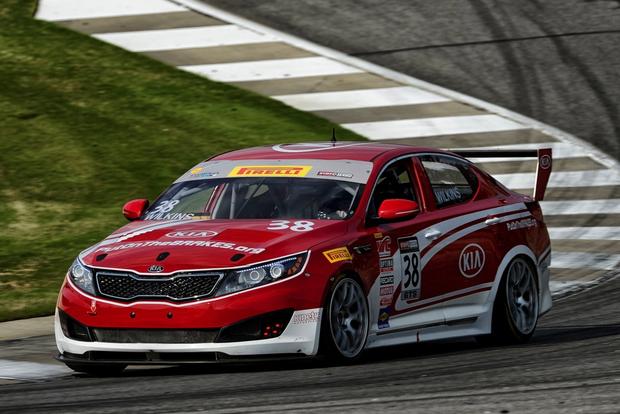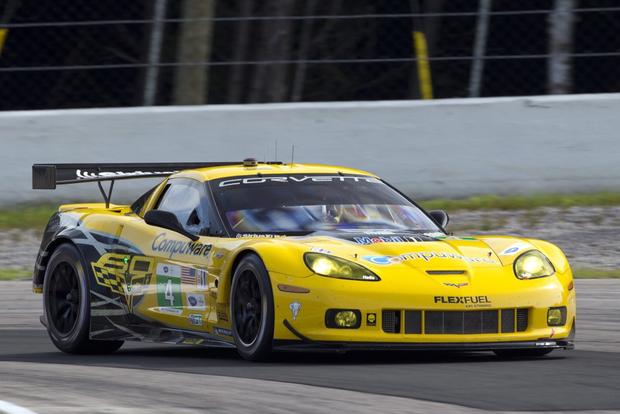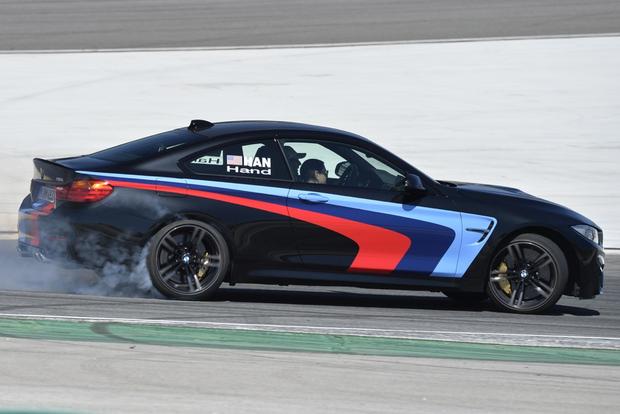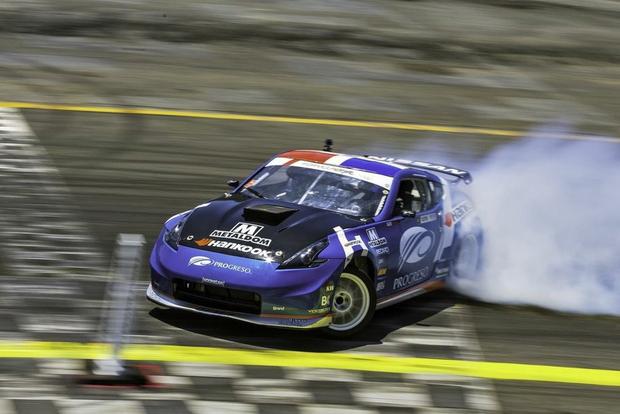 Almost as soon as cars were invented, people were racing them -- the same way they raced horses, and the same way they raced on foot. The Encyclopedia Britannica states that the first organized motor race in the United States was on Thanksgiving Day, 1895, running from Chicago to Evanston, IL, and back. Not only are motorsports a whole lot of fun, they also improve automotive technology and drum up sales. Here are some cars that owe at least part of their fine reputations to the laudable human trait of wanting to do better than the next guy.
2015 BMW M3
In the rest of the world, where racing cars turn right as well as left, there's an exciting series called touring cars. The German touring car has been going since 1984. We have many excellent Teutonic sports sedans to thank for it -- but none more so than the BMW M3. Over the years, reviewers from various publications have declared the M3 as the best car in the world for its ability to carry people, things and speed all at the same time. They might be right. Even though BMW now separates coupe and sedan with an M3 or M4 designation, we think the M4 should be on this list too. But it's the spirit of the M3 that's really living in both cars.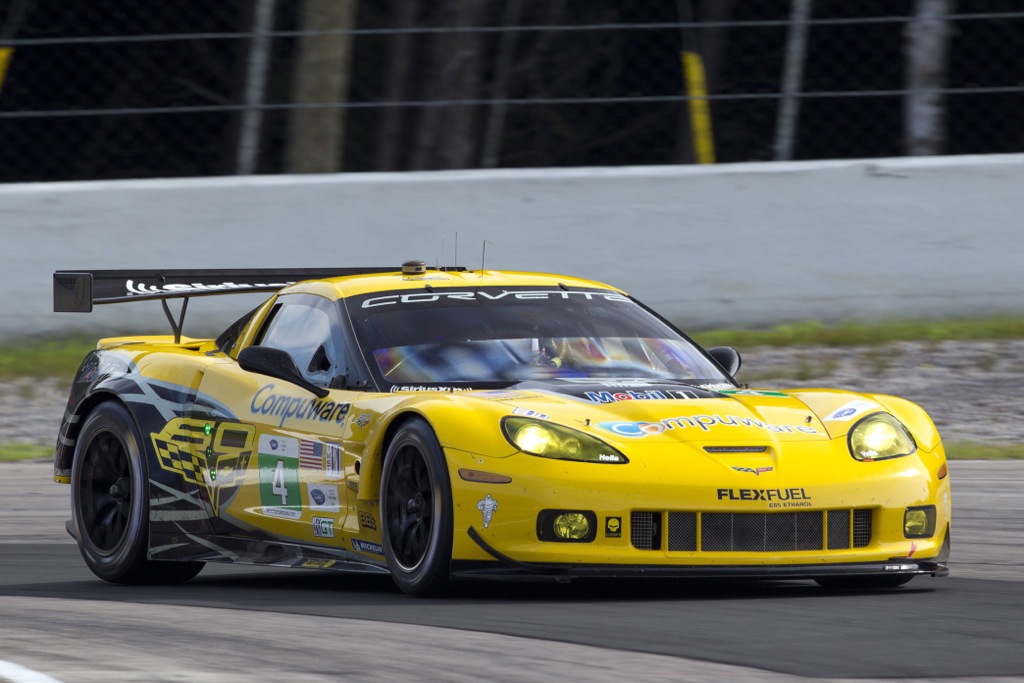 2014 Chevrolet Corvette Stingray
Anyone brave enough to surf the cable sports channels and click onto Le Mans coverage will see a lovely piece of Americana blasting through the northern French countryside. The Corvette has been a regular fixture for more than 50 years in the world's most famous 24-hour race. All that expertise learned from so much track time seems to have paid off, because the current 'Vette is a superb driving machine.
Find a Chevrolet Corvette for sale
2014 Chevrolet SS
There was a time in NASCAR when the cars that raced were a lot like the cars you could buy. We think there's a lot of wisdom in that. What performance car shopper wouldn't want to own a car that regularly wins races? German Touring Car series aside, Chevy seems to be bringing a bit of authenticity back to American motorsports. That's where the Chevy SS comes in -- it's a front-engined, rear-wheel-drive, 415 horsepower, V8 Chevrolet that you can go buy at your local Chevy dealer. Try asking for that setup at your local Ford or Toyota dealership. They'd likely steer you toward a full-size SUV or pickup. The SS takes just 4.7 seconds to sprint from 0-60 thanks to a 6.2 liter V8 and a 6-speed automatic transmission. Brembo 4-piston brakes clamping 14-inch rotors bring it all to a stop.
2014 Ford Fiesta ST
Ford has been a dominant force in World Rally Championship racing for quite some time. However, successes in places like Australia, Sweden and Mexico don't always get noticed by American car shoppers. We're not saying the Ford Fiesta ST is the same car as the Fiesta RS WRC, but the ST is blast to drive. It's a tried and true formula -- a big engine in a little car. For about $25,000, you get a car that has stiffer suspension, better brakes and more power than the standard Ford Fiesta. Fiesta owners can also get exclusive driving instruction at Miller Motorsports Park in Tooele, Utah, as part of the Fiesta Octane Academy.
2014 Jeep Wrangler
Not all racing is about going fast. Sometimes, it involves precision, axle articulation, wheel travel, grip, traction and low-end thrust. That's what's necessary when you're negotiating rocks in an off-road machine. There's no better example than the Wrangler. With its roots in the old Willys Jeep, the Wrangler excels in situations that would actually wreck other cars. A substantial slice of motoring society is dedicated to this vehicle and its off-roading talents. When you buy a Wrangler, you can become part of a community. There will be bandanas.
2015 Kia Optima
Kia's roots as a budget brand now seem like ancient history. It takes cash and confidence in huge amounts to go racing, something Kia appears to have all sewn up. The current Optima midsize sedan is competing in the Pirelli World Challenge, a series that allows various degrees of modification on still-recognizable production cars. Its first win was at Long Beach, California, in April of 2014, where it fended off rivals from Aston Martin, Audi and Porsche. That's impressive, considering much of the race-prepped Optima is exactly the same as the Kia Optima you can buy at your local automall.
2015 Mazda MX-5 Miata
The common misconception and cliche about MX-5 drivers is that they're more able to apply shampoo and conditioner than opposite lock. But go to any grassroots, weekend racing event sanctioned by the Sports Car Club of America (SCCA), and versions of this plucky little 2-seater will be out there in droves. That's because it's a benign-handling rear-drive car that's comparatively cheap to buy. There's a whole section of the aftermarket dedicated to making the MX-5 faster and more agile.
2014 Nissan 370Z
Most drivers try not to move their cars sideways. But in the sport of drifting, sideways is the only way to go. Big, tire-smoking powerslides from one end of the course to the other -- it's a fabulous spectacle. Formula Drift is an import from Japan, and perhaps unsurprisingly, many of the participating cars are also Japanese imports. The current 2014 Formula Drift leader is American Chris Forsberg, driving a Nissan 370Z. It's perfect for drifting, because it has a front-engine/rear-drive layout resulting in a fine balance of weight between the front and back. A carbon fiber drive shaft transmits engine power to the rear wheels, meaning it gets lighter weight and quicker responses than it would with a regular metal shaft.
(Photo courtesy Rex Torres and Hankook Racing USA)
2015 Subaru WRX STI
The whole WRX STI mythology sprang up because of rallying. It's possibly the most exciting form of motorsport and certainly one in which the best drivers have absurdly high levels of car control as they tackle icy surfaces an inch away from a cliff drop or hurtle past trees at 3-figure speeds on loose gravel. It's just not that popular in the United States, although Ken Block and Travis Pastrana have done a lot to bring the discipline to a wider audience. This turbocharged, all-wheel-drive compact car has the potential to win world championships, just as earlier versions have ably demonstrated. They really are race cars for the road. This model year is based on an all-new platform, another step in the evolution.