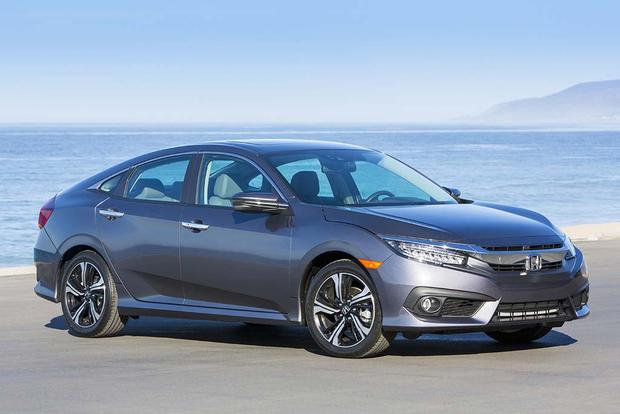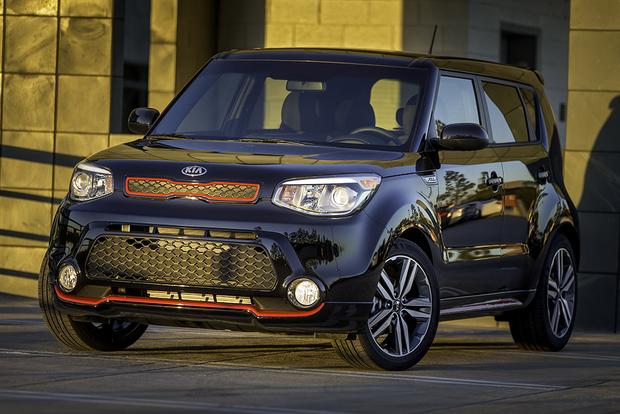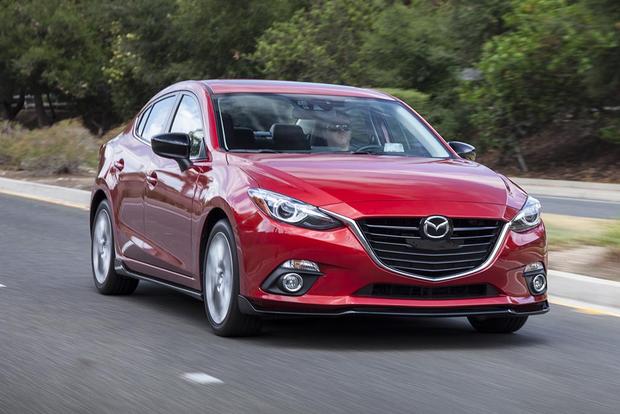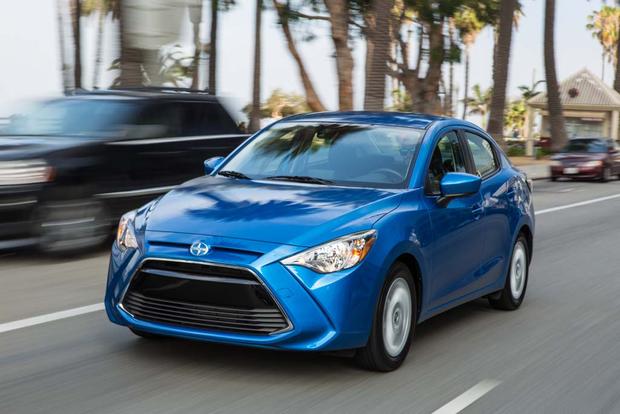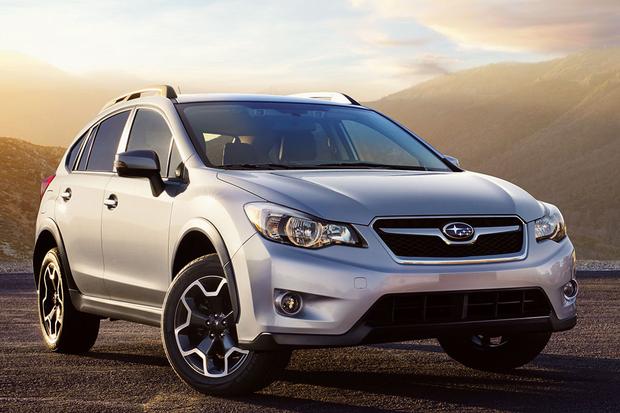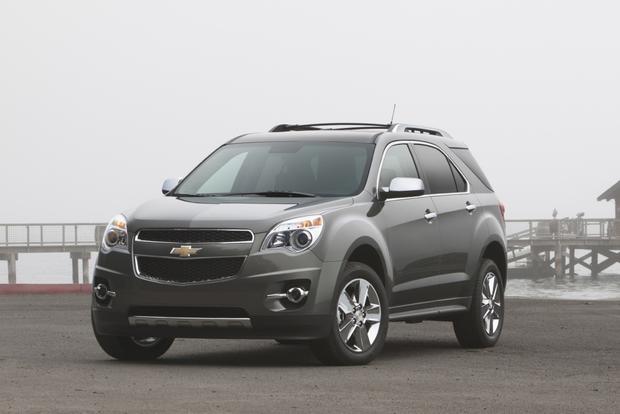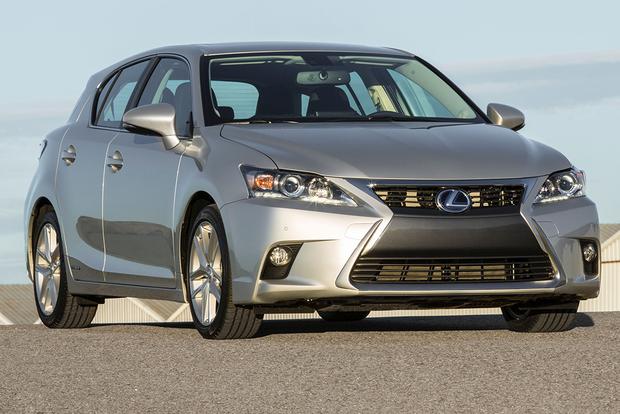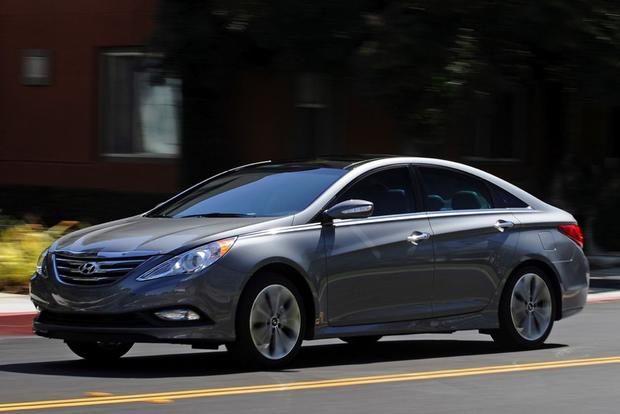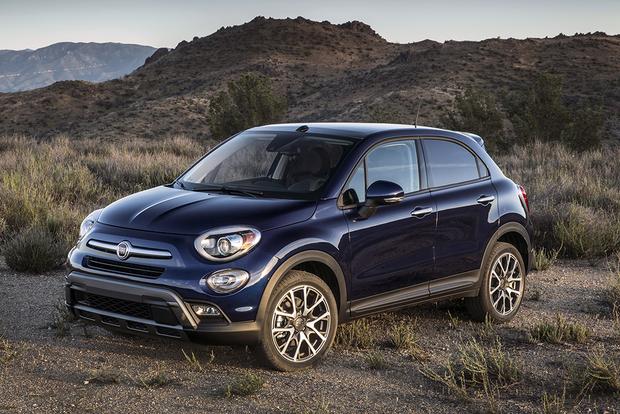 If you're a recent college graduate just starting a new job or career, you might also be searching for your first new car for commuting, work trips or just driving around town. But new cars can be pretty pricey, especially desirable ones. Right?
Not always. We've rounded up nine great cars -- both new and certified pre-owned (CPO) -- that are affordable to buy (each model on our list starts under $25,000), cheap to own (each of our picks gets at least 30 miles per gallon on the highway) and highly practical. Perhaps most importantly, they're all excellent vehicles with handsome styling and a lot of available equipment.
Here are the nine models we think every recent college grad should have on their shopping list.
FIAT 500X
There are a lot of reasons to like the subcompact FIAT 500X crossover. One is its design: While the 500X may not look as unique as the smaller FIAT 500, it still offers an appealing style. We also like the 500X for its reasonably powerful engine (most models use a 180-horsepower 4-cylinder) and excellent fuel economy, which tops 20 mpg in the city and 30 mpg on the highway. And we like the long list of available safety features, which includes rear cross-traffic alert, a blind spot monitoring system, lane-keep assist and forward-collision warning. Then there's the pricing: The 500X starts at a budget-friendly $21,000 with shipping, with even the best-equipped models struggling to top $30,000 including destination.
Honda Civic
With the exception of the car's reputation for reliability, forget everything you thought you knew about previous Honda Civic models: This new one is different. For one thing, it's larger than earlier Civics, with more trunk space and interior room both in back and in front. There's also a new 1.5-liter turbocharged engine -- for the first time in the Civic's history -- that delivers solid power (174 hp) and an excellent 31 mpg city/42 mpg hwy. And we love the Civic's long list of new technology, which includes a blind spot monitoring system, a 7-inch touchscreen, Apple CarPlay and adaptive cruise control. Interested? Expect to pay around $19,500 for a base model or $27,500 for an upscale Civic Touring.
Kia Soul
The Kia Soul is an excellent 5-door hatchback that provides a great option for recent grads focused on budget and practicality. The practicality part is obvious, as the Soul touts more than 60 cu ft. of space with its rear seats folded -- about four times what you'd get in a traditional compact sedan. The Soul is also highly affordable: Base models start around $16,700 with shipping and come standard with an efficient 130-hp 2.0-liter 4-cylinder that returns about 24 mpg city/30 mpg hwy. We also like the Soul's high driving position and its impressive list of available equipment, which includes a touchscreen navigation system and cutting-edge safety features such as forward-collision warning and lane-departure warning.
Mazda3
The Mazda3 is one of our favorite small cars for a wide variety of reasons. For one, it's offered in two practical body styles: a 4-door sedan starting around $18,800 with shipping and a 5-door hatchback starting from $19,500 including destination. We also like its handsome styling and its impressive driving characteristics, which make the compact Mazda3 sportier than just about everything else in its segment. Fuel economy is excellent too, with some models reaching as high as 30 mpg city/41 mpg hwy. Then there's the technology: The Mazda3 offers a lot of features not available from its competitors, including adaptive cruise control, adaptive headlights, automatic forward-collision braking and more.
Scion iA
Yes, the Scion brand is dying -- but the company's all-new iA sedan will live on as a Toyota even after Scion is no more. Regardless of what it's called, the iA is an excellent choice for budget-minded college graduates, as it starts from just $16,500 with shipping. That price includes anti-lock brakes, side-curtain airbags and even a forward-collision warning system with automatic braking. And while the iA is unlikely to win any awards for acceleration, its power plant is perfect for frugal college grads: It uses a 106-hp 1.5-liter 4-cylinder that boasts fuel economy numbers of up to 33 mpg city/42 mpg hwy.
Subaru Crosstrek
The Subaru Crosstrek is one of the best cars for budget-minded buyers who want a little adventure in their lives. We say that because the 5-door compact SUV offers standard all-wheel drive and raised ground clearance compared to the Impreza on which it's based, allowing for a little more exploration beyond urban life. It also offers reasonable pricing, starting from just $22,500 with shipping. Included in that price are alloy wheels, Bluetooth, a 6.2-in touchscreen, a backup camera, smartphone integration and a 148-hp 4-cylinder engine that returns up to 26 mpg city/34 mpg hwy. Subaru even offers its excellent EyeSight safety package, which adds advanced goodies such as adaptive cruise control, lane-departure warning and forward-collision warning with automatic braking.
Find a Subaru Crosstrek for sale
CPO Chevrolet Equinox
Looking for a budget-friendly compact crossover with excellent fuel economy? Consider the Chevrolet Equinox. It offers a surprisingly roomy interior and a fuel-efficient 2.4-liter 4-cylinder engine, which returns up to 22 mpg city/32 mpg hwy with front-wheel drive or 20 mpg city/29 mpg hwy if you opt for all-wheel drive. We especially recommend buying an Equinox through Chevrolet's CPO program, which touts 6 years or 100,000 miles of total powertrain coverage, along with an extra year of bumper-to-bumper warranty coverage. Buying a CPO model also ensures you'll get a good discount, as there are nearly 4,000 different CPO Equinox models currently listed on Autotrader for under $25,000, with many offered at $20,000 or less.
Find a Chevrolet Equinox for sale
CPO Lexus CT
Obviously, a luxury car like a Lexus isn't realistic for most folks just out of college -- but most recent grads want one anyway. That's where CPO programs come in, delivering discounted pricing and the peace of mind that comes with a manufacturer-backed warranty. Just how discounted? A new Lexus CT carries a manufacturer's suggested retail price (MSRP) of $32,200, while the average CPO CT listed on Autotrader costs $24,400. That's a steep discount, especially considering the strength of Lexus' excellent CPO warranty, which offers coverage for 6 years and unlimited miles from the original sale date. You'll also get the CT's economical 134-hp hybrid 4-cylinder, which touts up to 43 mpg city/40 mpg hwy, along with a long list of standard features such as keyless ignition and entry, dual-zone automatic climate control, a power sunroof and more.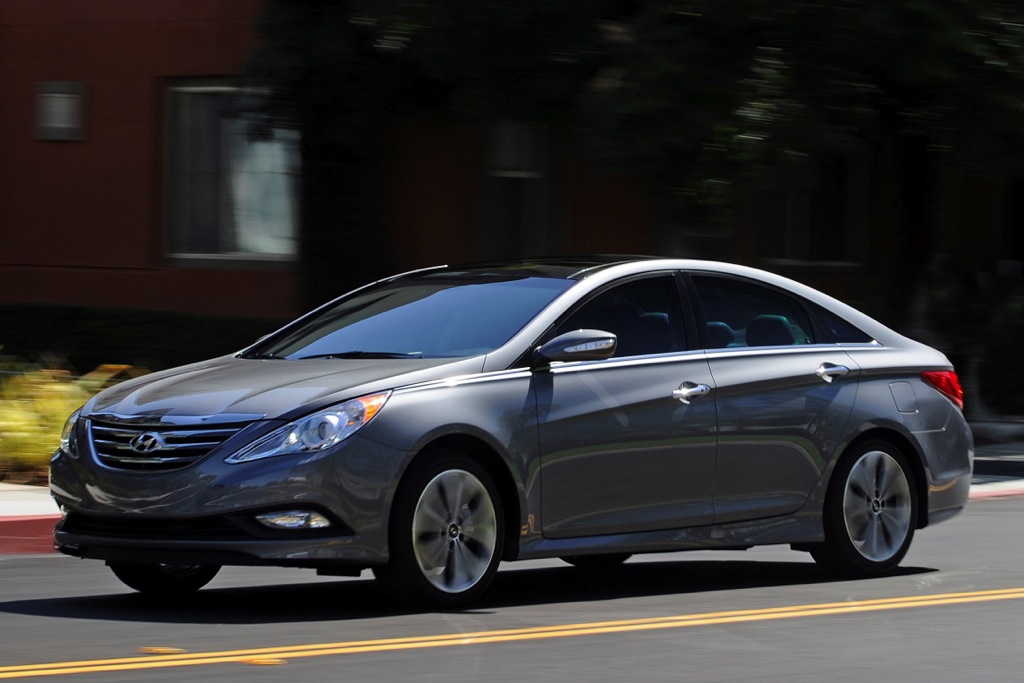 CPO Hyundai Sonata
Although many recent college graduates might be interested in a midsize sedan such as the Hyundai Sonata, most models in this category are a little pricey, especially those that come with desirable features. But if you take advantage of a CPO program, you can combine the extra assurance of a manufacturer-backed warranty with used-car pricing. We especially like Hyundai's CPO program, as it touts 5 years or 60,000 miles of bumper-to-bumper coverage and 10 years or 100,000 miles of powertrain protection. Plus, the average CPO Sonata is just $16,600 with shipping -- a big discount from the car's original MSRP, which starts around $22,700 and reaches above $35,000 in the Limited trim with high-end options and extras. Of course, the Sonata also offers other benefits, such as a roomy interior and a choice between several powertrains that range from frugal to fast.