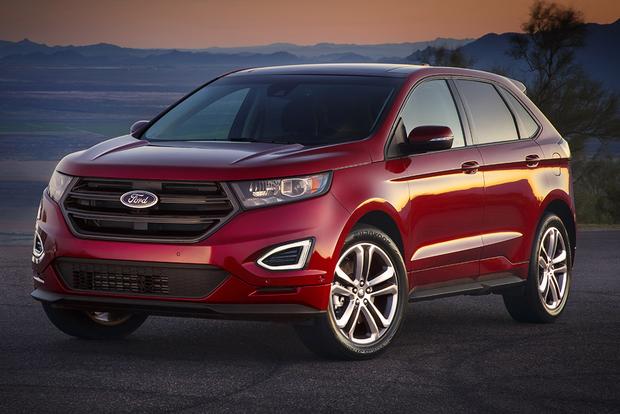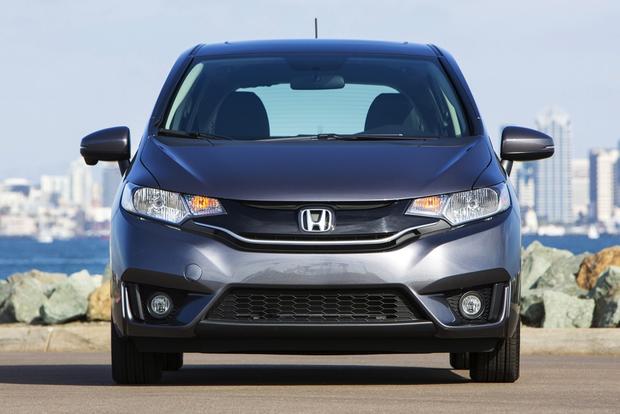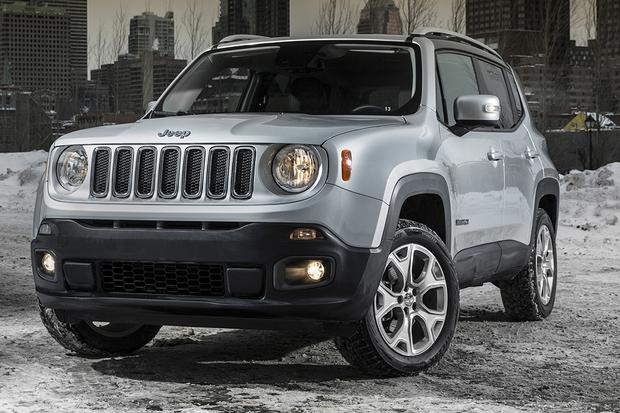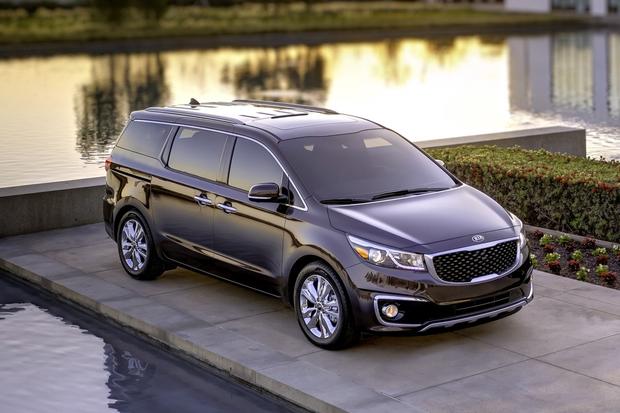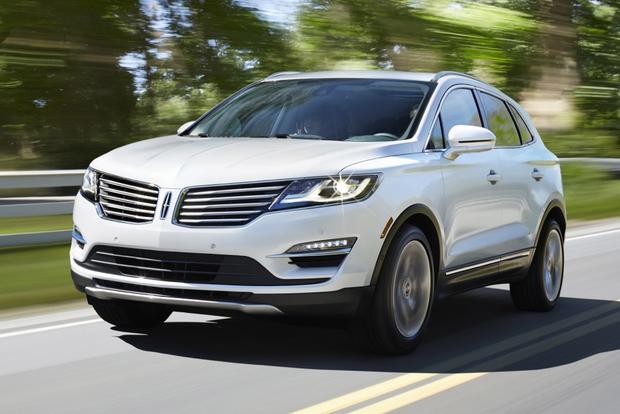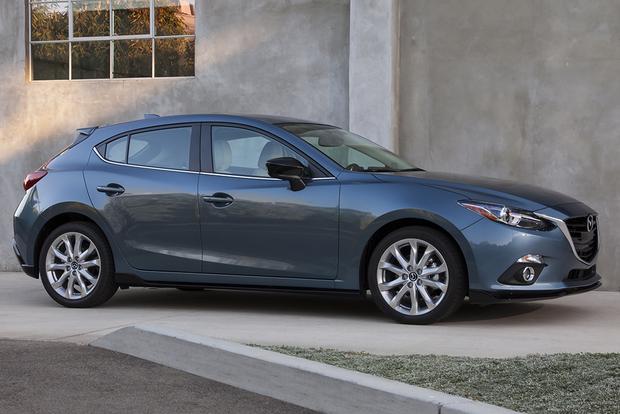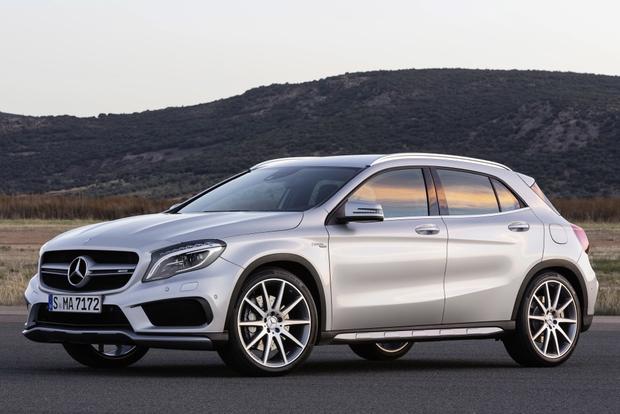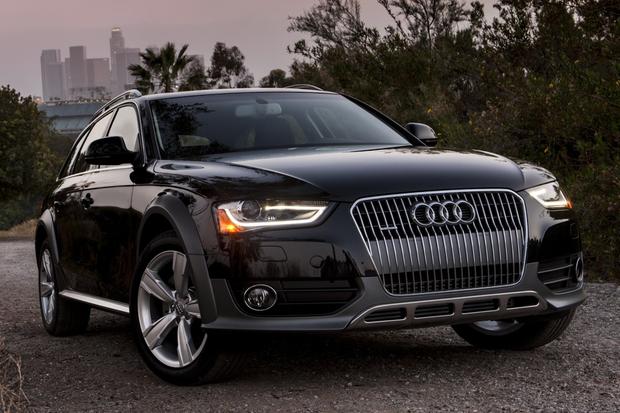 If you're a dog lover, your car is more than just transportation for yourself or your human family. It's also transportation for your dog, whether you're going to the vet, the dog park or just for a ride in the car. So what cars are best for dog lovers? We've listed nine of our favorites below, but first let's take a look at some of the criteria we used for selecting our choices.
A rear lift gate is crucial for being able to load your dog -- or dog accessories -- as easily as possible.
Fold-flat seats are important for creating the largest possible interior space for your dog when you're stopped.
Rear cargo rings are important for making sure your dog's crate stays put while the car is in motion.
A low ride height helps dogs get in and out as easily as possible, especially when they're very young or very old.
Rear climate control can provide dogs with the cool air or heat they need to remain comfortable.
A spacious back seat makes it easy for your dog to climb inside and for you to strap on a dog seat belt before setting off.
So with those items in mind, what cars are the best for drivers who love dogs? Here are our nine picks.
Audi allroad
The Audi allroad has a lot of dog-friendly qualities that we love, such as an expansive rear cargo area, a low load floor and comfortable, roomy back seats that'll be perfect for your friends or your dog. Humans will like it too, as the allroad boasts excellent fuel economy of 21 miles per gallon in the city and 28 mpg on the highway, along with a long list of standard luxuries including a panoramic sunroof, automatic xenon headlights and Audi's MMI infotainment system. The allroad's only drawback is its price, as base-level models start around $43,500 with shipping.
Ford Edge
The Ford Edge is one of our favorite new SUVs. Straddling the line between compact and midsize, the Edge delivers midsize-SUV practicality but with smaller sizing and reasonable pricing that starts from just $29,000 with shipping. Inside, expect a large cargo area -- perfect for dogs -- and a low load floor, which makes for easy access whether you're canine or human. The Edge also boasts an excellent standard 2.0-liter turbocharged 4-cylinder engine, which touts up to 20 mpg city/30 mpg hwy -- strong numbers for an SUV. You can use your savings to buy dog treats.
Honda Fit
This little Honda might not seem like a logical choice when it comes to transporting your 4-legged buddy. However, the Honda Fit has always done a lot with a little, specifically interior space. The 2015 version of the Fit is the best, but older used Fits will do the job, too. Think this subcompact car is only good for owners of yappy lapdogs? Think again. With both rear seats folded down, the 2015 version offers a very dog- and cargo-friendly 52.7 cu ft. of space. Add great fuel economy (33 mpg city/41 mpg hwy) and a low base price (about $16,000), and the Fit just works on so many levels. The large rear hatchback door and low floor also make it easy for your dog to get in and out.
Jeep Renegade
If you're interested in a smaller SUV to transport you and your dog, the Jeep Renegade is an excellent choice. One reason is its boxy design, which offers excellent headroom for human and canine passengers. We also like the Renegade's removable cargo floor panel, which allows you to store dog-related items without taking up precious cargo space in back. And then there's the Renegade's go-anywhere personality, which means you and your dog will be able to tackle just about any trail you want. Sound appealing? If so, base-level Renegade prices start around $19,000 -- and fuel economy reaches as high as 22 mpg city/31 mpg hwy.
Kia Sedona
Although you might associate minivans with kids, they also make great cars for dog lovers -- and the recently redesigned Kia Sedona is no exception. Fold-flat third-row seating is one reason, as the feature provides a lot of space for your dog to stretch on longer trips. We also like the second-row captain's chairs, which make it very easy to attach a dog seat belt. And then there are the huge sliding doors and the low ride height, which means just about anyone -- dog or human -- should have no trouble climbing inside. If you're interested, expect to pay around $27,000 for a base-level Sedona -- or more if you want extra options and features.
Lincoln MKC
Want your dog-carrying vehicle to include a little luxury? Consider the Lincoln MKC, which is based on the excellent Ford Escape compact crossover. Drivers will like the fact that it offers an impressive array of standard features such as dual-zone automatic climate control, a backup camera and an 8-inch touchscreen with the MyLincoln Touch infotainment system. Dogs will like the fact that leatherette upholstery is standard (softer and easier to clean), the MKC's cabin is light and airy (especially with the optional panoramic sunroof), and there's plenty of room to sit down or stretch out. As luxury crossovers go, the MKC's price is pretty reasonable: It starts around $34,000 with shipping.
Mazda3
If your budget has you shopping for compact cars instead of SUVs or vans, the Mazda3 is a great choice for drivers looking to transport their dog. The main reason is obvious: The Mazda3 offers a practical hatchback body style, which features a roomy cargo area for all the dog accessories you might want to carry. But the Mazda3 has other benefits too, including a low load floor, a big back seat and a lot of available safety features to keep you and your dog safe. And then there's the reasonable pricing: The Mazda3 starts around $17,000 with shipping, and fuel economy reaches above 40 mpg hwy.
Mercedes-Benz GLA-Class
If you're on a tight budget, you might not think the GLA is for you -- but don't skip ahead quite yet. Mercedes' all-new entry-level crossover starts at just $32,300 with shipping, and it comes with a wide range of standard features anyone will love, such as a 5.8-in center display screen, dual power front seats and automatic wipers. But is it dog-friendly? We'd say so, as it has one of the lowest load floors of any compact SUV and a surprisingly large cargo area and rear seat considering its size. It also boasts rear air vents and a standard power tailgate -- two rarities in this segment.
Find a Mercedes-Benz GLA-Class for sale
Subaru XV Crosstrek
Subaru is serious about dogs, having joined forces with the Center for Pet Safety to create a set of standards around which to test pet car-safety restraints. As a result, we happen to think most Subaru models could easily earn a spot on our list -- but we're highlighting the XV Crosstrek, as it's one of the brand's latest and greatest models. Featuring go-anywhere capabilities, a large cargo area and a roomy back seat, the XV Crosstrek has exactly what it takes to make for a good dog-hauling car. But humans will love it too, thanks to standard all-wheel drive, fuel economy ratings of up to 26 mpg city/34 mpg hwy and reasonable prices that start from just $22,600 with shipping.