Top Cars
American Cars: Best of the U.S.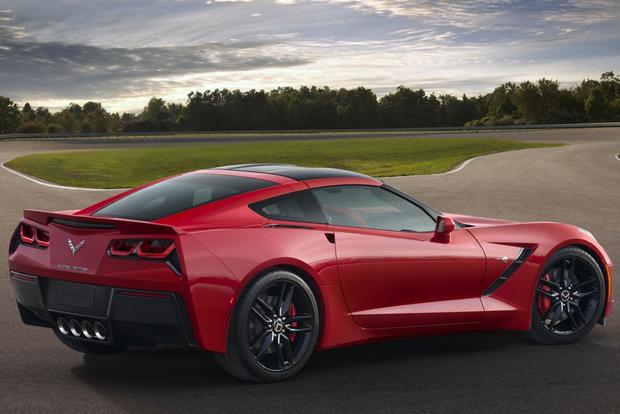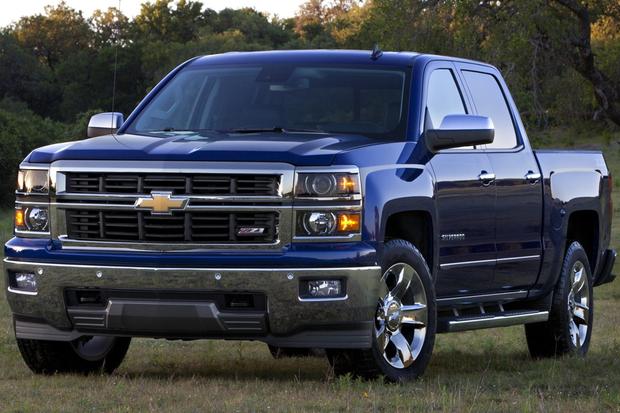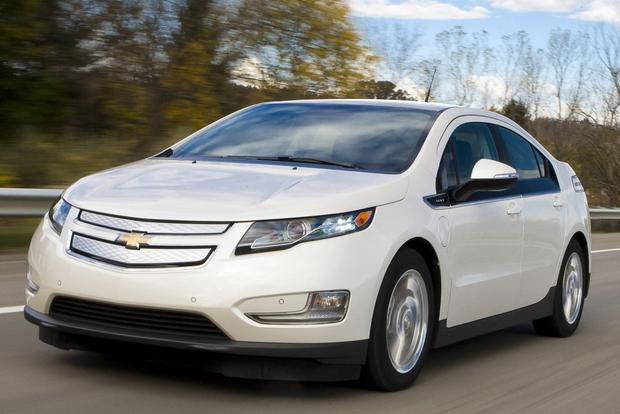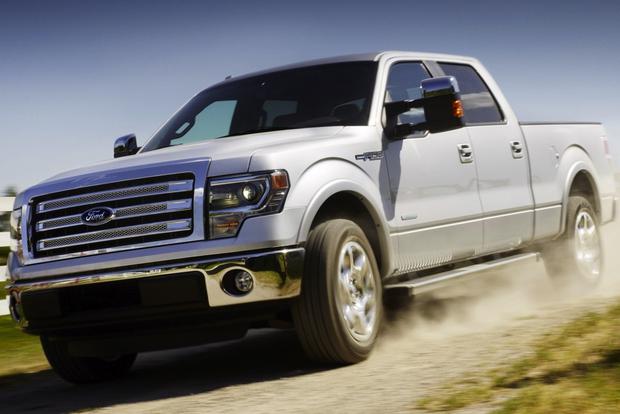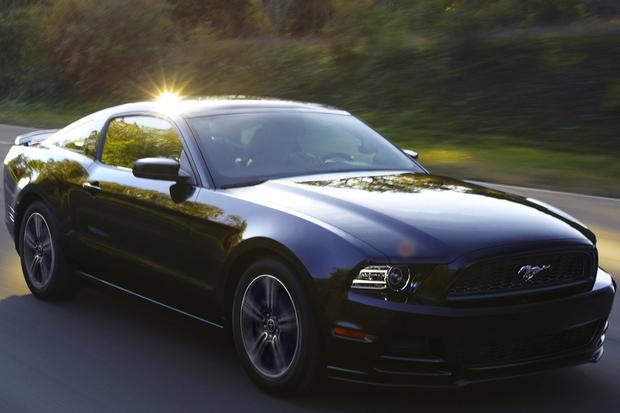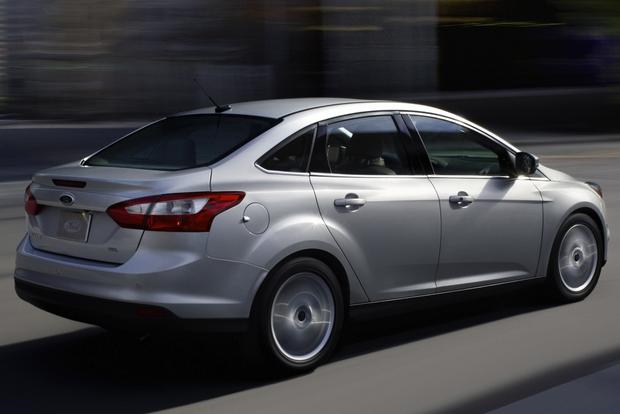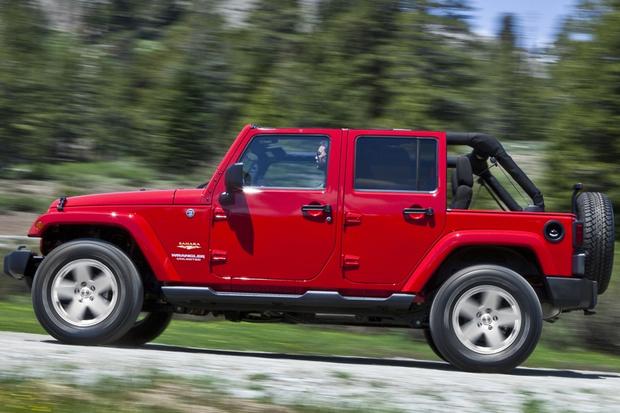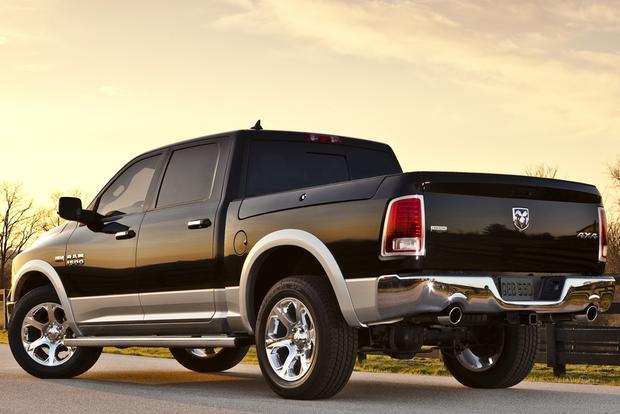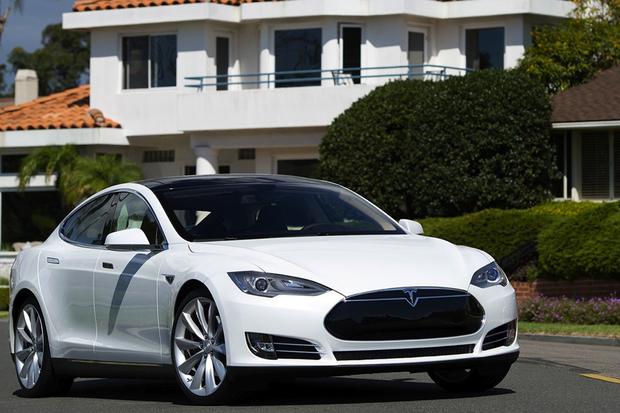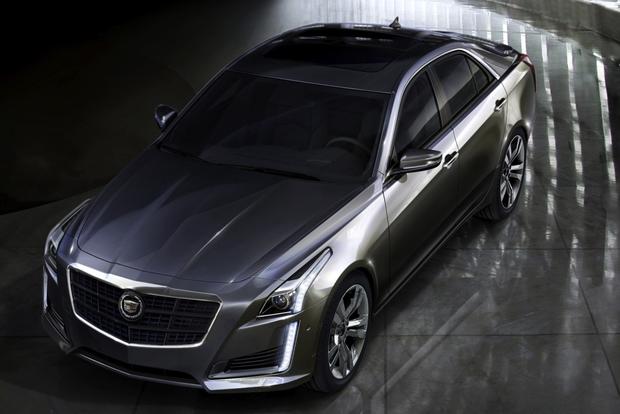 Hot dogs, fireworks and American cars. It's a combination that's evocative, romantic and familiar all at the same time. Even if some flags we'll wave on the Fourth of July have been made in China, we can still choose cars and pickups that have red, white and blue running from roof to wheels -- rides made in the U.S. and among the best in the business.
2014 Cadillac CTS
From the start, the CTS impressed. As the third generation makes its fall debut, this made-in-Michigan midsize luxury sport sedan becomes ever stronger and more desirable, offering a credible alternative to perennial favorites such as the BMW 5 Series, Mercedes-Benz E-Class and Lexus GS. Complementing a fully capable chassis is a frisky (yet, at an estimated 19 miles per gallon city/30 mpg hwy, relatively frugal) 2.0-liter turbo engine making 272 horsepower. And that's just the entry level. On-board technology includes the touchscreen-activated CUE (Cadillac User Experience) infotainment system as standard.
2014 Chevrolet Corvette Stingray
Bowling Green, Ky., sounds like a peaceful place. But this corner of the Bluegrass State is also the source of motoring mayhem that we've come to know and love as the Corvette sports car. From the early 1950s to now, each generation of 'Vette has symbolized its respective decade. Astronauts have owned them. Crazy-fast supercharged versions have been produced. The seventh generation makes its debut this fall as a 2014 model, packing 455 hp and a 0-to-60 mph time of 3.8 seconds -- quick enough to beat a 2013 Porsche 911 Carrera S.
Find a Chevrolet Corvette for sale
2014 Chevrolet Silverado 1500
There's nothing more American than a Chevrolet pickup. When it's not being driven to the levee, a Chevy truck pulls duty as a working vehicle. And the full-size 2014 Silverado is the latest incarnation: generation three, made in Michigan and Indiana and in showrooms right now. Most refinements in the new model let users perform their tasks more efficiently and in greater comfort. The cabin is noticeably quiet, the ride quality blends cushioning with composure and plenty of up-to-the-minute safety features are available. It can also hook up to an Apple iPhone 5. Despite the pickup's traditional "denim and work boots" image, this is modern America.
Find a Chevrolet Silverado for sale
2013 Chevrolet Volt
Not a huge seller, admittedly (it was 154 out of 259 models sold in May 2013), the Volt broke new ground when it debuted as a 2011 model. Here was the first production plug-in hybrid from a major manufacturer. And it was American, not Japanese. Able to achieve the equivalent of 74 mpg, the Volt can run in electric-only mode for around 30 miles; some users may have to visit a gas station only occasionally. Chevrolet says some drivers are averaging 900 miles between fill-ups. And what might not be common knowledge is that the Volt's electronics were built to incorporate future upgrades, so range and performance can still improve.
Find a Chevrolet Volt for sale
2013 Ford F-150
That bit about nothing more American than a Chevy truck? Not quite true. A Ford pickup is certainly on the same level. The F-150, made in Michigan and Missouri, vies with the Silverado as the best-selling vehicle in the United States. It also uses a beefy quota of American-made parts -- 75 percent. Although this is the twelfth generation, with a new wave expected for the 2015 model year, the F-150 is still popular and has been through enough tests to score well with the National Highway Traffic Safety Administration and the Insurance Institute for Highway Safety. It offers an array of cab and bed configurations, as well as several engine options. Without F-trucks, Ford wouldn't be the automotive giant it is today.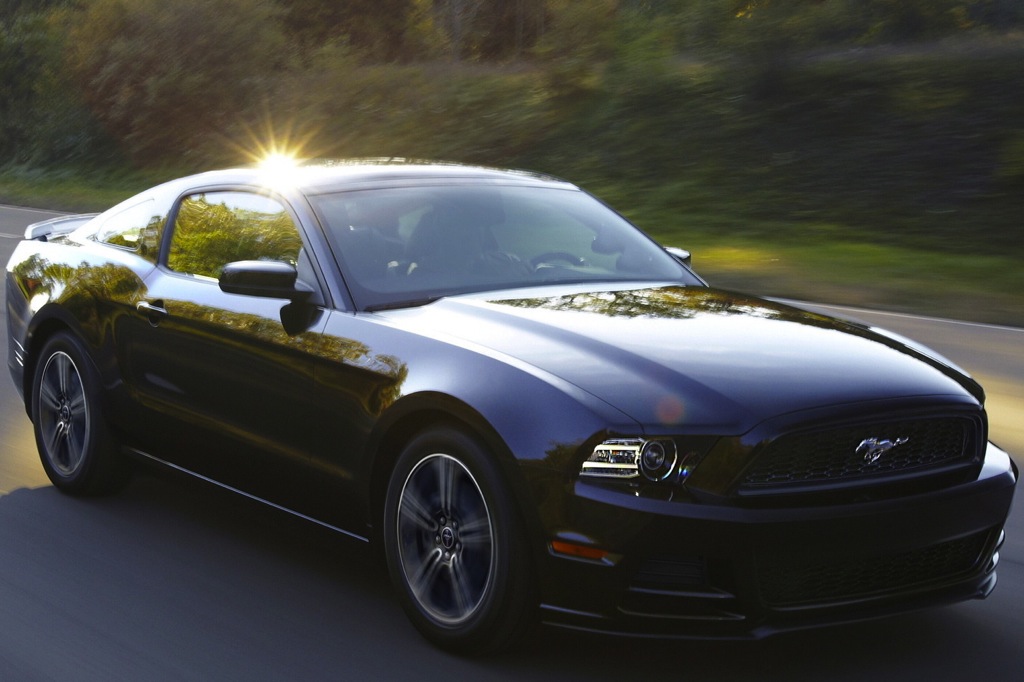 2013 Ford Mustang
The first Mustang debuted in 1964 and has gripped the American imagination ever since. The amount of cinema and TV screen appearances by a Mustang adds up to around 3,000. These include the iconic car chase from "Bullitt" and a skirmish with James Bond in "Goldfinger." Most recently, the fifth-generation Mustang will star in the upcoming "Need for Speed" movie and also the acclaimed TV series "Breaking Bad." In April this year, the millionth Mustang came off the Flat Rock, Mich., assembly line. Not just a car, more like a national treasure.
2013 Ford Focus
In all fairness, the Focus is made in Ford factories around the world as well as the one in Wayne, Mich. That speaks volumes about the car's abilities. How it manages to be fun, comfortable, practical and economical is a marvel of modern engineering. This current generation is the same model everywhere, appealing to drivers from Alaska to Zhengzhou. In 2012, the Focus nameplate overtook the Toyota Corolla as the best-selling vehicle of all time.
2013 Jeep Wrangler
It's not exactly new. Its origins go back to the 1941 Willys Jeep. But the Wrangler, made in Toledo, Ohio, is one of the most respected off-roading vehicles ever made. Don't expect comfort, quiet or blistering speed. But do expect to travel farther into the wilderness than almost any other machine can go. The Wrangler is also cheap enough to enable that other great American pastime: adding aftermarket equipment. There's a sizable section of the customizing industry devoted to this evergreen 4x4.
2013 RAM 1500
The third name in the grand trifecta of American pickups is RAM (formerly Dodge). It just so happens the current generation of RAM half-ton truck -- quad and crew cab versions made in Warren, Mich. -- is receiving critical acclaim, some even placing it at the top of its particular tree. It offers refinements such as coil springs (rather than the old-school leaf springs of its rivals), as well as options that Chevy and Ford don't provide. One is a torquey-yet-thrifty diesel engine paired with an 8-speed automatic transmission coming in the 2014 model that launches later this year. Be prepared for best-in-class fuel economy.
2013 Tesla Model S
The Tesla factory in Fremont, Calif., can't make these things fast enough. Eco-conscious celebrities have given the Model S their stamp of approval (if a drive around Los Angeles is any indication), and so have various consumer and enthusiast publications. It's a zero-emissions blast to drive. As well as looking like something Audi would have been proud to create, the Model S changes the game for American cars. It's able to cover 256 miles on a single charge; other electric vehicles can usually manage 100 miles at best. Tesla also has big plans for a network of super-fast chargers across the country, plus a battery exchange system that can be completed in just 90 seconds. Now this is modern America.