Top Cars
Automotive 'Walking Dead': Our Favorite Resurrected Models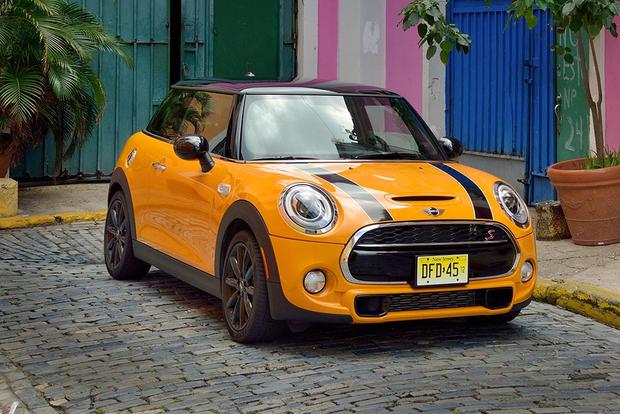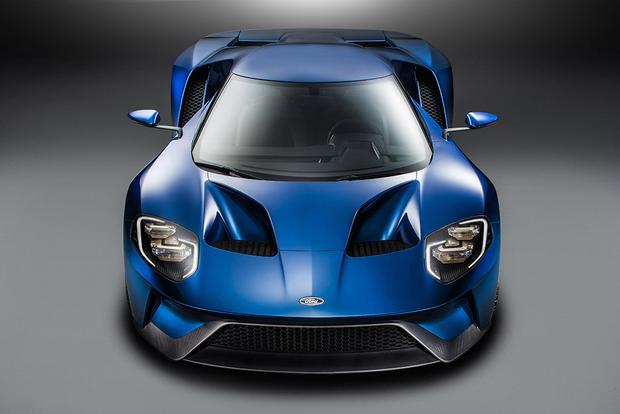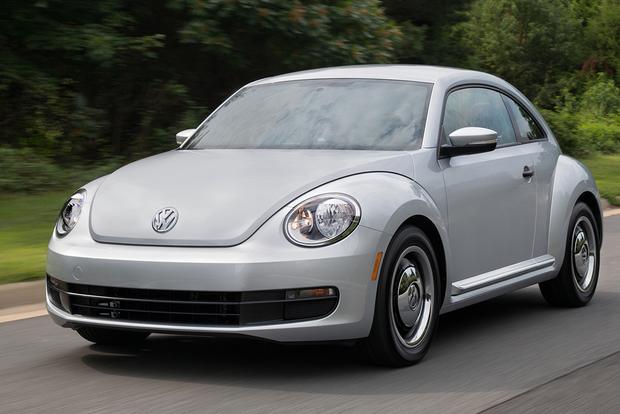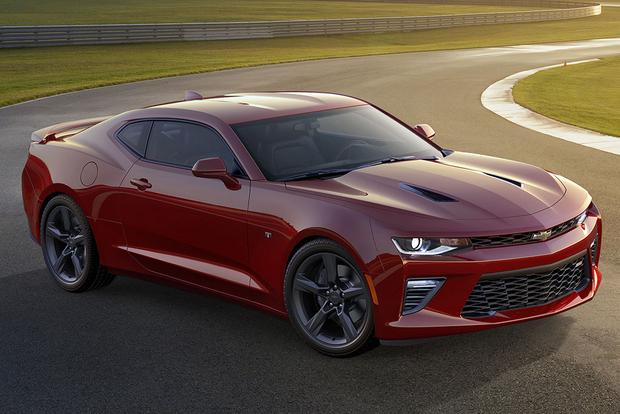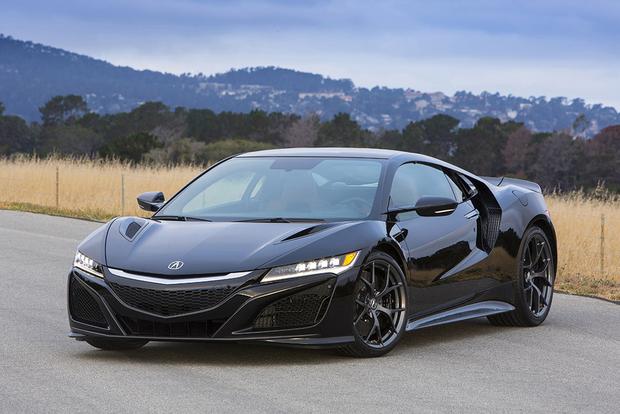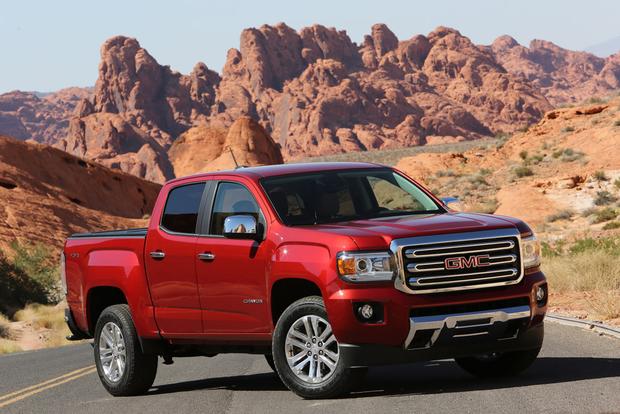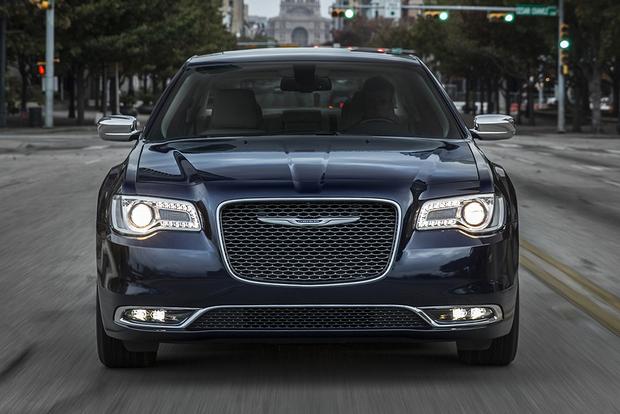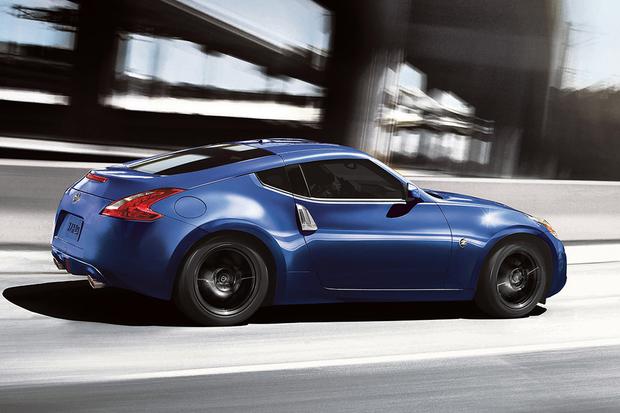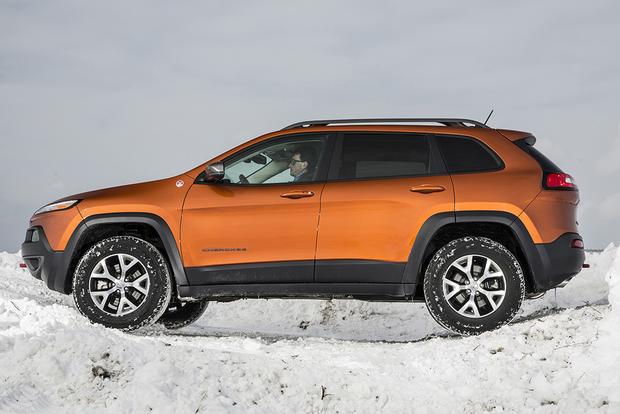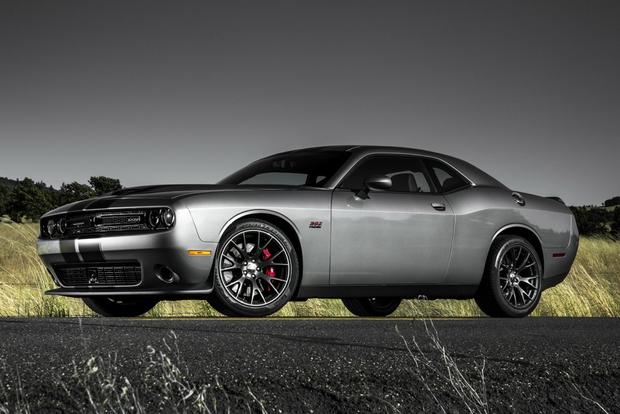 Nothing like legions of zombies marching across our TV screen to get us thinking about car and truck models that have died and come back from the great beyond. Some nameplates are killed off due to lagging sales, stricter emission regulations or a change in brands' marketing strategies. Years later, the automakers resurrect them for another showroom appearance.
As the popular AMC series "Walking Dead" launches its sixth season, Rick and company would probably trade a hot slice of pizza for one or two of these resurrected vehicles to help in their battle with the undead, but we don't think you have to face daily brushes with reanimated ghouls to appreciate our picks. We're just happy they're back.
Dodge Challenger
No question, the 1970 Challenger is an "if only" car. Some former owners whine, "If only I held on to mine," and whine they should. Although average auction prices are around $60,000, one fetched $750,000. Dodge offered the 1970 Challenger with nine different engines, including a 425-horsepower 426 cu in. HEMI V8. Tougher emission regulations drove a stake through the Challenger's heart in 1974. Dodge brought the Challenger nameplate back a few years later with a 4-cylinder engine, but it was dead and buried again by 1983.
Revived in 2008, today's Challenger adds to the original's legend. Its SRT versions gobble asphalt quicker than Father Gabriel can avoid the truth. At the top of the engine heap is the SRT Hellcat with its 707-hp 6.2-liter supercharged V8. No problem outrunning the dead in this one.
Mini Cooper
At 6 feet, 2 inches tall, Walking Dead's Abraham might have squeezed into the backseat of the original 1959 Mini Mark I, but it was designed to fit four adults wearing derby hats, so maybe not. This was the first use of a transverse engine in a volume production model, creating an unprecedented amount of passenger space in an ultra-compact car. Powered by a 52 cu in. 4-cylinder engine, it had a top speed of 72 miles per hour. British car branding during the period is a confusing mishmash, but the Mini Cooper was built in one form or another beginning in 1961. It continued in production with diminishing numbers until they finally gave up the ghost in 2000. BMW revived it in a big way with the 2001 model-year Mini Cooper.
Today, Mini offers a number of models, but the Cooper is its soul. Its top-of-the-line John Cooper Works grade delivers 208-hp from a turbocharged 1.6-liter 4-cylinder engine.
Ford GT
The original GT wasn't a model for showrooms at all; it was the racing-bred GT40 of Le Mans-winning fame. The GT designed for public consumption was introduced in 1995 as the GT90 with a 720-hp 6.0-liter V12 engine under the hood. By any definition, it was a supercar. However, it came with a $150,000 price tag. Ford sold more Edsels. Its production run was one year.
To celebrate the GT40's 1-2-3 win 50 years ago at the 1966 Le Mans, Ford is taking another crack at offering a production GT to the public. This time around, it will drive its rear wheels through a 600-plus-hp 3.5-liter EcoBoost V6 and 7-speed dual-clutch transmission. Ford hasn't announced pricing, but it won't be cheap.
Volkswagen Beetle
The Peoples' Car, as it was known in Germany, and the Bug, as it was nicknamed when it arrived in the United States in 1949, kicked off the eventual flood of imported cars to the U.S. The original Beetle was capable of transporting two adults and three children, and it had an air-cooled engine delivering 32 miles per gallon. Although VW stopped selling it in the U.S. in 1980, production continued in Mexico until 2003. VW sold more than 5 million Beetles in the U.S. and 20 million worldwide.
Volkswagen resuscitated the Beetle as the New Beetle in 1998. No longer powered by a rear-mounted, air-cooled engine, the New Beetle had a 115-hp 2.0-liter 4-cylinder engine located under its hood turning the front wheels. Even crossbow-carrying Daryl hasn't experienced such a dramatic evolution.
Chevrolet Camaro
Imitation is the greatest form of flattery. If true, Ford must have felt pretty good about itself when Chevrolet launched its Mustang-fighting Camaro in 1967. Offered with a selection of V6 and V8 engines, the Camaro arrived at the Pony Car party 3 years after Mustang, but it arrived with a bang. Its top-end grade was the SS with a 295-hp 350-cu in. V8. In addition to the expense of keeping ahead of stricter emission standards amid sagging sales, Camaro was built in a Canadian plant that GM was determined to close. Chevy finally laid the Camaro to rest in 2002.
Chevy breathed new life into Camaro with its relaunch in 2010. Any self-respecting zombie would have lost its head over the stunning modern interpretation of Camaro's original styling found in the revived coupe. Even the V6 packed a 304-hp wallop. We couldn't be more stoked if Hershel managed to come back to life.
Acura NSX
Like farmer's daughter Maggie, the NSX cloaked its scary capabilities in a gorgeous skin when it arrived in showrooms as a 1991 model. This was shortly after the Japanese upstarts in the luxury segment -- Lexus, Infiniti and Acura -- swarmed ashore in the United States. Acura upping the ante with a world-class sports car was like tossing down the gauntlet. It came with a 270-hp 3.0-liter V6 located amid ships. A 5-speed manual transmission turned the rear wheels. NSX pricing increased from roughly $61,000 in 1991 to nearly $90,000 by the time Acura ended production in 2005.
Acura is raising NSX from the dead for 2016. It will derive its power from a 550-hp 3.5-liter twin-turbo V6. Aluminum will still figure prominently in the body and the chassis. Pricing is rumored to begin around $150,000. Like battling zombies, taking on the NSX won't be for the fainthearted.
GMC Canyon
GMC's (and Chevrolet's) compact pickup went through an identity crisis before answering to the Canyon name. Originally launched as the S15 in 1981, GMC renamed it Sonoma 10 years later with no break in production. In 2004, GMC decided Canyon was a more marketable moniker for this pickup, which it produced until 2012. It never quite stood up against the Toyota Tacoma and the Nissan Frontier.
Like Rick's followers driven from the prison, GM abandoned the small-truck arena with the 2013 model year, leaving it to Toyota and Nissan. As full-size pickups increased in price, GM rethought its truck strategy and relaunched Canyon (and Chevy Colorado) in 2015 as a midsize pickup. The new-and-improved Canyon was head and shoulders above its predecessor and its aging Japanese competitors, and it revitalized the midsize pickup market.
Chrysler 300
Whenever you think Carol's gone, she's back in a snap, just like the 300, which has repeatedly left and returned to Chrysler's lineup since 1955. The first 300 was a 2-door, rear-wheel-drive sedan, cobbled together from the existing pieces of Chrysler parts. The original showcase version of the potent 300-hp HEMI V8 won races for Briggs Cunningham. Disappearing for the first time at the end of the 1971 model year, it returned for a year in 1979 as a gussied-up Cordoba. Returning for a third run in 1999, the 300 was now a V6-powered front-wheel-drive 4-door sedan.
Although the 300 didn't miss a beat in showrooms from 2004 to 2005, it was a totally different car when it rolled onto the scene for the 2005 model year. A V6 delivered the power in most versions, but a HEMI V8 was the top engine choice. In 2005, it delivered a robust 340 hp.
Nissan Z
When the original Z (despite the theme, Z doesn't stand for zombie) hit U.S. streets in 1970, the automaker was still named Datsun. To call the 240Z revolutionary doesn't do it justice. It was nothing short of spectacular for its time. For well under $4,000, you could have a stylish 2-seat, rear-wheel-drive coupe capable of sprinting to 60 miles per hour from a standstill in about 8 seconds.
Eventually, Z's powerplants and numerical designations increased as it bloated into an overpowered, overengineered, overpriced sports car its original target market of 20-year-old males couldn't afford or insure. Toyota Supra and Mazda RX-7 followed a similar trajectory. Nissan finally retired this coupe at the close of 1996 as the 300ZX. Cheating death, it bounced back in 2003 as the 350Z, returning with a 3.5-liter V6 making 287 hp and a more affordable price.
Jeep Cherokee
Cherokee has been a utility player among Jeep's nameplates over the years. Like longtime-survivor Glenn, it's what it needs to be for the situation at hand. First appearing as a 1974 Wagoneer trim level, it was a somewhat sportier, 2-door version of Jeep's big wagon. The term sport-utility was reportedly first used in Cherokee marketing material during its Wagoneer era. It retained its Wagoneer kinship through 1983. In 1984, Cherokee became its own model. Lighter, smaller and more nimble, it set the bar for future SUVs, such as the Ford Explorer. It was also the first Jeep featuring unibody construction. Jeep ended production with the 2001 model year.
Jeep resurrected the down-but-not-buried Cherokee in 2014. Although it couldn't be confused with anything but a Jeep, this latest Cherokee incarnation arguably sports Jeep's most radical exterior styling ever. It offers a 4- and 6-cylinder engine. Though it's labeled a crossover, it does have an optional all-wheel-drive system with a 4-wheel-low gear.