Top Cars
"Baby Driver" and the Best Movie Cars of 2017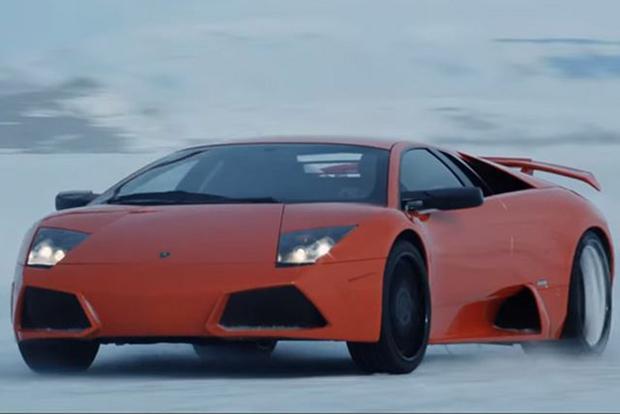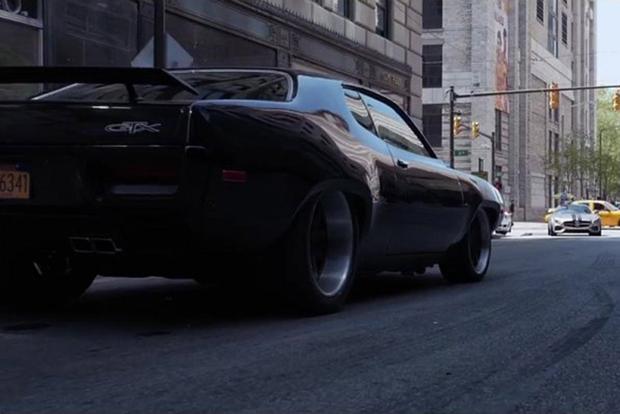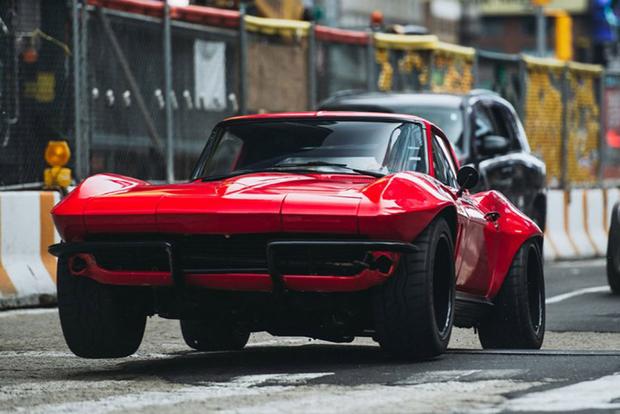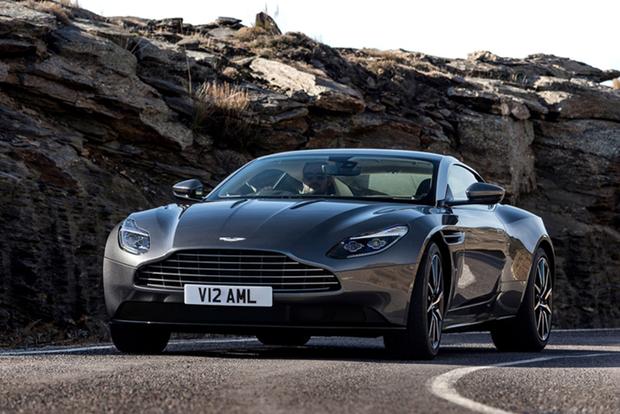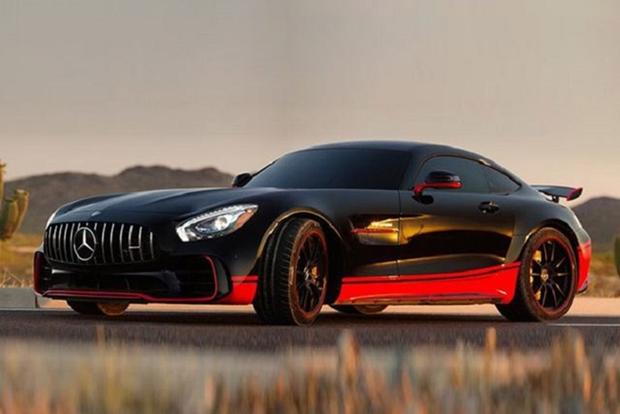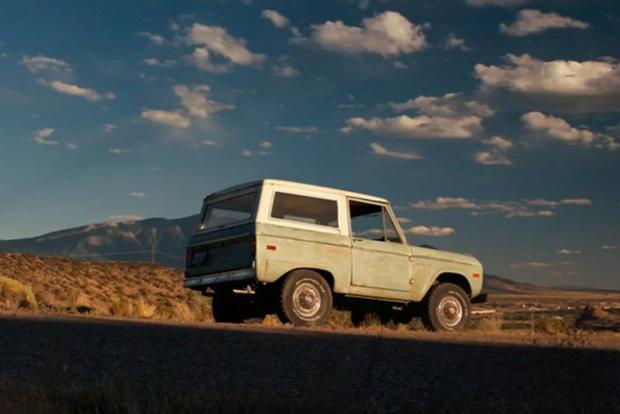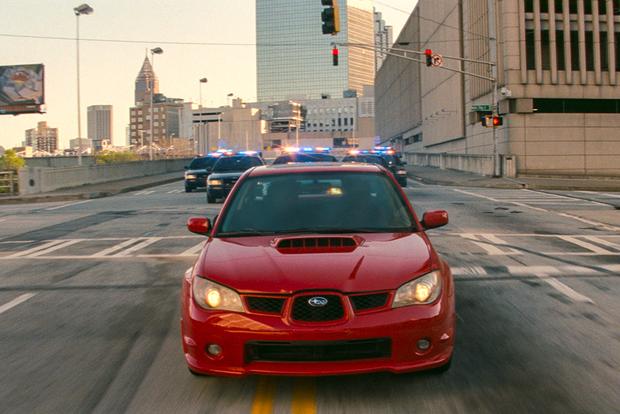 While "Wonder Woman" continues to pack a punch at the box office, a "baby" may be hot on her heels. A new gearhead flick about a wonder-kid getaway driver and his always-on playlist features a very different kind of hero -- one with four wheels and tons of speed -- a slick red Subaru Impreza WRX STI.
It's just the latest of tricked-out cars that have charged into theaters this year. How does it stack up against the other fierce movie cars of 2017? Take a look at the top eight.
1. "Baby Driver": 2006 Subaru Impreza WRX STI
"I have to drive again."
It's always a bona fide blast when a decades-old car takes center stage in a beefed-up car chase flick. The WRX sedan with its 2.5-liter turbo boxer engine looks like it's on steroids in the movie's trailer, thanks to slick maneuvering, a boy wonder at the wheel and too many police chases to count. It's no surprise that many predict an uptick in demand for the WRX once the adrenaline rush of "Baby Driver" hits audiences with its rip-roaring adrenaline ride.
Alas, it wasn't just a single WRX featured in the buzzy flick. According to AutoBlog, the movie's stunt driver explained that a few cars were actually used, including a stock WRX STI, which had the rear wings swapped out for WRX versions, and a beefy WRX with over 320 horsepower and a heavier clutch.
Subies gonna fall hard. Real hard.

2. "The Fate of the Furious": Lamborghini Murcielago LP640
"Why they shooting at me?"
"I don't know, man. Maybe because you're in an orange Lamborghini."
It's not entirely fair to include a hefty three cars from a single film into the best movie cars of the year, but when it comes to "The Fast and the Furious" franchise, all bets are off. This is car-chase central, folks. Forget about "All About the Base" -- for the FFF, it's All About the Chase.
In the latest installment of the racing franchise, "The Fate of the Furious," Roman Pierce (played by Tyrese Gibson) sums up his fascination with an orange super car perfectly when seeing its beauty for the first time: "I just fell in love." Super slick and completely captivating, a Lamborghini Murcielago LP640 careens across cement and ice, thanks to its 632 hp (and movie magic, of course). This stunning roadster has the kind of sinewy lines and crazy wild power you'd expect from Lamborghini.
3. "The Fate of the Furious": Plymouth GTX Modified Road Runner Coupe
A lot less sinewy, but with a cool factor all its own, is the Plymouth GTX, driven by Vin Diesel's Dominic Toretto in some of the flick's most dynamic chase sequences. Its inky black color, combined with 16-inch wide rear tires and low, low stance makes it smoldering and mysterious. And while the real GTX has a robust, 7.2-liter V8 engine, the one in the flick was custom-built. Robust and fearless, Dom and his GTX are a perfect cinematic pairing.
4. "The Fate of the Furious": Chevrolet Corvette Stingray
Leave it to Letty (Michelle Rodriguez) to truly embody the fierceness of her ride: a 1966 Chevrolet C2 Corvette Stingray. Could we really expect less from this skilled street racer and ace mechanic? The original engine, a 327-cubic-inch V8, was replaced with a 400-hp Chevrolet crate engine. And, according to GMAuthority.com, the C2 Corvette sports a Wilwood brake kit and a wider stance to make the 'Vette truly pop for cinematic punch.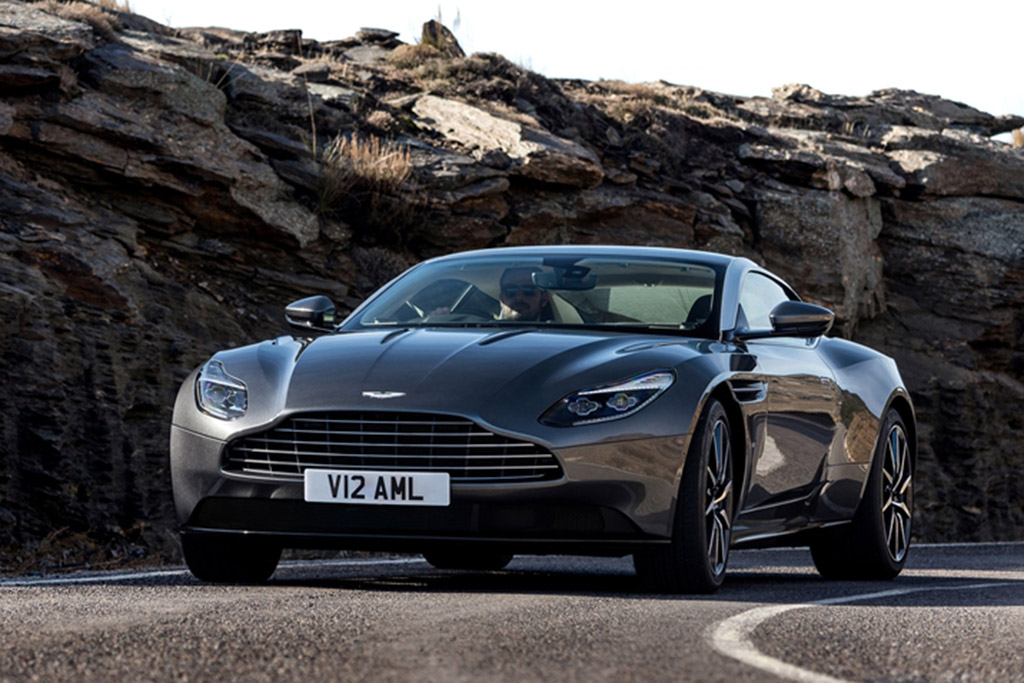 5. "Transformers: The Last Knight": Aston Martin DB11
"It has been said throughout the ages, that there can be no victory, without sacrifice."
When you cast Sir Anthony Hopkins in your explosive flick about robotic mega machines, you can pretty much bet he's not at the helm of a ho-hum Humvee. Nope. The British star is way too posh for that. In fact, he's too posh for just a regular Aston Martin. In Michael Bay's fourth installment of the sci-fi action movie, Mr. Hopkin's butler is a feisty robot (Cogman) who transforms into an 2017 Aston Martin DB11. Powerful, gorgeous and maybe just a bit menacing. In the coolest way possible.
6. "Transformers: The Last Knight": Mercedes-AMG GT R
With its somewhat cartoonish silhouette, "The Last Knight's" cool car turned Samurai Autobot -- a Mercedes-AMG GT R named Drift -- doesn't seem like a slam dunk for a bash 'em, crash 'em flick. Maybe that's what makes the GT R so fun to watch. Director Michael Bay tweeted a photo of it back in 2016, clearly thrilled with his steely new star. The GT R is incredibly powerful -- with 577 hp from a 4.0-liter twin-turbo V8, and built with aerodynamics in mind -- just the thing to wage a scary yet stylish war between the Autobots and Decepticons.
7. "Logan": Ford Bronco
"Just a guy telling you to get back in your nice truck."
Not all car stars are slick and tricked out. A dusty, seen-better-days old Ford Bronco helps Logan (Hugh Jackson's Wolverine) make a fast, bumpy getaway in the third and final installment of the "X-Men" franchise. Even though Logan has seen much, much better days, he careens along in the Bronco with a kind of laser focus. Hailed as a kind of un-westerny western flick set in 2029, the Bronco adds a smudgy flair to this gritty swan song for the now-aging mutant/warrior.
8. "Cars 3": Lightening McQueen and Jackson Storm
"Get ready for what's coming. More speed, more horsepower, more of everything."
No movie car roundup would be complete without a shoutout to Lightening McQueen, the cheeky, lovable stock race car champion of the "Cars" movies. This summer, Queen's new nemesis -- the high-tech, supremely sporty and confident Jackson Storm -- threatens to dethrone the racing champ. Storm's a 2017 custom-built next generation Piston Cup Racer with a top speed of 214 miles per hour -- giving McQueen a run for his ... well, legacy.
When street racers, robots, ex-cons, mechanics, aging mutants and cartoon cars take to the streets, you're in for a wild, wild ride.