While you may be discouraged by the thought of finding a good used car with a budget of around $5,000, there are still plenty of good options out there. Any used car you find at this price point will likely come with higher mileage and some wear and tear, certain models tend to hold up better than others, and choosing a vehicle with a track record of good reliability can mean the difference between spending more on maintenance down the road and keeping that money in your pocket. Here we'll highlight six reliable used compact cars under $5,000. All of the vehicles on this list are about 10 years old.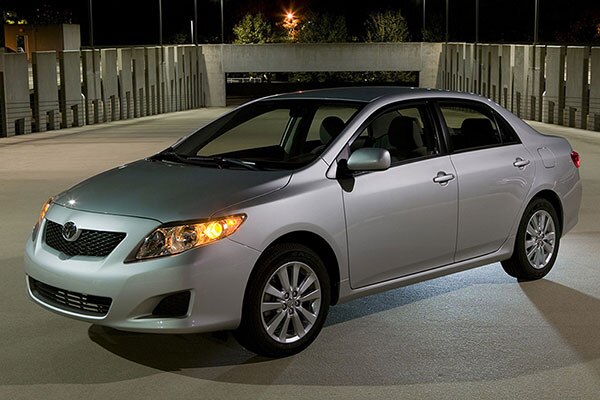 2010 Toyota Corolla
An industry staple, the compact Toyota Corolla offers reliable, efficient point-to-point transportation and, frankly, not much else. But at this price point, finding a dependable vehicle that's unlikely to burden you with maintenance issues and repair costs down the road should be your top priority, and buying a Toyota is a safe bet in this regard. With $5,000 to spend, we'd search Autotrader for Corollas from the 2009 to 2013 model years. Used car shoppers currently have around 200 options from which to choose. Find a 2010 Toyota Corolla for sale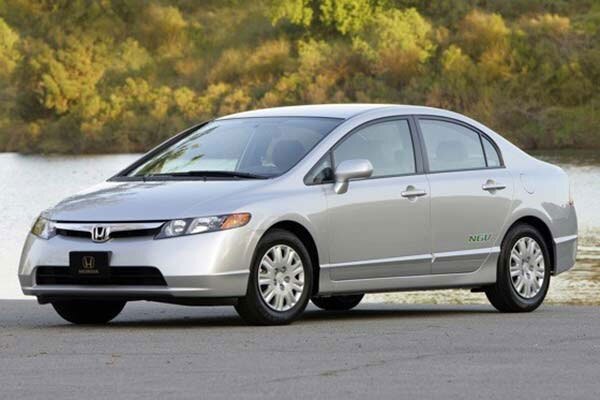 2010 Honda Civic
Honda has sold over 300,000 Civics every year in the US for the past decade. Needless to say, the Civic is another staple in the compact sedan segment, and it's trusted by many for its dependability and decent driving dynamics. If you're looking to spend around $5,000 on a used Civic, look to an example from the 2006 to 2011 model years. During these years, the Civic was offered in both sedan and coupe bodystyles.
The eighth-generation Civic came out for the 2006 model year and was sold through 2011, and right now on Autotrader, used car shoppers have close to 600 2006-2011 Honda Civics to choose from for around $5,000 — just over 180 of which are coupes. Find a 2010 Honda Civic for sale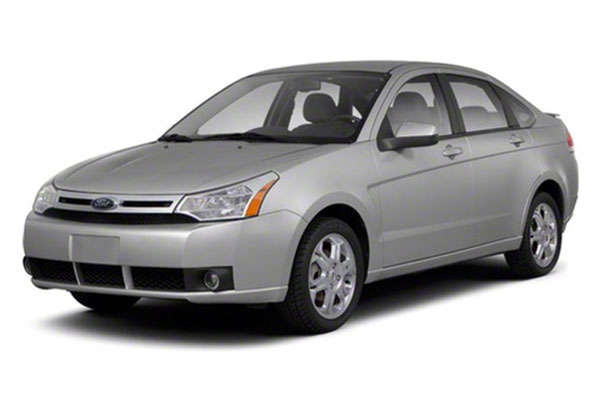 2010 Ford Focus
The Ford Focus is another staple in the compact car segment. While it was discontinued recently as part of Ford's new focus on sport utility vehicles, the Focus was a compelling offering for close to two decades, and used examples remain an attractive, affordable option to this day.
With $5,000 to spend, you're likely looking at a second-generation model, offered from 2008 through 2011. During these years, the Focus was offered as both a sedan and a coupe here in the US, although a hatchback bodystyle was offered during the vehicle's first and third generations. Either way, there are currently about 400 2008-2011 Focuses listed on Autotrader for around $5,000 or less, most of which are sedans. Find a 2010 Ford Focus for sale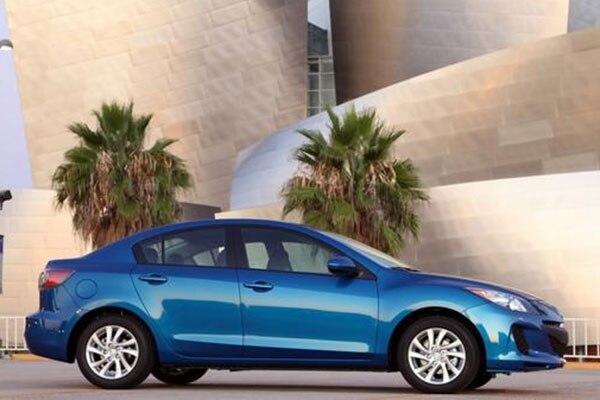 2010 Mazda3
Mazda is known for offering a slightly upscale take on the mainstream, and the Mazda3 applies that formula to the compact segment. Sold in both sedan and convenient hatchback bodystyles, the Mazda3 was introduced as a replacement for the Protege back in 2004 and has since been offered over three generations. The second-gen model, offered from 2010 through 2013, is a smart pick for buyers looking to purchase an affordable compact car for around five grand.
Right now on Autotrader, there are roughly 200 second-generation Mazda3s listed for around $5,000, though only about 20 are hatchbacks. Filter your search to show first-generation models, offered from 2004 through 2009, and your options grow to about 250, of which about 70 are hatchbacks. Find a 2010 Mazda3 for sale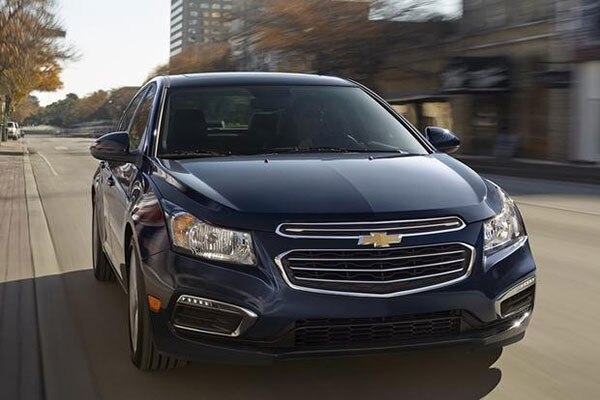 2010 Chevrolet Cruze
Chevrolet's entry into the compact car fold, the Cruze, replaced the disappointing Cobalt when it debuted for the 2009 model year. Highlights of the Cruze include a spacious trunk, decent handling characteristics and a nicer interior than the small General Motors cars that preceded it.
Given their high sales volume and sometimes questionable build quality, Chevrolet models tend to depreciate somewhat faster than the competition, so it's easy to find a used Cruze from as recent as the 2014 model year for around five grand. Find a 2010 Chevrolet Cruze for sale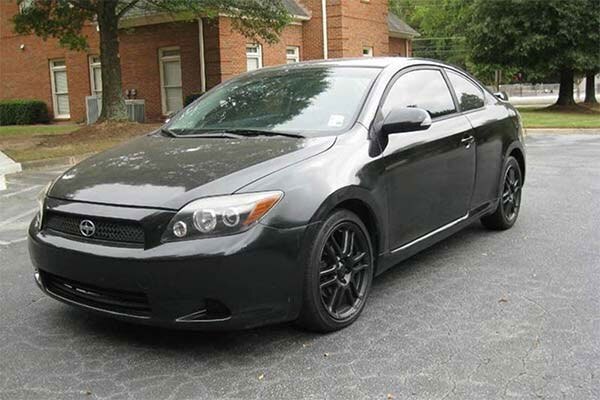 2010 Scion tC
Scion was Toyota's youth-oriented brand/marketing research project that launched in 2004 and was discontinued after the 2015 model year. Given that every Scion is a Toyota underneath, the Scion tC can be thought of as a sort of sporty, stylish Corolla coupe. As far as used compact cars under $5,000 go, the tC should appeal to anyone wanting a little more than just basic transportation from their affordable used compact car. The original Scion tC came out for the 2005 model year and was sold through 2010, and there are currently 150 listed on Autotrader that would make a good option for any shopper working with a budget of around $5,000. Find a 2010 Scion tC for sale