Wagons blend the practicality of an SUV with the efficiency of a sedan. While they're a dying breed, there are still plenty of good options for those looking to pick up a station wagon on the used market. Here are seven available for around $15,000 here in 2021.
1. 2014 Acura TSX Sport Wagon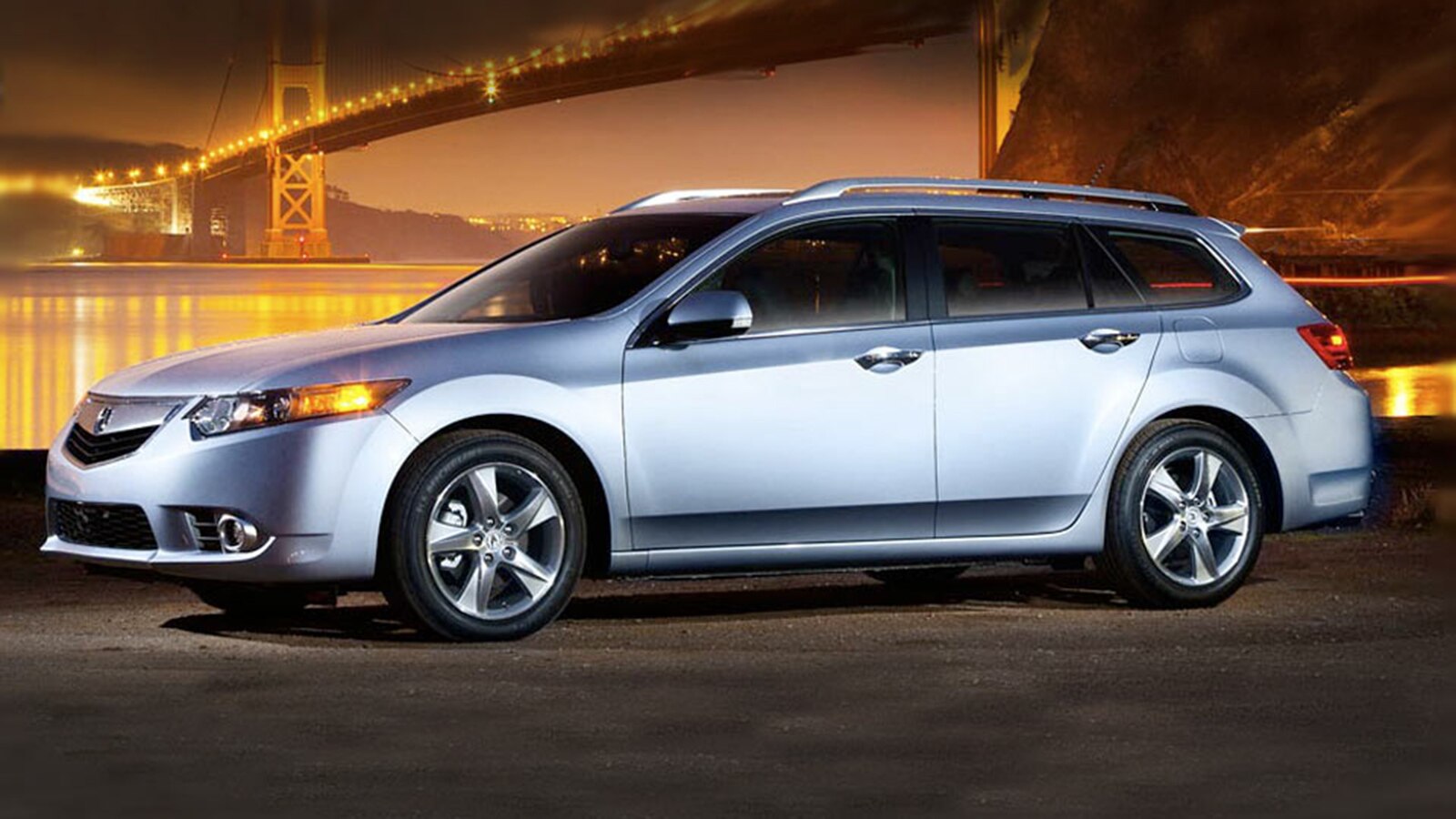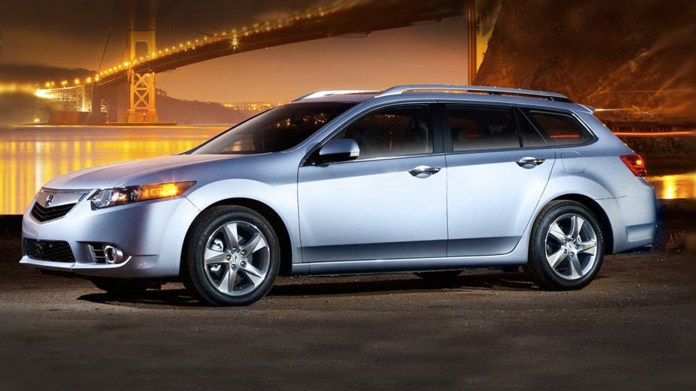 The Acura TSX Sport Wagon was a long-roof variant of the popular TSX sedan. Offered from just 2011 through 2014, these can be tough to find. There are currently only about 40 listed for sale on Autotrader. Lower mileage examples will typically sell for higher than $15,000. However, you should be able to find asking prices right around that magic $15K mark for TSX wagons with about 100,000 miles on the clock. Powering every TSX Sport Wagon is a 2.4-liter 4-cylinder engine making 201 horsepower that's sent to the front wheels through a 5-speed automatic transmission. See 2014 Acura TSX Sport Wagon models for sale
2. 2015 Honda Crosstour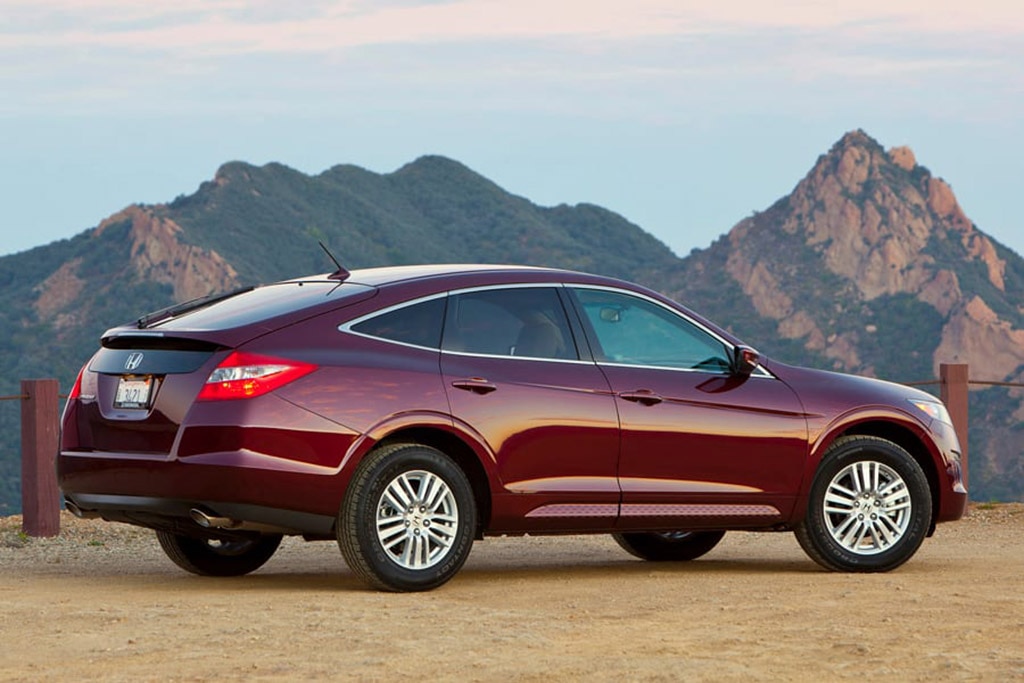 Marketed initially as the Accord Crosstour for 2010 and 2011, the Honda Crosstour can be thought of as a wagon version of the regular Accord. Similar to Subaru's approach when it developed the Outback from the Legacy, the Crosstour came with an elongated roof, a raised ride height, and offered optional all-wheel drive (AWD). Both 4- and 6-cylinder engines were available, with the V6 putting out a respectable 271 hp. See 2014 Honda Crosstour models for sale
3. 2015 Subaru Outback
You can't have a list of used station wagons without including the Subaru Outback. A raised-up wagon version of the Legacy sedan, the Outback offers a great mix of efficiency and functionality. It has more cargo room than many midsize SUVs and comes standard with all-wheel drive. There's also a clever roof rail system that hides crossbars, which can be deployed to accept cargo boxes, bike holders, ski racks — you name it. See 2015 Subaru Outback models for sale
4. 2015 Toyota Prius V
The most fuel-efficient wagon you'll find for around $15K, the Prius V hails from an era when Toyota attempted to expand the Prius brand to more than just one model. Offering greater cargo area than the regular Prius hatchback, the Prius V offers an impressive 34 cubic feet of cargo space behind its second row and 67 cubic feet with that second row folded. Fuel economy is rated at 41 mpg combined, according to the EPA.
When browsing for a used Prius V, keep in mind that these were commonly used as taxicabs. Given the abuse taxis face, we'd try to filter these out of our search. Ignoring any used Prius V, you find that's painted taxicab yellow is a good start. See 2015 Toyota Prius V models for sale
5. 2015 Toyota Venza
While Toyota recently re-introduced the Venza as a hybrid-only model on the smaller side of the midsize SUV spectrum, in its first iteration, the Venza was a larger midsize sport-utility riding on the Camry platform. The Venza is positioned between the compact RAV4 and 3-row Highlander. A 4-cylinder engine came standard, but a V6 was optional, as was AWD. For around $15,000, expect even these V6 AWD models to be in play. See 2015 Toyota Venza models for sale
6. 2015 Volkswagen Golf Sportwagen
The Volkswagen Golf Sportwagen is an elongated wagon version of the regular Golf hatchback. The best used Sportwagen you'll find for around $15,000 will likely be from the 2015-2018 model years. These came with a 1.8-liter turbocharged 4-cylinder engine making 170 hp and 184 lb-ft of torque. All-wheel-drive was optional during this time, but most used Sportwagens from this era listed for around $15,000 will come with front-wheel drive. See 2015 Volkswagen Golf Sportwagen models for sale
7. 2015 Volvo V60 and V60 Cross Country
Volvo has a long history of selling wagons, and the brand is commonly associated with the body style here in the US. In recent years, the brand's most popular wagon has been the compact V60, the long-roof version of the S60 sedan. It's also what we'd recommend targeting if you're looking for a used Volvo wagon for around $15,000. A ruggedized version of the V60, dubbed the V60 Cross Country, is available as well. Either one comes with a turbocharged 4-cylinder engine sending power to the wheels via an 8-speed automatic transmission. Cross Country models come standard with AWD. See 2015 Volvo V60 models for sale