Top Cars
Cars with Curtain Side Airbags for $10,000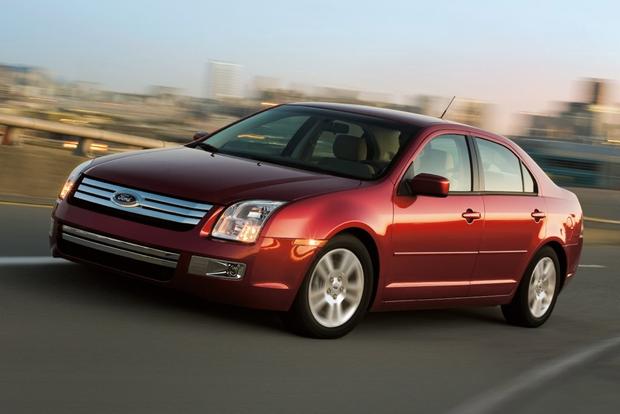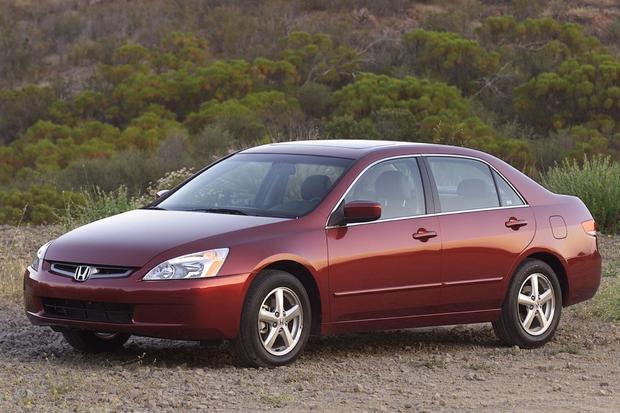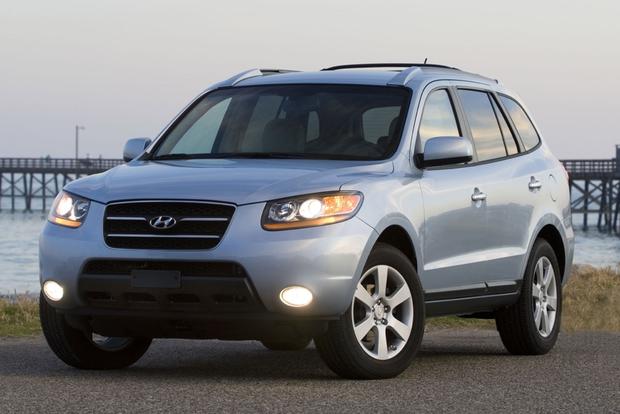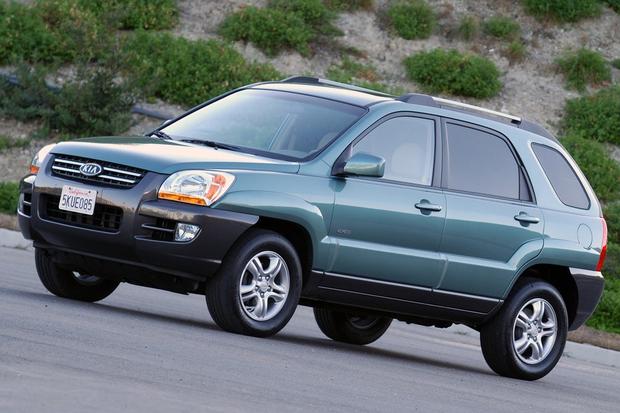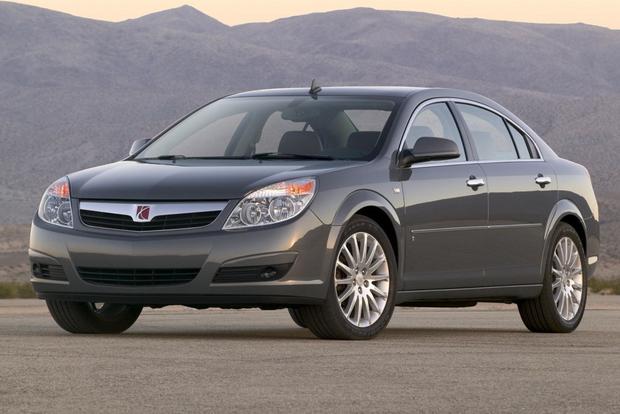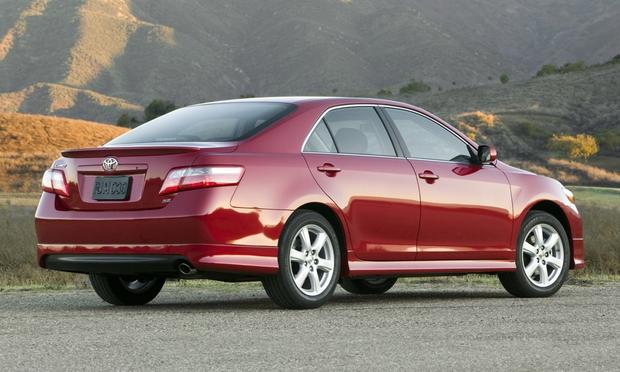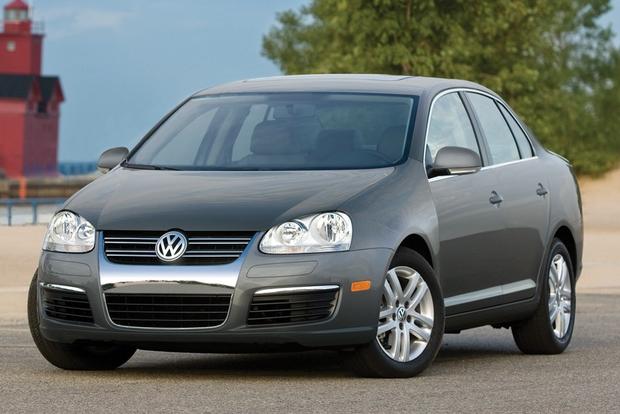 For many parents, curtain side airbags are a must-have safety feature for protecting their children and other passengers. But due to the very recent implementation of curtain side airbags by many automakers, it's hard to find the sought-after safety feature on many reasonably priced used cars. We've provided a list of $10,000 used cars like the Honda Accord that include curtain side airbags, providing peace-of-mind whether parents are carrying young children or handing over the keys to their teenager for the first time.
2007 Ford Fusion
Although the midsize Ford Fusion began to draw significant praise from automotive journalists after its 2010 update, every model dating back to 2007 includes curtain side airbags as standard equipment. And while earlier Fusion sedans may not have included as many high-tech features as 2010 and later models, we recommend the 2007 Fusion SEL for its safety features, fuel efficiency and luxurious standard equipment like automatic climate control, automatic headlights and an in-dash six-disc CD changer. The Fusion is also one of the few cars in its segment to boast available all-wheel drive, which provides extra security for shoppers in snowy northern climates. Interested buyers will find more than 500 different 2007 and later Fusion models currently listed on AutoTrader.com for around $10,000 or less.
2005 Honda Accord
Curtain side airbags became standard across the Honda Accord's lineup for 2005. While that's great news for parents interested in a recent midsize sedan to transport a family, it's also a perk for young drivers, since the Accord provides bulletproof reliability and a modern design. Better yet, 4-cylinder models include a highly efficient 160-horsepower engine, which achieves 24 miles per gallon in city driving and up to 34 mpg on the highway for a combined total of nearly 30 mpg. For cautious parents, the Accord further satisfies with an impressive array of other standard safety equipment like torso-protecting front side airbags, four-wheel anti-lock brakes and an alarm system. It's also easy to find within your budget, as more than 600 different 2005 and later Accord models are currently listed on AutoTrader.com for around $10,000 or less.
2007 Hyundai Santa Fe
While the second generation of the midsize Hyundai Santa Fe SUV is barely beginning to reach our budget, there are already more than 40 different 2007 or later models listed on AutoTrader.com for around $10,000 or less. While we recommend ordering a mechanical inspection before you buy, Santa Fe models that do pass muster will reward buyers with available three-row seating, a long list of standard equipment and--most importantly--curtain side airbags. The 2007 Santa Fe also includes an antiskid system as standard equipment, which is another rarity among vehicles in the sub-$10,000 price range.
2006 Kia Sportage
Shoppers interested in a compact SUV with curtain side airbags are likely to enjoy the reasonably priced Kia Sportage. With more than 350 different 2005 or later models currently listed on AutoTrader.com for around $10,000 or less, it'll be easy to find one nearby, and every Sportage built since the model's 2005 revival offers curtain side airbags as standard equipment. And while we recommend the SUV's optional 2.7-liter V6 for its wider range of usable power, even the standard 4-cylinder offers an adequate 140 horses along with fuel economy ratings of up to 27 mpg in highway driving.
2007 Saturn Aura
Based on the popular Chevrolet Malibu, the midsize Saturn Aura sedan included curtain side airbags as standard equipment since its arrival in 2006. It also represents a great deal on the used market, since nearly 300 different 2007 and later models are available for around $10,000 or less. If you can find one, we recommend the upscale Aura XR, which counted automatic climate control, heated front seats, a remote engine starter and a muscular 3.6-liter V6 among its standard equipment. But even the base-level Aura XE is a good pick for a first car or family transportation thanks to a 3.5-liter V6 that's capable of reaching up to 29 mpg in highway driving.
2007 Toyota Camry
There are many perks to buying a 2007 Toyota Camry. In addition to a design that was radically altered compared to the prior year for contemporary lines and more interior room, the 2007 Camry includes several important safety features. Among them are the all-important curtain side airbags, along with a driver knee airbag, automatic headlights and four-wheel anti-lock disc brakes with brake assist. Owning a 2007 Camry is also friendly on the wallet, as fuel economy with the sedan's standard 4-cylinder engine reached up to 34 mpg in highway driving. Best of all, the Camry isn't expensive to buy, as there are currently more than 150 units available on AutoTrader.com for around $10,000 or less.
2007 Volkswagen Jetta
Available with standard curtain side airbags since 2006, the compact Volkswagen Jetta sedan is a great choice for parents and teenage drivers alike. In addition to a peppy 2.5-liter 5-cylinder engine that delivers up to 30mpg, the Jetta offers four doors and an interior that's roomy enough to seat four adults--or five if necessary. The Jetta also includes build quality that's better than many of its compact car rivals, though we still recommend ordering a mechanical inspection before buying. For budget-minded shoppers interested in the sedan, locating one is easy: More than 700 different 2006 to 2008 models are currently listed on AutoTrader.com for around $10,000 or less.
What it means to you: Curtain side airbags are available in more and more vehicles as used cars continue to depreciate.