It's that time of year when we hunker down with our pumpkin spiced lattes, binge on Halloween candy and get caught up on those Netflix shows we've been dying to watch all year. Throw in some cool cars, and these dramas, comedies, and thrill-fests make the cooler temps and pre-holiday nuttiness feel a lot more manageable.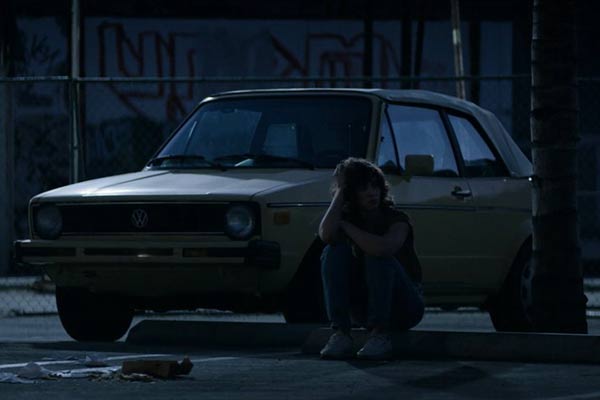 Image courtesy of https://www.imcdb.org
1986 Volkswagen Cabriolet – GLOW
Spunky, fun, effortless. A mid-80s Cabriolet has allll of that, which is why it totally fits in GLOW, the high-octane, female wrestling phenom starring Alison Brie. I get what Brie's character, Ruth Wilder, sees in her lemon-yellow Cabrio — it's compact, it's easy to maneuver, and she can zip to those last-minute auditions in LA in a snap.
The Cabriolet is so awesomely 80s. It will forever remind me of cinematic teen angst (who can forget "Can't Buy Me Love"?) and being a newly minted driver with a serious car crush — remember Samantha Micelli's bestie scoring one of these hot rides in "Who's The Boss?" The Cabrio wasn't fancy, it was just a cute little 4-seater convertible. Good things, small packages. Find a Volkswagen Cabriolet for sale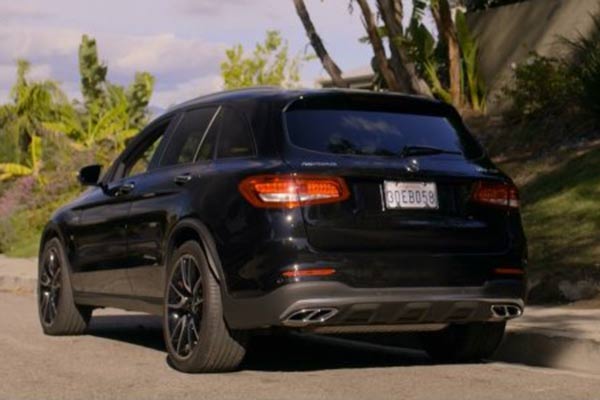 Image courtesy of https://www.imcdb.org
2017 Mercedes-AMG GLC43 – Dead To Me
Sporty, stylish and powerful. This luxury crossover SUV is classically Mercedes with its smooth suspension, get-up-and-go turbocharged V6 and luxurious interior. It's slick and powerful, and it's the car of choice for real estate agent Jen Harding (Christina Applegate), a woman grieving the sudden death of her husband. Autotrader reviewed it back in 2017, calling it "superb" and praising its high-quality cabin, plentiful standard equipment and excellent ride quality. Sleek and somewhat mysterious, the GLC is a slam dunk for this darkly funny new series. Find a Mercedes-AMG GLC43 for sale
Image courtesy of Netflix
Early-70s Ford Ranchero – Unbelievable
This one is tough, semi-sporty and a looker. Legend has it that the idea for the Ranchero came about in the 1930s when a woman wrote a letter to Ford Australia requesting a vehicle that could "carry them to church on Sunday and take the pigs to market on Monday." A couple decades later, this muscle car was born.
This station-wagon-meets-pickup-truck is — say it with me — business in the front and party in the back. In this gritty crime drama, which features a stellar, based-on-a-true-story script and jaw-dropping performances, it's the 1970s-era Ranchero driven by ace detective Grace (Toni Collette) that also makes us swoon. In Grace's case, the car is all business all the time as he tries to track down the most predatory of criminals. Squared up with few frills (save for the classic grille and those sweet rectangular headlights), this 2-seater was lengthy and roomy. It's perfect for a couple of cops chasing down the most nefarious characters in one of the most haunting shows of the season. Find a Ford Ranchero for sale
Image courtesy of https://www.imcdb.org
1980 Volvo 244 – Stranger Things
This Volvo is retro, practical and eclectically fun. It isn't the sexiest car in the world, but the model driven by Dustin Henderson's mom (Catherine Curtin) is a standout for what it's not — fussy, fancy or frivolous. This is a sedan made for hauling piles of Pac-Man puzzles and rusty Big Wheels, not to mention grocery bags loaded with quintessential 80's snacks, like Ecto Coolers, Planters Cheez Balls and Mr. T cereal. The buttercup hue helps it stand out when it hits the backgrounds of Indiana, but as for helping the Stranger Things kid's beat the evil Mind Flayer, it's much too practical for such terrors. Find a Volvo 244 for sale
Image courtesy of https://www.imcdb.org
2015 Dodge Challenger – Santa Clarita Diet
The Dodge Challenger is classic, powerful and sharp. The vehicle is a seriously cool muscle car that gives this Drew Barrymore horror-comedy a little extra edge. Driven by Dan Palmer, a nosy neighbor played by Ricardo Antonio Chavira, it's exactly what we'd expect a cop to drive when he's not peppering folks with endless questions and relentless side-eye. What law enforcement officer is gonna thumb their nose at a 3.6-liter V6 and an excellent 8-speed automatic transmission? As for the interior, you can't go wrong with Chrysler's Uconnect infotainment system housed in an 8.4-in touchscreen. When power meets convenience, it looks like this. Find a Dodge Challenger for sale
Image courtesy of https://www.imcdb.org
2008 Fiat 500 – Master of None
Petite, sporty and nimble: these are three qualities your vehicle needs when you're zipping through the quaint, rustic streets of Italy with your best pal. They're also qualities that the Fiat 500 possesses. Despite only having two seasons (booo…) acclaimed comedy Master of None, created by (and starring) Aziz Ansari, has some unforgettable moments, thanks in part to the idyllic backdrop of Modena, the birthplace of Enzo Ferrari.
It's both cringeworthy and cute to watch Dev (Ansari) and his buddy, Arnold (Eric Wareheim) navigate the tiny cobblestone roads in this 4-passenger, 2-door hatchback, which measures in at less than 140 inches from bumper to bumper. The scene is cringeworthy because the guys get stuck between two hard places and cute because, well, the Fiat is bellissimo. Find a Fiat 500 for sale
So grab your fleeces and bunny slippers and get to binging. Netflix (and these fun rides) are waiting.