Top Cars
Dodge SRT Is Stronger than Ever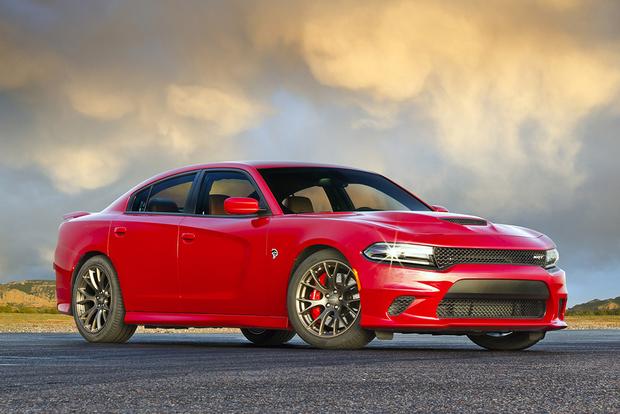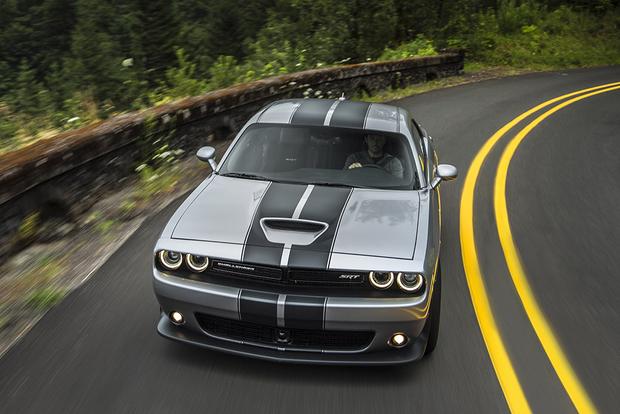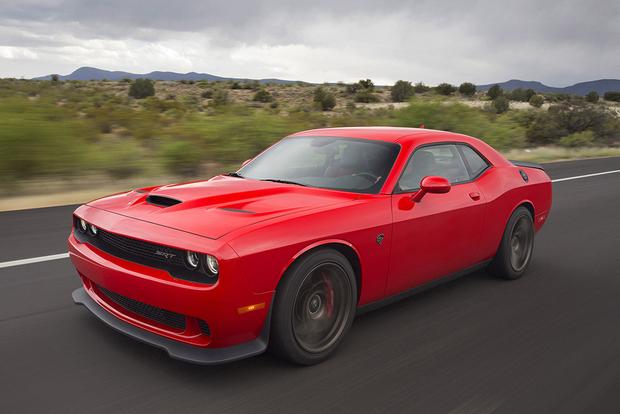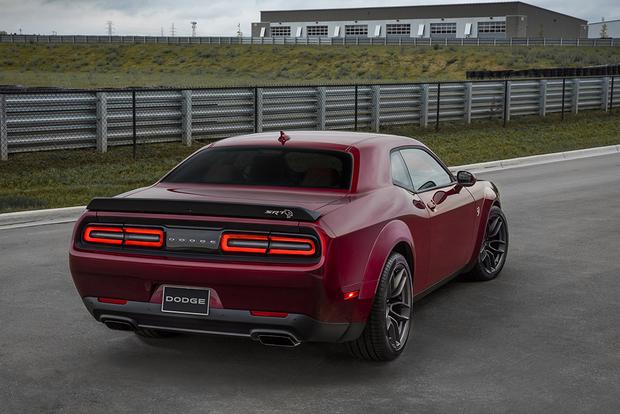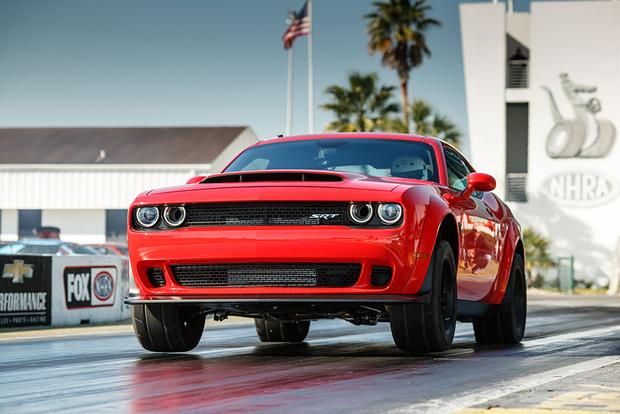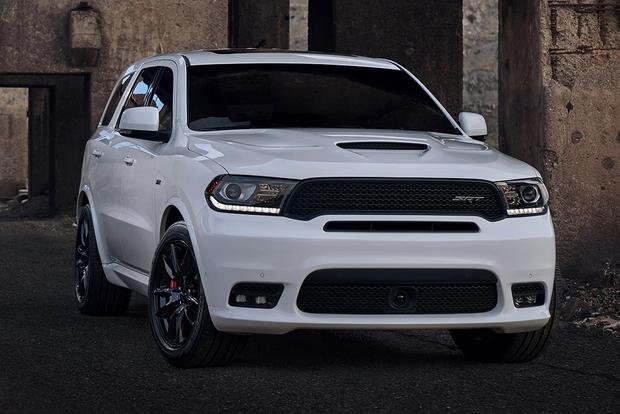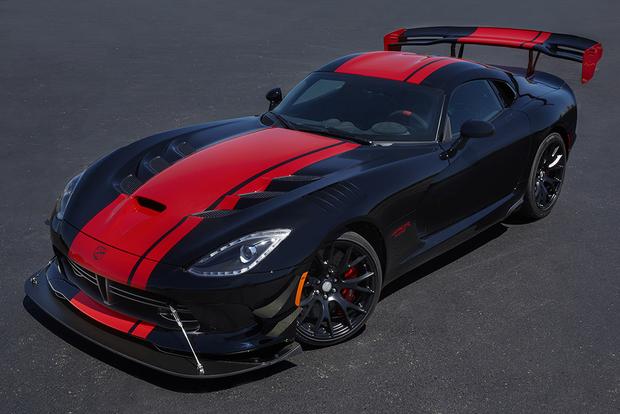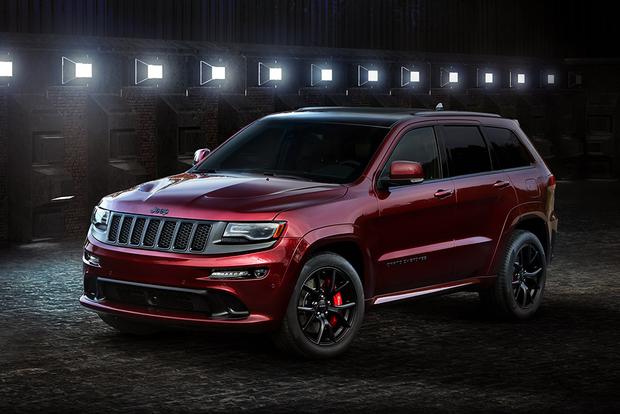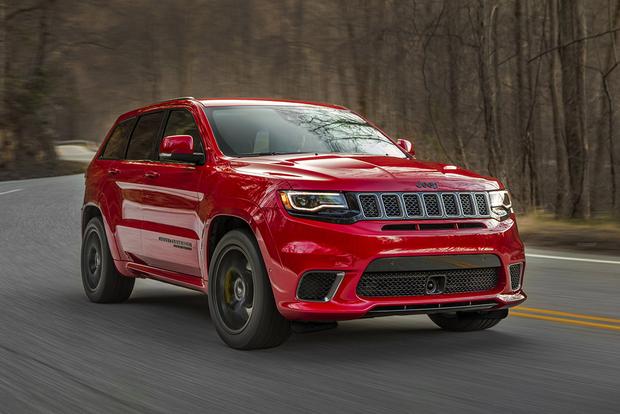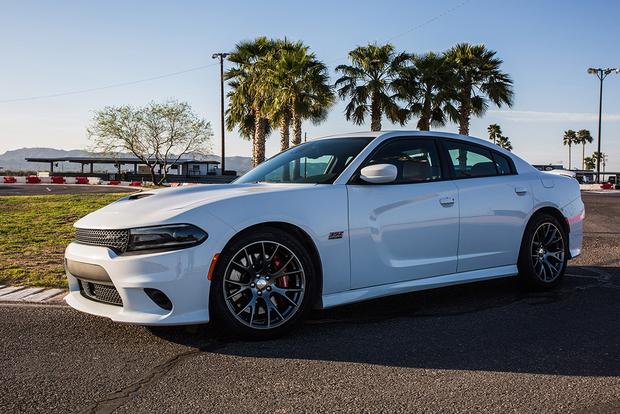 It's been more than three years since FCA ended SRT's run as a stand-alone brand, consolidating it into Dodge SRT. Many at the time thought this signaled the beginning of the end for SRT, which stands for Street and Racing Technology. Nothing is further from the truth. Even with the Dodge Viper circling the drain, SRT is firmly entrenched in the Fiat Chrysler family.
Adding two new Challenger SRT versions for 2018, the SRT family will swell to six models in 2018; however, not all SRTs are Dodges. Jeep has two SRT-infused versions of the Grand Cherokee on its roster, bringing the SRT grand total to eight for 2018 -- the strongest SRT collection in history.
When it comes to SRT, you'd best check your good judgment at the door. If your idea of car shopping is looking things up in Consumer Reports, SRT isn't for you. Sensible doesn't enter into the equation. Nope, SRT is all about performance, big horsepower numbers and blistering 0-to-60 times. It's about neighborhood bragging rights and lots of exhaust noise. It's about cool. You know that because they all offer SRT's Performance Pages, with its array of timers and gauge readouts. Here are the current and soon-to-be-available SRT choices to terrorize your neighbors.
Dodge Charger SRT 392
Perhaps the most conventional of Dodge SRT offerings, the Charger SRT 392 appears fairly harmless from 10 feet away. It has four doors, after all. But it also packs a 392-cu in. (6.4-liter) HEMI V8 that delivers 485 horsepower and 475 lb-ft of torque to the rear wheels via an 8-speed automatic transmission. Dodge says it can reach 60 miles per hour from a standstill in the 4.5-second range. Other SRT tweaks include 20-in Hyper Black aluminum wheels, Brembo 6-piston calipers grabbing 15.4-in front ventilated rotors, a specially tuned adaptive damping suspension and a rear spoiler.
Dodge Charger SRT Hellcat
This is what happens when the SRT engineers shoehorn a 707-hp supercharged 6.2-liter HEMI Hellcat V8 into the Charger's engine bay. Busting things loose off the line is 650 lb-ft of scorched-earth torque. Dodge pegs the 0-to-60 time at 3.7 seconds on its way to a top speed of 204 miles per hour. Owners need not be too nervous about the valet parking this brute, because it comes equipped with two key fobs to control engine output. Slip him the black fob, and the ponies are limited to 500. The Hellcat gets most of the SRT stuff found on the SRT 392, plus an SRT flat-bottom steering wheel with gunmetal accents and an aluminum performance hood with dual air extractors.
Dodge Challenger SRT 392
Primarily two things separate the Challenger SRT 392 from its Charger SRT 392 cousin: the number of doors and a standard 6-speed manual transmission. Otherwise, most of the really key numbers match up rather neatly. It's the same 485-hp 6.4-liter HEMI V8, as well as a similar 0-to-60 time. Even the brakes are the same. We think the Challenger looks a bit more imposing, but that's subjective. Because the more common definition of a muscle car specifies two doors, the Challenger enjoys an emotional advantage over the more boxy Charger in the muscle-car debate. At the end of the day, though, 4.5 seconds is 4.5 seconds.
Dodge Challenger SRT Hellcat
As with the SRT 392, there isn't a lot of daylight between the Charger SRT Hellcat and the Challenger version. It's that door count and standard 6-speed manual again. The Challenger also gets the supercharged 6.2-liter HEMI Hellcat V8. It's worth mentioning that the HEMI Hellcat is the first application of V8 supercharger technology in a Dodge. As with the Charger, the Challenger SRT Hellcat comes with red and black key fobs. If both are carried together, the high-output red fob always trumps the lower-output black one.
Dodge Challenger SRT Hellcat Widebody
What makes a Hellcat Widebody wide? SRT adds 3.5 inches of width by using the same fender flares found on the SRT Demon. It also gets all-new 20-in "Devil's Rim" split 5-spoke aluminum wheels wrapped in Pirelli P-Zero rubber. Dodge says all this translates into quicker lap times for the Hellcat Widebody over the standard Challenger SRT Hellcat, as well as trimming .1 second from the 0-to-60 time. A new electric power steering system adds selectable steering tuning, a first for Hellcat. Now drivers can tailor the driving experience by controlling horsepower, transmission shift speeds, steering resistance, traction and suspension.
Dodge Challenger SRT Demon
The big daddy of SRT-tweaked vehicles, the SRT Demon is the most powerful muscle car ever. Capable of going from the showroom to the track, it gets the supercharged 6.2-liter HEMI V8 tuned for a whopping 808 hp and 717 lb-ft of torque. An 8-speed automatic transmission delivers engine power to the rear wheels. How about a 2.3-second 0-to-60 time? It's the first ever production car to achieve a wheelie when launching, and its hood scoop is the largest functional hood scoop ever on a production car. It only comes with one seat, but you can add the passenger seat and rear seats for $1 each. Want the trunk carpet kit? Yep, it's $1, too.
Dodge Durango SRT
Packing the same 475-hp 392-cu in. HEMI V8 found in the 392 SRT versions of the Challenger and Charger, the Durango SRT is the fastest and most powerful 3-row SUV. Dodge claims a 0-to-60 time of 4.4 seconds. More than just a sprinter, this SUV can tow 8,600 lbs. Its hood has a functional cold-air duct and heat extractors. Stiffer front/rear springs and a stiffer sway bar help with cornering stability. A 7-mode drive system allows the driver to personalize the driving experience, and shift paddles mounted on the flat-bottom steering wheel allow manual shifting of the 8-speed automatic transmission.
Dodge Viper
This is the last year of production for the Viper. Basically, 2017 is its victory lap. Dodge offered several special editions, including the limited-edition 25th Anniversary model. The time it took to sell out the 25th Anniversary version can be measured in minutes rather than days. Powered by an all-aluminum 8.4-liter V10 engine generating 645 hp and 600 lb-ft of torque, the Viper's sprint to 60 mph has been timed in the 3.5-second range. This is the highest torque number of any normally aspirated sports car on the globe. A 2-seater, the Viper has always been short on comfort and convenience and long on pure performance. Still, it will be missed.
Jeep Grand Cherokee SRT
For anyone requiring a 4.8-second sprint from a stop to 60 mph in addition to the capability of taking on some off-road terrain, the Grand Cherokee SRT is calling your name. Did we mention this SUV's top speed is 160 mph? Its drive-mode selector allows you to choose just the right combo of all-wheel drive, transmission shifts, paddle shifters, stability control, suspension stiffness and steering resistance to fit your taste. There's even a Track setting. Keeping valets honest is made easy with a Valet Mode that's activated and deactivated with a 4-digit PIN code. Jeep also offers an upgrade to the already capable Brembo brake system.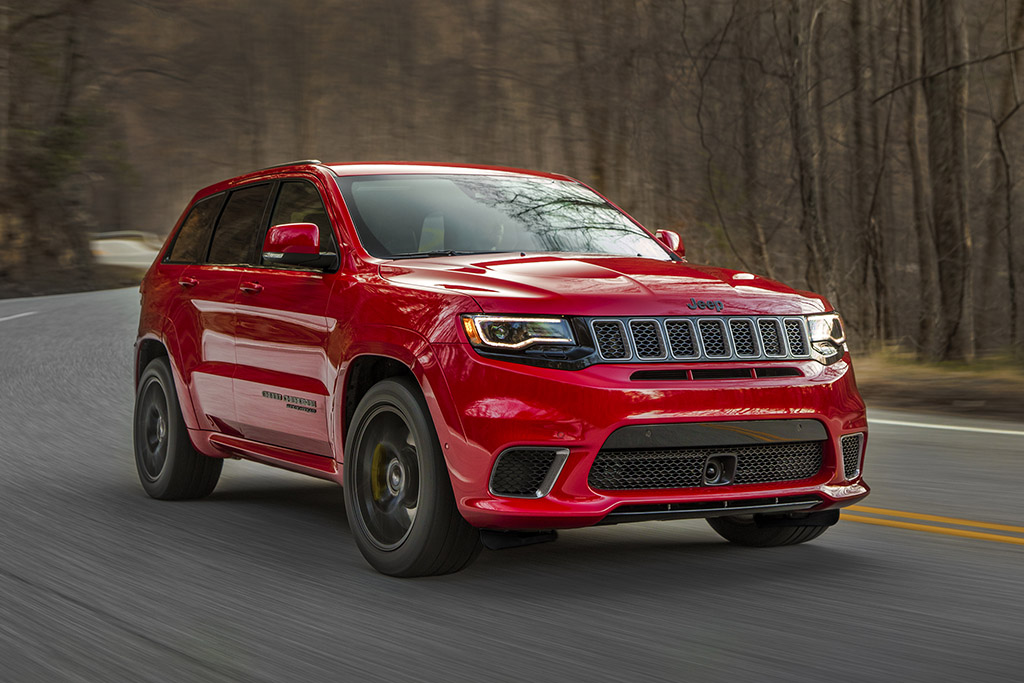 Jeep Grand Cherokee Trackhawk
It may not flaunt SRT on its badge, but Jeep wonks assure us the SRT crowd had a hand in creating the 2018 Grand Cherokee Trackhawk. Think the Charger SRT Hellcat on steroids. Jeep says it's the most powerful SUV ever. With its supercharged 6.2-liter HEMI V8 pumping out 707 hp and 645 lb-ft of torque, it's certainly that -- at least on paper (we haven't had a chance to drive it). It will reach 60 mph in 3.4 seconds on its way to a top speed of 180 mph. The Brembo braking system provides the largest-ever front brakes on a Jeep, dragging this SUV to a stop from 60 mph in 114 ft. As with most of the SRTs on this list, an 8-speed automatic transmission divvies up engine output among all four wheels.