Top Cars
Don't Spend an Arm and a Leg to Go Green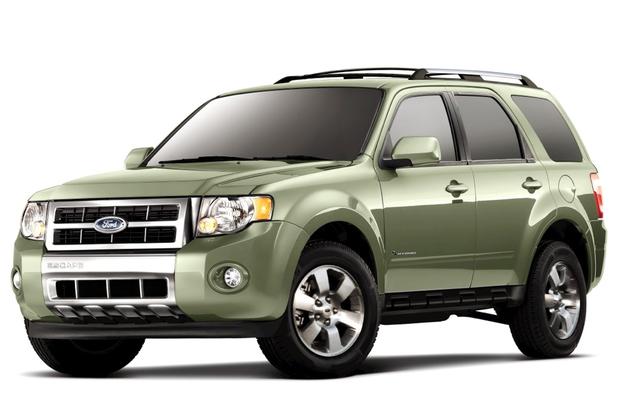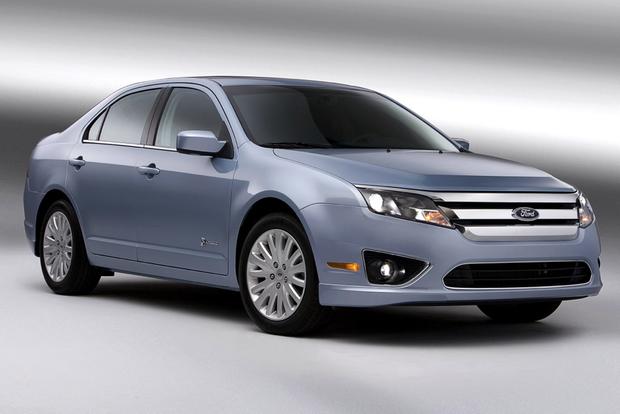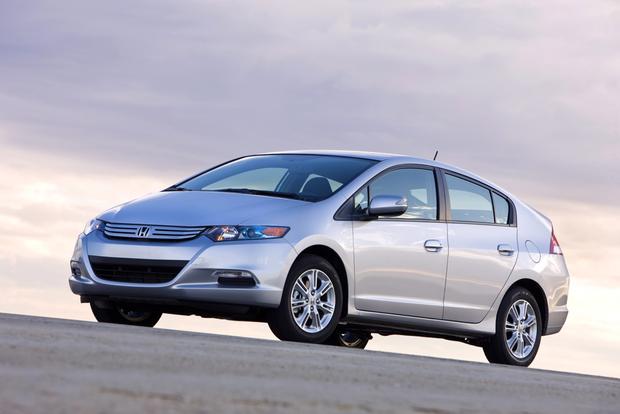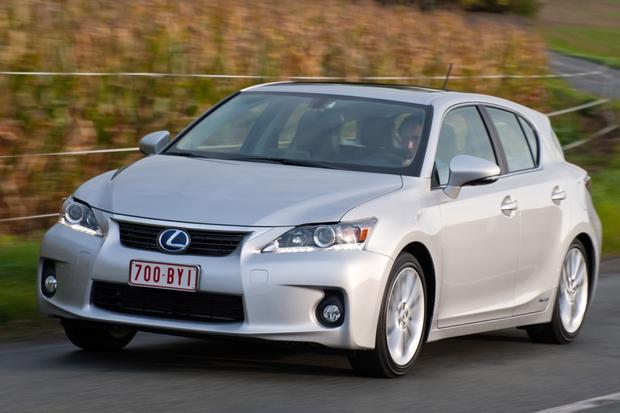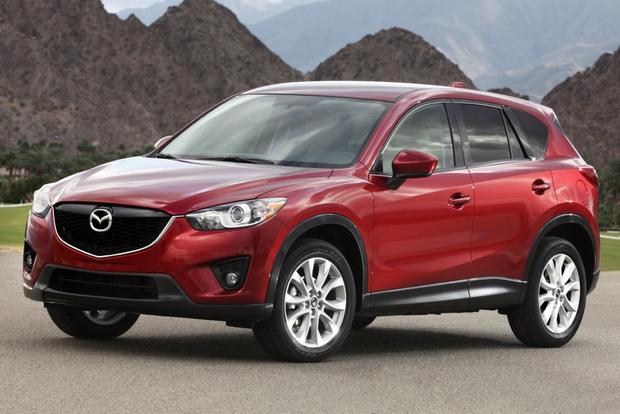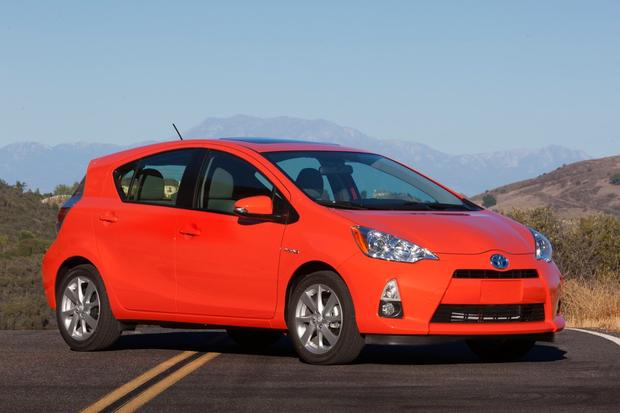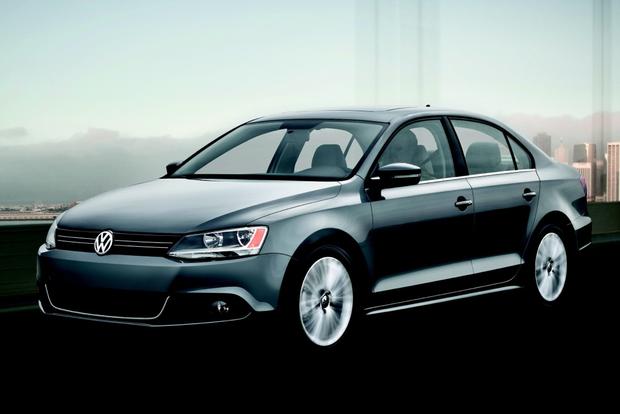 The most environmentally friendly cars usually command a premium over their more traditional counterparts, but that doesn't mean buyers who want to go green on a budget are out of luck.
We have a few good suggestions. Not all of them are new cars, but even the used vehicles we recommend offer fresh designs, miserly engines and the peace of mind that comes with the balance of an original warranty or factory certified pre-owned status.
2010 Ford Escape Hybrid
Car shoppers interested in a highly efficient SUV would be wise to consider a late-model example of Ford's hybrid Escape SUV. With prices in the mid-$20,000 range, the 2010 Escape Hybrid is a good deal; the retail price for a new model can easily top $30,000 with options. There are nearly 30 examples available on AutoTrader.com that have less than 60,000 miles, and most car shoppers will have trouble discerning between a brand-new Escape Hybrid and a lightly used 2010 model. The best part for many buyers is the SUV's fuel economy, which approaches 30 miles per gallon in both city and highway driving.
2010 Ford Fusion Hybrid
The Fusion Hybrid hardly offers any unique styling or in-your-face badging compared with the traditional model, but the mid-size sedan is one of the most practical hybrid vehicles on the market. It's also a great deal now that 2010 models are beginning to lose value, with current prices hovering in the low $20,000 range for a good low-mileage example. The 2013 Fusion Hybrid will offer sleek new styling and a state-of-the-art interior, but it's unlikely that gas mileage will rise significantly over the outgoing version's 41 mpg in the city and 36 mpg on the highway. To most environmentally conscious car shoppers, that means buying a 2010 model will save money up front and keep costs down at the pump.
2010 Honda Insight
Despite arriving in the wake of Toyota's highly popular Prius, the often overlooked Honda Insight offers many of the same attractions for less money. Commonly available for less than $17,000 after just two years of depreciation, a 2010 Insight is the best deal-especially since it's virtually indistinguishable from a brand-new model. The Insight's gas mileage never did equal the Prius's tremendous fuel economy, but its EPA rating of 40 mpg in the city and 43 mpg in highway driving is certainly nothing to scoff at. Best of all, many Insight models available on the used market are upscale EX versions, which include standard cruise control, attractive alloy wheels and an iPod adapter; many used EXs also have the optional navigation system.
Lexus CT200h
The hybrid CT200h's Lexus badging may scare off cost-conscious car shoppers, but it shouldn't; we find the hatchback to be a solid deal considering its hybrid powertrain and upscale appointments. Under the hood, the CT200h offers a 134-horsepower 4-cylinder hybrid engine capable of 42 mpg in combined city and highway driving-a figure that matches some of today's top hybrids. But despite a base price under $30,000 including destination, the CT200h also features the traditional highly rated Lexus customer service and a long list of luxury features, including keyless access with push-button start, 17-inch alloy wheels, Bluetooth and dual-zone automatic climate control. Still not convinced? Don't be afraid to try a used model, with isn't hard to find well equipped in the high-$20,000 range with Lexus's comprehensive certified pre-owned warranty.
Mazda CX-5
Mazda's stylish new CX-5 crossover isn't available with a hybrid drivetrain, but that doesn't stop the SUV from achieving remarkable fuel economy figures at a surprisingly low price. With a starting MSRP of about $21,000 including destination, the newly released model should already be included on the shopping lists of many budget-conscious car buyers. But the CX-5 also offers up to 35 mpg in highway driving with its standard manual transmission, which also makes it an easy pick for car shoppers who are interested in a practical new crossover that helps lower their carbon footprint.
Toyota Prius C
Although Toyota's subcompact Prius C is the least expensive hybrid vehicle available today, it clearly doesn't cut any corners where it matters most: fuel economy. Car shoppers familiar with the traditional Prius will have to get used to the C's smaller interior and less cargo volume, but the Prius C's base price, under $19,000 including destination, is virtually unheard of among new hybrids. And while the hatchback's 99-horsepower 4-cylinder engine could use a healthy power boost, its fuel economy ratings of 53 mpg in the city and 46 mpg in highway driving are more than enough to delight just about any car shopper looking to go green.
2010 Volkswagen Jetta TDI
Buyers interested in Volkswagen's ultra-efficient Jetta TDI know that finding a new one can be challenging. The car has been subject to a combination of high demand and low production supply. But car shoppers willing to go back a few years will have no trouble locating a well-maintained 2010 model for $20,000 or less. The 2010 Jetta offers the automaker's previous body style and doesn't include a trendy hybrid drivetrain, but environmentally conscious car shoppers will love its terrific fuel economy rating of 30 mpg in city driving and more than 40 mpg on the highway. The Jetta TDI is also available as a station wagon for buyers looking to combine the carryall practicality of a crossover with the fuel economy of a hybrid.
What it means to you: Don't think that going green means spending a fortune.