Top Cars
Editors' Picks: Top Summer Road Trip Cars and Songs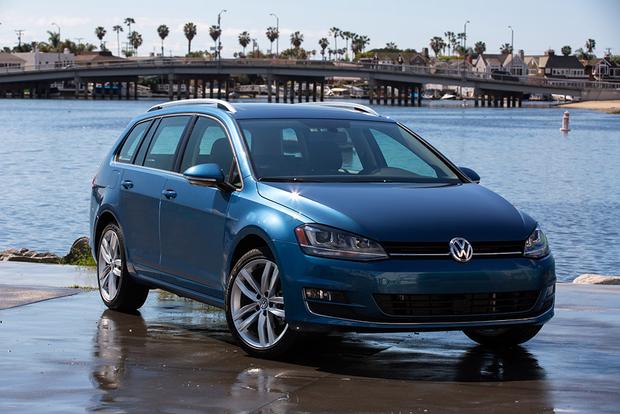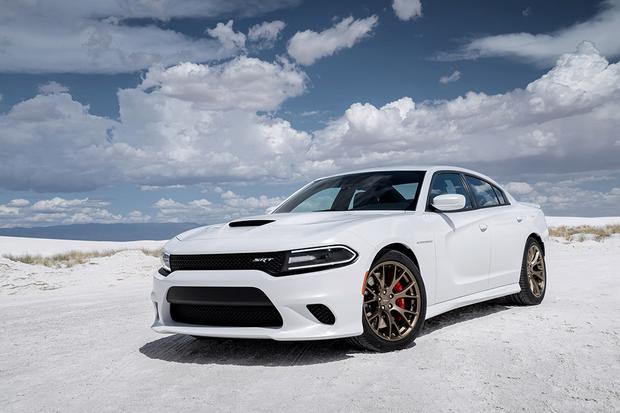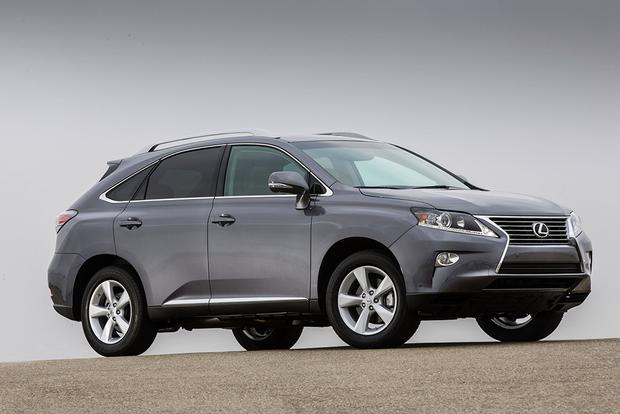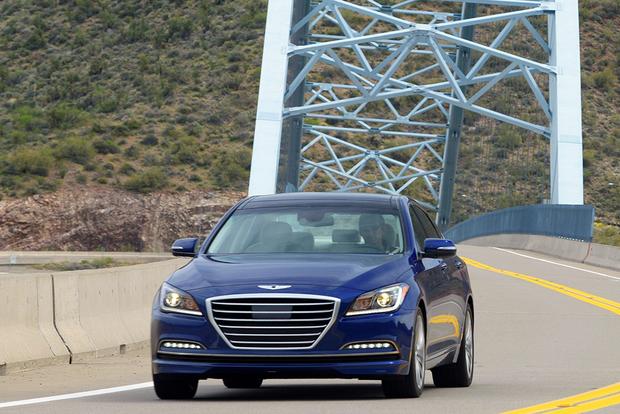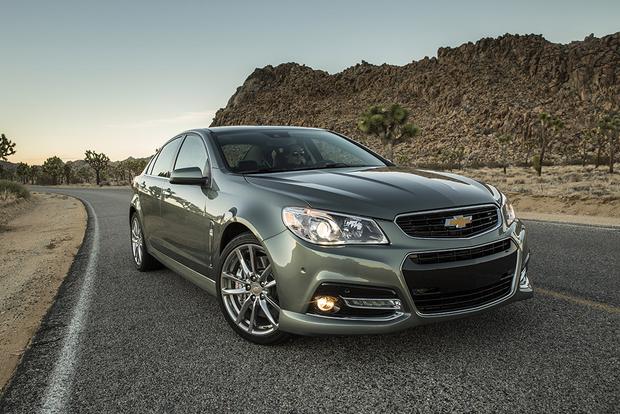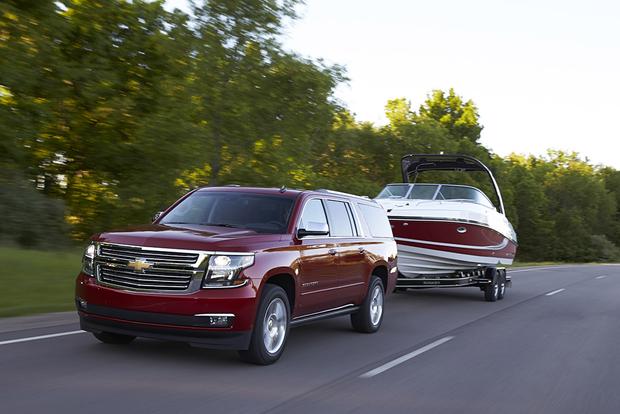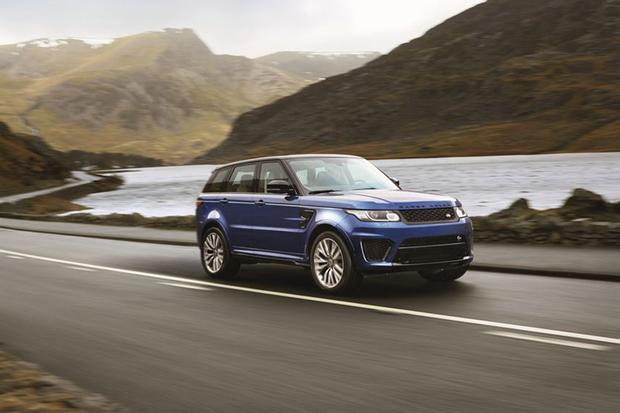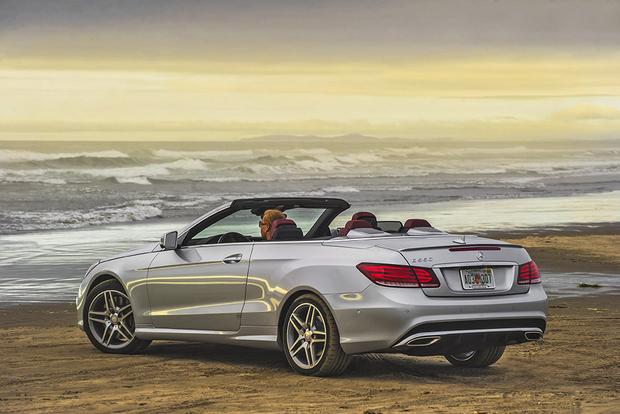 Ben Cheney, Automotive Data Manager
Car: I'd go with the Chevy Suburban LTZ 4x4. My road trip would involve camping and remote places out west, and the Suburban has 4-wheel drive and ample cargo room. Its 8,000-lb towing capacity means I can bring a boat, camper, dirt bikes or pretty much anything I want and also ride in one of the most comfortable cabins of any car or truck -- regardless of price.
Songs: "Homegrown" by Zac Brown Band and "Black Rock" by O.A.R. Why? I don't know -- because I like those songs.
Find a Chevrolet Suburban for sale
Dwight Cunningham, Sr. Automotive Data Specialist
Car: I would pick the Volkswagen Golf SportWagen SEL. It provides the fun-to-drive satisfaction of the Golf but adds more space to bring your stuff to the lake or beach. As a bonus, it gets great gas mileage, has a comfortable interior and offers a panoramic sunroof! I also happen to think these Volkswagen wagons look really cool.
Songs: "Time of Our Lives" by Pitbull & Ne-Yo and "Shut Up and Dance" by Walk the Moon. They are great songs for the summer! You can play them loud and sing to them.
Find a Volkswagen Golf for sale
Doug DeMuro, Contributing Editor
Car: Although I'd normally say a Toyota Land Cruiser, our $75,000 price cap just barely excludes it, so instead I'll nominate the Range Rover Sport for many of the same reasons. No, there isn't any "wind in your hair" rush from having the top down, but the Range Rover Sport can do just about anything -- from tackling trails in Moab to cruising on the beaches of Nantucket -- and it will feel right at home anywhere, including a country club or a serious mountain trail.
Songs: "23" by Jimmy Eat World. Jimmy Eat World songs are perfect for every occasion: dance parties, bowling alleys, car stereos, weddings, funerals, hospital delivery rooms, drive-throughs, job interviews, playing in the background at a CVS as you compare shampoos, etc. It just so happens that "23" is the best one for cruising in the car. "Longest Night" by Howie Day. This song simultaneously makes you want to keep driving, sing along and look around at all the amazing sights you're passing. It's the greatest song for any road trip, whether you're going to Yosemite or an office supply store in the suburbs.
Find a Land Rover Range Rover Sport for sale
Tommy Flanagan, Automotive Data Specialist
Car: My ideal car for a long drive would be the 2015 Chevrolet SS. It's a great full-size, rear-wheel-drive performance car with a V8. The SS perfectly blends the mean muscle look of the past with the comfort and technology of today. The SS is roomy enough for four adults to ride comfortably.
Songs: "Take a Picture" by Filter and "Walk This Way" by Aerosmith. Why? They're just great cruising songs.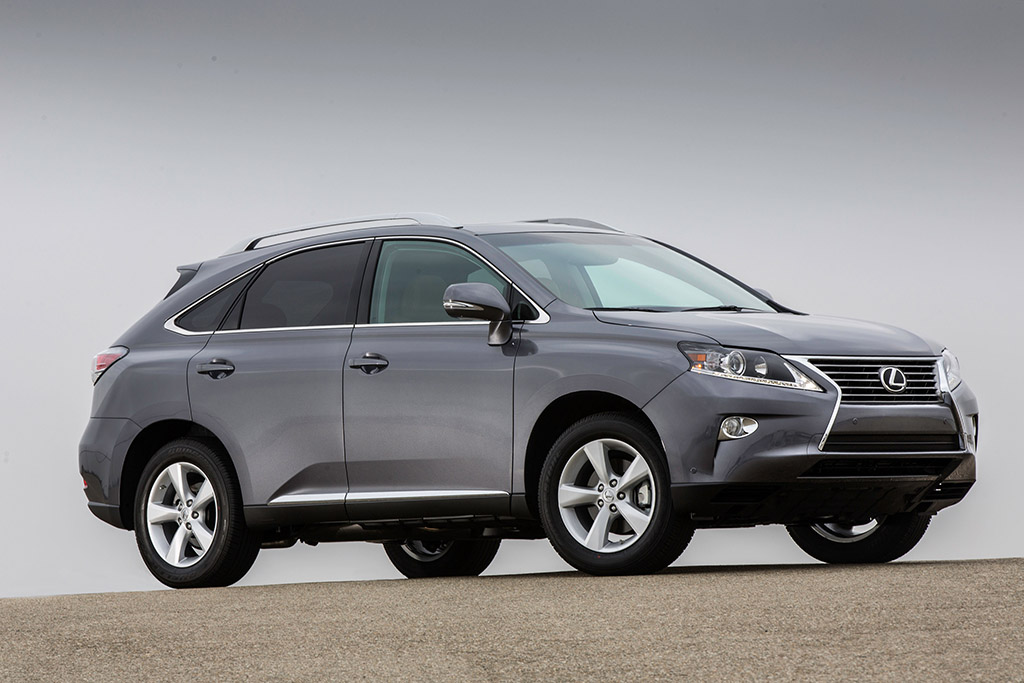 Whitney Homans, Sr. Content Strategist
Car: I'm picking the Lexus RX 450h because it combines comfort, luxury and fuel efficiency. Combined mpg for the RX 450h is 30 mpg, which isn't bad for a 295-hp luxury SUV, and it means I can go at least 500 miles before having to stop for gas.
Songs: "Bad Blood" by Taylor Swift (featuring Kendrick Lamar), because it's been my anthem for the last two months and that bridge is icy perfection, and "House Party" by Sam Hunt, because a) have you seen Sam Hunt? and b) I dare you not to dance when it comes on.
Brian Moody, Site Editor
Car: I'd choose the 2015 Hyundai Genesis V6 sedan. The great thing about the Genesis is that it's really big and comfortable, but you don't need the V8 for the car to feel powerful. The 3.8-liter V6 is more than powerful enough, and it gets 29 mpg hwy. I'd make sure to get my Genesis with the 900-watt surround-sound audio system so my sweet tunes sound that much sweeter. With added features such as adaptive cruise control, the road trip miles will fly by virtually unnoticed.
Songs: "My Name Is Jonas" by Weezer. This is the best alternative rock song of the '90s, one of the best first albums/first tracks ever and the perfect song to kick off hours on the road. "I'm for You" by TobyMac. As soon as I hear the opening guitar chords and the drum hit, I just want to go. Inspirational words and a supercatchy chorus mean hours of fatigue-free listening.
Find a Hyundai Genesis for sale
Rob Nestora, Content Producer
Car: My road trip car would be a Dodge Charger SRT Hellcat. It has ample room and storage space as a full-size sedan while also being fast enough for quick getaways in fly-over states -- because some of those places can get weird fast. Plus, the Charger Hellcat and its 707 horsepower is perfect for skipping past some of the less scenic areas along the way. Also, it's an awesome car -- and when you have a $75,000 budget, who's really worrying about fuel economy? Thankfully, you won't even need to top that budget, as the Charger Hellcat starts at about $64,000, which isn't bad for a sedan that will run a quarter-mile in 11 seconds.
Songs: "Till It's Gone" by Yelawolf and "Close Your Eyes" by Run the Jewels (featuring Zack de la Rocha). Both are awesome tracks and highly appropriate for a road trip in a Charger Hellcat.
Tara Trompeter, Managing Editor
Car: Right now, I'm dreaming about taking a drive down the California coastline in a 2015 Mercedes-Benz E-Class Cabriolet. You get top-down enjoyment and 29 miles per gallon on the highway, along with all the luxury amenities Mercedes-Benz is known for -- including AIRCAP, an automatic wind deflector, and AIRSCARF, a neck-level heating system for those slightly cooler nights.
Songs: "Everlong" by Foo Fighters. This song just says "open road" to me. You want to hit the gas and not look back when you hear the opening chords. "Sugar" by Maroon 5. This song puts you in an immediate good mood. You can't help but want to shimmy your shoulders and sing it at the top of your lungs when it comes on.