Top Cars
Father's Day Wishlist: 5 Dream Cars Under $80,000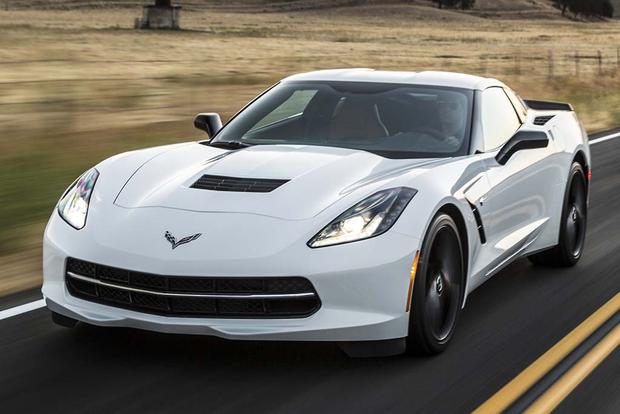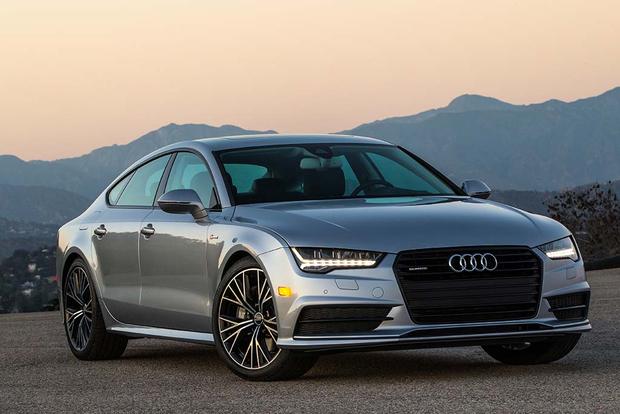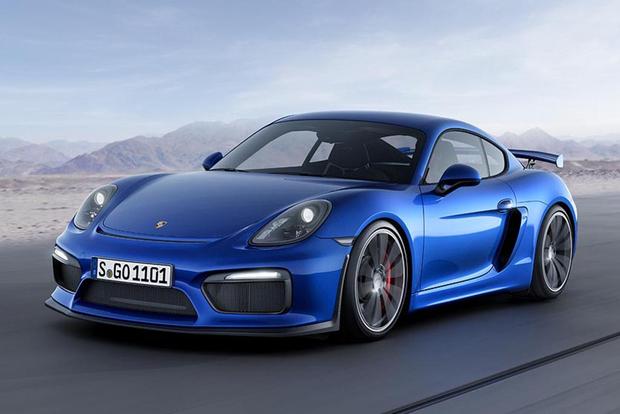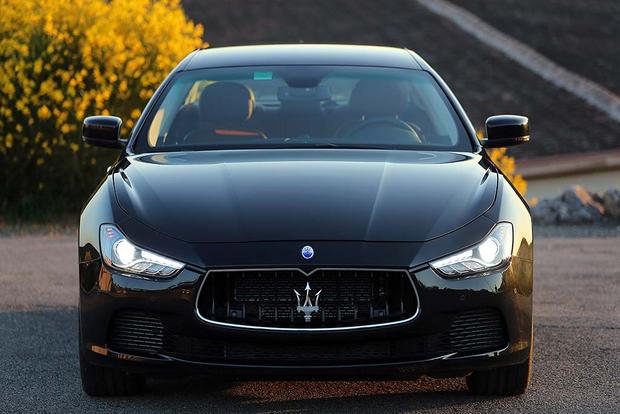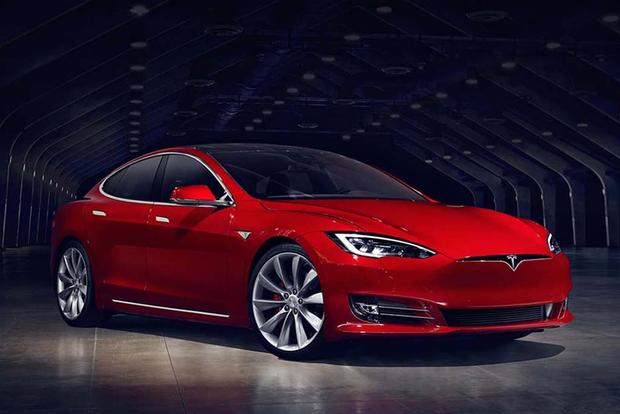 There are a lot of great gift ideas for Father's Day: polka-dotted socks, a personalized necktie or the classic "Best Dad in the Universe" coffee mug. But maybe this year you should get Pop something he actually wants -- a Bugatti or a Rolls-Royce, for instance.
OK, that might be a little unrealistic, but if you do have some extra cash laying around, here are five delightful dream cars under $80,000 that will put you on Dad's good side for the rest of the year, if not for the rest of your life.
2016 Tesla Model S
The Tesla Model S is the future of luxury performance cars. This spectacular all-electric sedan touts a decisively head-turning design, with sleek lines familiar to aspirational marks such as Aston Martin and Jaguar. With a rating of 380 horsepower and 325 lb-ft of torque, the Model S launches from 0 to 60 miles per hour in under 6 seconds, and it does so with a whisper thanks to its advanced, water-cooled electric motor mated to a single-speed, direct-drive transmission.
And with a range of over 200 miles, there's little anxiety about running out of juice on highways. In addition to power and performance, this dream machine offers an expertly crafted cabin that's equal parts plush and tech-savvy -- but the best part might be that Dad never has to go to a gas station again! The Tesla Model S starts at $70,000.
2016 Chevrolet Corvette Stingray
Starting at just $55,400, the Corvette Stingray is no doubt one of the greatest performance-car values the world has ever seen. Under the hood lies a beastly 6.2-liter V8 producing 455 hp and 460 lb-ft of torque. With its tremendous output and track-ready responsiveness, this iconic 2-door, rear-drive rocket is exceptional at virtually every aspect of high-performance driving: acceleration, top speed, handling, braking, you name it.
On top of that, the Corvette is a pleasure to pilot in normal, everyday cruising, unlike many of its sports-car competitors that are way too harsh for highways and byways. Within, the driver's cockpit is well assembled with high-quality materials and excellent fit and finish. There's a lot of tech here, too. We love the Stingray for many reasons, and so will Dad on Father's Day.
Find a Chevrolet Corvette for sale
2016 Audi A7
There are few 4-doors as gorgeous as the Audi A7. Artfully penned from front to back, the A7 touts a unique luxury-sedan design, incorporating a very practical hatchback trunk that opens to a versatile cargo area perfect for Dad's golf clubs. The opulent cabin is loaded with creature comforts and tech features such as a mobile Wi-Fi hot spot. The A7 is propelled by a choice of two powerful engines: a 333-hp supercharged 3.0-liter V6 or a 240-hp 3.0-liter diesel V6 that churns out an axle-twisting 428 lb-ft of torque.
Both engines mate to a fast-shifting 8-speed transmission. Audi's patented quattro all-wheel drive elevates the performance equation with exceptional handling prowess. The very desirable A7 delivers plenty of thrills and has a starting price of $68,800.
2016 Porsche Cayman
No other brand is more synonymous with performance than Porsche, and the Cayman lives up to this reputation. This premium sports car is powered by a number of spirited engine choices: a 2.7-liter 6-cylinder rated at 275 hp, a 3.4-liter flat 6-cylinder making 340 hp or a 3.8-liter flat 6-cylinder producing 385 hp. That last engine, however, belongs to the Cayman GT4, which pushes past our $80,000 threshold.
With its unmistakable Porsche styling, the Cayman is very much at home on the track or on twisty roads, where it can show off its superb handling skills and natural agility. The interior of the Cayman is upscale and attractive, featuring well-upholstered seats and a thickset sport steering wheel to be confidently gripped by Dad as he carves up canyon roads on the weekends. Plus, the Cayman is a great sports-car bargain with a base price of $52,600.
Find a Porsche Cayman for sale
2016 Maserati Ghibli
What dad wouldn't want to own a Maserati? Even if it's one with a strange-sounding name like Ghibli. This exotic Italian sports car from one of the most sought-after auto brands in the world brings a potent combination of performance, style, status symbol and affordability, making it a highly desirable offering on the dream-car landscape.
Power comes from two versions of the same 3.0-liter turbocharged V6, delivering 0-to-60 sprints in under 5 seconds and a sweet-sounding exhaust note as accompaniment. Furthermore, the Ghibli is agile and athletic, with plenty of grip to handle fast switchback roads and tight corners. Along with its performance credentials, it delivers a luxury-caliber ride in highway cruising, all for a starting price of $70,600. Oh, and did we mention it's a Maserati?