Top Cars
Fit for Royalty: Top Five Luxury Cars for New Parents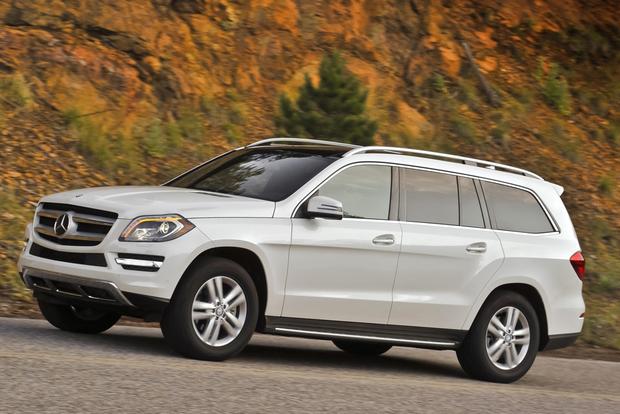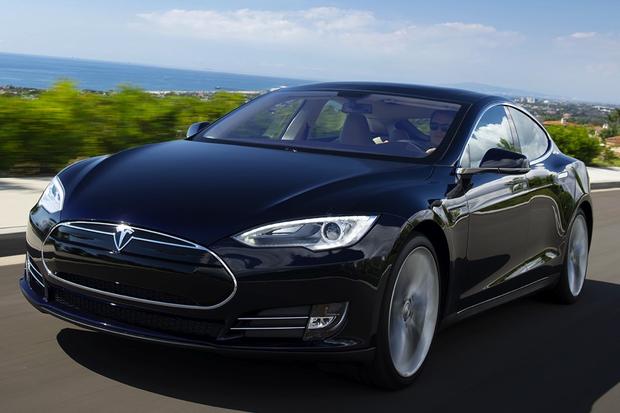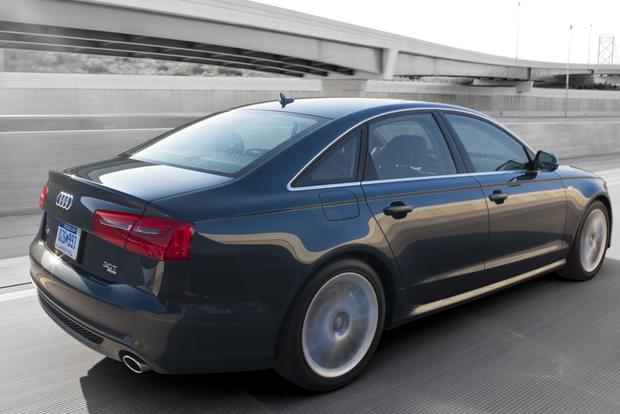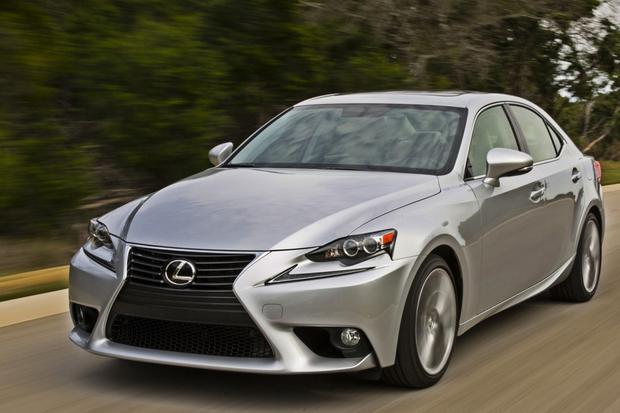 It's a boy! That's the big news from proud parents Prince William and the Duchess of Cambridge, Kate Middleton. Sure, the royal couple will have plenty of help to care for their infant son, but life will be different, too. New parents, royal or not, must make accommodations for life with babies. Often, choosing a new car that's safe and practical for families is on the to-do list, right alongside assembling the crib.
Our top-five luxury cars for new parents are fit for royalty, but affordable enough for more common folks, too. All but one is available on both sides of the pond; the only exception arrives in the U.K. early next year.
2013 Range Rover Evoque
If William and Kate were of a more modest background, the couple might choose the Range Rover Evoque to shuttle their newborn son around town and country. It's stylish and well-equipped, and it's British, too. A compact SUV, the Evoque is small and nimble enough for city life, but the 5-door version is still practical enough for a small family. With a 4-cylinder turbocharged engine and 6-speed automatic transmission, the Evoque is the most fuel-efficient Range Rover at 20 miles per gallon city/28 mpg hwy. All-wheel drive is standard, contributing to better traction in wet or snowy weather. The base Evoque Pure starts at $41,995.
Find a Range Rover Evoque for sale
2013 Mercedes-Benz GL350
Larger families will find luxury in the Mercedes GL350 BlueTEC, a 3-row SUV with a starting price of $62,400. The all-wheel-drive, diesel-powered GL350 is efficient for its size, with Environmental Protection Agency-estimated fuel economy of 18 mpg city/24 mpg hwy. A long list of standard safety features includes a collision warning system and front, rear-side and curtain airbags. Standard luxury features include leather seats, a moonroof, dual-zone climate control and a power lift gate. Kid-friendly stand-alone options such as rear entertainment and rear sunshades are also available.
Find a Mercedes-Benz GL350 BlueTEC for sale
2013 Tesla Model S
William and Kate won't be able to buy a Tesla Model S in the U.K. until next year, but U.S. buyers with green sensibilities are already taking delivery of the luxurious electric vehicle that outclasses other plug-ins. First, the Model S is bigger than most EVs, with generous space for five passengers and optional rear-facing child seats that bring capacity up to seven. It boasts a considerably longer range than other electric-only vehicles, too. The base model can travel about 208 miles before recharging. With an optional 85-kWh battery pack, range jumps to 265 miles while the price increases by $10,000. The Model S starts at $71,070 before a $7,500 federal tax credit for U.S. buyers.
2013 Audi A6
The Audi A6 is a more conventional sedan choice for families, and with a starting price of $42,200, it's more affordable, too. Yet the A6 is luxuriously equipped, with standard 3-zone automatic climate control, leather seats and wood trim. The base A6 gets a 2.0-liter turbocharged 4-cylinder engine and front-wheel drive. It delivers 25 mpg city/33 mpg hwy. Get the A6 with a 310-horsepower supercharged V6 and all-wheel drive, and the price rises to $50,400. Parents will appreciate standard safety equipment such as 10 airbags. High-tech optional goodies such as adaptive cruise, automatic braking and even night vision are available as well. Reinforcing its safety credentials, the A6 is an Insurance Institute for Highway Safety Top Safety Pick.
2014 Lexus IS
Our final choice for top luxury cars for new parents is the 2014 Lexus IS. This small-but-sporty sedan, ideal for families of three that aren't quite ready to give up on having fun, is available with a choice of 4-cylinder or V6 engines. The IS 250 starts at $35,950, while the more powerful IS 350 is priced at $39,465. Both are available with all-wheel drive. LED running lights, dual-zone automatic climate control, and subscription-free real-time traffic and weather information are all standard, as are 10 airbags to protect occupants. Fuel economy tops out at 30 mpg on the highway for the rear-drive IS 250.
Royalty or not, new parents will pamper their babies. With one of these luxury car choices, they can pamper themselves, too.
What it means to you: Shoppers looking for a luxury vehicle that's suitable for families should consider one of these five vehicles. Each fits different needs and budgets, but all provide posh motoring experiences for parents and children alike.