Top Cars
If "Star Wars" Characters Had Cars, What Would They Drive?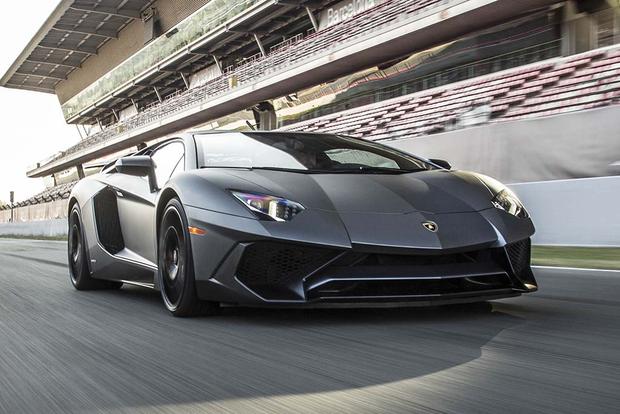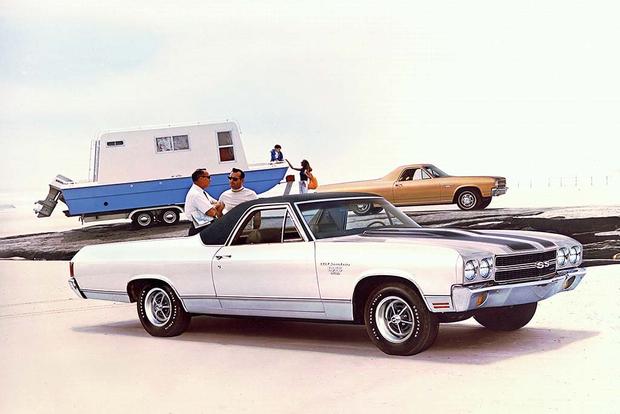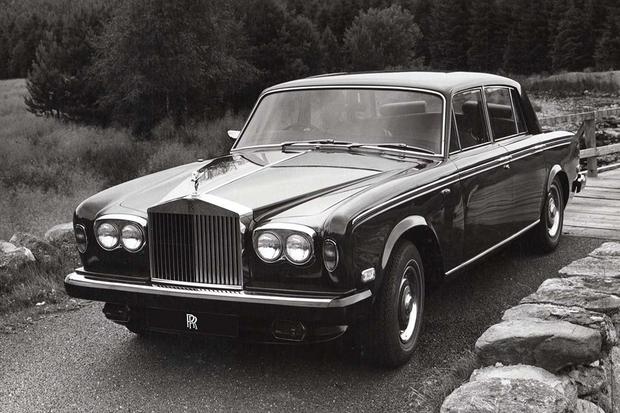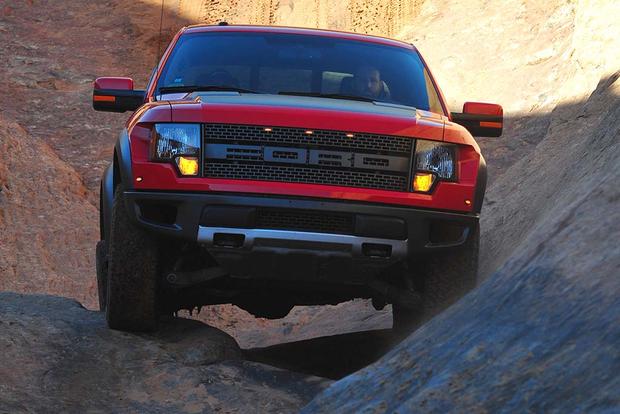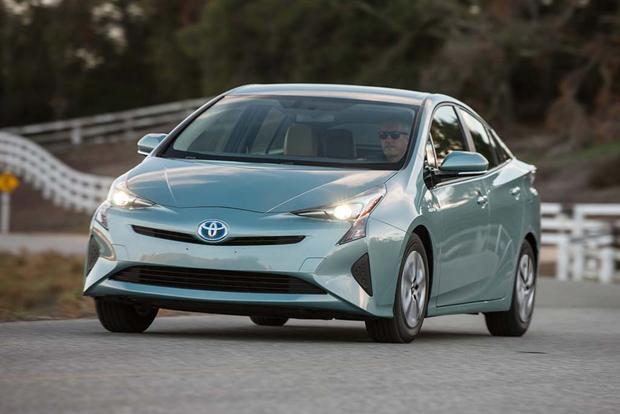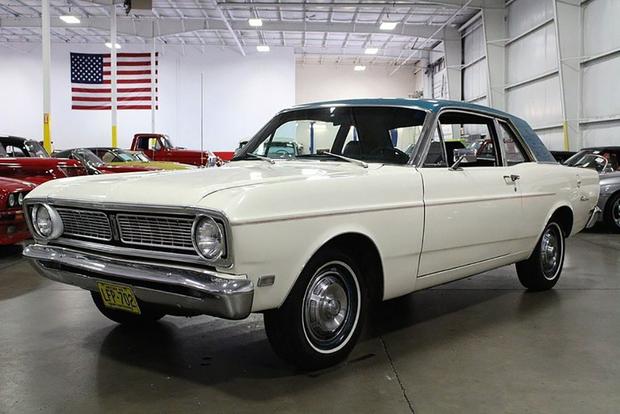 With just days to go before the hotly anticipated "Star Wars" sequel hits theaters, the Force is definitely with scores and scores of fans. The countdown to the new flick, "The Force Awakens," started pretty much the second it was announced.
In addition to the seemingly unending heaps upon heaps of merchandise -- from action figures to lunch boxes to distressed T-shirts to Lego sets galore -- what gets us giddy is imagining how the characters would get around if they lived down the street. Would Luke tool around in a Trans Am? Could Chewie do some damage in a GMC Sierra?
Imagination is what catapulted the "Star Wars" universe to a global phenomenon, so let's imagine a world in which otherworldly folks are just like us. Sort of.
Han Solo
1969 Ford Falcon
"Just blast everything and fly a fast ship." -- Han Solo
The renegade pilot has a need for speed, and his customized spaceship, the Millennium Falcon, is his prized possession. But if Han just needed to cruise around, a 1969 Ford Falcon just might fit the bill. The seriously old-school muscle car has Solo written all over it -- sporty and aggressive with a weighty appearance. This was a huge contrast to the more rounded muscle cars of the time, but, like Solo, it packed a punch. Obviously, Solo's Ford would have the 302 cu in. Windsor V8 for maximum thrust. And although, by 1969, Ford's great love was the Mustang, the Falcon pushed on for a couple more years. You have to admire its grit -- something Solo has in spades.
Luke Skywalker
1970-72 Chevrolet El Camino SS454
"I warn you not to underestimate my power." -- Luke Skywalker
From farm boy to Jedi fighter, Luke is all about transformation. When he was zipping around the planet Tatooine in the first iteration of the franchise, "A New Hope," his landspeeder got him where he needed to go. Rounded yet rectangular, it was perfect for zooming around the planet's deserts during the Galactic Civil War. If Luke lived on earth, a 1970-72 Chevrolet El Camino may be his perfect ride. The carlike pickup, whose name means "the path" in Spanish, would give the Jedi junior potent force on the road -- thanks to its powerful 454 cu in. V8 available in the 71 model -- with horsepower ratings at 365 and 425.
A muscle car/truck could get Luke from A to B with speed and with heft -- plus he could give a few droids a lift.
Darth Vader
2012 Lamborghini Aventador
"Don't underestimate the Force." -- Darth Vader
The once heroic Jedi knight was lured to the Dark Side, and though he spearheaded the eradication of the Jedi Order, there was still a sliver of good in him. His method of movement? The powerful, winged TIE fighter in "A New Hope." It housed both missiles and Darth's vengeance in a sturdy winged package.
If Darth roamed the mean city streets, he'd need a Lamborghini Aventador. The sleek, gorgeous Italian-built hypercar — named after a 1,118-lb Spanish fighting bull -- features a staggering 691 hp, 6.5-liter V-12 engine, and boasts bold, scissor doors -- perfect for a sweeping Sith Lord to exit in a giant, ebony flourish.
Princess/General Leia
1977 Rolls-Royce Silver Shadow II
"Somebody has to save our skins." -- Princess Leia
The steely, no-holds barred Princess of Alderaan is both a brave, brash warrior and a champion of the Rebel Alliance. Despite her unexpectedly ace skills as a soldier, Leia is also dignified and tough-talking, perfectly suited to slip into the driver's seat of a 1977 Rolls-Royce Silver Shadow.
The Shadow was smaller, lighter, speedier and handled better than previous Rolls-Royce models. With its 189 hp, V8 engine and spectacular style -- leather interior, and sumptuous walnut dash and trims -- it would get Leia where she needed to go with power and style.
Fans love Leia's quick-witted battle skills. And while we remember the iconic, high-speed pursuit in "Revenge of the Jedi," where Leia and Luke jump onto a speeder bike -- dodging scout troopers as they zip through the woods on the planet Endor, it seems, perhaps, that Leia is a biker chick at heart and may feel most at home on the back of a Harley. But we can't resist the lovely lines of the Rolls-Royce. A princess can never go wrong with a classic.
Rey
2013 Ford F-150 SVT Raptor Pickup
"There are stories about what happened." — Rey
Not a ton is known about Rey, an orphan left on the junkyard planet Jakku to fend for herself -- scavenging and selling space junk to survive. Like Luke and Leia, a speeder bike is her bud, and she flies across the desert on a junked-out one -- a bike that looks like a cross between a jump drive and Luke's landspeeder from the first movie.
So given her plight, a desert-conquering Ford Raptor Pickup would have enough heft to get the gal -- and her gear -- around town and beyond. Ford's F-Series trucks debuted in 1948, and grew into what is the best-selling vehicle on the road year after year. We're guessing this abundance means Rey could have scavenged one together from leftovers -- perfect for hauling stuff on Jakku, or just helping a buddy get that new couch across town.
Yoda
2016 Toyota Prius
"Always in motion is the future." -- Yoda
Diminutive, wise and powerful, Yoda was the most revered Jedi in the galaxy. He was also a good-natured soul and the most divinely quotable character ever. Pensive, thoughtful and tiny (roughly 66 centimeters tall), Jedi Master Yoda would feel right at home in a vehicle that's compact and innovative -- something like a Toyota Prius.
The celebrated hybrid -- among the cleanest vehicles sold in the United States -- is revered for tons of reasons, including fuel efficiency, a roomy inside, lots of cargo space under its hatchback, its striking new look, as well as ample safety equipment. It's aerodynamic design and enviro-friendly features are a slam dunk, and we're pretty sure Yoda would find all sorts of greatness in the first mass-produced hybrid car.
After all, good things come in little green packages.