Top Cars
Luxury Cars for Less: Roll in Style With These 5 Used Luxury Rides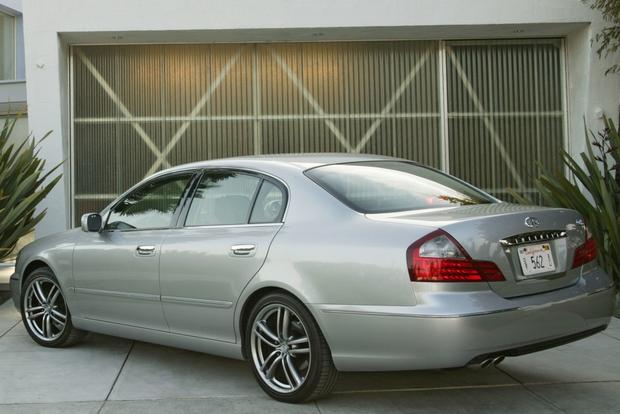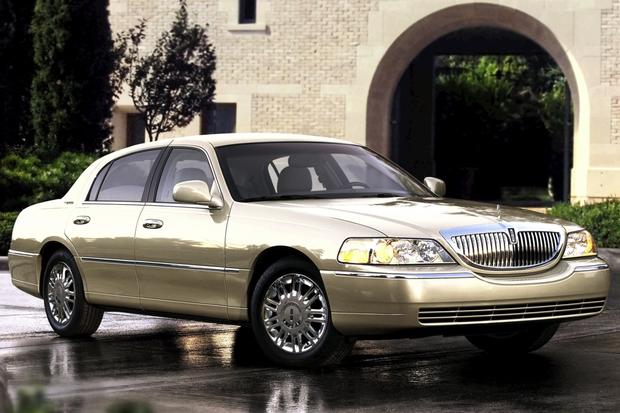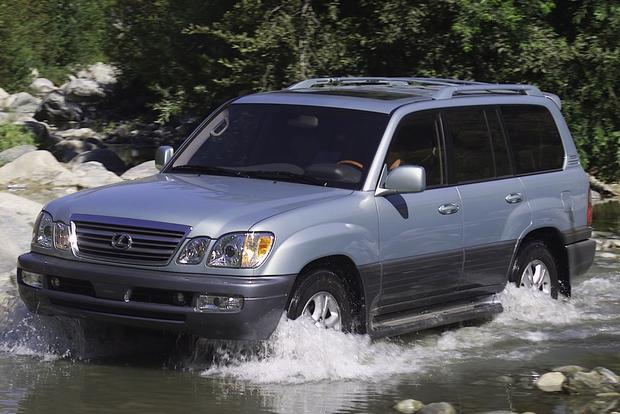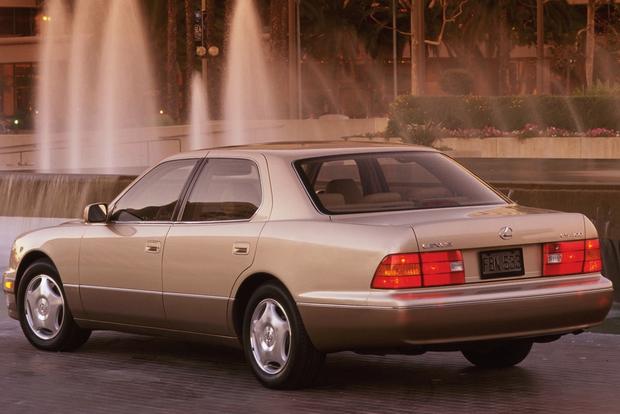 With all the emphasis on the latest and greatest, it's easy to forget that cars have been really good for a long time now. OK, maybe not all cars; we wouldn't wish a Chevy Cavalier or a Kia Sephia on our worst enemy. But let's focus on buying luxury cars for less, because we know they were designed to be the best. Fact is, a lot of them are still great cars by today's standards -- and the magic of depreciation means you can pick up a pre-owned example for an unbelievably low price.
A word of caution, however: Special cars require special parts, so you've got to bite the bullet when it's time for repairs. Do not buy one of these cars if you can't afford a major repair bill now and then. You'll be fine as long as you stay on top of the maintenance. If you let things slide because you're trying to pinch pennies, however, we guarantee it'll come back to haunt you.
Still interested? Good, because we want as many people as possible to experience the joys of owning a top-of-the-line luxury car for a fraction of its original price. Without further ado, here are our Top 5 Luxury Cars for Less. When you're done, check out the AutoTrader.com classifieds and see how low you can go for a well-maintained specimen.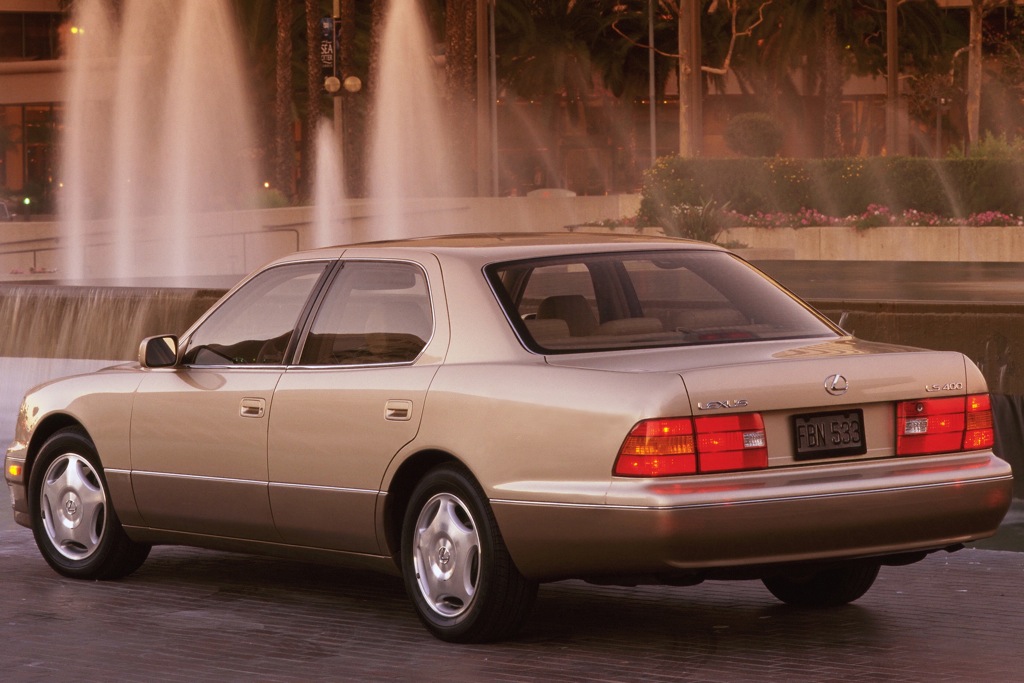 Lexus LS400 (1998-2000)

These days, the Lexus LS is viewed as an also-ran in the executive sedan sweepstakes, albeit a very respectable one. But back in the 1990s, the LS was trying to be the best sedan in the world, and this quest reached its zenith with the 1998-2000 LS400. The silky-smooth 4.0-liter V8 got a power bump to 290 horsepower for 1998, and the old 4-speed transmission was swapped out for a modern 5-speed unit. The styling was updated, as well. Of course, the famous buttery-smooth ride quality remained the same. A new LS arrived for 2001, so 2000 was the last year of this classic body style. Suggestion: Try to find one without the cheesy first-generation navigation system -- and ideally with the optional Nakamichi audio system.
Mercedes-Benz E-Class (1992-1995)

The E-Class is Mercedes' legendary midsize luxury car, and this particular vintage -- code name W124 -- has a nearly peerless reputation for no-nonsense quality and reliability. Although the W124 actually debuted back in the '80s, we're starting the script in 1992 because that was the first year of the 400E (later E420), which is powered by a lovely hand-built 275-hp V8. Those are hard to find, however, so we also should talk about the 6-cylinder E-Class, which features either a 3.0-liter inline 6-cylinder (300E) or a 3.2-liter inline 6-cylinder (320E/E320), both of which are more or less indestructible. It's incredible how cheap these luxury cars for less are now, and you can locate plenty of well-cared-for examples on AutoTrader.com -- particularly if you search in warmer climates.
Photo provided by flickr user Varin
Find a Mercedes-Benz E-Class for sale
Infiniti Q45 (2002-2006)

Remember the "Gatling Gun headlights" on this full-size luxury barge? We certainly do, and we also recall the prodigious thrust from its 340-hp V8. This car was Infiniti's final attempt to go toe-to-toe with German executive sedans. Although sales didn't show it, it really did one heck of a job. The Q45 was swift, silent and light on its feet, with every imaginable luxury inside -- even adaptive cruise control! Plus consumer reviews suggest the Q45's 4.5-liter V8 is a reliable motor, and you'll generally pay less to maintain a Q45 than a comparable German car. Find a pampered, garage-kept Q and enjoy.
Lincoln Town Car (1998-2011)

OK, so the Town Car isn't as sexy as the others on this list, but it might have them all beat when it comes to sheer workhorse-like dependability. We have it on good authority from livery drivers that the final-generation Town Car was good for 250,000 to 300,000 miles on its original engine and transmission, and because these are fundamentally uncomplicated cars, there simply isn't much else that could go wrong. Although the Town Car's ancient 4.6-liter V8 makes less horsepower than your average family-sedan V6 these days, it's got boatloads of low-rpm torque, and that's part of what makes driving this car special. Throw in that you can find pristine low-mileage Town Cars for well less than a brand-new Nissan Versa economy sedan and you've got a no-brainer member of the luxury cars.
Lexus LX (1996-2007)
We're covering two distinct generations of this tough Lexus SUV, which is based on the iconic safari-bred Toyota Land Cruiser. The first, offered from 1996-1997, utilized a 4.5-liter inline 6-cylinder that offered exceptional reliability in return for a dismal 12 miles per gallon or so, while the second swapped in a modern 4.7-liter V8 that still satisfies today. Of course, the later generation also offers a thoroughly updated interior that makes the earlier one seem rather quaint in comparison. Still, we recommend both because they don't break, they hold their value amazingly well and, let's be honest, they still look great. If you want a classy luxury SUV that won't break the bank now or in the future, this Lexus is where it's at.