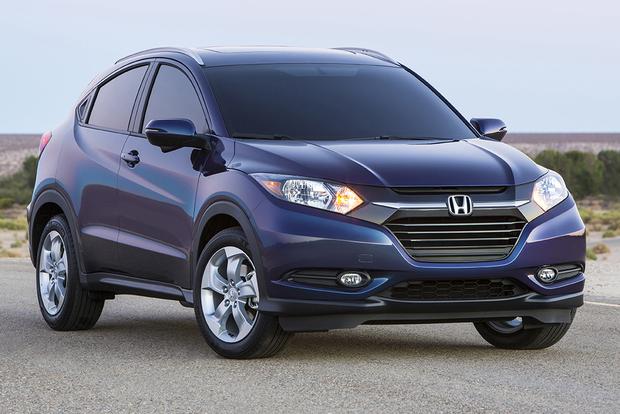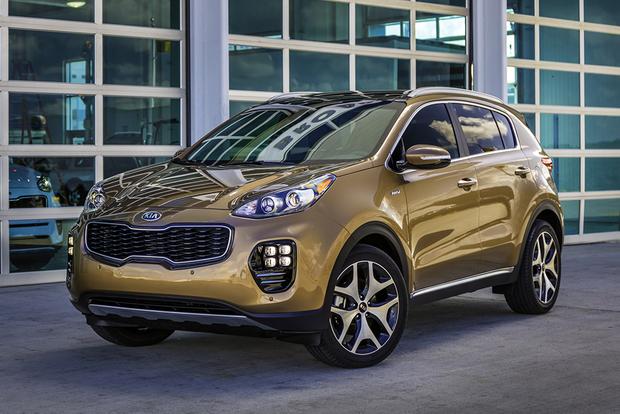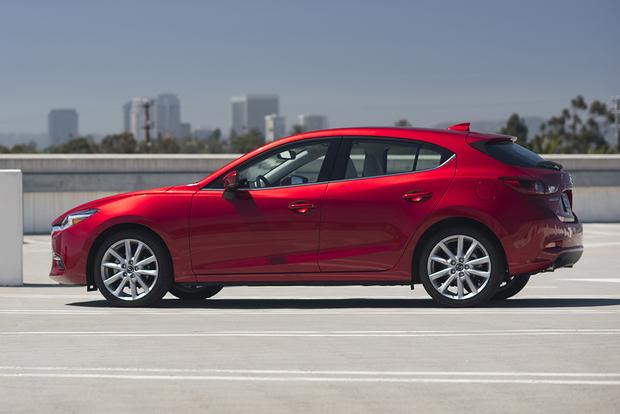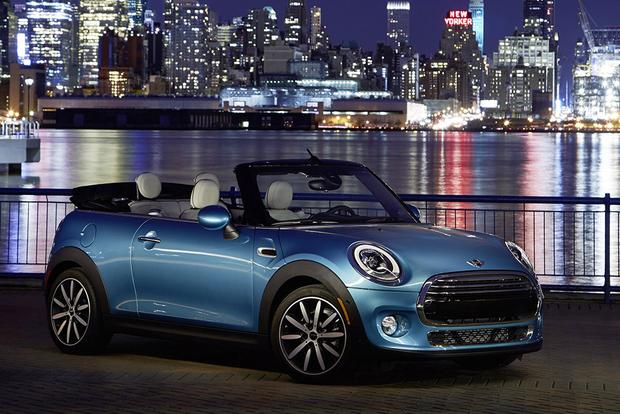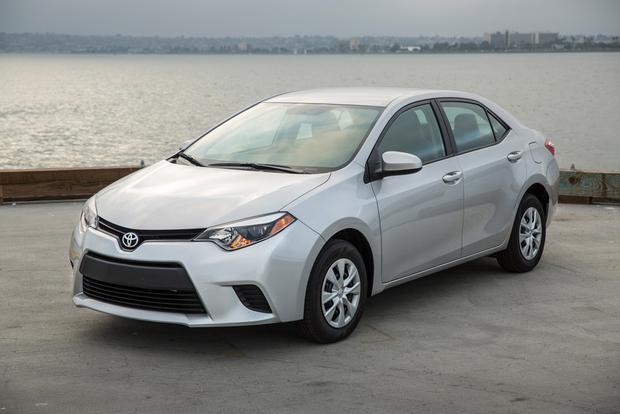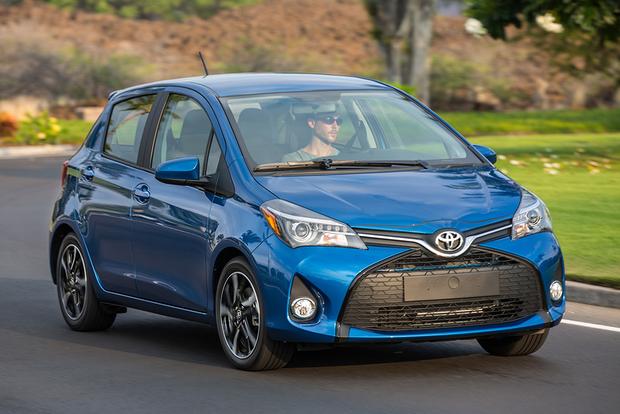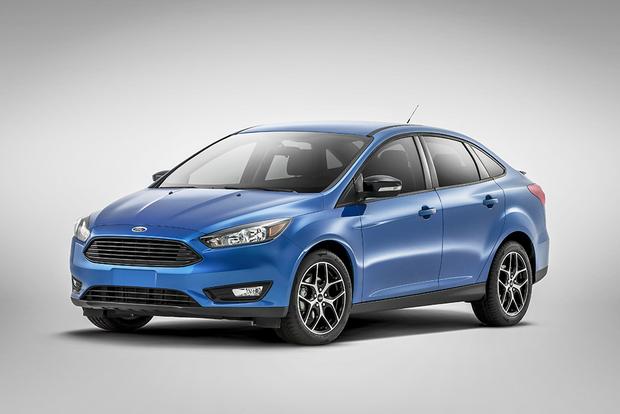 It seems like just yesterday your kiddo was zooming around preschool on a ride-along toy. Now, Junior is checking out good cars for cruising into his college years. He may have aced his senior exam in personal finance, but you're stumped by the numbers -- fuel economy versus safety, the latest tech versus lots of cargo space. What's a new empty-nester parent to do? Here's your crash course in great cars for college students.
2016 Ford Focus
Kids craving more tech? You may want to steer them over to a Ford Focus sedan. It's engaging but not too fancy and has a sharp interior. Best of all, it's loaded with the latest cutting-edge tech -- namely, the SYNC 3 touchscreen interface. This revamped system uses the voice-activated SYNC technology to keep things hands-free so your kiddo's eyes stay on the road. Oh, and the park-assist function makes getting in and out of tight spots on campus a breeze. The sedan starts at about $18,000.
2016 Honda HR-V
No list of good cars would be complete without a tried-and-true Honda. The automaker debuted the HR-V as an affordable option for those clambering for a crossover SUV but reluctant to shell out a lot of cash. It's got plenty of room for school stuff, thanks to what Honda calls a Magic Seat -- a configurable rear seat that can fold down nearly flat and flush with the low cargo floor. Awesome fuel economy, sporty handling and the latest tech (a 7-inch touchscreen with the HondaLink Next Generation system) make the HR-V a winner. This crossover will set you back about $20,115 for the LX model.
2017 Kia Sportage
Sporty yet sleek, powerful but not overwhelming -- that sums up the Kia Sportage. You need to get behind the wheel of this SUV to appreciate what it has to offer, which includes composed handling and an optional turbocharged engine. Folks love its roomy interior and the 320-watt Harman Kardon audio system. Standout technology features include forward-collision warning and autonomous emergency braking with pedestrian detection, a potentially lifesaving piece of tech that will bring the car to a total stop if it detects a front collision is unavoidable (phew!). The 2017 Kia Sportage is available now and starts at around $23,885.
2017 Mazda3
Your budding engineer will love the 2017 Mazda3. It gets rave reviews for its great handling (thanks to the new G-Vectoring Control system) and some snazzy extras that won't force you to empty your wallet. You may want to treat your hard-studying son or daughter to options such as rear-traffic alert, heated seats and the Mazda Connect infotainment system. The new Mazda3 hits the showrooms this month and starts at around $18,680.
2017 Mini Cooper Convertible
Where the Mazda is compact, the Mini Convertible is petite. Though small in stature, it packs quite a punch. What kid wouldn't love open-top driving with a few buddies? The Mini is praised for its fuel efficiency and sharp handling, and the seemingly endless options for personalization (fancy 18-in wheels instead of the standard 15-in rims, for example) make for an attractive ride. Just think how crystal-clear your kid's favorite songs or brainy podcasts will sound on the Mini's optional Harman Kardon audio system. This convertible always looks classy and cool, and it starts around $27,000.
Find a Mini Cooper Convertible for sale
2016 Toyota Corolla
Ah, the trusty Corolla. What's not to love about this super-sturdy sedan? Toyota has sold more than 43 million Corollas over the last 50 years. Parents will love how safe it is (it snags high crash-test scores), as well as its great fuel economy and high resale value -- those student loans aren't going to pay themselves off, after all. An ergonomic control panel is also a big plus for exam-weary, bleary-eyed students. Your kid will love the roomy rear seats, standard Bluetooth and a smattering of Entune audio options. It's not the fanciest car in the world, but it's trustworthy and reliable -- qualities you've definitely passed down to your kids, right? It starts around $19,365.
Find a Toyota Corolla for sale
2017 Toyota Yaris
We know about good things coming in small packages, and the teeny Toyota Yaris is no exception. A subcompact sedan with style and that sacred Toyota reliability, it's an ideal ride for the urban student. Nine standard airbags and stellar safety features such as stability control may give parents a little more peace of mind as their kid zips off to a new city. And although the Yaris is petite, it offers decent legroom and cargo capacity. Standout features include Toyota Safety Sense, a safety package that combines a pre-collision system, lane-departure alert and automatic high beams. Best of all, the Yaris starts at an affordable $16,115.
From roomy to small, and hefty to quaintly compact, these cars make the grade.