Fuel economy and SUVs used to be like oil and water. Today, however, it's possible to have a high-riding vehicle with 4-wheel drive and a spacious cargo area and not have to stop at a gas station every few blocks.
Here's a look at the 30 most fuel-efficient new SUVs, including electric models. For all models, we have looked at the most efficient version available. Some models may be offered with trim levels, powertrains, or individual options (like larger wheels) that ding fuel economy or MPGe (miles per gallon equivalent).
One more note on our methodology: These are ranked in order of the highest combined rating assigned by the Environmental Protection Agency (EPA), which estimates driving based on a mix of city and highway use. Additionally, for plug-in hybrid models, the combined MPGe rating assumes a full battery charge; we also include PHEV combined MPG when running on gas alone. Especially with those models, your mileage will vary, since some drivers can handle their commutes on electric power alone, while others who put on more miles may need to tap into the gas engine once the battery is depleted.
1. 2022 Tesla Model Y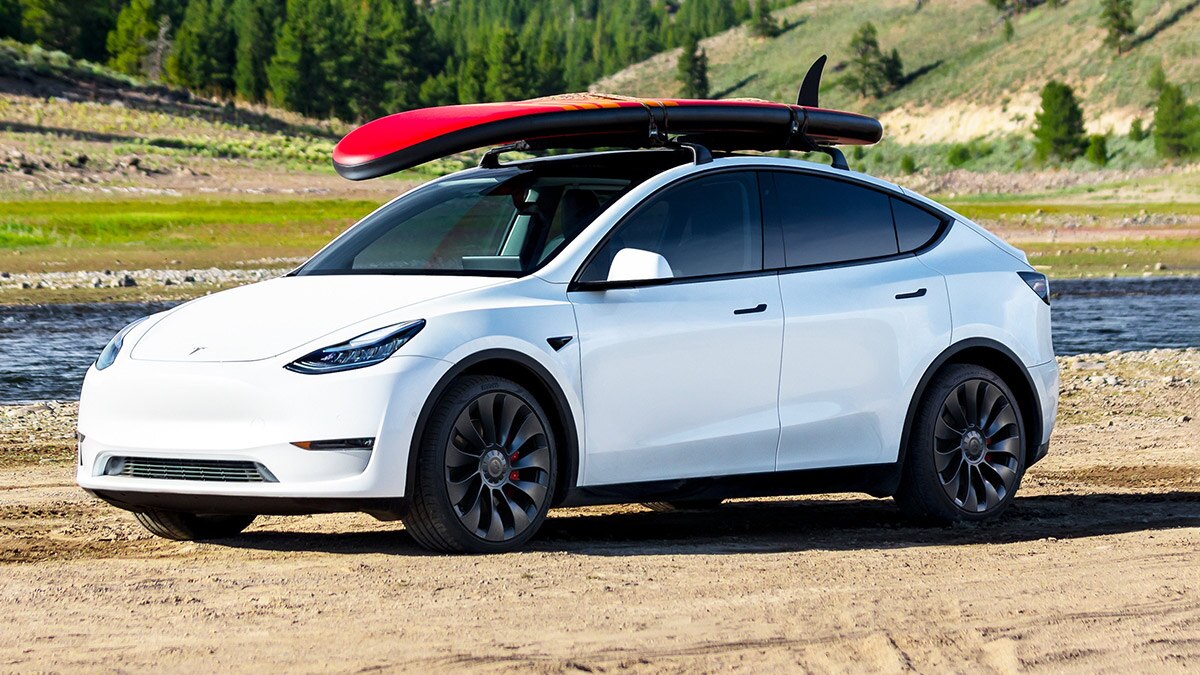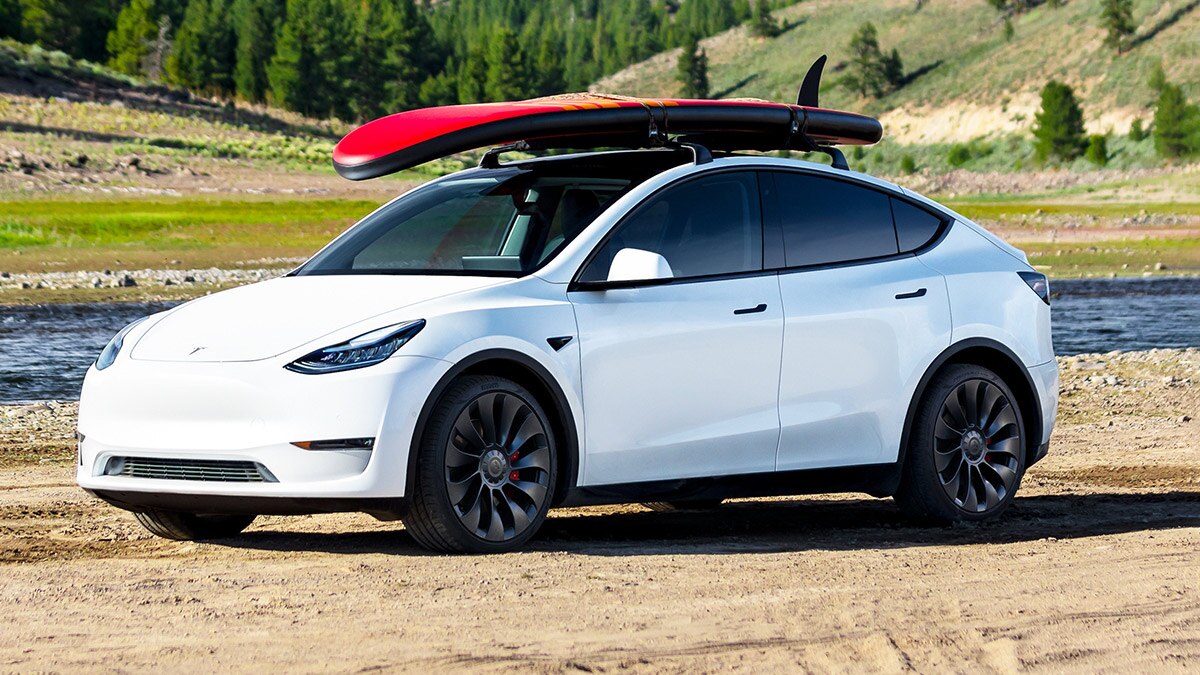 The smaller of Tesla's two SUV models offers one of the highest MPGe ratings of any new car, and it's also the greenest SUV by that measurement. Just what is MPGe? It's a unit of measurement devised by the EPA to compare the amount of energy consumed by an electric car. See 2022 Tesla Model Y models for sale
City/Highway/Combined MPGe: 140/119/129
2. 2022 Hyundai Kona Electric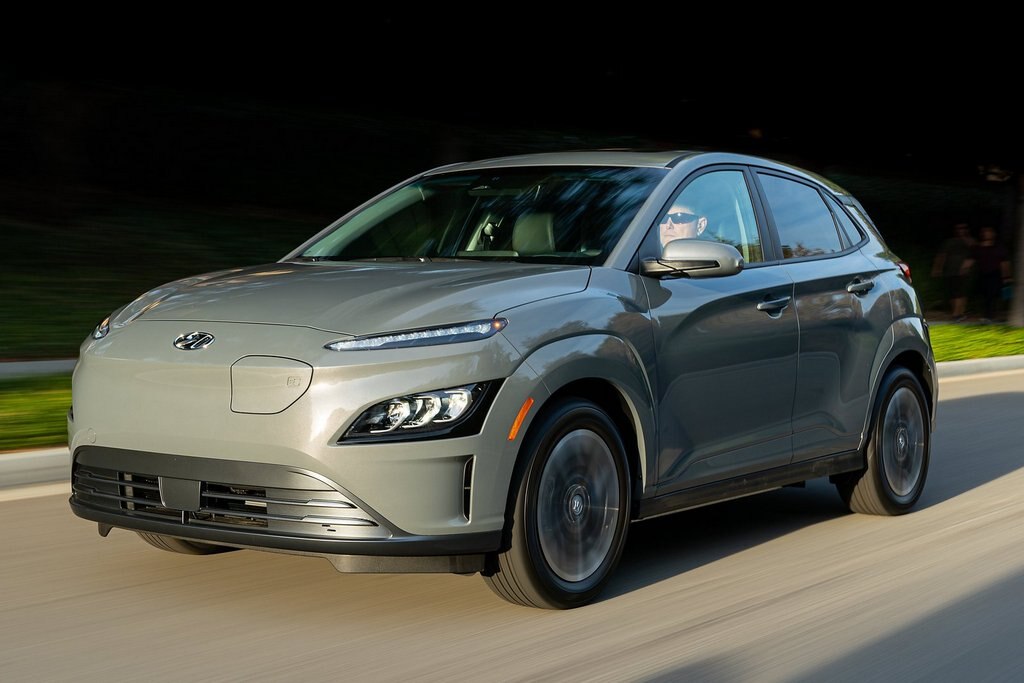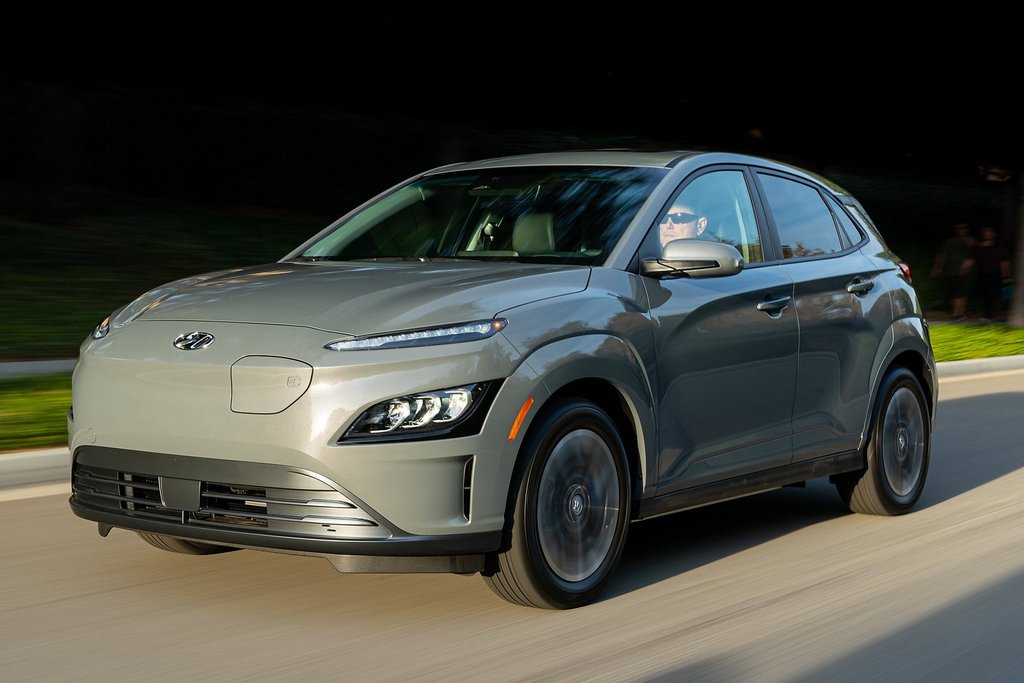 The Hyundai Kona Electric is both one of the least expensive electric vehicles and one of the best at utilizing its battery pack. See 2022 Hyundai Kona Electric models for sale
City/Highway/Combined MPGe: 132/108/120
3. 2022 Ford Escape PHEV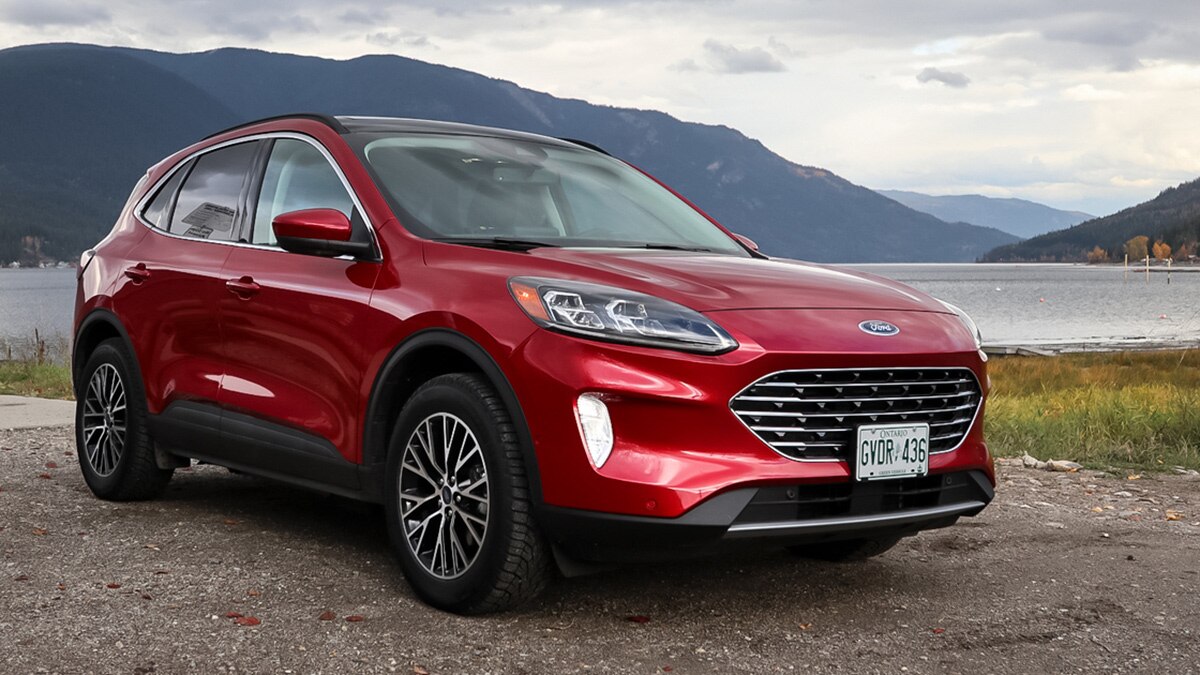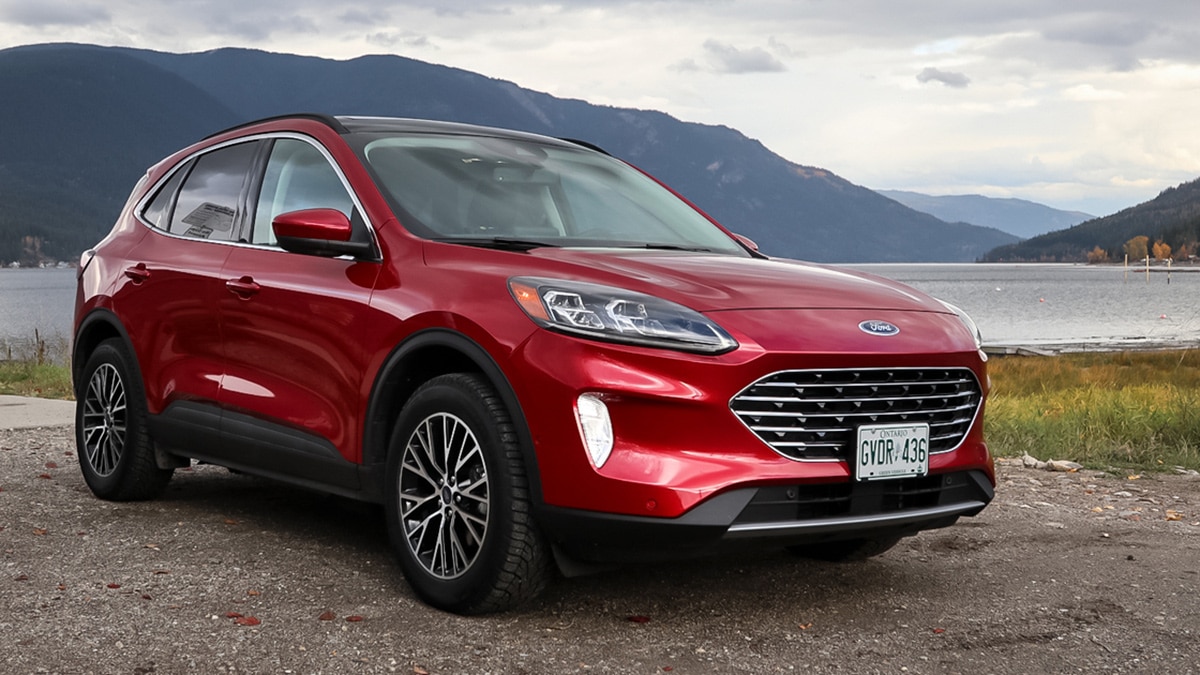 The plug-in hybrid version of the Ford Escape compact SUV offers 105 MPGe on a full charge. This model is rated to drive 37 miles on electric power alone before the gas engine even kicks on, making it a great commuter choice for many drivers. See 2022 Ford Escape models for sale
Combined MPGe (electric and gasoline): 105
Combined MPG (gasoline): 33
4. 2022 Tesla Model X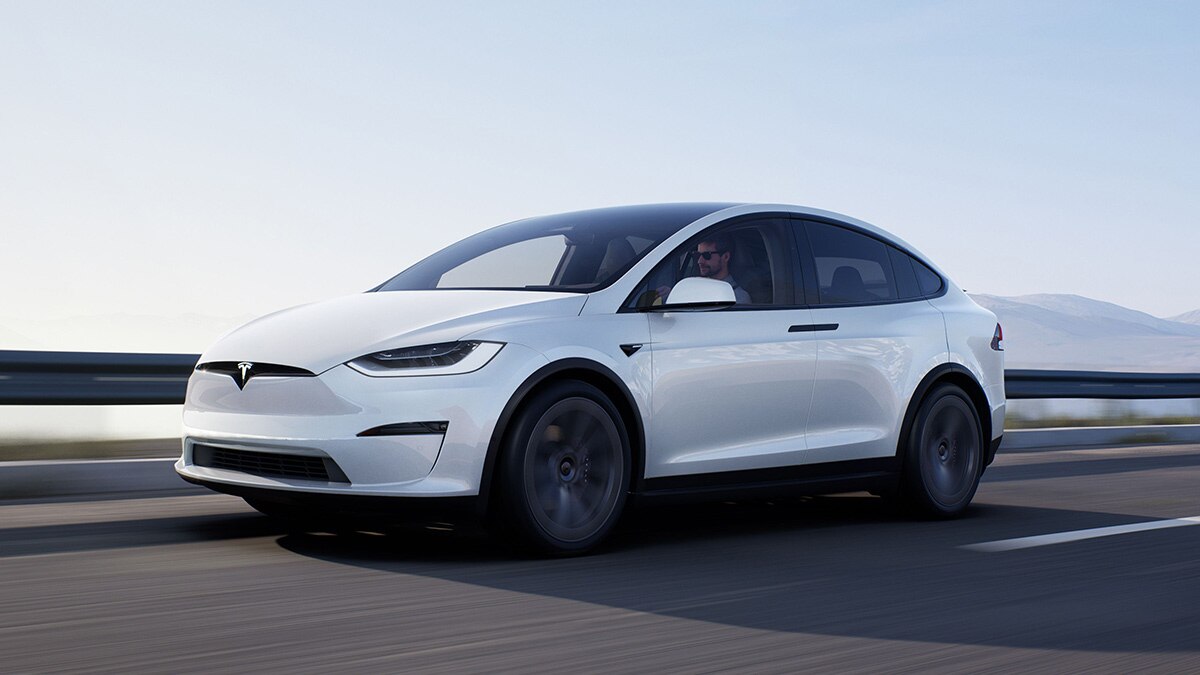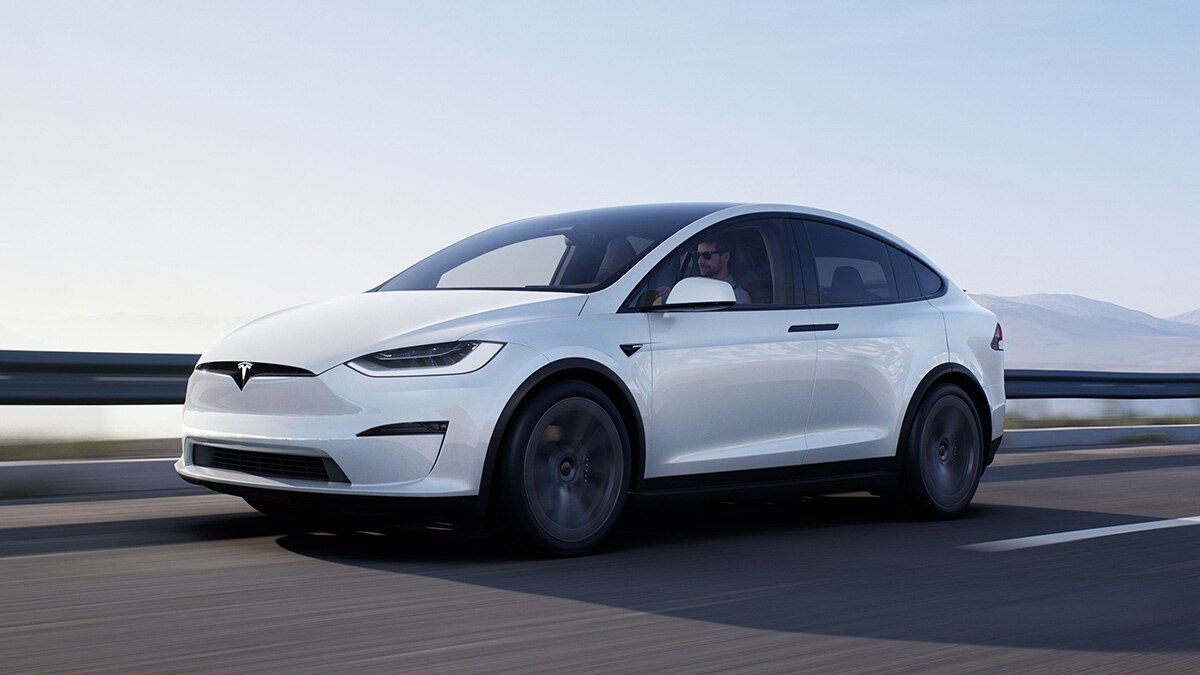 The long-range version of the Tesla Model X does a good job of using its electricity in an efficient manner. See 2022 Tesla Model X models for sale
City/Highway/Combined MPGe: 107/97/102
5. 2022 Ford Mustang Mach-E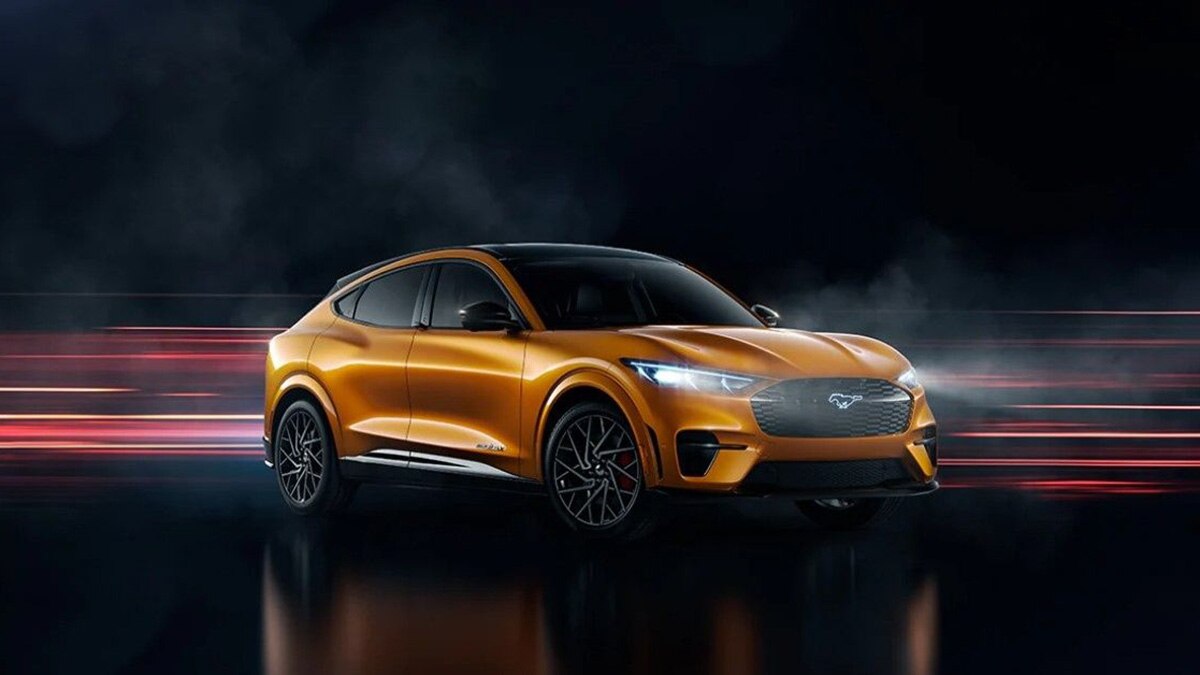 You'll have to seek out the Mach-E California Route 1 trim level with rear-wheel drive for both the longest range and the best MPGe, but all versions of this sporty choice are rated above 80 MPGe. One note: the EPA's MPGe estimates are based on the 2021 model. See 2022 Ford Mustang Mach-E models for sale
City/Highway/Combined MPGe: 108/94/101
6. 2022 Volkswagen ID.4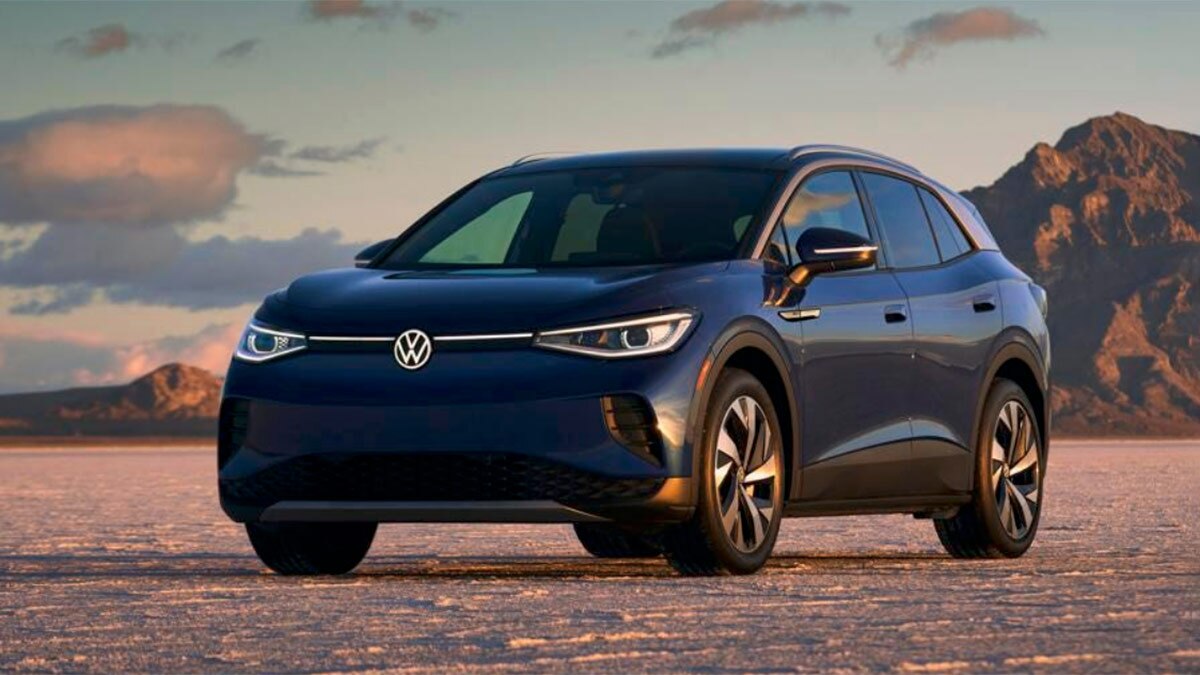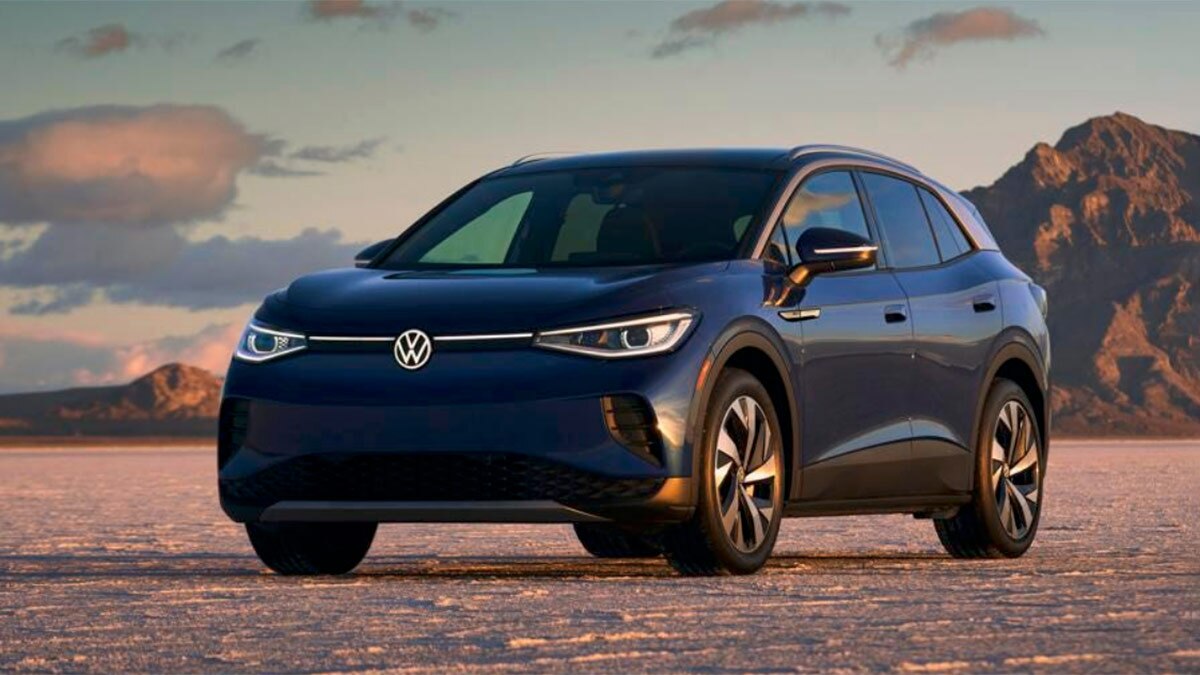 The all-electric ID.4 is a value-priced model with a tall hatchback-like body and terrific range. As of this writing, the EPA has not yet rated the 2022 ID.4, so our estimates here are based on the 2021 model. See 2022 Volkswagen ID.4 models for sale
City/Highway/Combined MPGe: 107/91/99
7. 2022 Audi Q4 e-Tron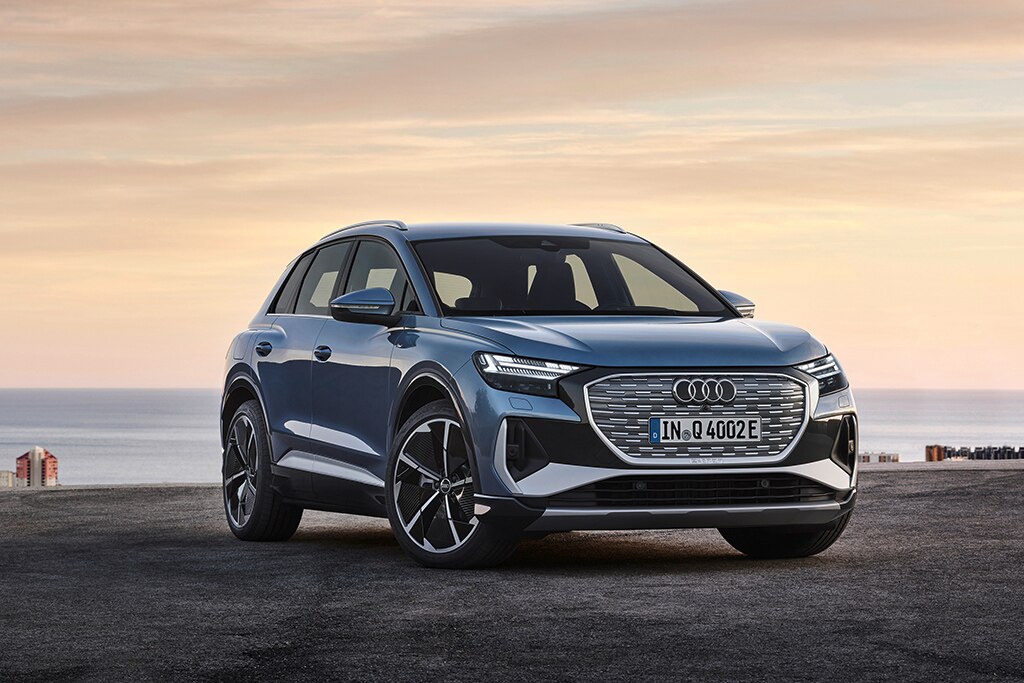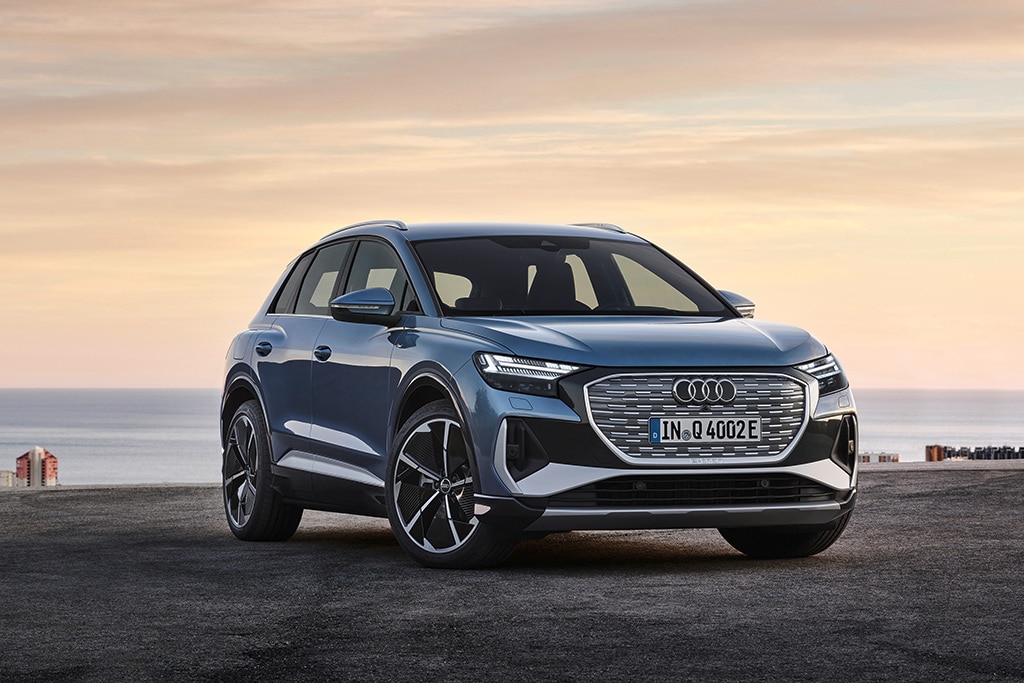 Both the e-Tron and the shapely e-Tron Sportback are rated at 95 MPGe. These two SUVs offer a fully electric experience that blends into the crowd, making them a great choice for drivers who may not want to make a big EV statement. See 2022 Audi Q4 models for sale
City/Highway/Combined MPGe: 100/89/95
8. 2022 Toyota RAV4 Prime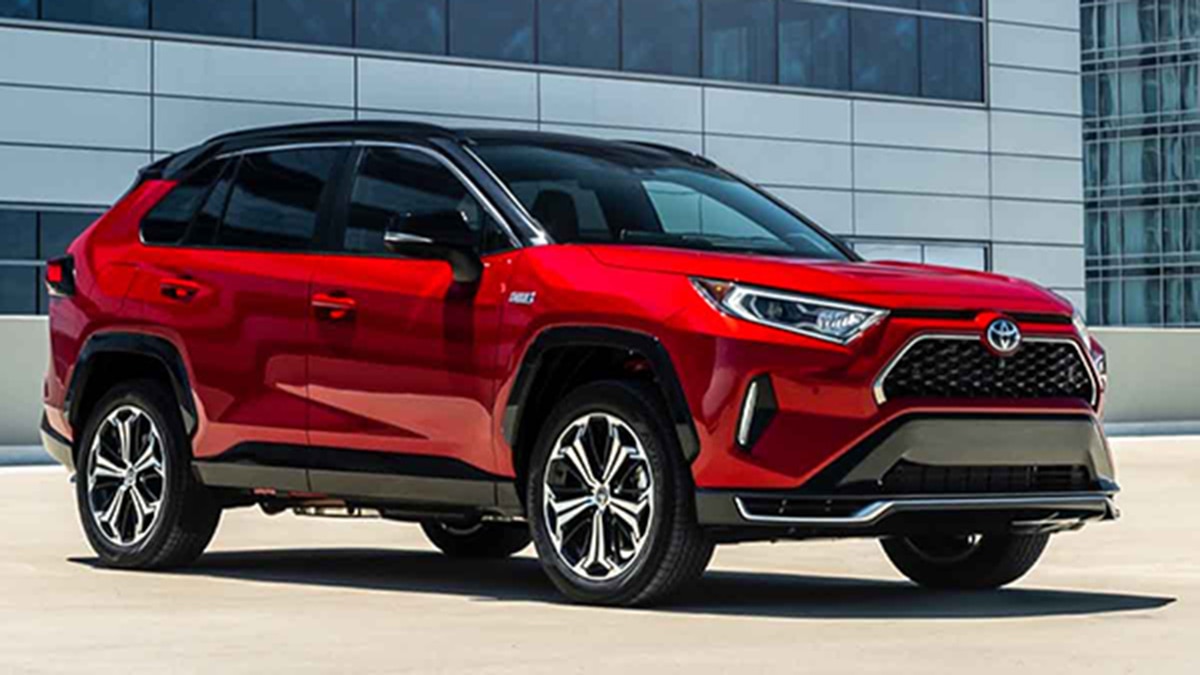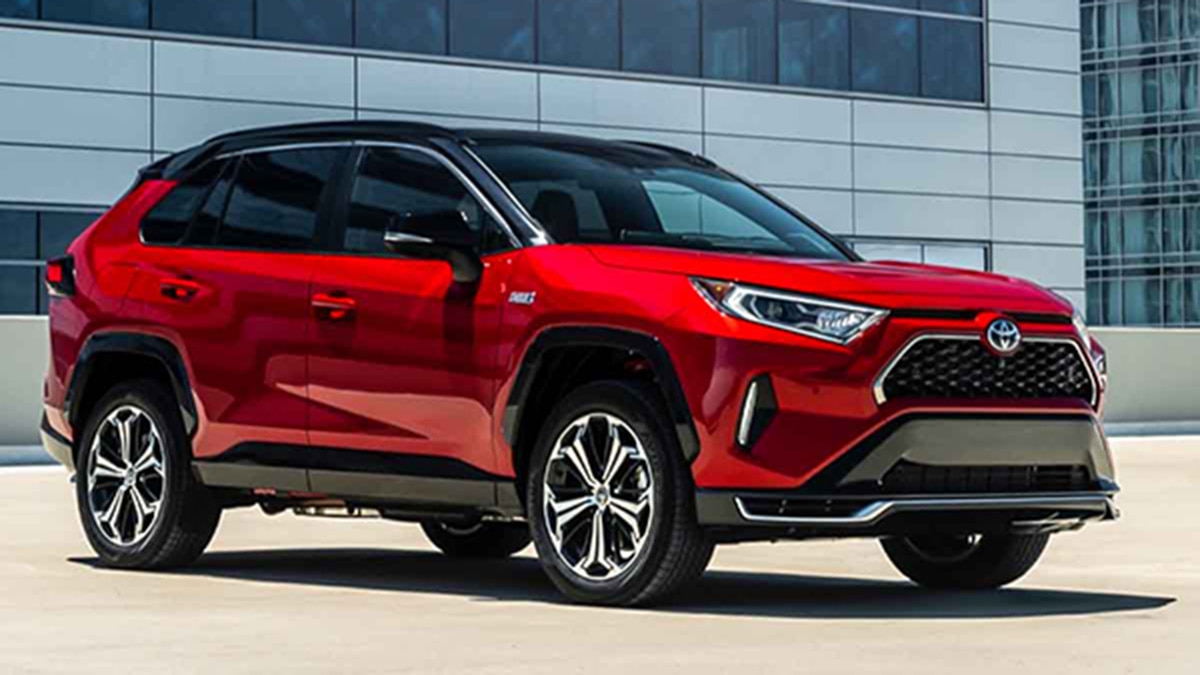 The plug-in hybrid version of the Toyota RAV4 is a true do-it-all SUV. With all-wheel drive, a 42-mile range on a full electric charge, and 94 MPGe combined when accounting for its gas engine, it is an ultra low-compromise choice See 2022 Toyota RAV4 models for sale
Combined MPGe (electric and gasoline): 94
Combined MPG (gasoline): 38
9. 2022 Volvo XC40 Recharge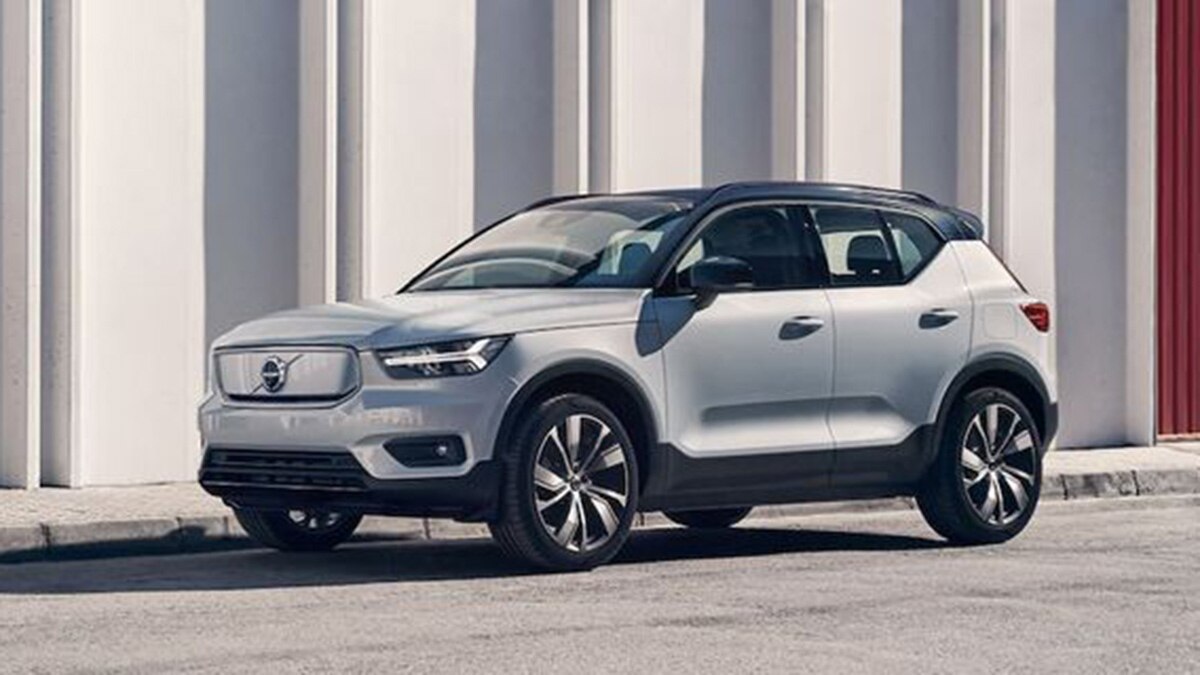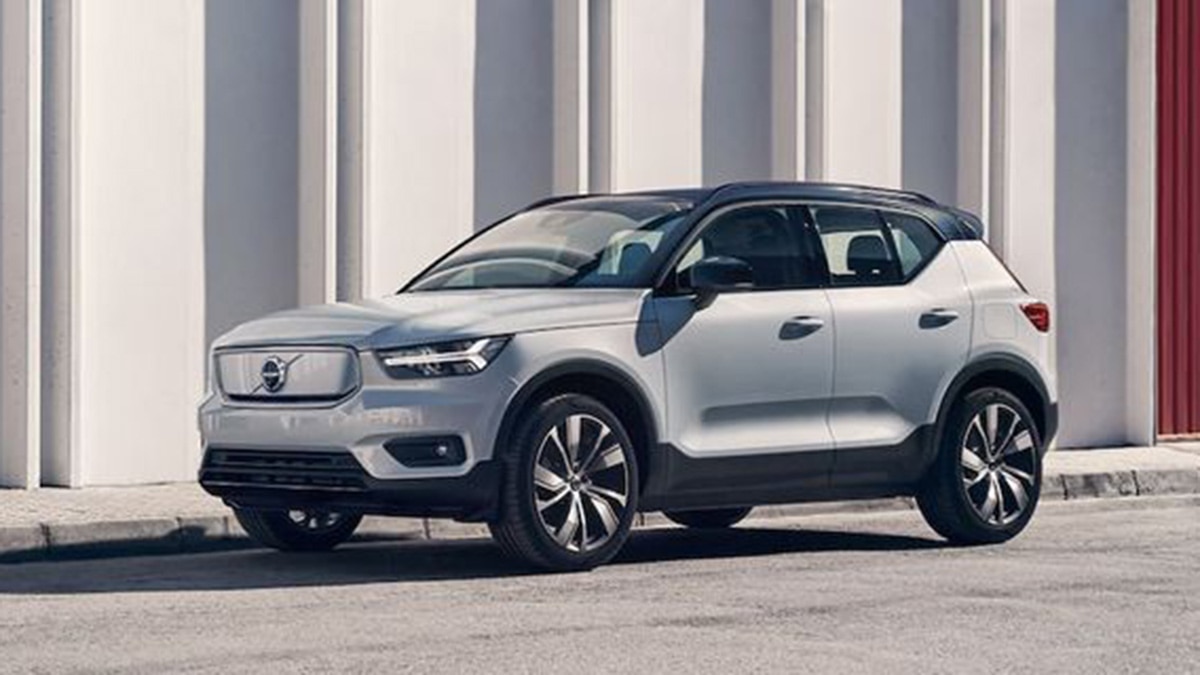 The electric version of the stylish, city-friendly Volvo XC40 SUV offers a low-guilt way to experience this Swedish brand's smallest SUV. See 2022 Volvo XC40 models for sale
City/Highway/Combined MPGe: 92/79/85
10. 2022 Lexus NX 450h+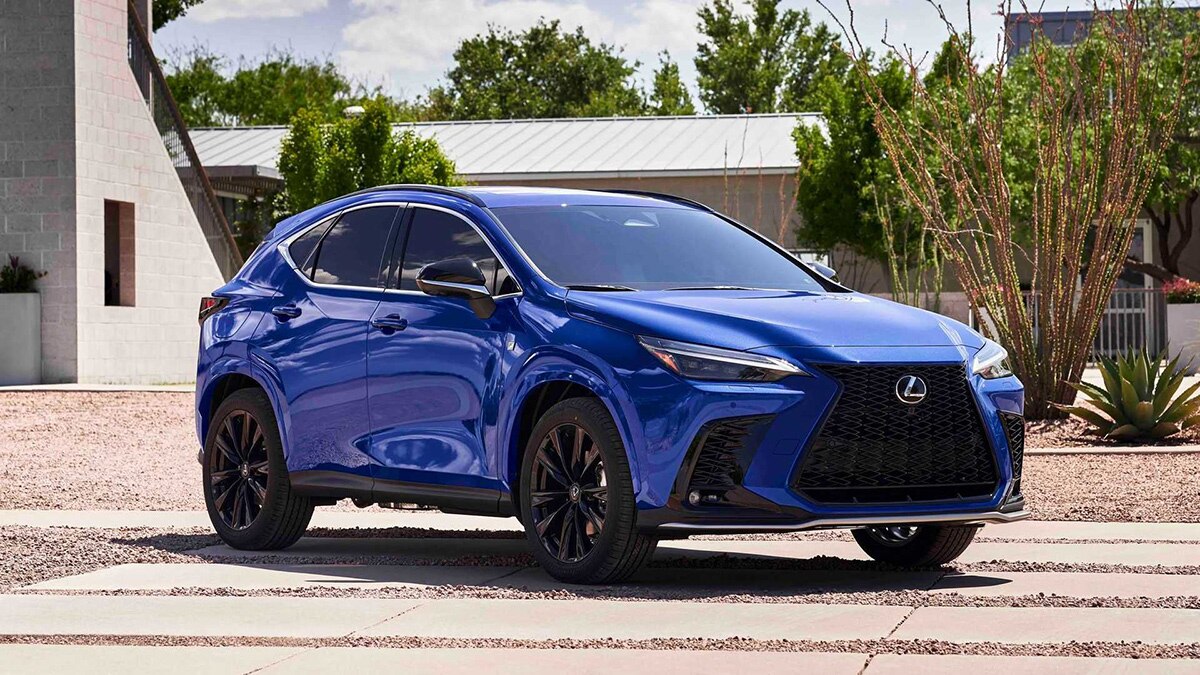 Luxurious, sporty, and touting edgy styling, the Lexus NX 450h+ is a gasoline-electric hybrid SUV as only Lexus could do. This plug-in hybrid is currently only available in select states. See 2022 Lexus NX 450h models for sale
Combined MPGe (electric and gasoline): 84
Combined MPG (gasoline): 36
11. 2022 Hyundai Tucson Plug-In Hybrid
This new-for-2022 model boasts sharp styling and a high-feature interior, plus a reasonable price tag. At 80 MPGe and a 33-mile all-electric range, it's a low-guilt SUV. See 2022 Hyundai Tucson models for sale
Combined MPGe (electric and gasoline): 80
Combined MPG (gasoline): 35
12. 2022 Kia Sorento Plug-In Hybrid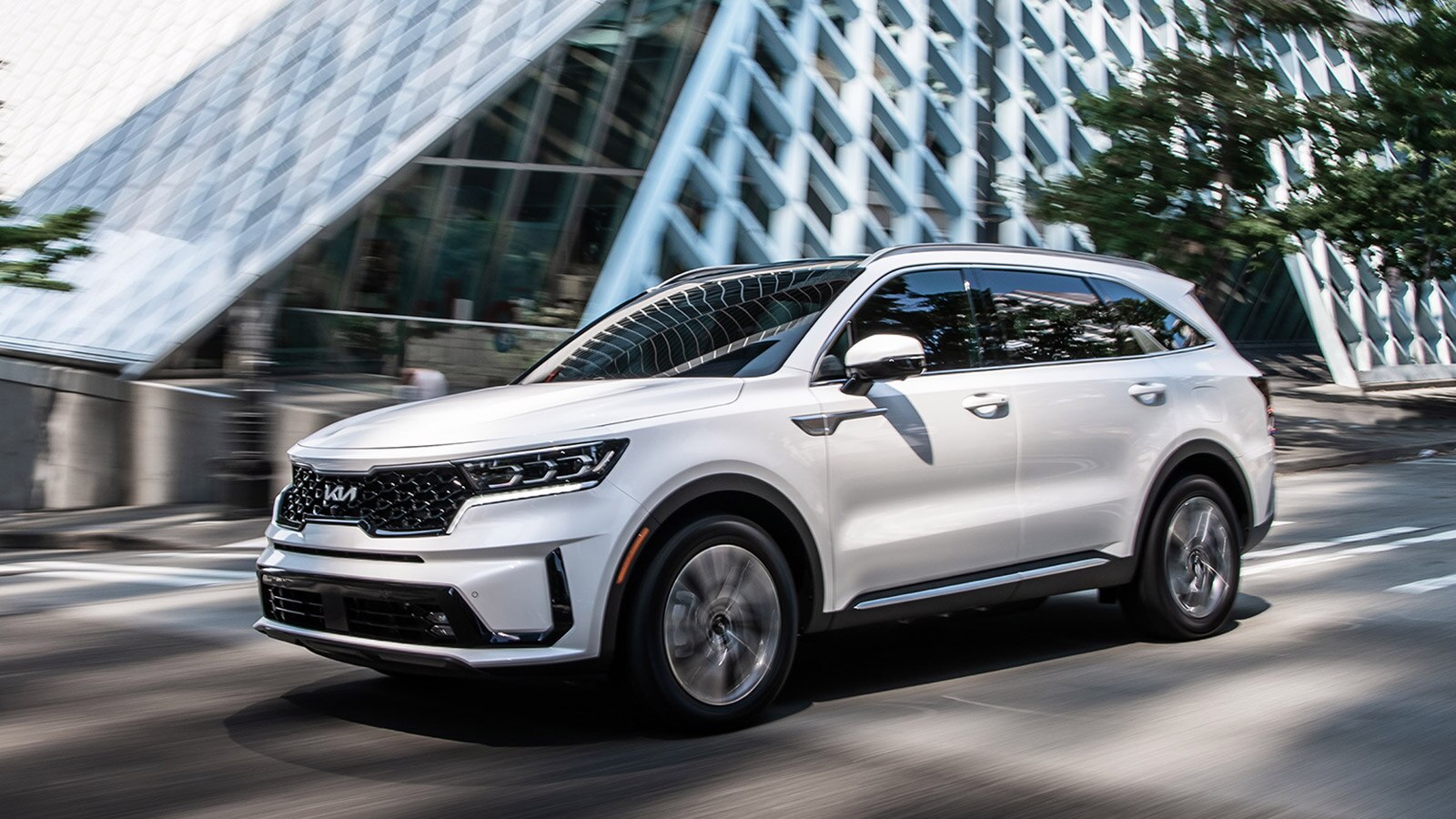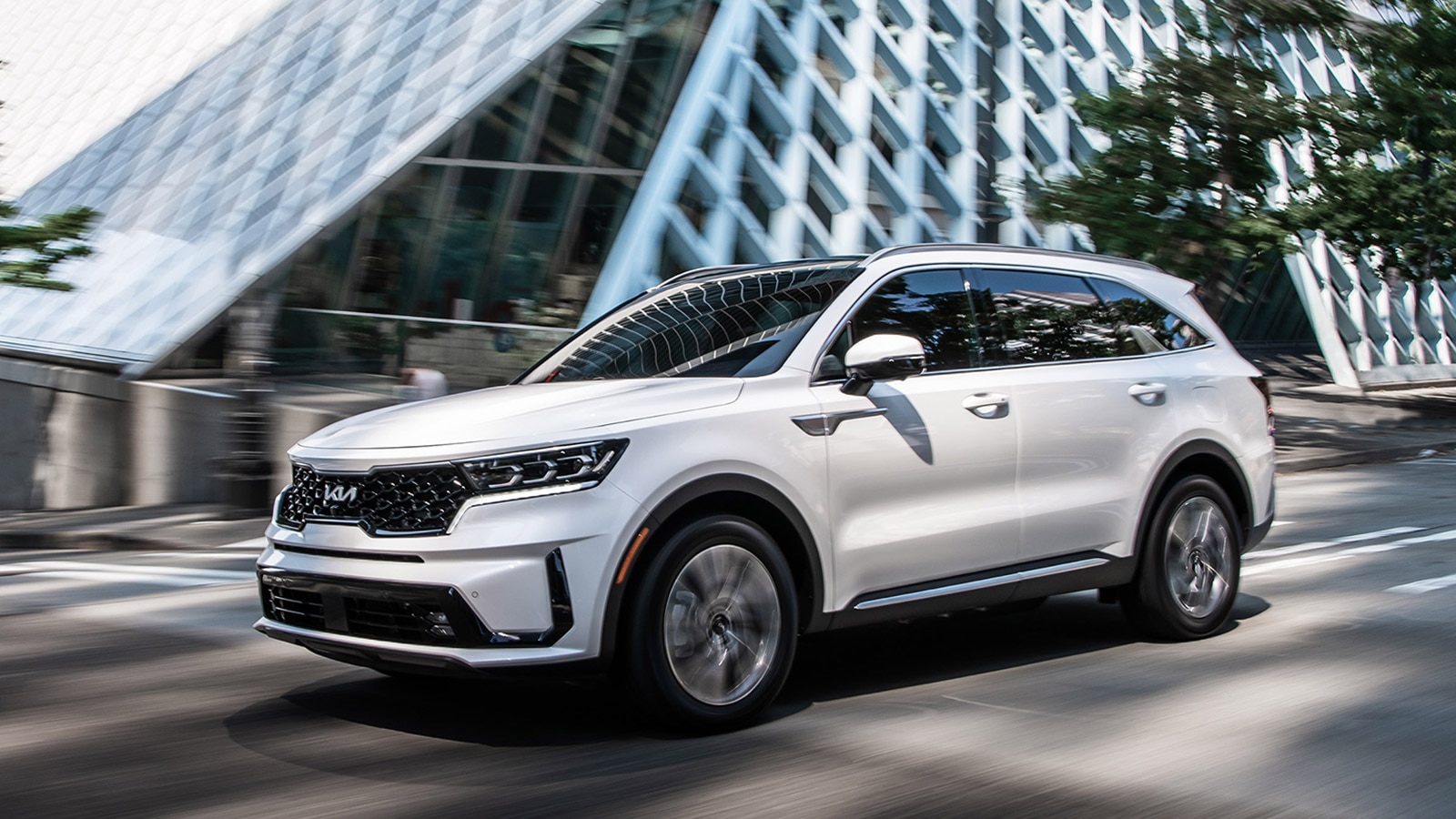 The plug-in hybrid version of the 3-row Kia Sorento is a great choice for families looking to make a low environmental impact. This spacious SUV offers up to 32 miles of electric driving on a full charge, plus an impressive MPGe rating. See 2022 Kia Sorento models for sale
Combined MPGe (electric and gasoline): 79
Combined MPG (gasoline): 34
13. 2022 Lincoln Corsair Plug-In Hybrid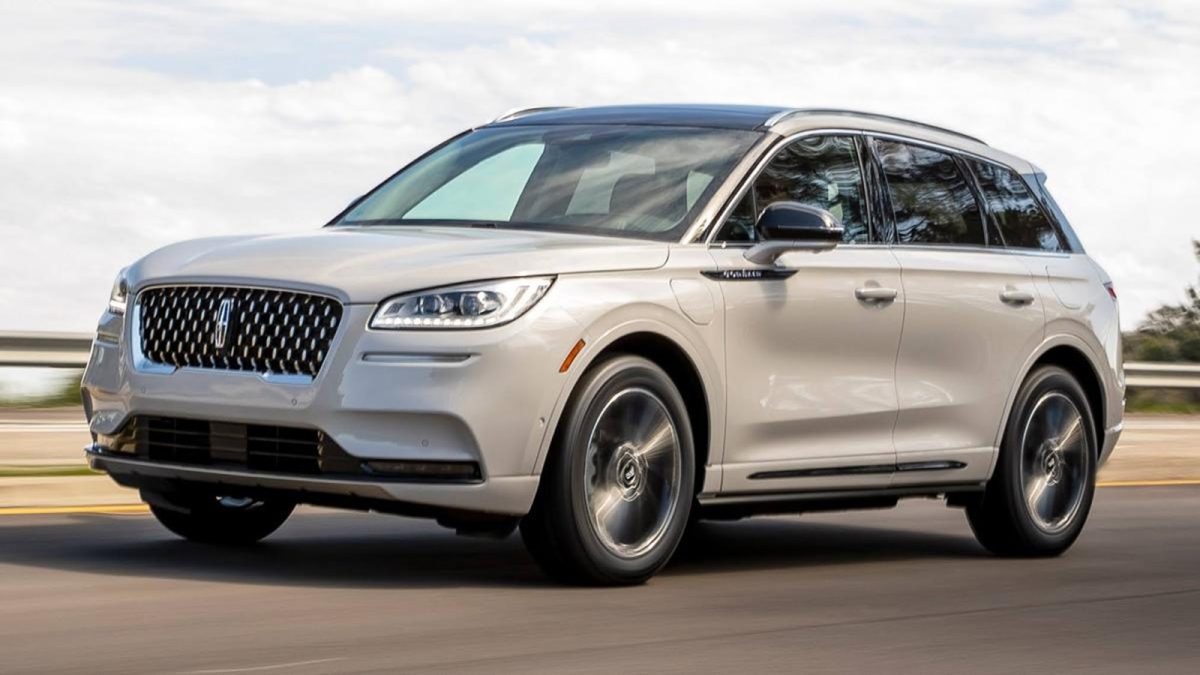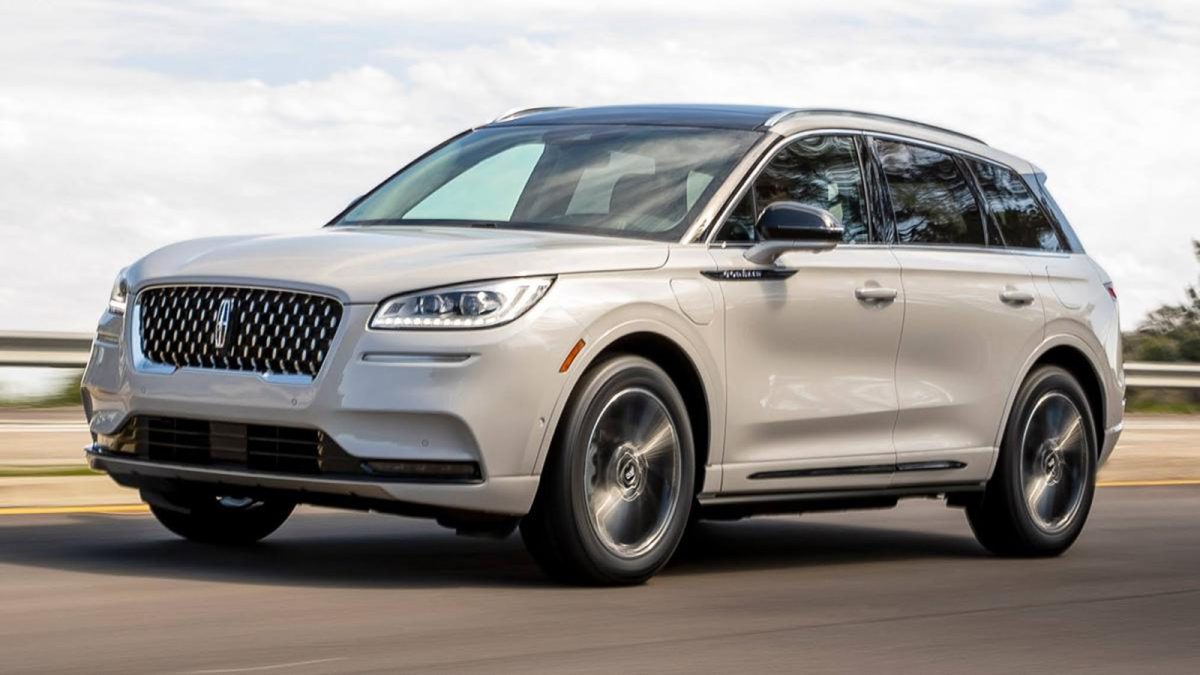 Lincoln may not be a brand that immediately comes to mind when you think about fuel-efficient SUVs, but its attractive Corsair PHEV aims to change that. Available only in luxurious Grand Touring trim, this hybrid can travel 28 miles on a full charge. See 2022 Lincoln Corsair models for sale
Combined MPGe (electric and gasoline): 78
Combined MPG (gasoline): 33
14. 2022 Hyundai Santa Fe Plug-In Hybrid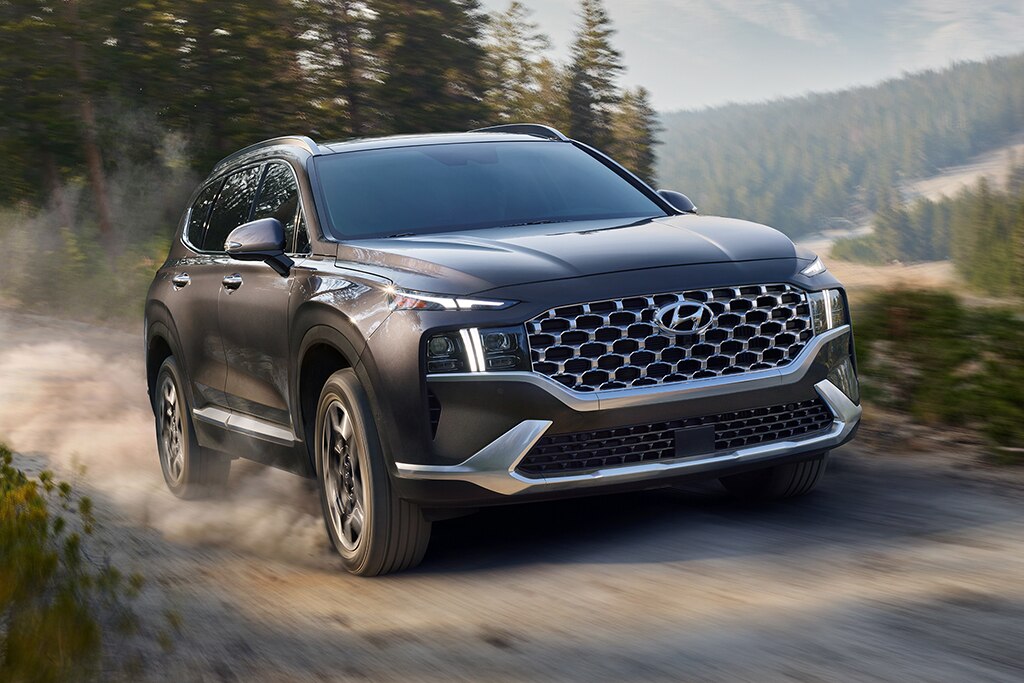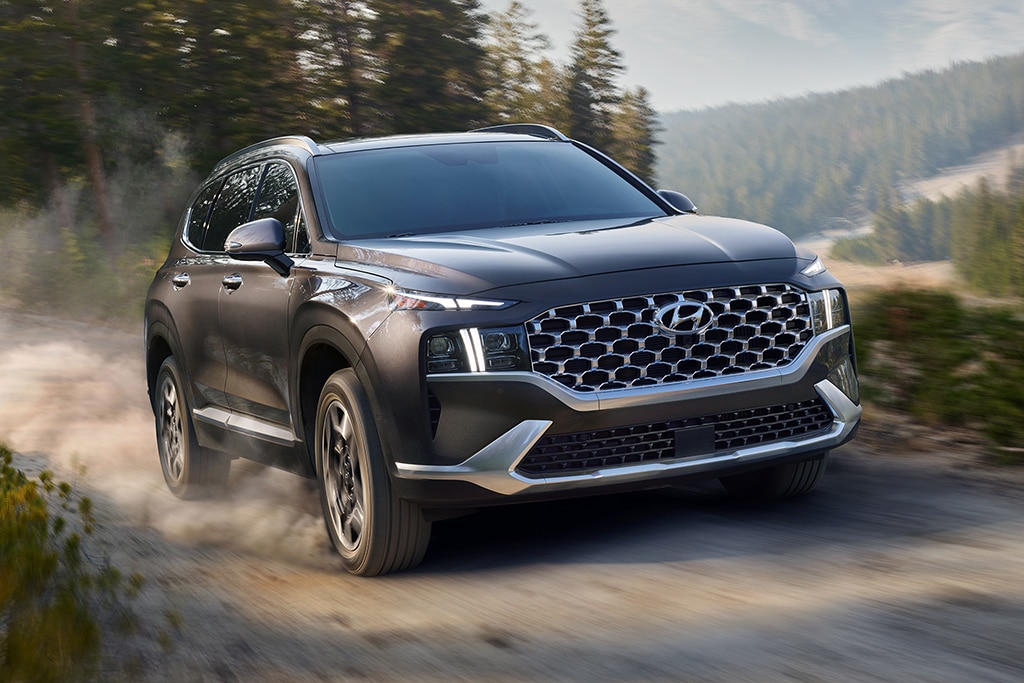 Look to the Hyundai Santa Fe for its spacious 5-seat interior and its terrific array of standard and available technology. But don't forget about its plug-in hybrid powertrain, which offers up to 31 miles of electric range on a full charge. See 2022 Hyundai Santa Fe models for sale
Combined MPGe (electric and gasoline): 76
Combined MPG (gasoline): 33
15. 2022 Mitsubishi Outlander PHEV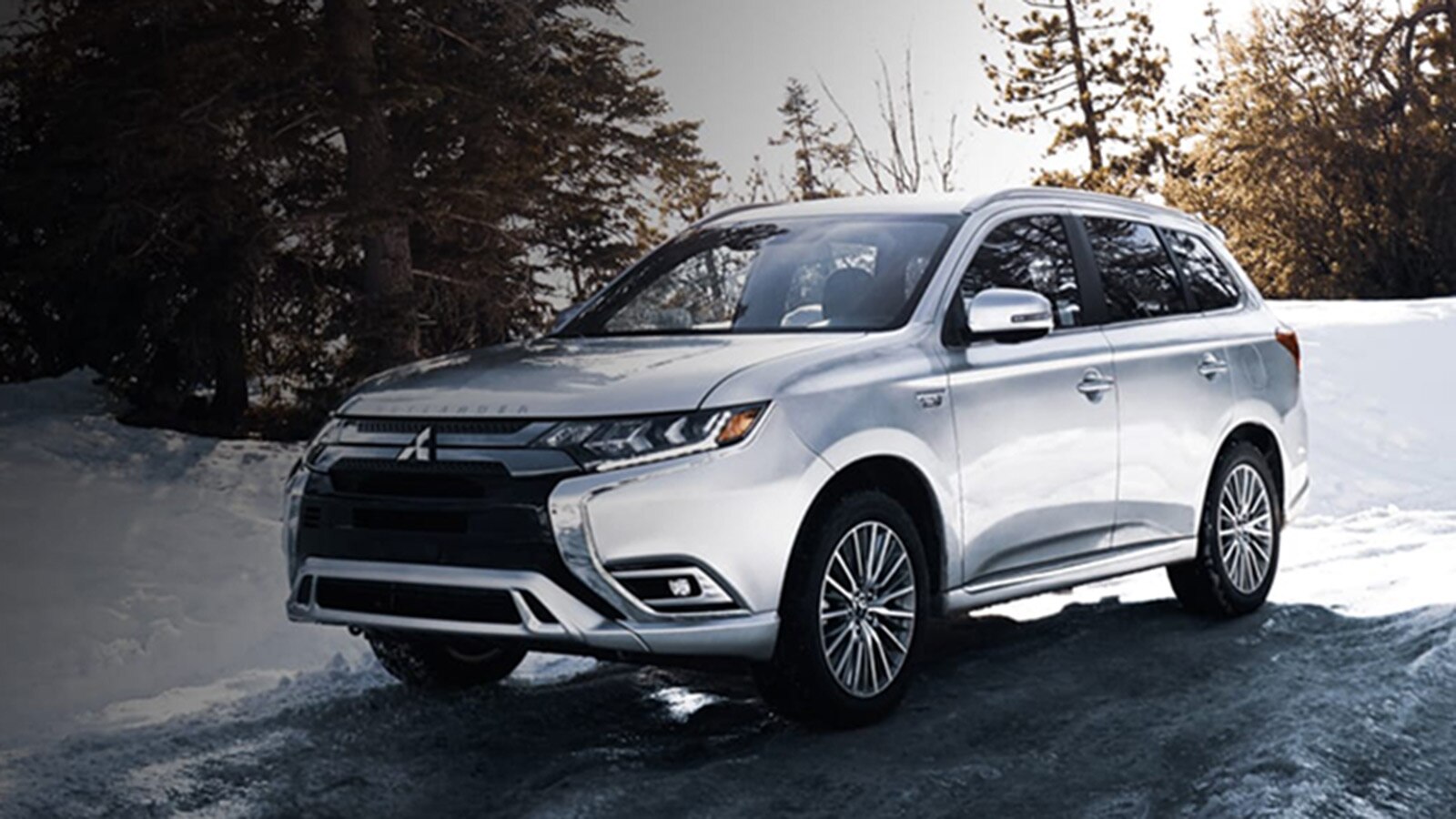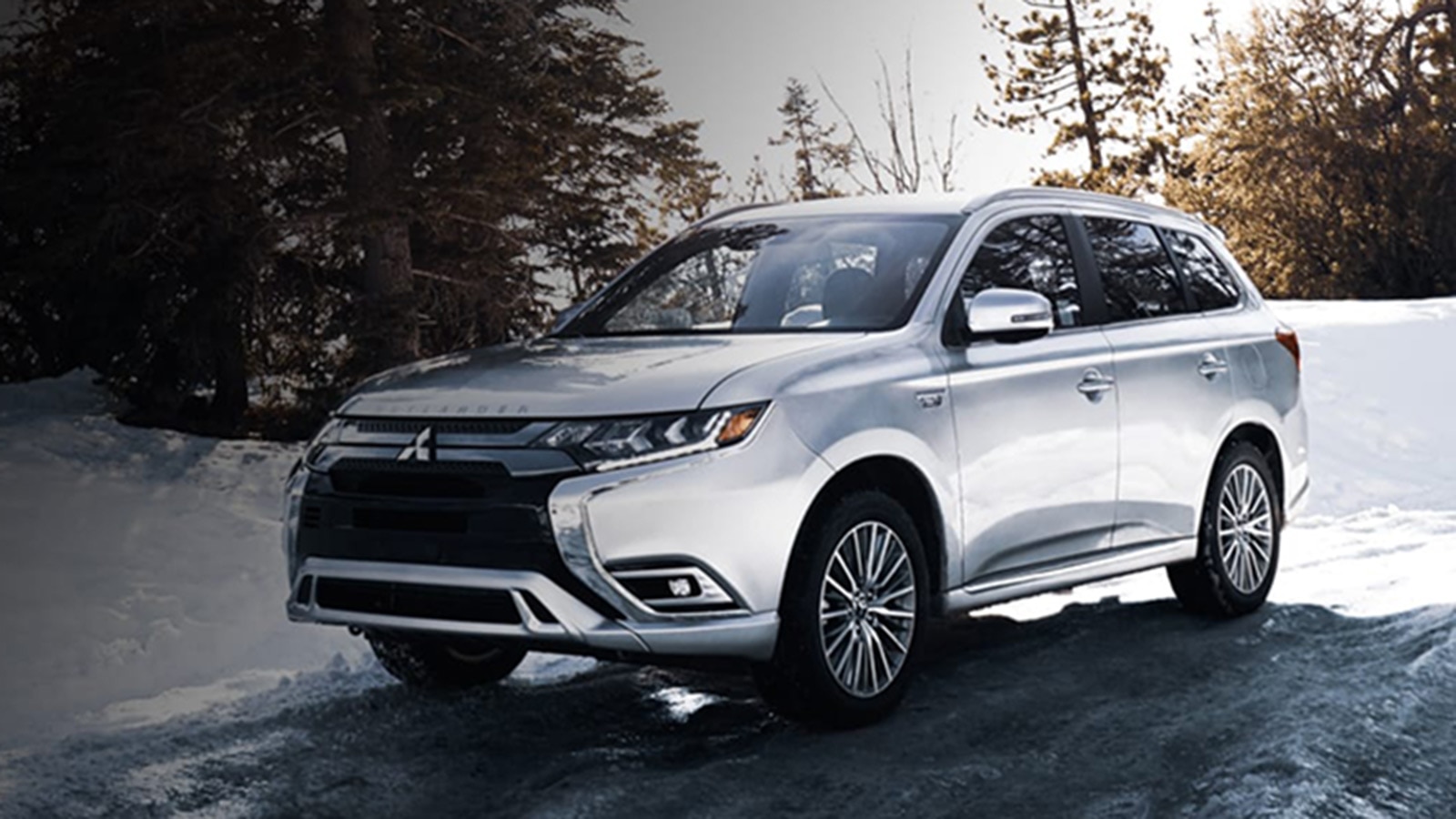 The plug-in hybrid version of the Mitsubishi Outlander may be in its final year before a redesign, but let's not forget about this groundbreaking model's still-impressive figures — including a 24-mile electric-only range. See 2022 Mitsubishi Outlander models for sale
Combined MPGe (electric and gasoline): 74
Combined MPG (gasoline): 26
16. 2022 Rivian R1S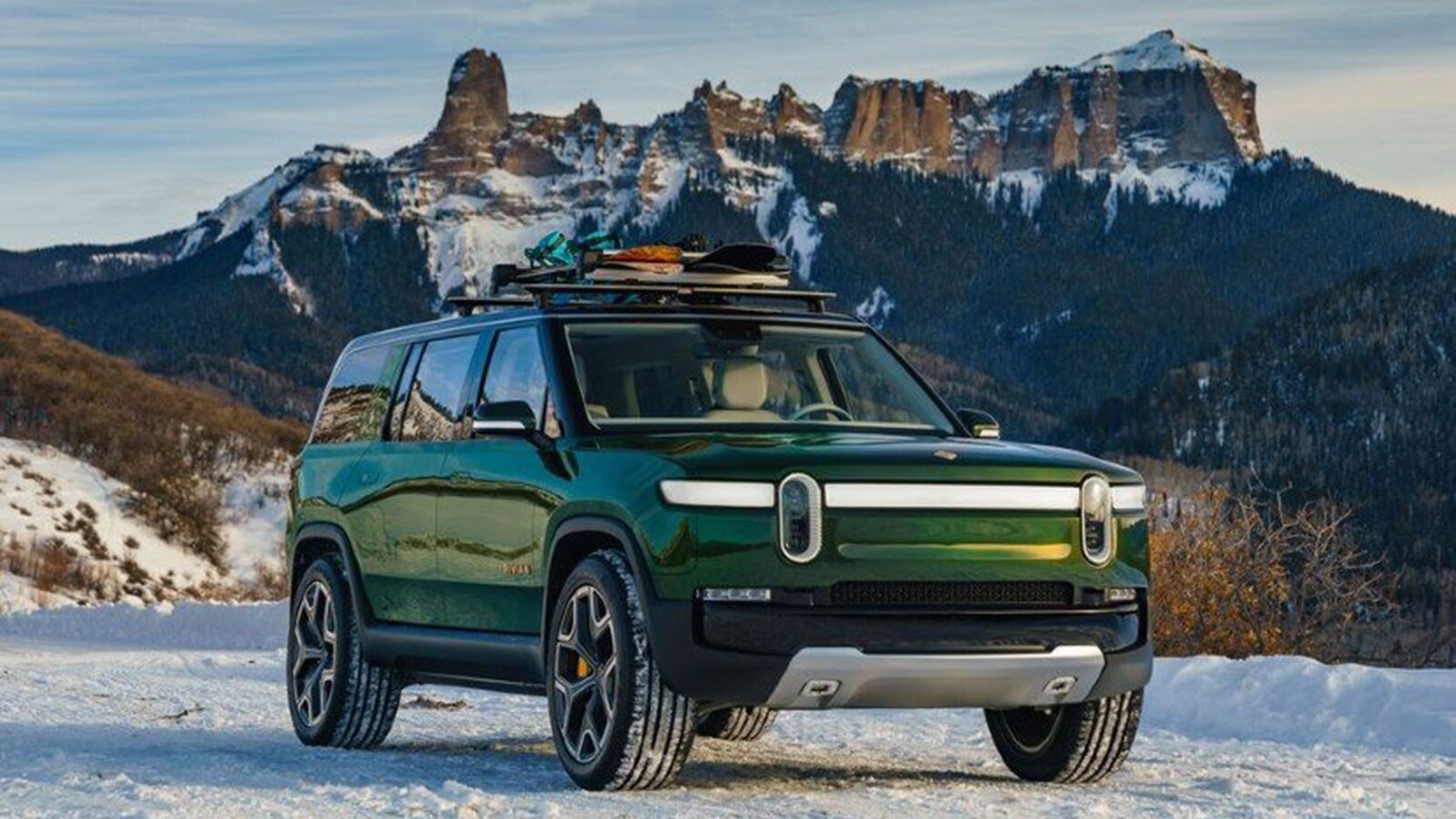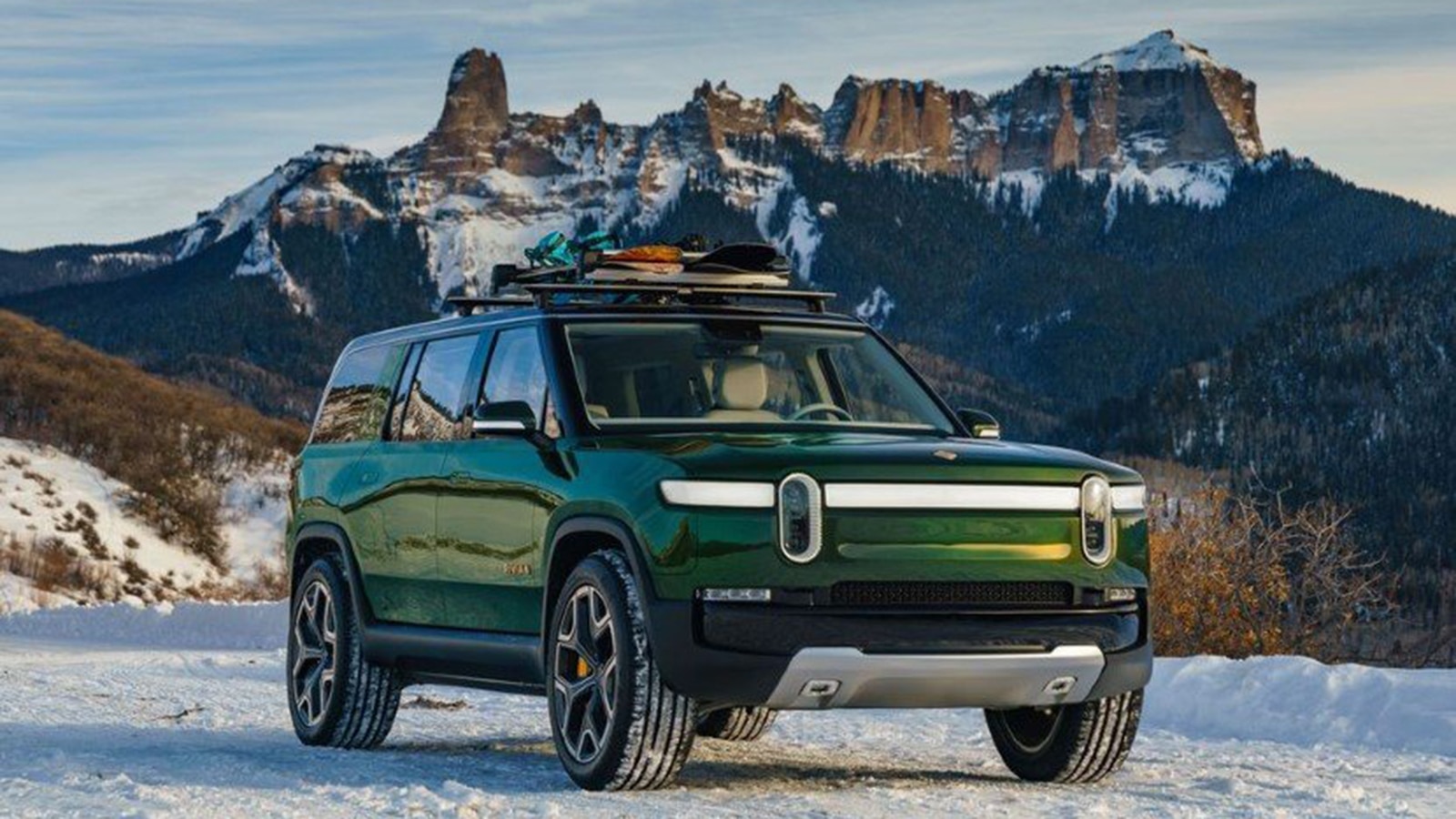 Electric startup Rivian is set to put its new SUV model on the road in early 2022. When it arrives in dealers, it will boast a solid 69 MPGe rating. See 2022 Rivian R1S models for sale
City/Highway/Combined MPGe: 73/65/69
17. 2022 Audi Q5 TFSI e Plug-In Hybrid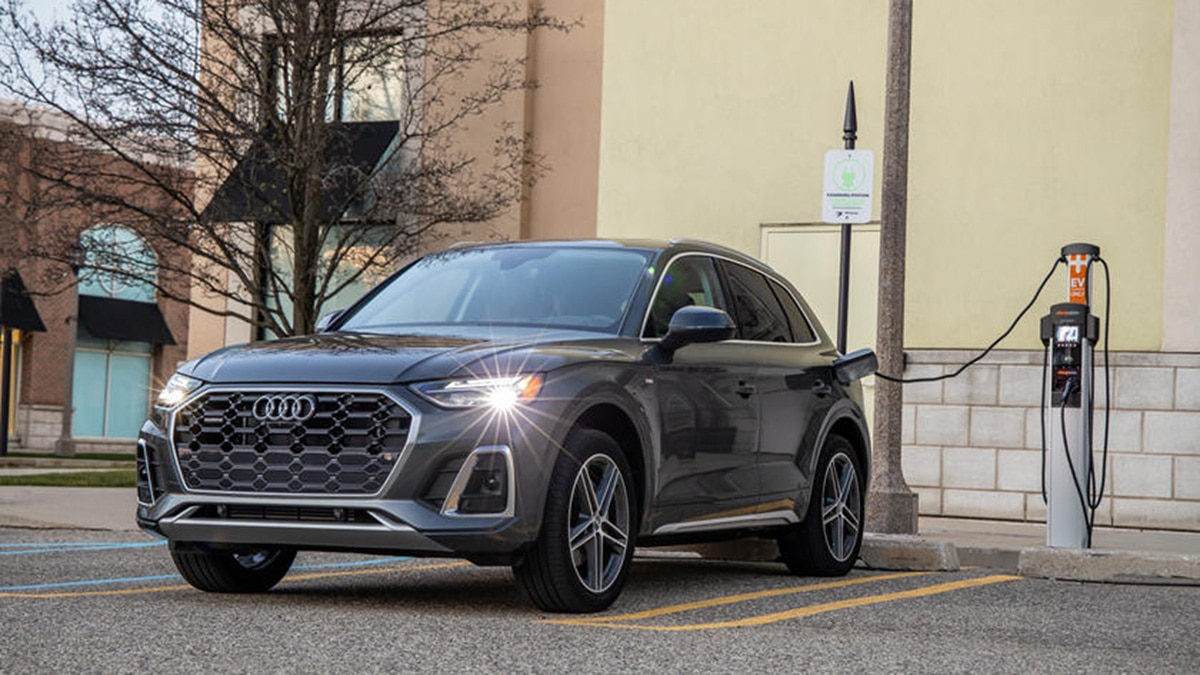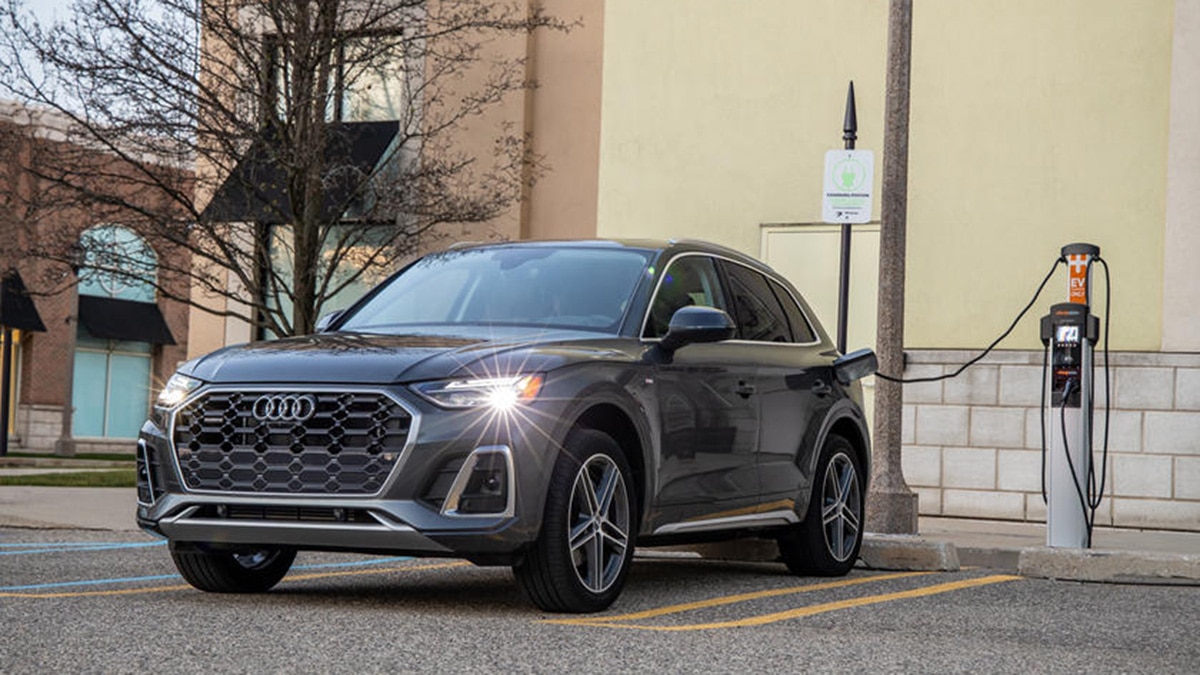 The plug-in hybrid version of the Audi Q5 is rated for 23 miles of electric-only driving and a 61 MPGe rating overall, making it the most frugal choice in this lineup of popular SUVs. See 2022 Audi Q5 models for sale
Combined MPGe (electric and gasoline): 61
Combined MPG (gasoline): 26
18. 2022 Lincoln Aviator Plug-In Hybrid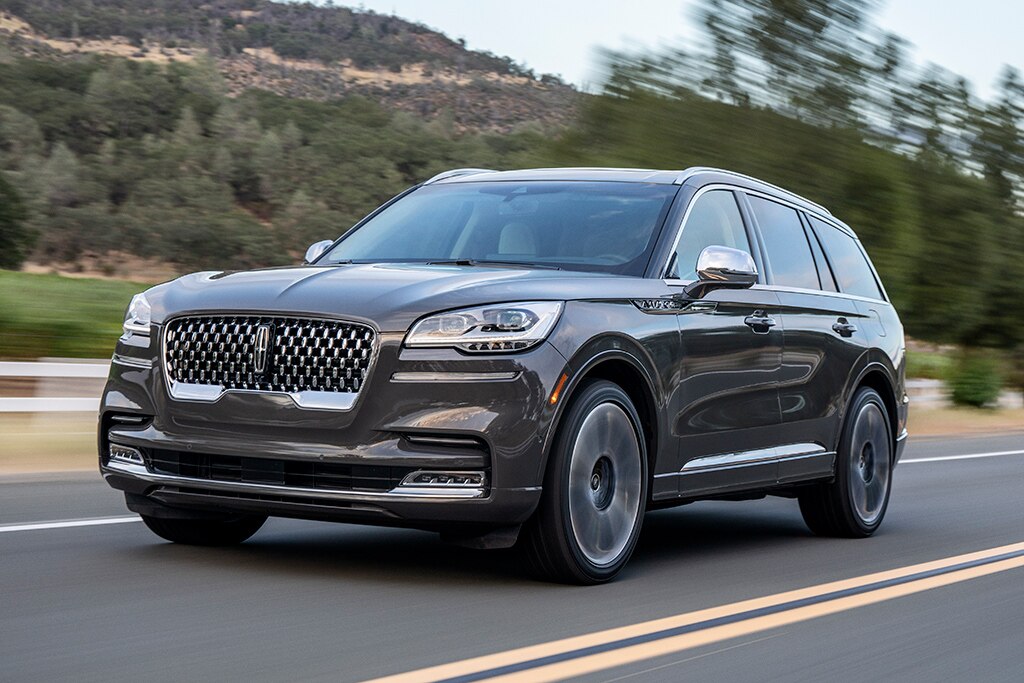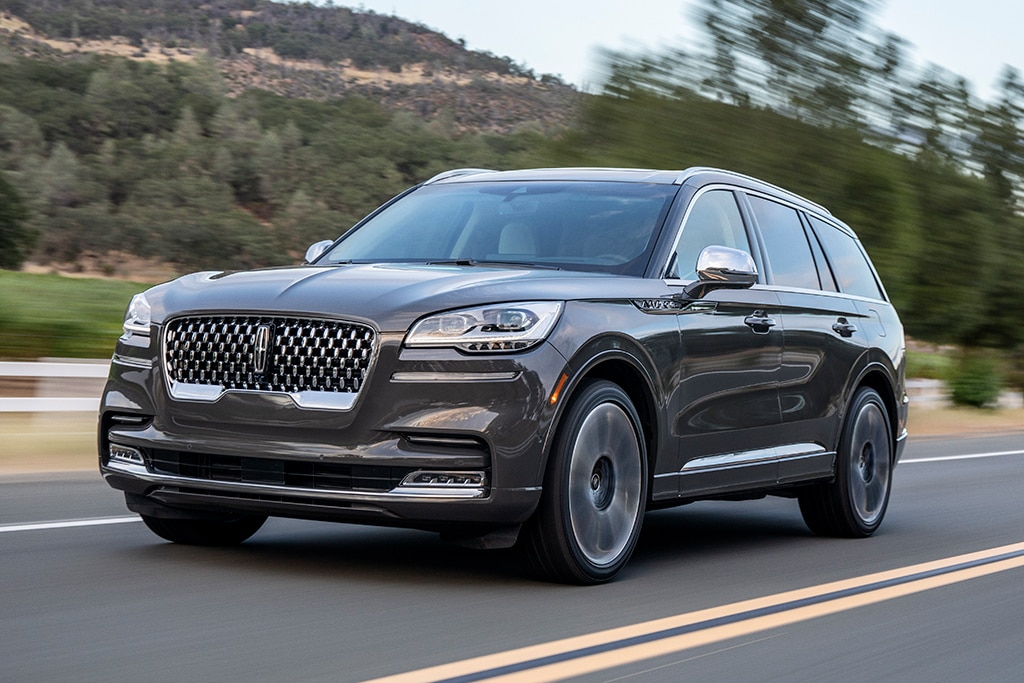 Lincoln's spacious, comfortable, and well-equipped Aviator makes a lot of sense in plug-in hybrid form. This version is rated as high as 56 MPGe and can travel up to 21 miles on all-electric power. See 2022 Lincoln Aviator models for sale
Combined MPGe (electric and gasoline): 56
Combined MPG (gasoline): 23
19. 2022 Volvo XC60 T8 Recharge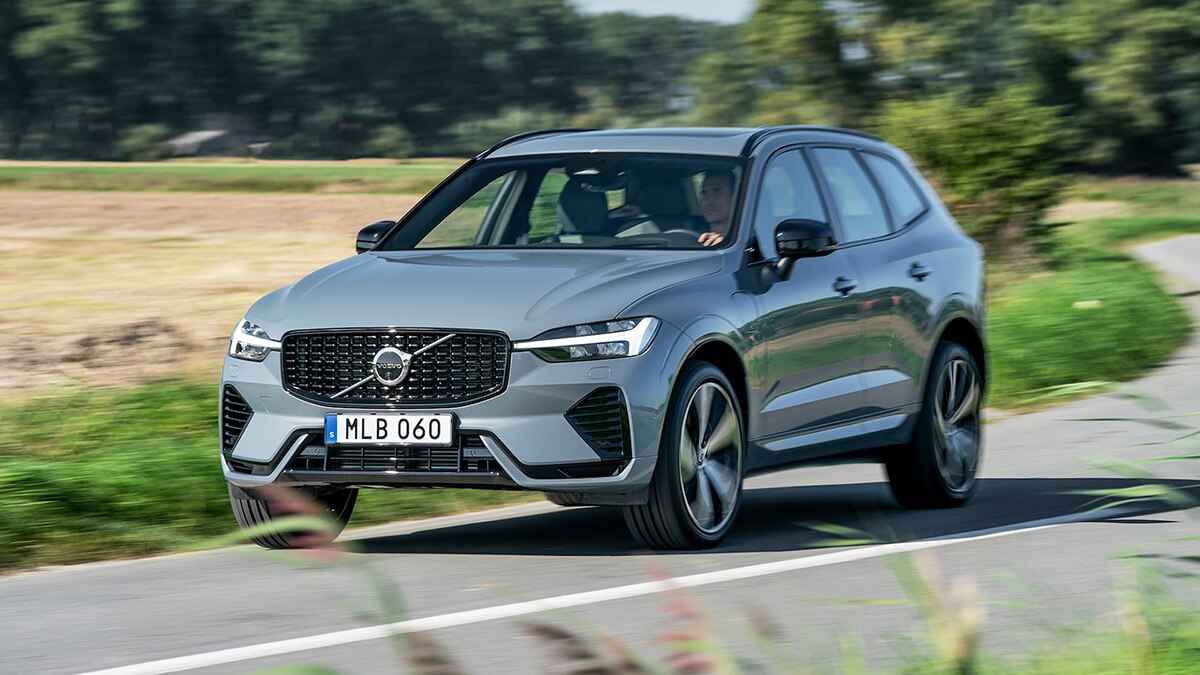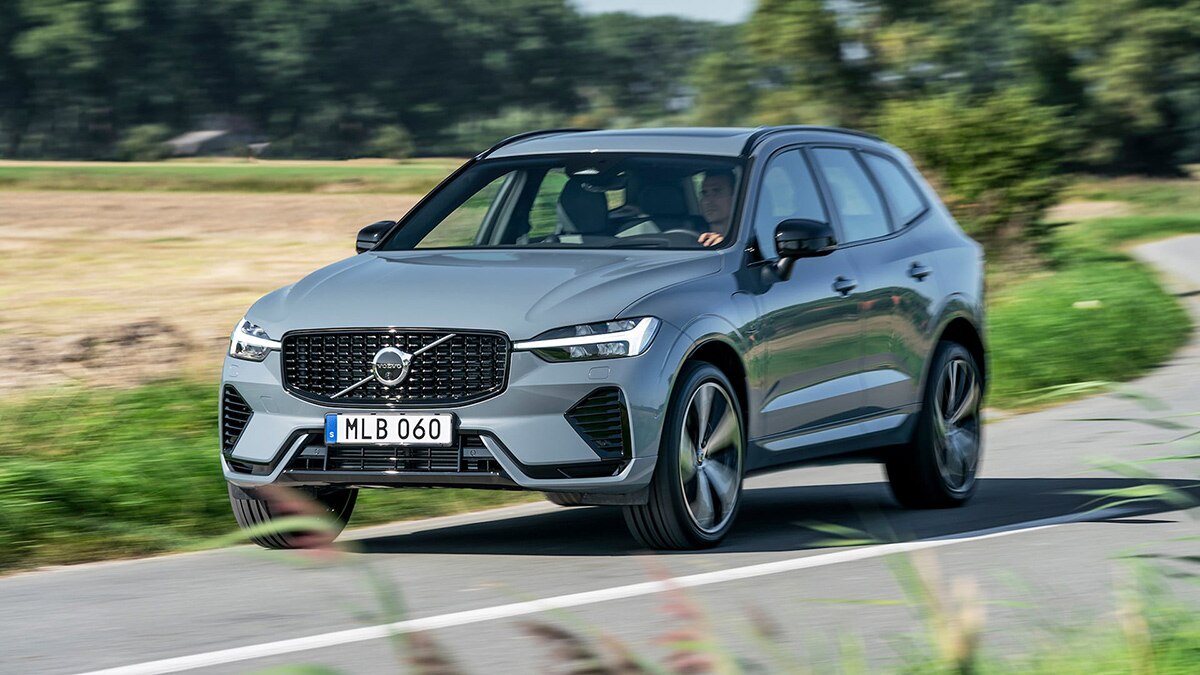 The compact Volvo XC60 offers an appealing blend of Scandinavian simplicity and luxurious pampering, plus in T8 Recharge guise, it can go 19 miles on a full charge before the gas engine kicks over. See 2022 Volvo XC60 models for sale
Combined MPGe (electric and gasoline): 57
Combined MPG (gasoline): 25
20. 2022 Volvo XC90 T8 Recharge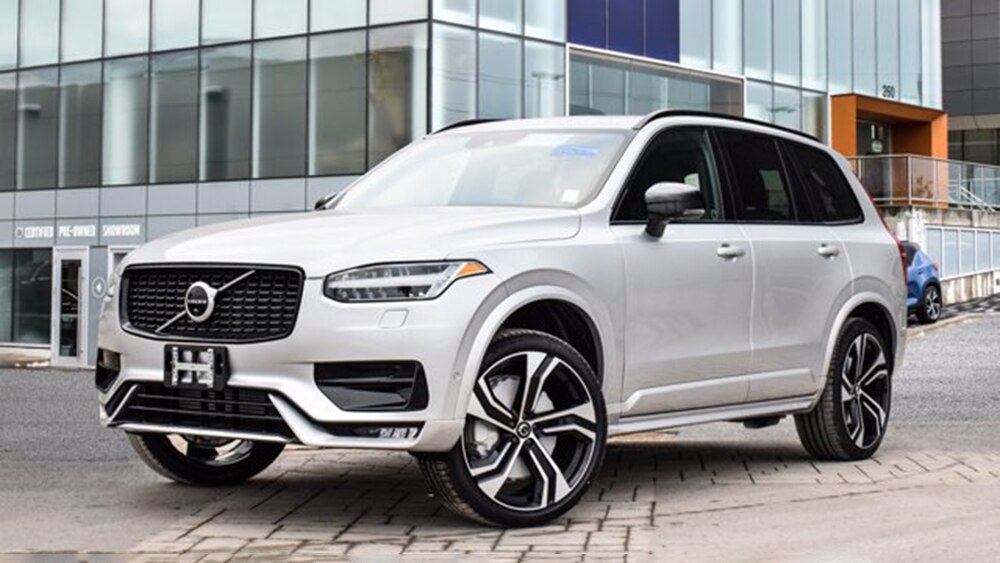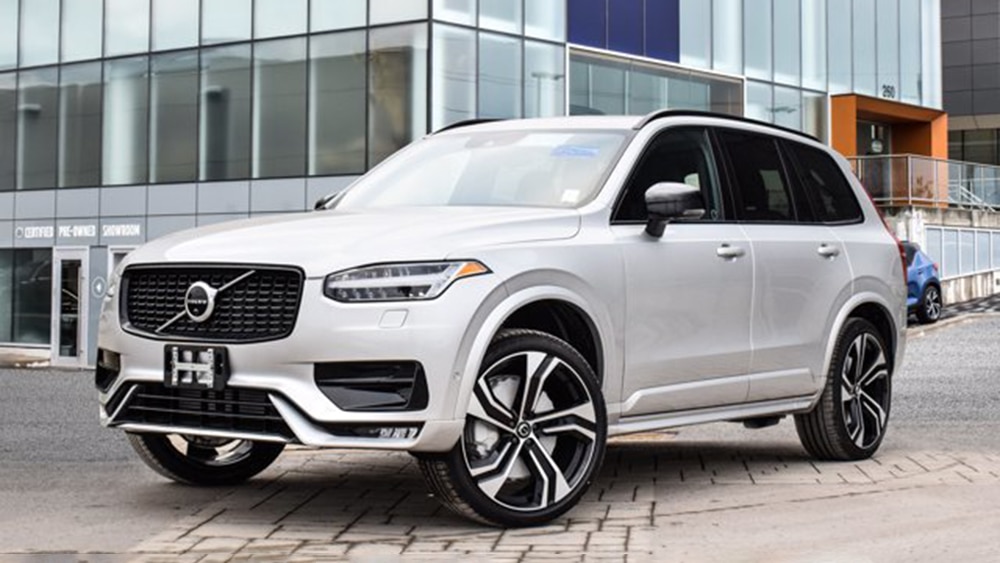 This large SUV has a spacious interior with comfortable space for passengers in all three rows. With its 18-mile electric range, it can handle short runs without needing to turn on the gasoline engine, too. See 2022 Volvo XC90 models for sale
Combined MPGe (electric and gasoline): 55
Combined MPG (gasoline): 27
21. 2022 BMW X5 xDrive45e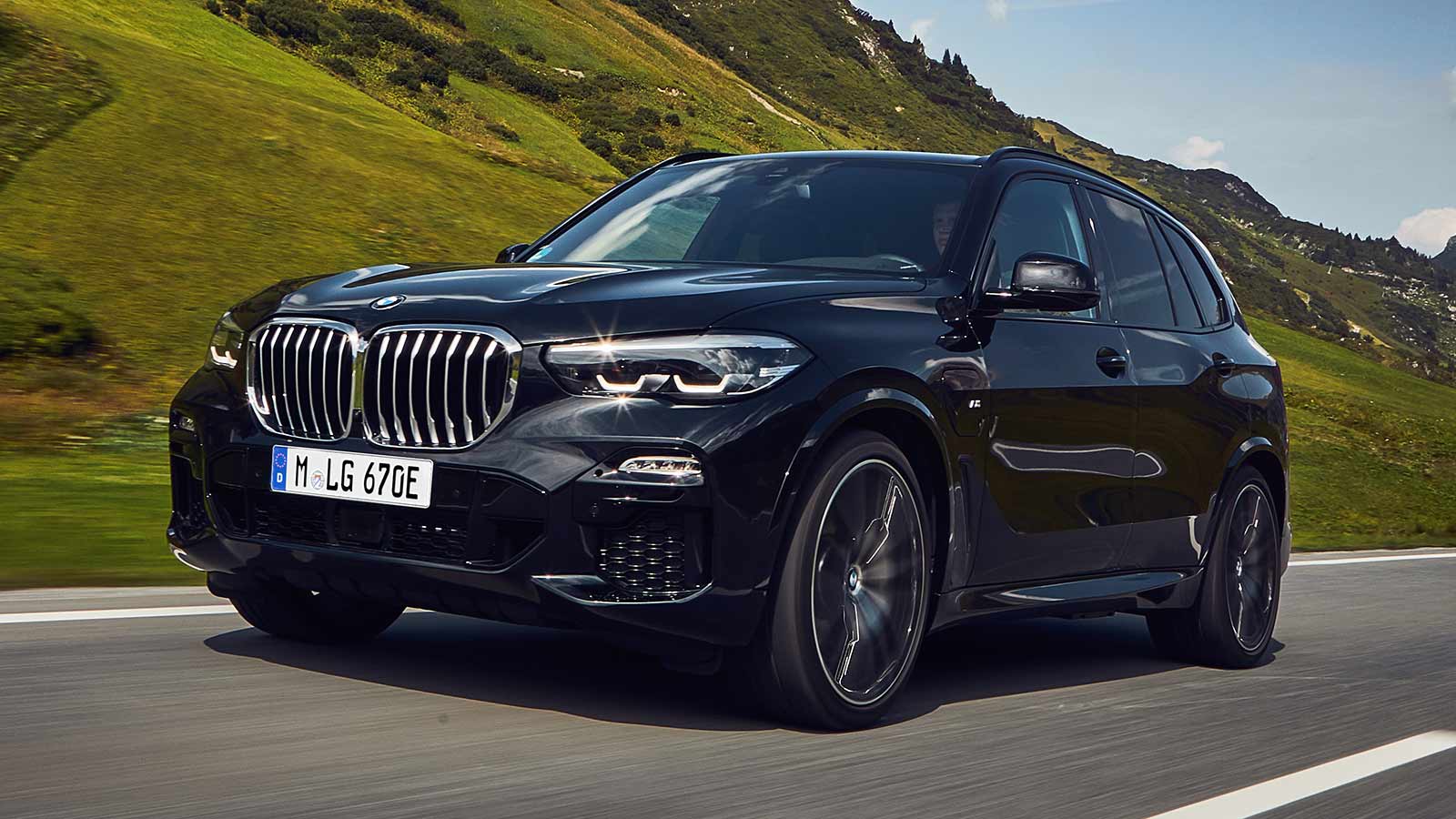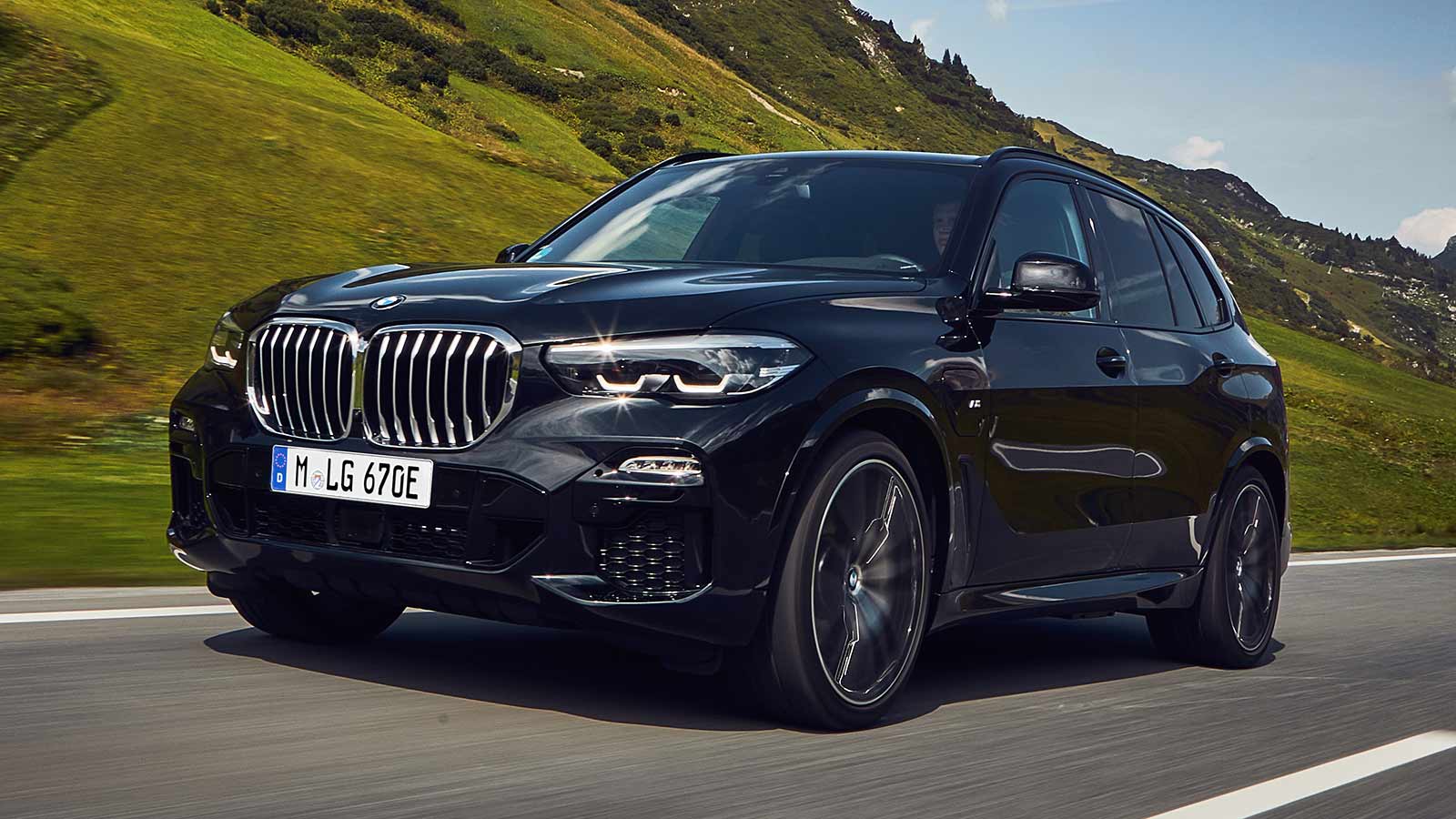 With its sporty handling and well-equipped interior, the BMW X5 may not seem like an efficient choice. Enter the xDrive45e with its plug-in hybrid powertrain. See 2022 BMW X5 models for sale
Combined MPGe (electric and gasoline): 50
Combined MPG (gasoline): 20
22. 2022 Jeep Wrangler 4xe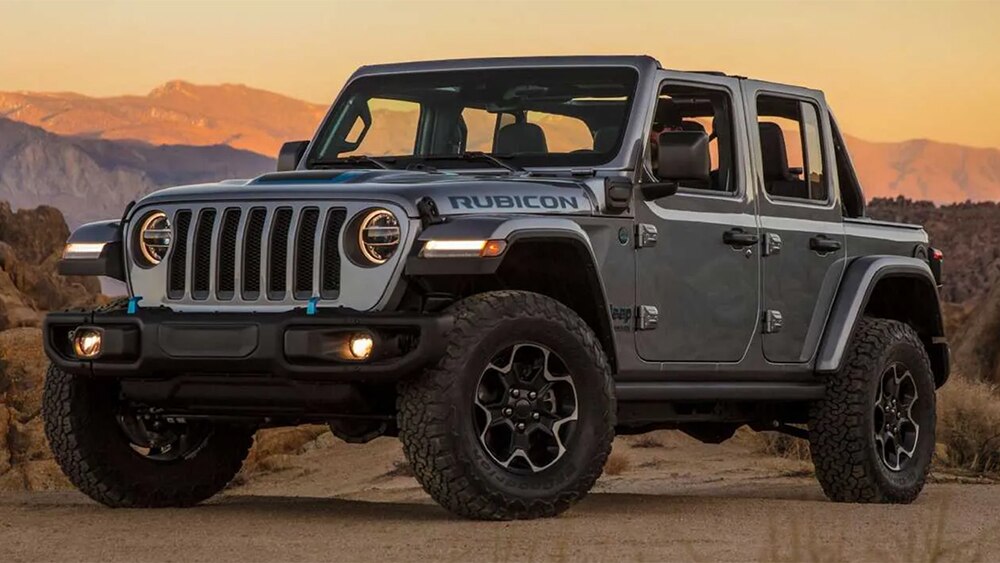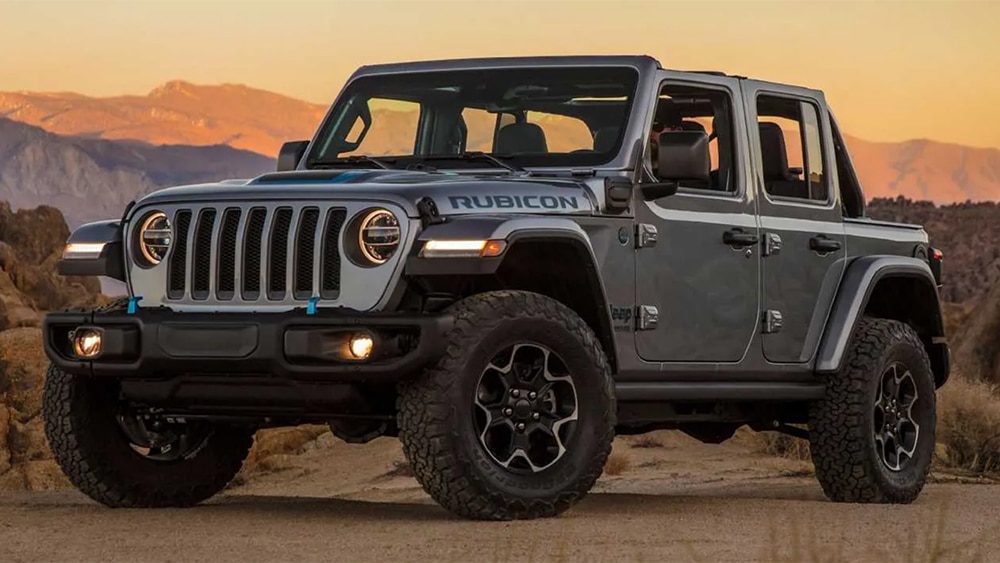 That's "four-by-e," in Jeep-speak. The plug-in hybrid version of the Jeep Wrangler is a hot seller that delivers up to 22 miles of electric-only power. That makes it the perfect weekday commuter that can handle weekend exploration. See 2022 Jeep Wrangler models for sale
Combined MPGe (electric and gasoline): 49
Combined MPG (gasoline): 20
23. 2022 Porsche Cayenne E-Hybrid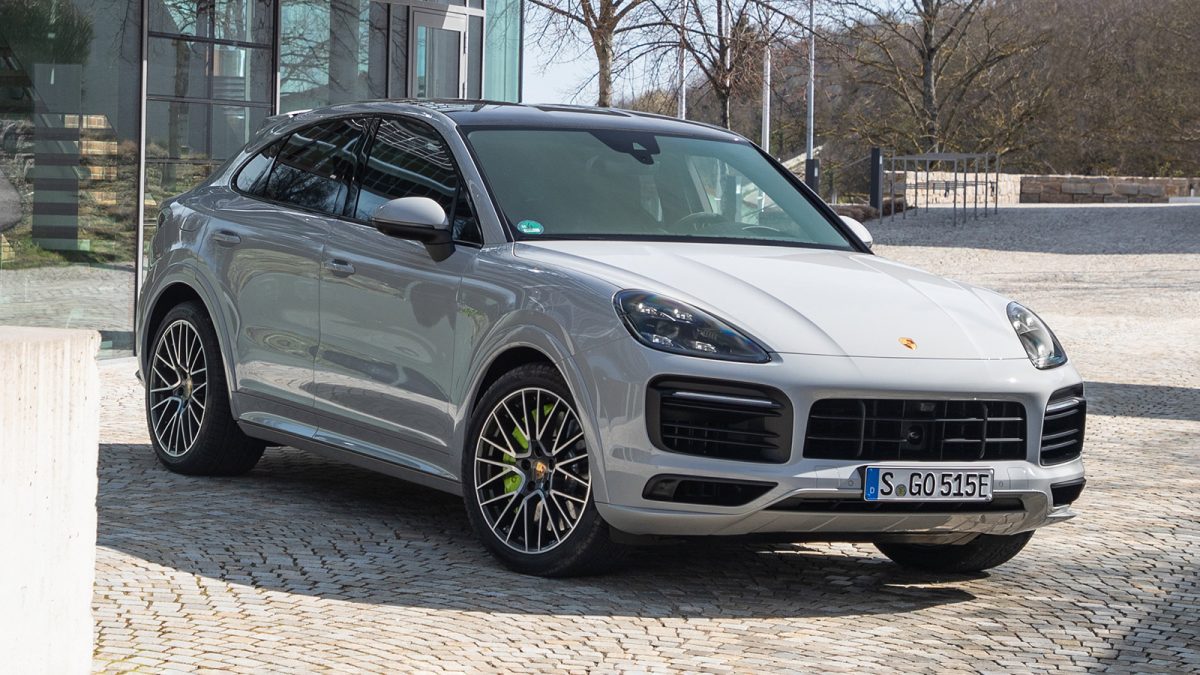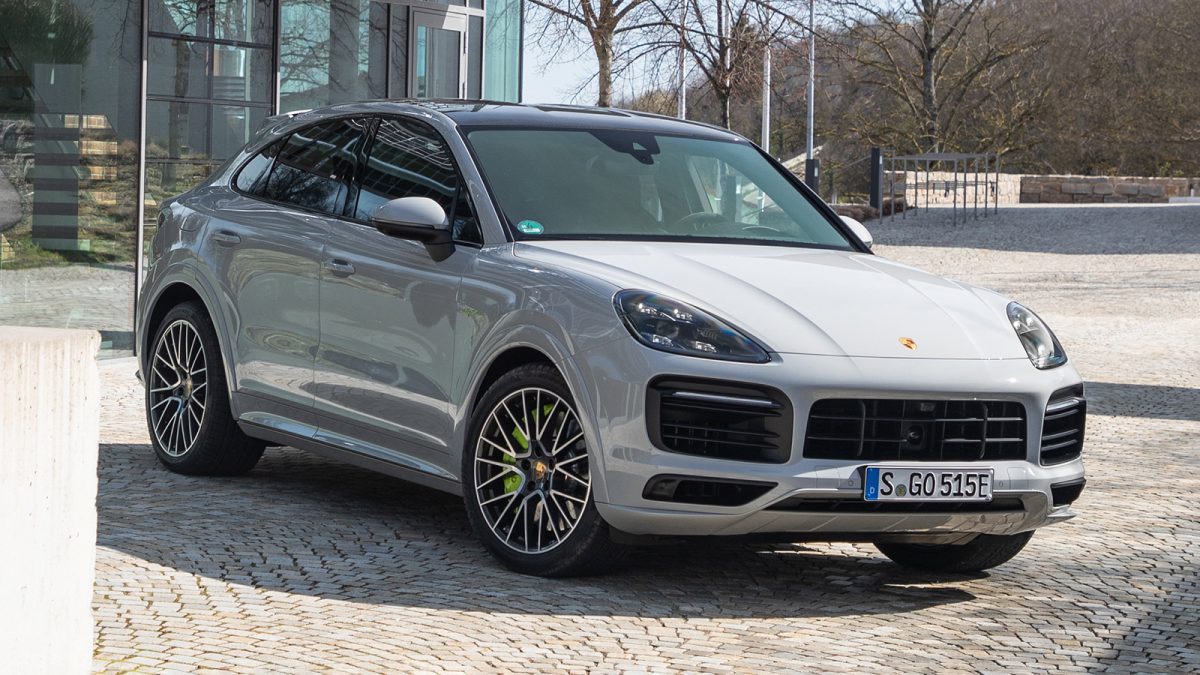 This sporty choice has an efficient powertrain that makes good use of its available electric power, earning it an impressive 46 MPGe. While fuel economy drops quickly (to 21 mpg) once the battery runs out, the Cayenne E-Hybrid's 17-mile all-electric range should handle most shorter commutes. See 2022 Porsche Cayenne models for sale
Combined MPGe (electric and gasoline): 46
Combined MPG (gasoline): 21
24. 2022 Land Rover Range Rover Sport PHEV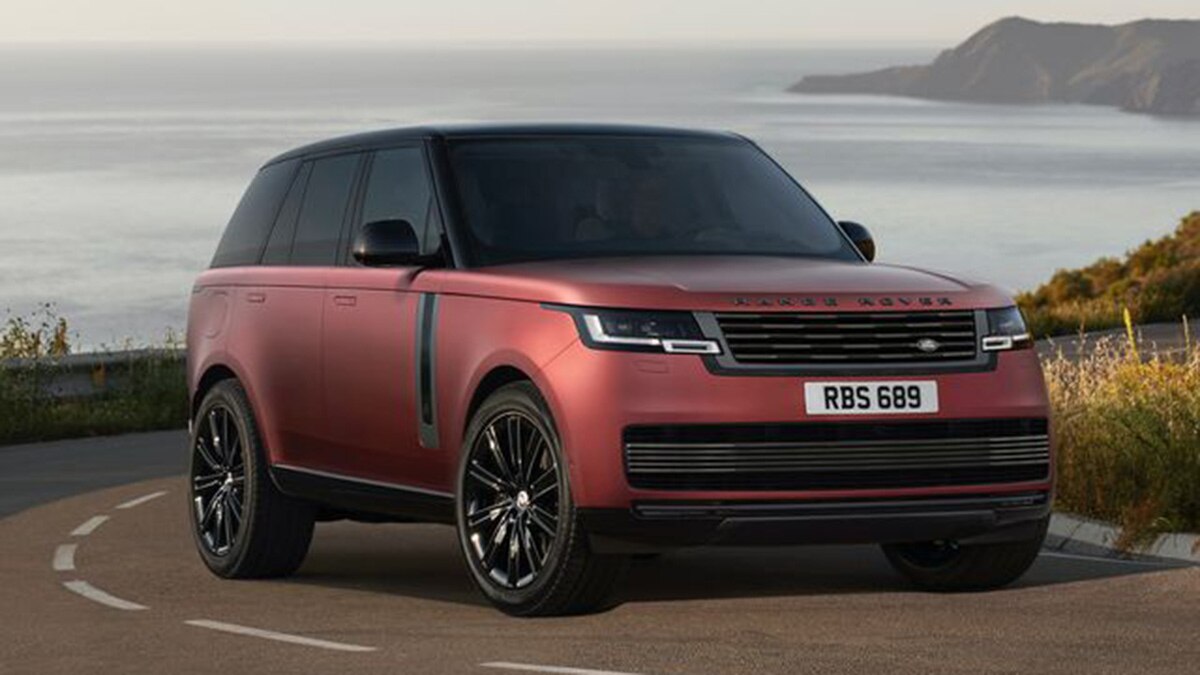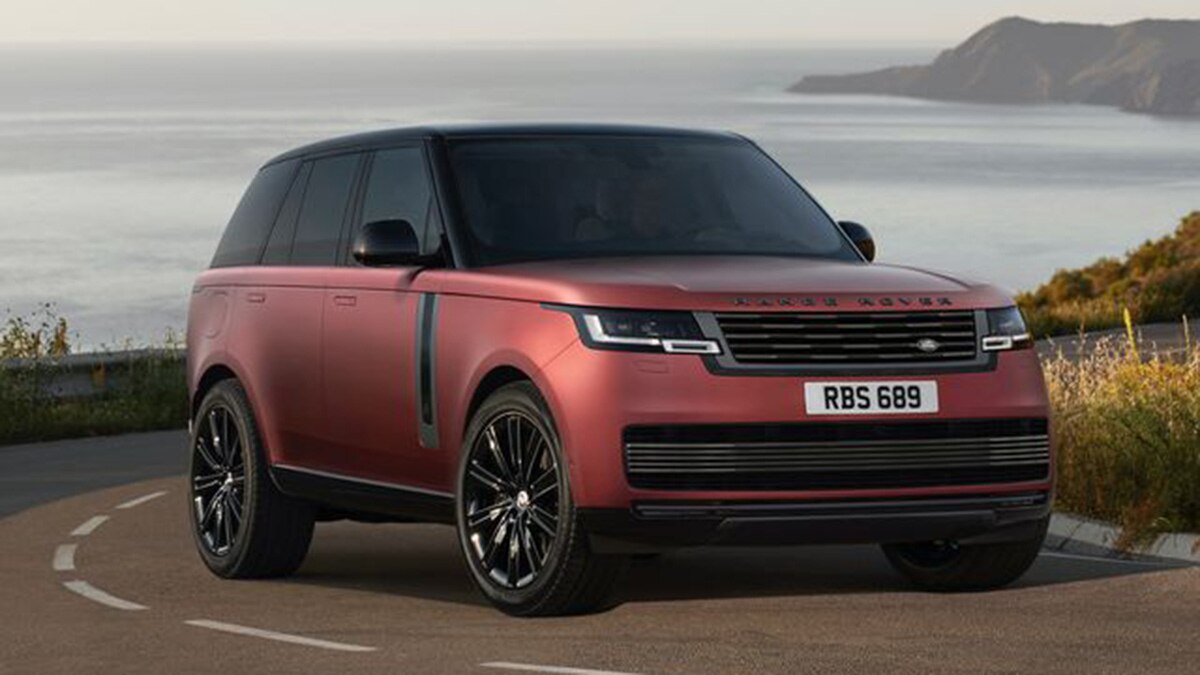 What? A frugal Range Rover? If you do a good job of maximizing its 19 miles of electric-only range (pun intended), the Range Rover Sport PHEV offers up 42 MPGe, according to the EPA. See 2022 Land Rover Range Rover Sport models for sale
Combined MPGe (electric and gasoline): 42
Combined MPG (gasoline): 19
25. 2022 Lexus UX 250h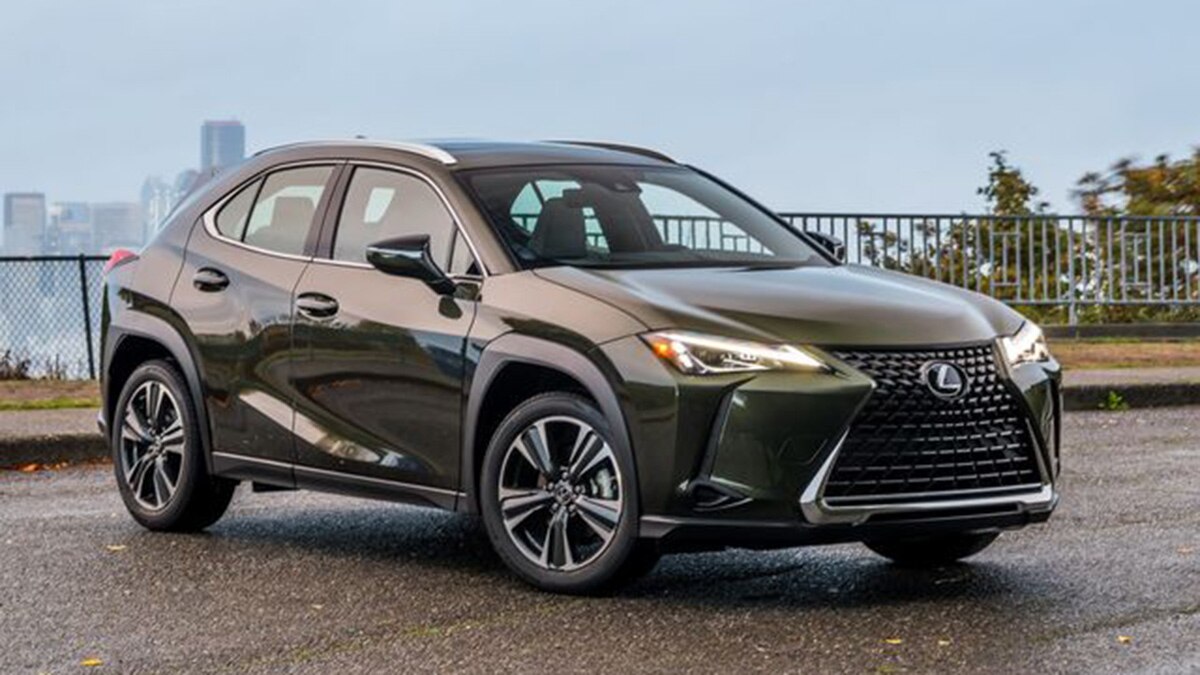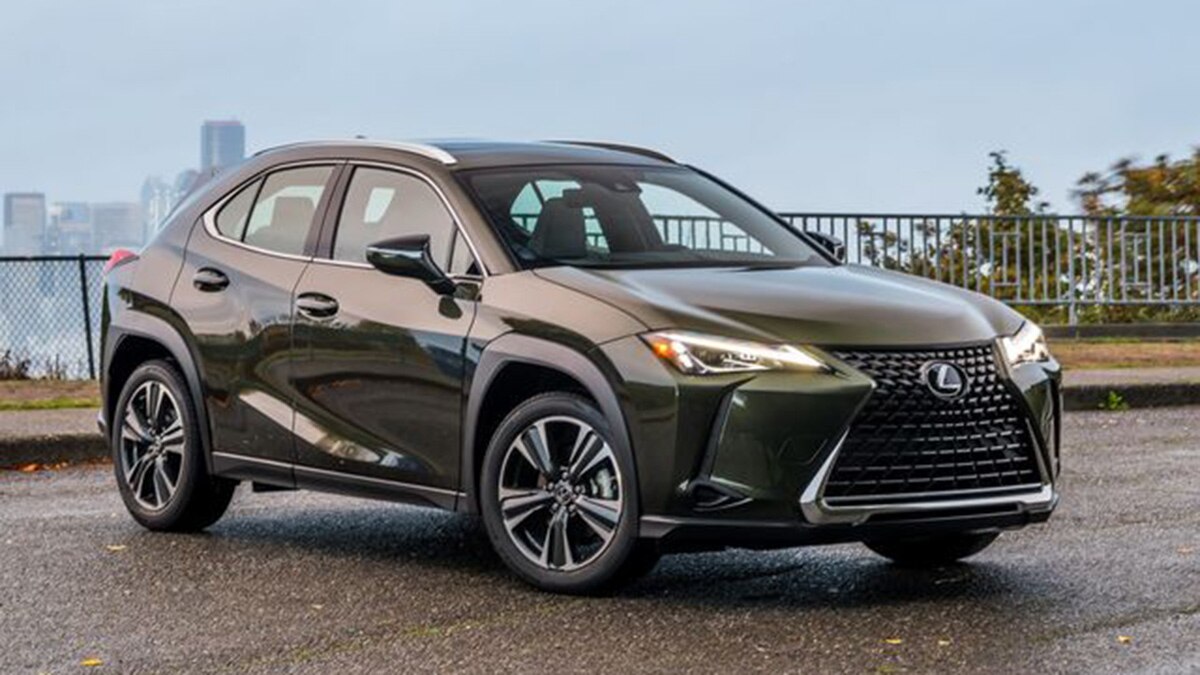 The most eco-friendly hybrid SUV is the small Lexus UX 250h, a city-friendly model with sporty styling and a lavish interior — not to mention the promise of 42 mpg combined. See 2022 Lexus UX 250h models for sale
City/Highway/Combined MPG: 43/41/42
26. 2022 Ford Escape Hybrid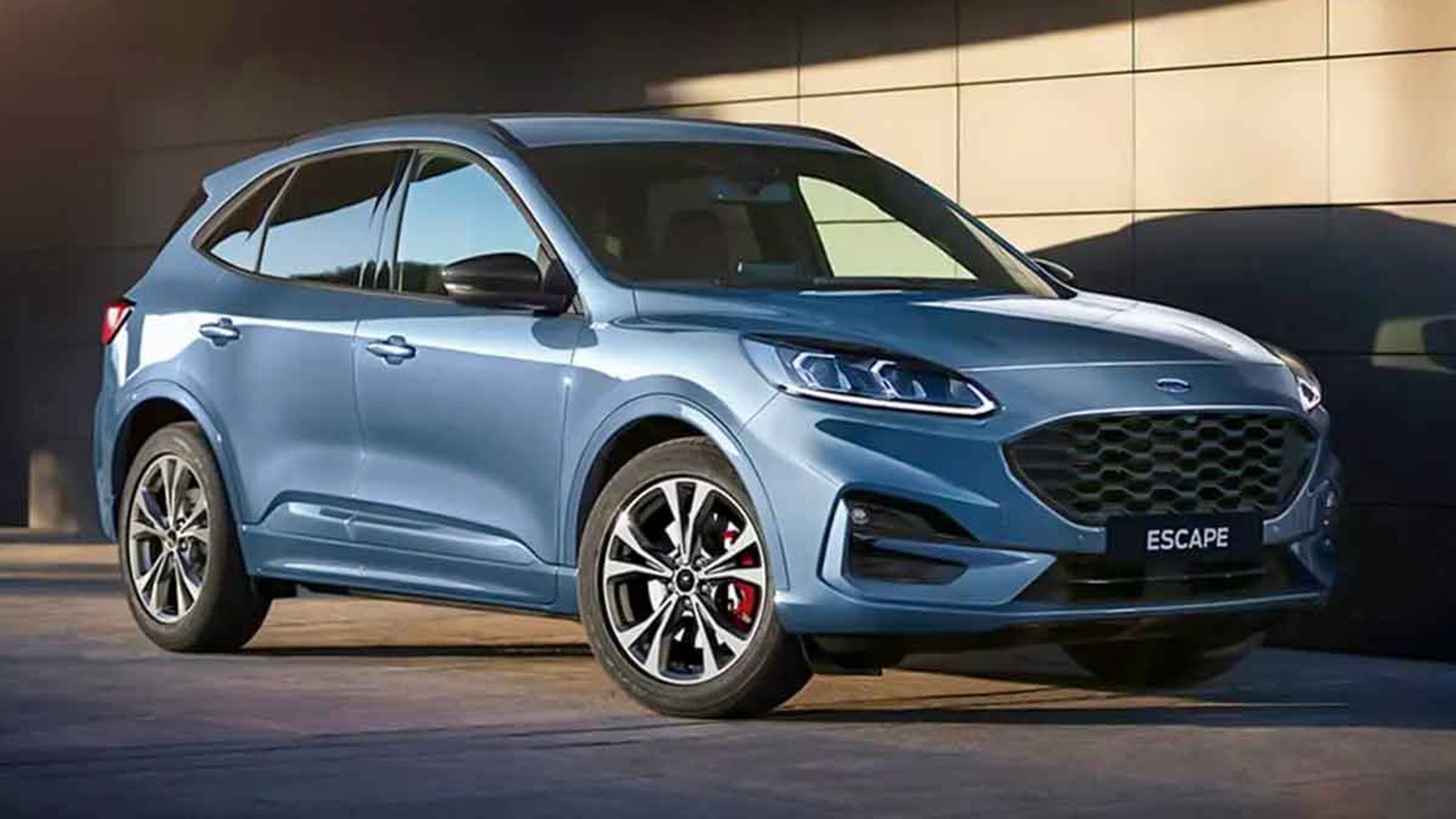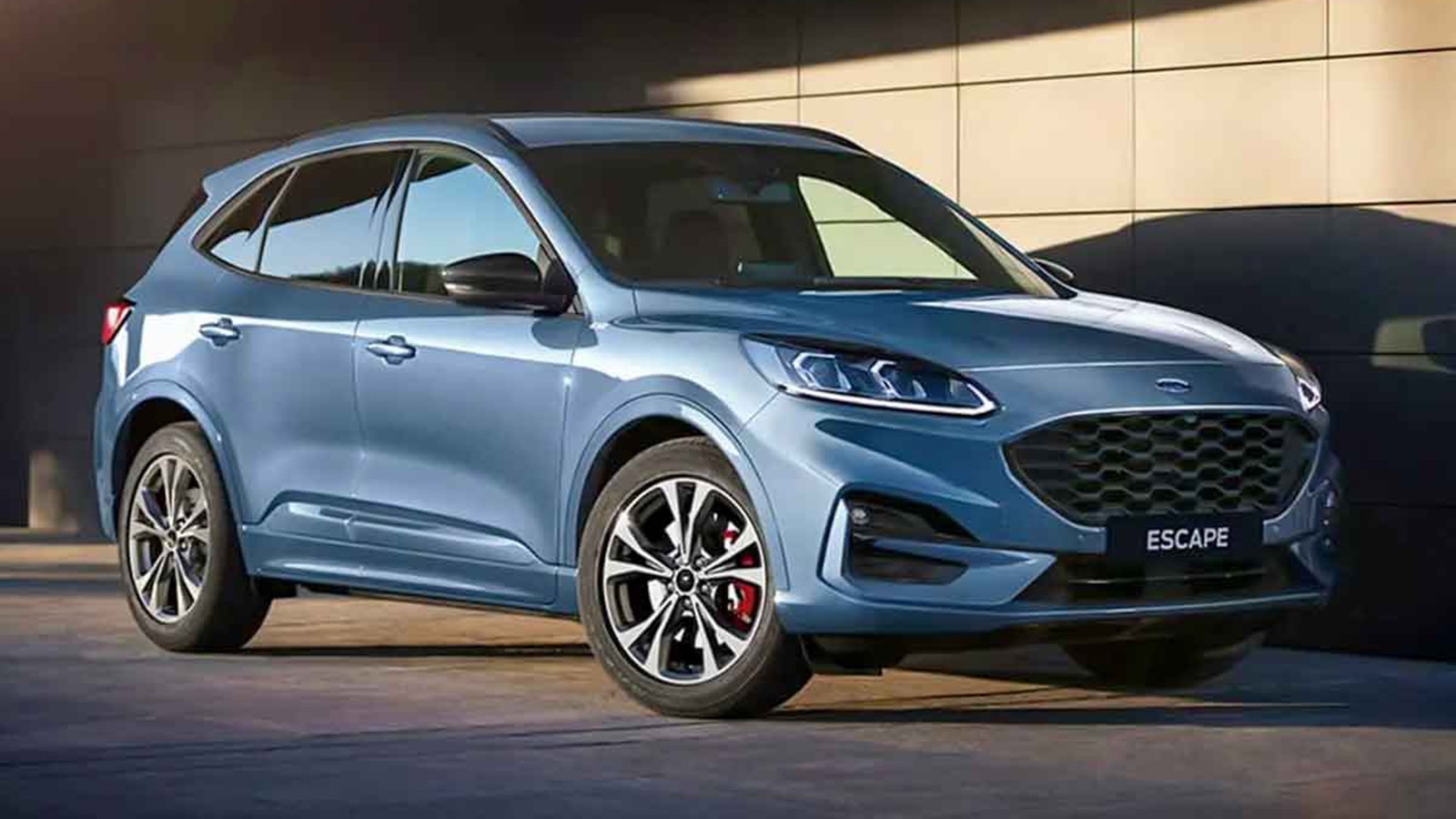 The hybrid version of the Ford Escape might not have the electric range of its plug-in sibling, but it is more affordable — and 41 mpg combined isn't too shabby. See 2022 Ford Escape models for sale
City/Highway/Combined MPG: 43/37/40
27. 2022 Toyota RAV4 Hybrid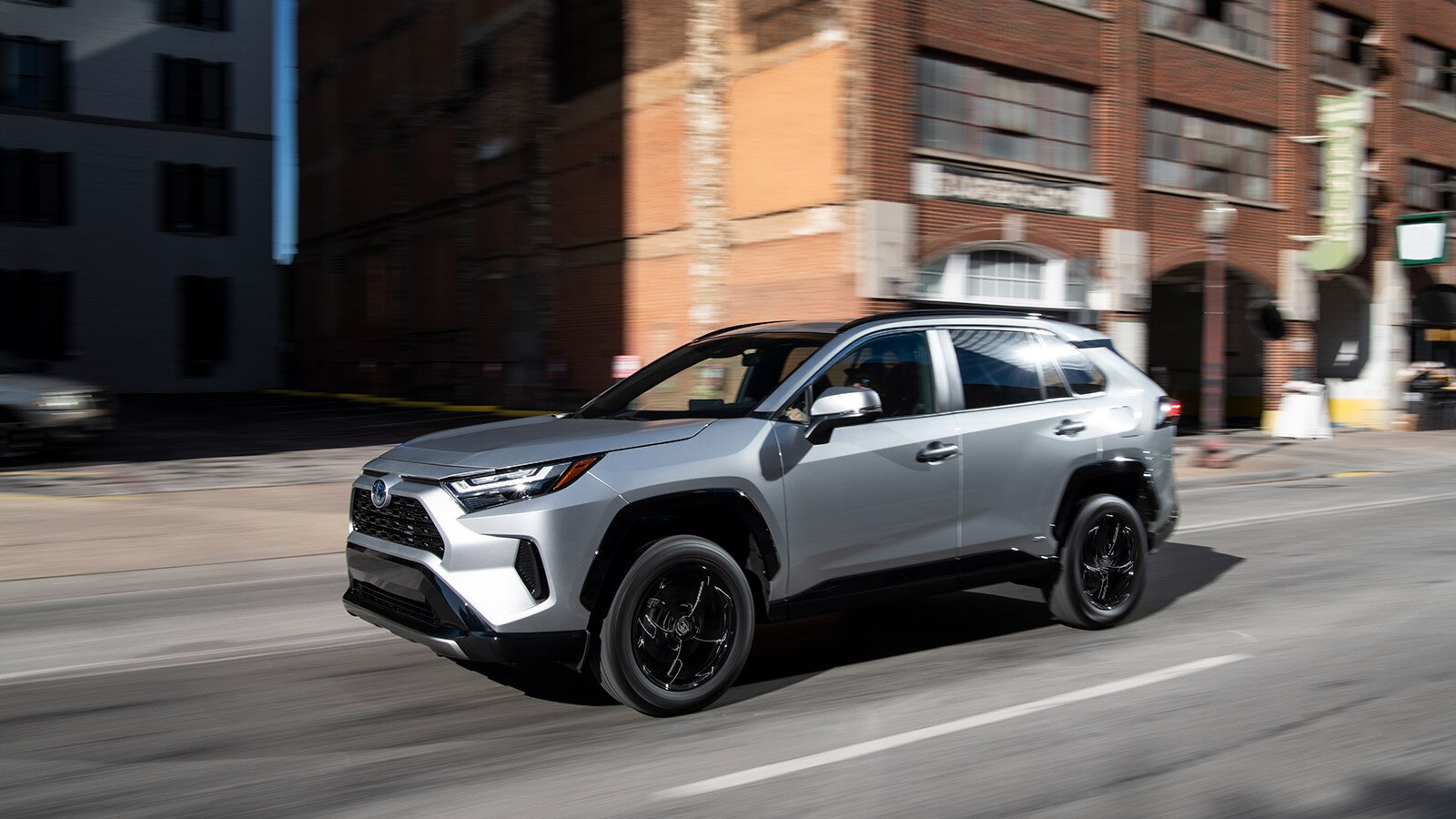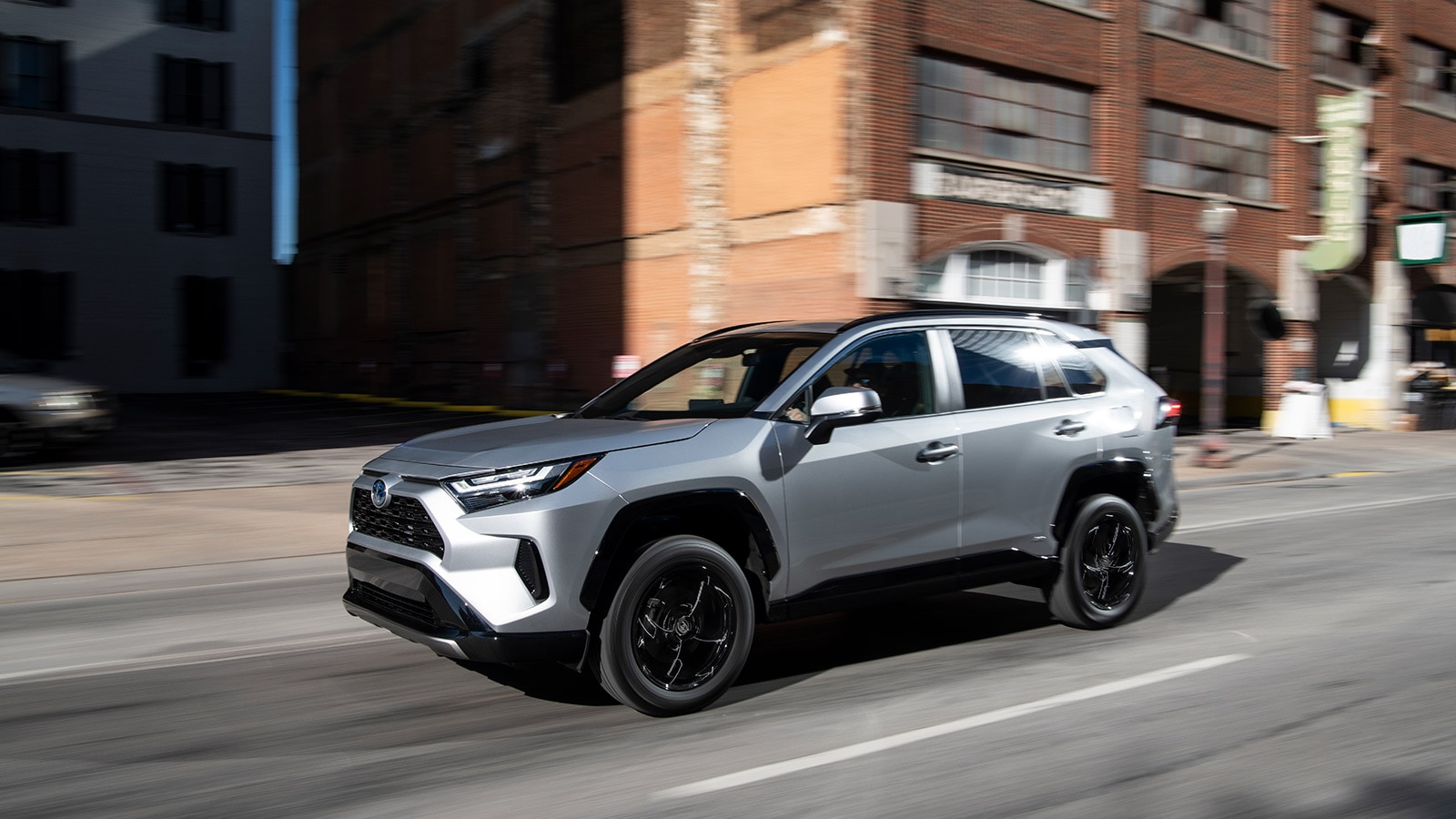 The hybrid version of the Toyota RAV4 is less costly than the plug-in RAV4 Prime, but it's nearly as efficient — and it still boasts standard all-wheel drive. See 2022 Toyota RAV4 models for sale
City/Highway/Combined MPG: 41/38/40
28. 2022 Lexus NX 350h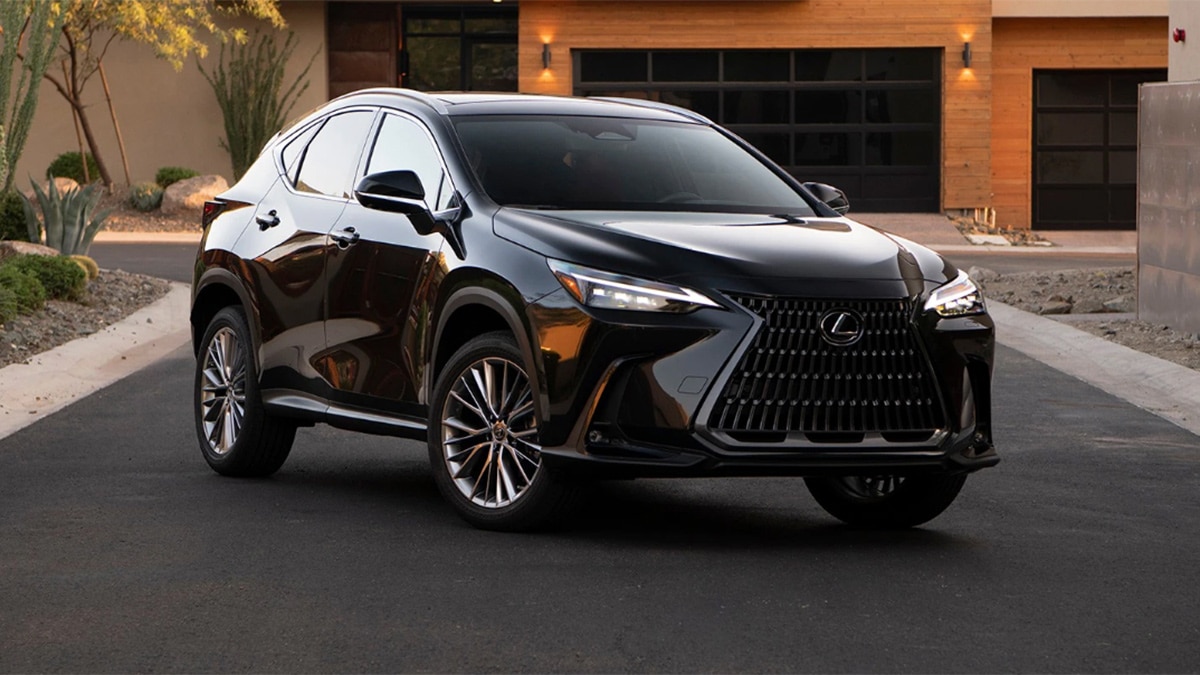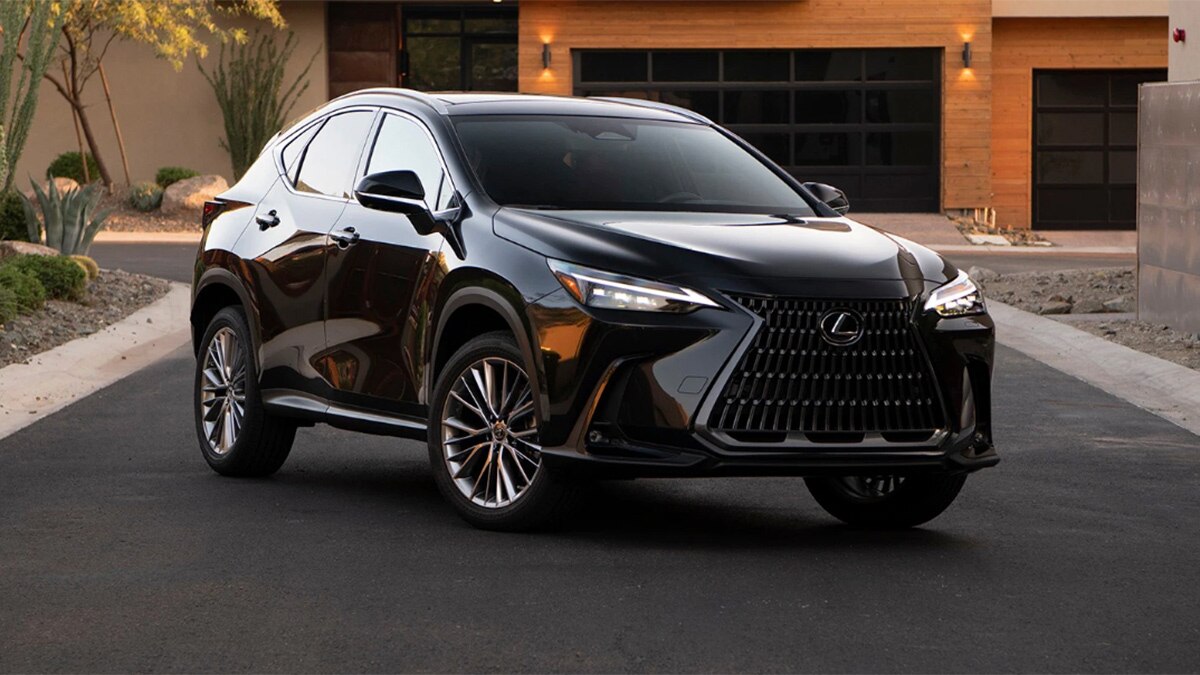 The middle of Lexus' three hybrid SUVs offers up great fuel economy paired with impressive power. Unlike the NX 350h+, this model is available in all 50 states, too. See 2022 Lexus NX 350h models for sale
City/Highway/Combined MPG: 41/37/39
29. 2022 Toyota Venza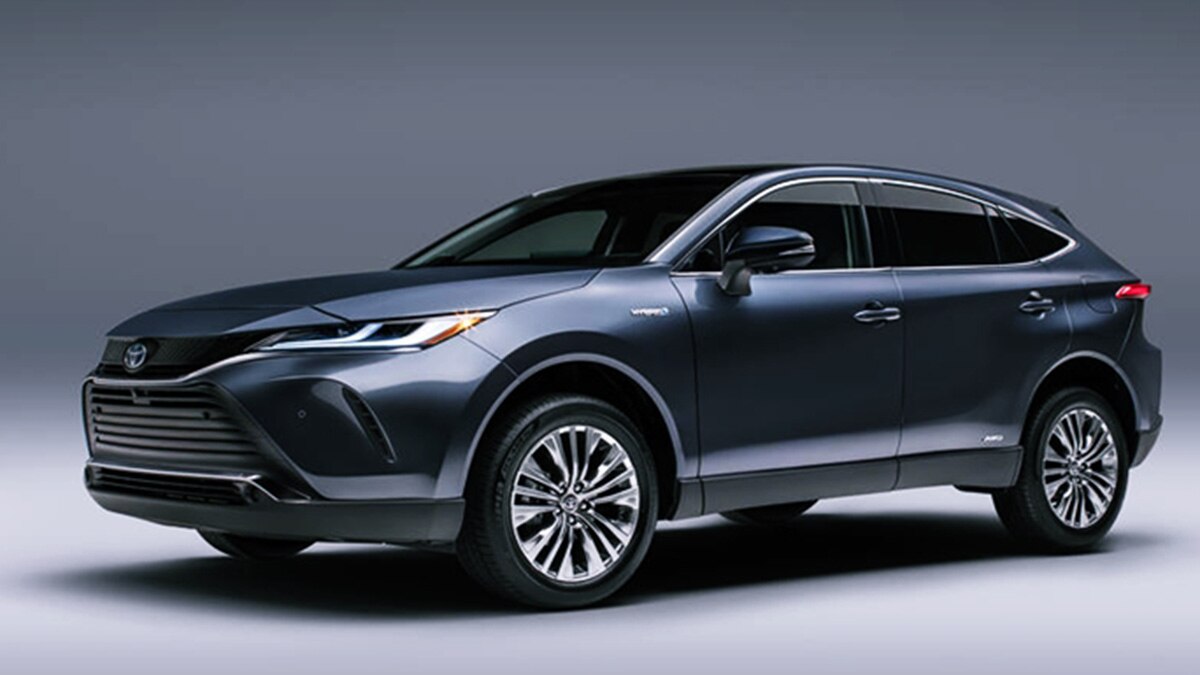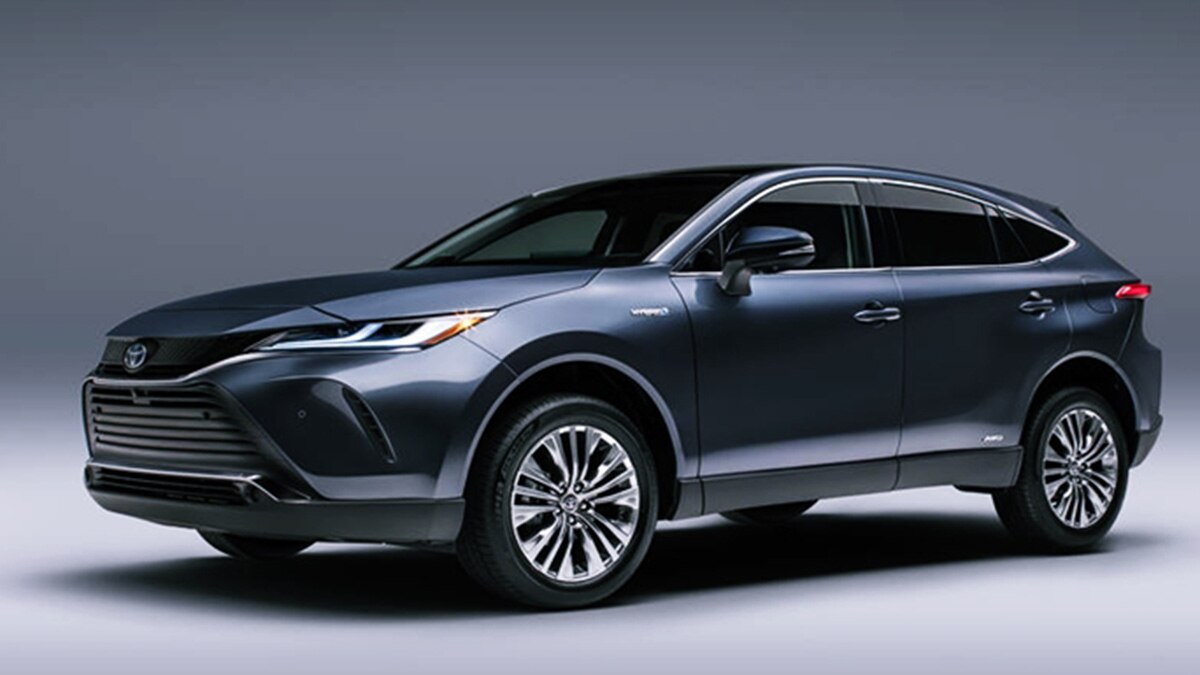 The Toyota Venza is one of those "have your cake, eat it too" SUVs thanks to its eye-catching styling, upscale interior, and promise of 39 mpg combined. See 2022 Toyota Venza models for sale
City/Highway/Combined MPG: 40/37/39
30. 2022 Honda CR-V Hybrid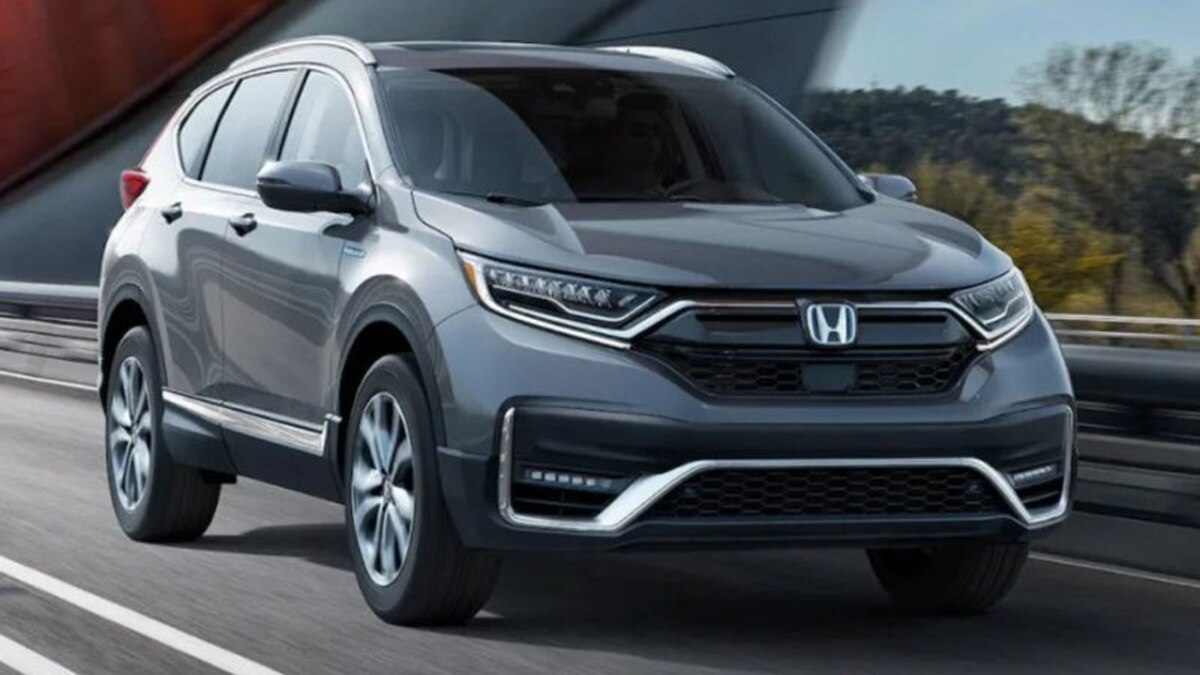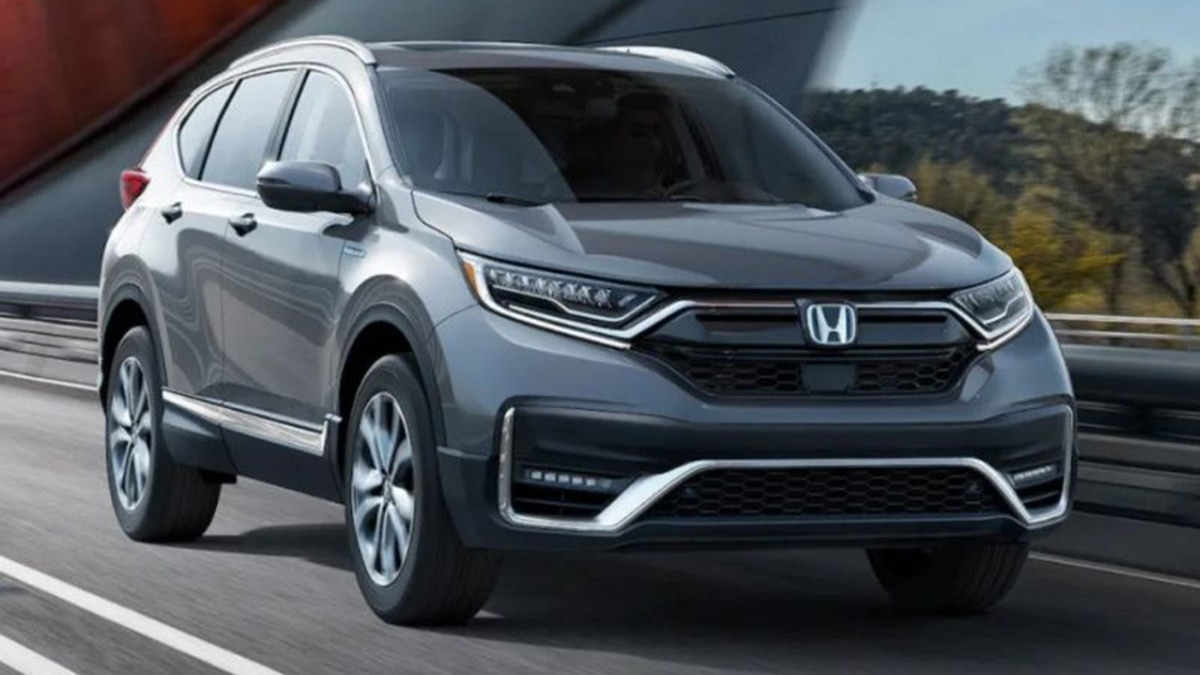 For about $1,200 more than a standard Honda CR-V, the hybrid version offers a big boost in fuel economy without sacrificing this model's comfortable interior and spacious cargo area. See 2022 Honda CR-V models for sale
City/Highway/Combined MPG: 40/35/38
30 Most Fuel-Efficient SUVs of 2022
2022 Tesla Model Y
2022 Hyundai Kona Electric
2022 Ford Escape PHEV
2022 Tesla Model X
2022 Ford Mustang Mach-E
2022 Volkswagen ID.4
2022 Audi Q4 e-Tron
2022 Toyota RAV4 Prime
2022 Volvo XC40 Recharge
2022 Lexus NX 450h+
2022 Hyundai Tucson Plug-In Hybrid
2022 Kia Sorento Plug-In Hybrid
2022 Lincoln Corsair Plug-In Hybrid
2022 Hyundai Santa Fe Plug-In Hybrid
2022 Mitsubishi Outlander PHEV
2022 Rivian R1S
2022 Audi Q5 Plug-In Hybrid
2022 Lincoln Aviator Plug-In Hybrid
2022 Volvo XC60 T8 Recharge
2022 Volvo XC90 T8 Recharge
2022 BMW X5 xDrive45e
2022 Jeep Wrangler 4xe
2022 Porsche Cayenne E-Hybrid
2022 Land Rover Range Rover Sport PHEV
2022 Lexus UX 250h
2022 Ford Escape Hybrid
2022 Toyota RAV4 Hybrid
2022 Lexus NX 350h
2022 Toyota Venza
2022 Honda CR-V Hybrid