Top Cars
My Father's Car: Cars That Remind Us of Our Dads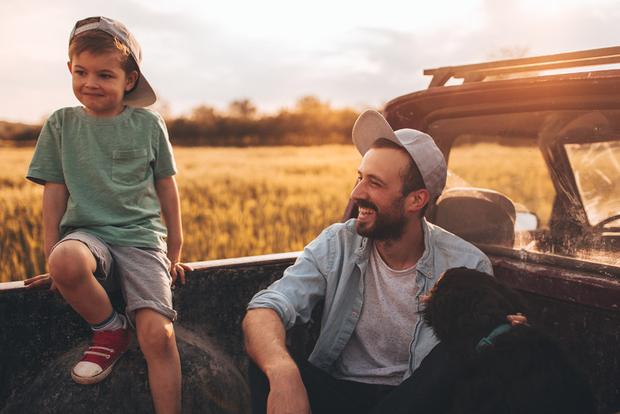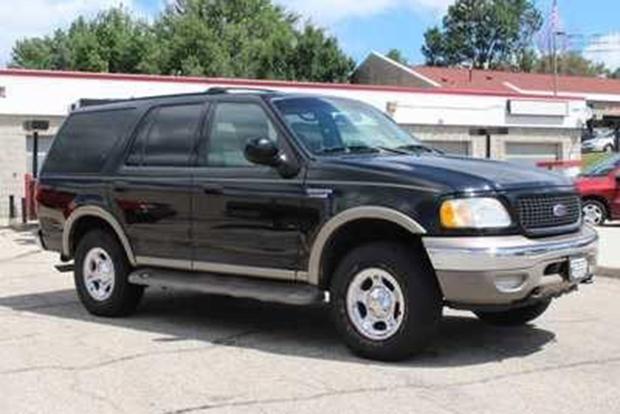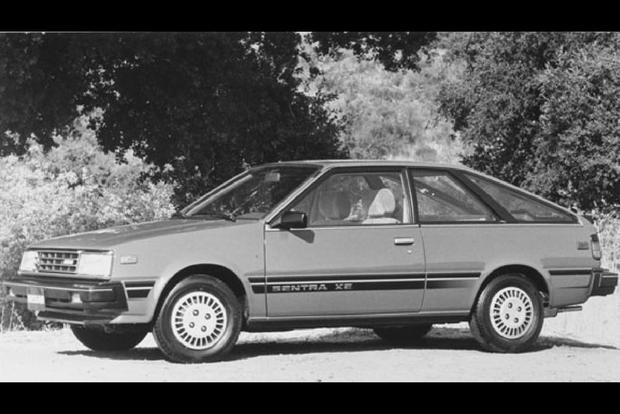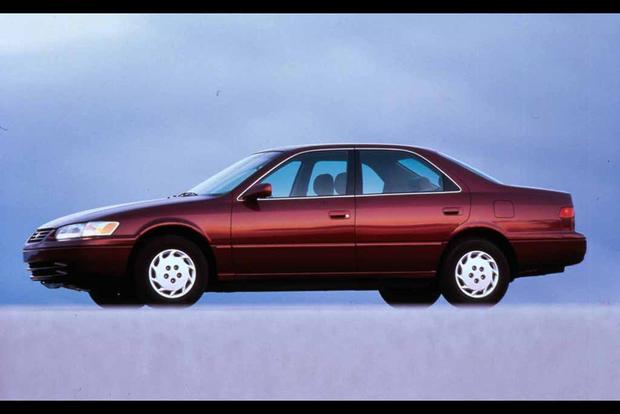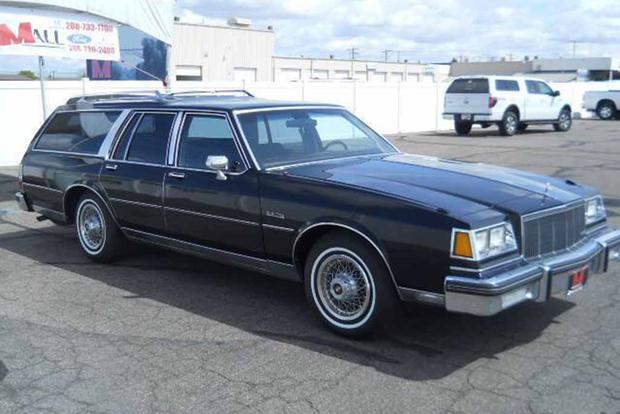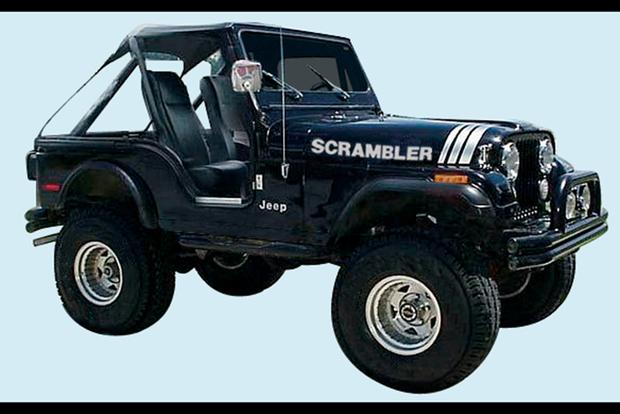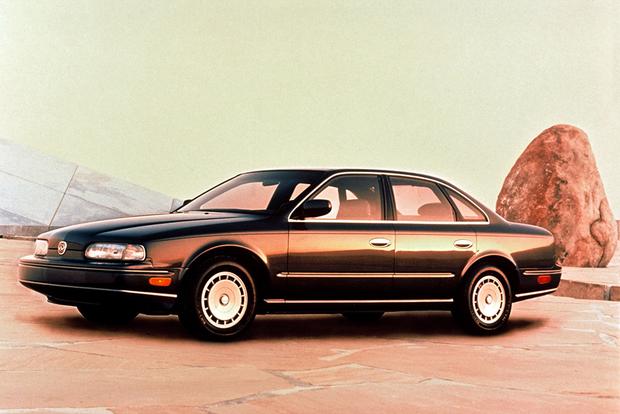 Father's Day is here -- and that got us thinking about our dads and (of course) their cars. To combine them, we asked a few members of our team what cars they associate with their dads -- and what cars bring up the best memories of time spent with their fathers. As you can see from their responses, some of our staffers have strong car-related memories shared with their dads -- while some fathers viewed the car as an appliance used to cart around the family.
ALLIE ARGO, Marketing Manager
For my dad, he might hate this, but the car that always reminds me of him is this old black 2001 Ford Expedition he had when we were in high school. My older sister was notorious for getting in accidents, but he still let us take it to the beach for a quick surf trip with a bunch of friends one afternoon. On the way home, we got into this embarrassing wreck at a toll booth -- and we were SO scared he was going to kill us when we got back. He was surprisingly super calm about it and just zip-tied the bumper back on until he could get it fixed. I guess that's why it's a good idea to drive a beater when your kids are 16!
BEN CHENEY, Data Content Manager
My dad doesn't care about cars at all -- and he's always bought used Japanese sedans so he never has to think about them.
If I had to choose one particular car that reminds me of my dad, it would have been the 1986 Nissan Sentra that I learned to drive in. At least it had the 5-speed manual. It died on a bridge somewhere outside of Baltimore due to a timing-chain failure, which I believe was due to oil starvation -- which was fine, since his mechanic already said it was too dangerous to drive due to the rear shock towers being completely rusted out.
Did I mention he literally couldn't care less about cars?
DOUG DEMURO, Editor, Autotrader Oversteer
It is almost impossible to imagine a person caring about cars less than my father. My Father's Day car is the Toyota Camry, because my father would buy one new every decade and then own it for 10 years. He did this twice -- and also once with a Corolla, before I was born. Hubcaps and cassette players were his specialties. The cars were always practical and functional, just like my dad, and so the Camry (to this day) reminds me of him. The moment I had my own money, I broke the Toyota Camry cycle -- and I've been buying more exciting cars ever since!
BRIAN MOODY, Executive Editor
I was lucky enough to be raised by a dad who really likes cars. I suspect my chosen path in life -- the old cars in high school and college, the early writing gigs that paid absolutely nothing, and eventually the job I have now -- were all a reflection of my father's influence.
One thing I know is that my dad really liked old Buicks, especially from 1939. However, the car that most reminds me of my dad is much less glamorous: It's a 1979 Buick Estate Wagon. When we got that new car, I was just a little kid -- but I remember how exciting it was to get a new car, and how my dad told me how he always wanted to own a Buick. I doubt his dream car was Buick Estate Wagon, but he had five kids, so the '39 probably wasn't going to work. That pale-blue wagon was the family car for the bulk of my childhood, and it was the car I eventually drove as a teen. One of the standout features was that the Estate Wagon had a cassette player with, get this... a four-speaker stereo. Pretty sweet, right? When I see one of those old Buick station wagons, I think of my dad.
NICHOLE MRASEK, Senior Public Relations Manager
The car that reminds me most of my dad is an '81 Jeep Scrambler, since my dad had one when I was growing up. I remember waiting to be picked up from preschool, and the teachers would call out "black Jeep Scrambler" -- and I would race to the door, thinking I was the coolest kid on the block. I'll never forget the noise it made: You could always hear him coming down the street home from work. I also loved that it was a two-seater, so it was just daddy-daughter time. That Jeep was a classic -- fun and rugged. It will always make me think of being little, thinking things were cooler and bigger than they were, and having a blast driving it around the back roads where I grew up.
ROB NESTORA, Content Producer
When I was a kid, my father took me to the New York Auto Show every year, likely as a surefire way to keep an inquisitive preteen occupied for a few hours without it involving Teenage Mutant Ninja Turtles or Super Mario Brothers. I remember him excitedly talking to me about the introduction of the Lexus and Infiniti luxury brands before the show one year as I nodded ignorantly, not really knowing anything about either one of them.
Although initially the first Infiniti he bought was a brand-new 1991 M30 Coupe, it was the Q45 that he purchased just a year later that always stuck in my mind. It was such a cool car -- smooth, powerful and luxurious. Even the Infiniti badge on the front grille was swanky, with decorative etching -- and I would take extra care making sure it was spotless when I would wash his car in the driveway. It was no surprise when, just a few short years later, he traded in his 1992 Q45 for a '94 (with its updated front grille) -- because, frankly, we all loved it so much. It'd be one of the first cars I ever drove, and to this day I can't see a Q45 without thinking of the old man.