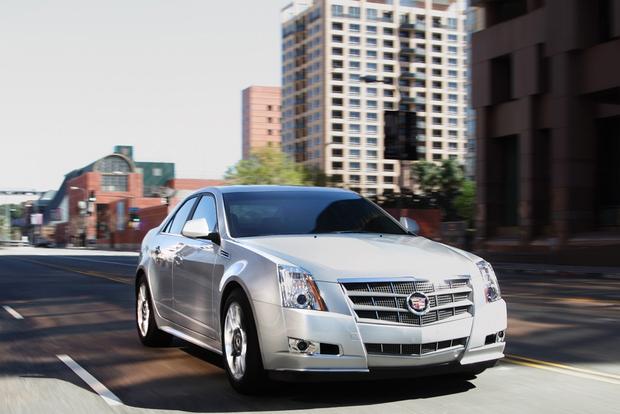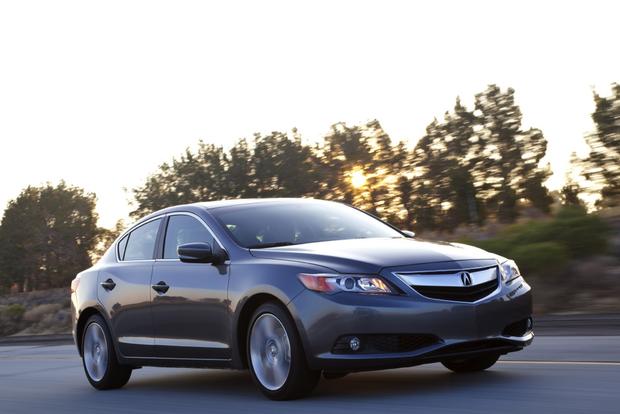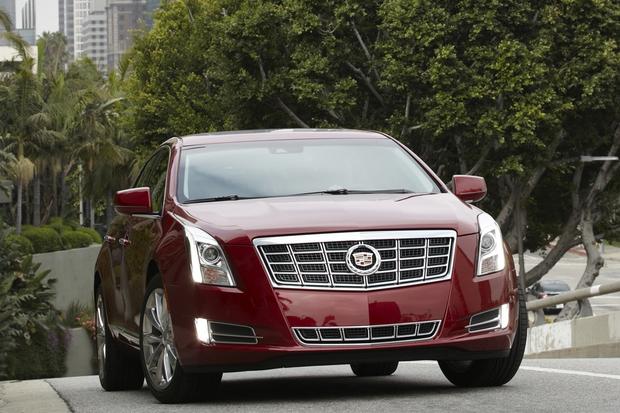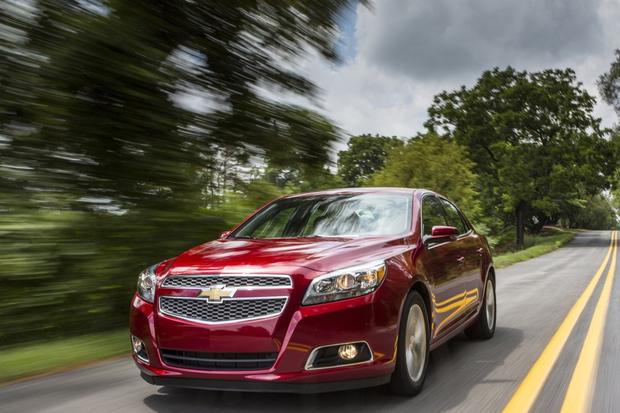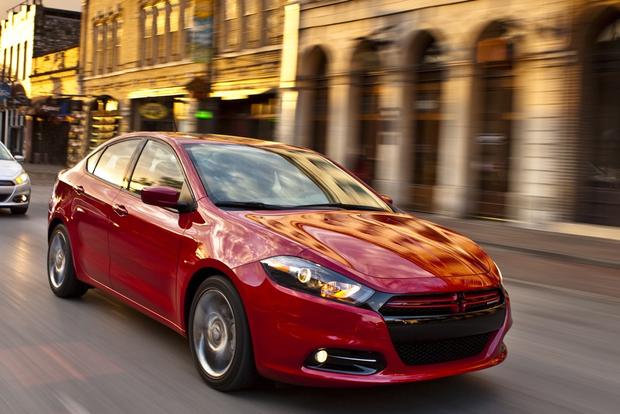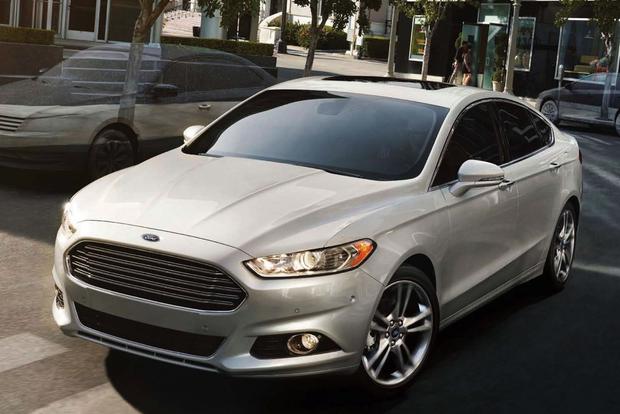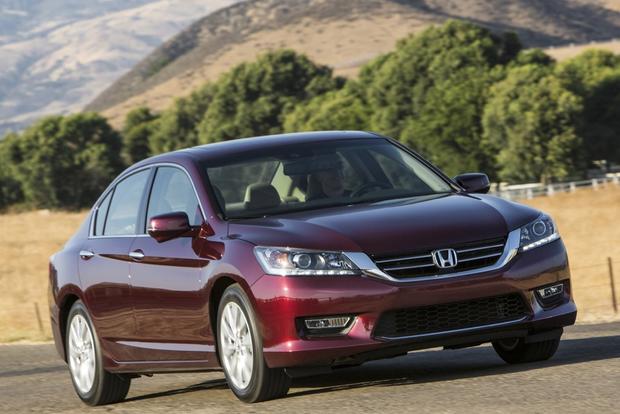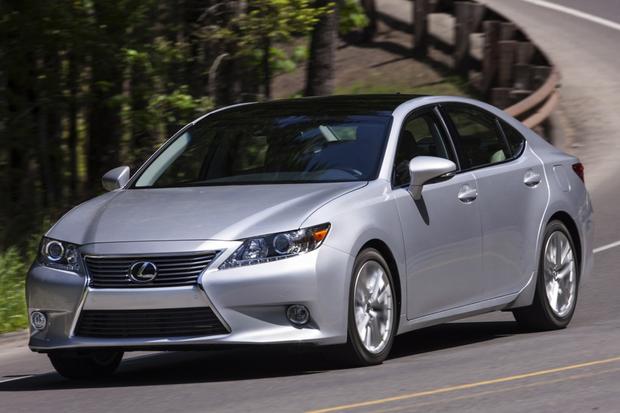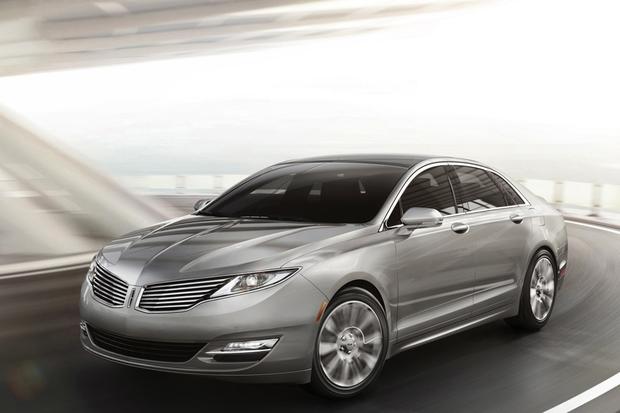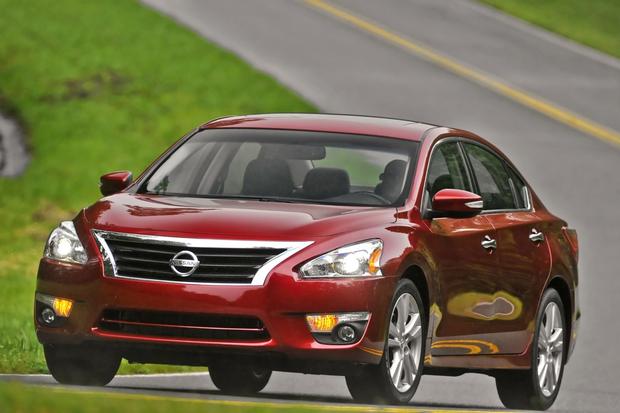 With the market for new cars changing so quickly, it can be hard to keep tabs on which models offer the latest designs and the newest features. We've listed several of today's latest sedans for shoppers who want up-to-date styling and cutting-edge gadgets in their next four-door.
Acura ILX
Acura's latest model is a compact, entry-level luxury sedan based on the Honda Civic. Priced from just over $27,000 with shipping, the ILX offers three engines. A 2.0-liter 4-cylinder is borrowed from the Civic and offers 150 horsepower. A 111-hp, 1.5-liter hybrid 4-cylinder also comes from the Civic and returns 39 mpg city/38 mpg highway, according to the EPA. For buyers looking for something sporty, Acura offers the ILX with a 201-hp, 2.4-liter 4-cylinder and a 6-speed manual. That model starts at just under $31,000.
Cadillac ATS
The ATS is an all-new, entry-level Cadillac designed to compete with the BMW 3-Series and Mercedes C-Class. Priced from just over $34,500 with shipping, it offers crisp styling and direct handling that makes it a tough competitor for established rivals. Base-level ATS models start around $33,500 and use a 200-hp, 2.5-liter 4-cylinder. Many sporty-minded buyers will spring for the ATS 2.0T, which starts around $35,500 with a 270-hp, 2.0-liter turbo 4-cylinder. Topping the range is the ATS V6, which boasts a muscular 320 hp. It starts around $42,000. All ATS models use standard rear-wheel drive, while all-wheel drive is optional on 2.0T and 3.6 trims.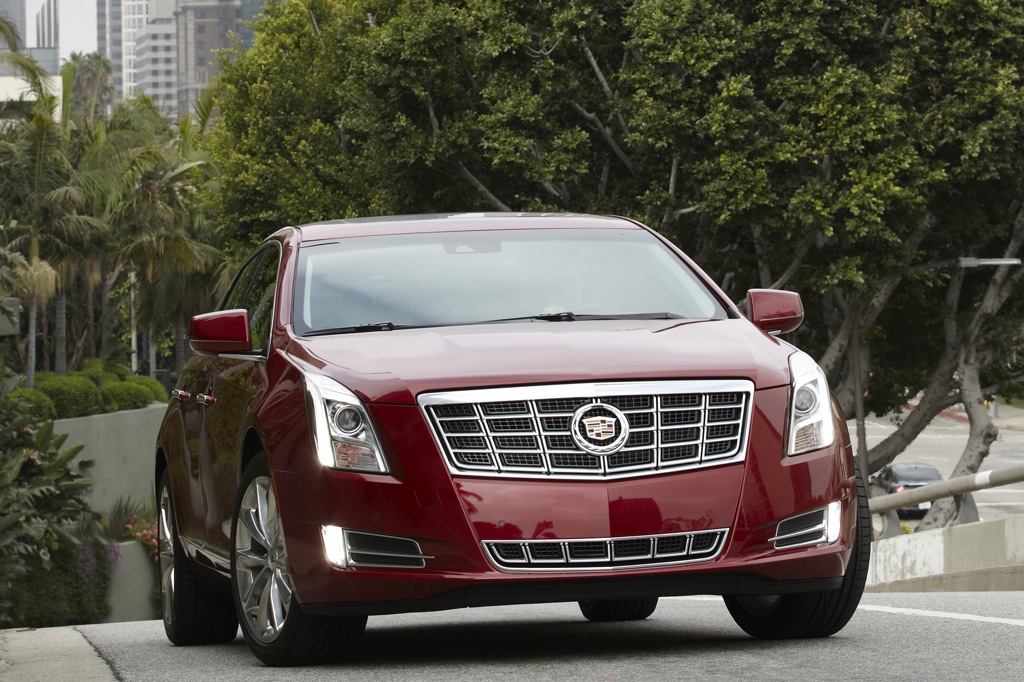 Cadillac XTS
The full-size Cadillac XTS debuts for the 2013 model year. Replacing the DTS and STS, the XTS is a front-wheel-drive sedan with optional all-wheel drive. Power comes from a 304-hp, 3.6-liter V6. That's the same engine used in Cadillac's new ATS and midsize CTS sedans. Prices start around $45,500, though they can easily climb above $60,000. A 6-speed automatic transmission is standard, as is Cadillac's touchscreen-based CUE infotainment system.

Chevrolet Malibu
Chevrolet's midsize Malibu sedan is totally redesigned for the 2013 model year. Designed to take on major rivals like the Honda Accord and Toyota Camry, the Malibu starts around $22,500 with shipping. Its standard engine is a 2.5-liter 4-cylinder rated at 22 mpg city and 34 mpg highway. Environmentally friendly drivers will opt for the Malibu Eco, which uses a hybrid 4-cylinder for 25 mpg city and 37 mpg highway. High-end Malibu models use a 259-hp turbo 4-cylinder. A 6-speed automatic is standard in all Malibu models, as is a 7-inch, center-mounted touchscreen.
Dodge Dart
The compact Dodge Dart replaces the Caliber for the 2013 model year. Three engines are offered, each with similar horsepower outputs. The base-level engine is a 160-hp, 2.0-liter 4-cylinder. There's also a 160-hp, 1.4-liter turbo 4-cylinder borrowed from the FIAT 500 Abarth. Topping the range is a 184-hp, 2.4-liter 4-cylinder used in the Dart R/T. A 6-speed manual is standard, while a 6-speed automatic is optional. An available Dart Aero uses features like an underbody aero kit and active grille shutters to return more than 41 mpg highway. Pricing for the Dart starts around $16,500 with shipping, though upscale models can reach into the mid-$20,000 range.
Ford Fusion
The all-new Ford Fusion boasts dramatic new styling and a host of new technology. New technology includes safety features like Ford's Rear Cross Traffic Alert system, which helps you back out of parking spots, and MyFord Touch, incorporating all vehicle functions into a large, center-mounted touchscreen. Four engines are offered. Base models use one of two 4-cylinder engines: a 2.5-liter or a 1.6-liter EcoBoost turbo. Topping the gas-powered range is a 237-hp, 2.0-liter turbo 4-cylinder. There's also a 4-cylinder Fusion Hybrid, which boasts 47 mpg in city and highway driving.
Honda Accord
Honda's popular Accord is redesigned for 2013 in sedan and coupe forms. Sedan models once again offer LX and EX trims, while Sport and Touring are new for the latest model year. Base-level Accord LX models start at just over $22,000 with shipping. They use a 181-hp, 2.4-liter 4-cylinder. Accord EX models also use that engine, though the EX adds more features for a $25,000 base price. The Accord EX also offers an available V6, which produces 277 hp through 3.5 liters. Rounding out the Accord lineup is a new hybrid model, which returns around 46 mpg in combined city and highway driving.
Lexus ES
The 2013 Lexus ES is redesigned in more ways than just all-new sheet metal and new technology. The sedan also moves platforms, leaving behind the Camry chassis for the first time since its 1990 debut. Now, the ES shares architecture with the larger Avalon. That means a longer wheelbase and more passenger room. Two ES models are available. An ES 350 uses the same engine as last year's model: a 268-hp, 3.5-liter V6. Hybrid ES 300h models use an efficient 2.5-liter 4-cylinder borrowed from the Camry. Pricing starts around $37,000 with shipping for the gas model, or $41,500 for the ES 300h.

Lincoln MKZ
Lincoln is reinventing its entire image starting with the Ford Fusion-based MKZ sedan. On sale now as a late 2013 model, the MKZ boasts bold styling and a long list of available features. Such items include Active Park Assist, which will parallel park automatically, and Adaptive Cruise Control with a collision warning system. The MKZ uses a standard 240-hp turbo 4-cylinder. A 300-hp, 3.7-liter V6 is optional, as is a hybrid 4-cylinder borrowed from the Fusion. The 2013 MKZ starts at just under $37,000, but can be equipped well over $40,000 with options.
Nissan Altima
The all-new Nissan Altima is poised to do battle with the new Ford Fusion and Honda Accord. It will also take on the Hyundai Sonata and Toyota Camry. Three versions will help it compete. Base models use a 2.5-liter 4-cylinder carried over from the last Altima. Also carried over is a 3.5-liter V6 that provides a muscular 270 hp. The Altima's latest powerplant is a 2.5-liter 4-cylinder hybrid that will take on similar hybrid powerplants from Honda, Ford and Toyota. Unfortunately, that engine isn't out just yet. Like its midsize rivals, the Altima starts around $22,500, while V6 versions tack on around $4,000.
Toyota Avalon
The latest Toyota Avalon offers bold styling and shares its platform with the redesigned Lexus ES. Larger than the Camry, the Avalon only offers two engines. The base-level powerplant is a 268-hp, 3.5-liter V6 carried over from last year's model. For shoppers looking to minimize their carbon footprint, the Avalon Hybrid uses the Camry Hybrid's 2.5-liter 4-cylinder. That engine is rated at 40 mpg city and 39 mpg highway and makes 200 hp. The Avalon starts around $32,000, while the base price of a luxurious Avalon Limited is just over $40,000.
What it means to you: If you're looking for new features and styling, our list of the latest sedans should give you a good starting point as you consider today's new cars.