Top Cars
New Eco-Friendly Cars on the Way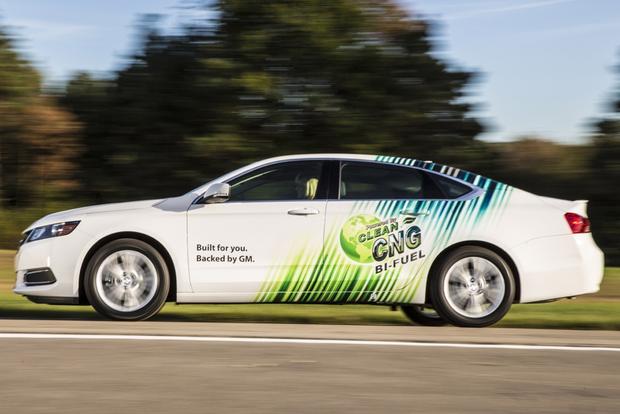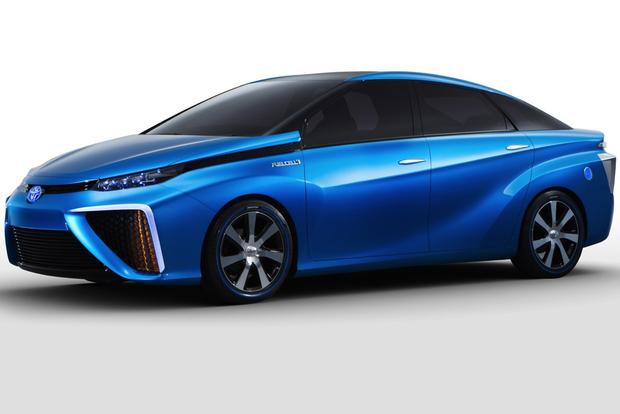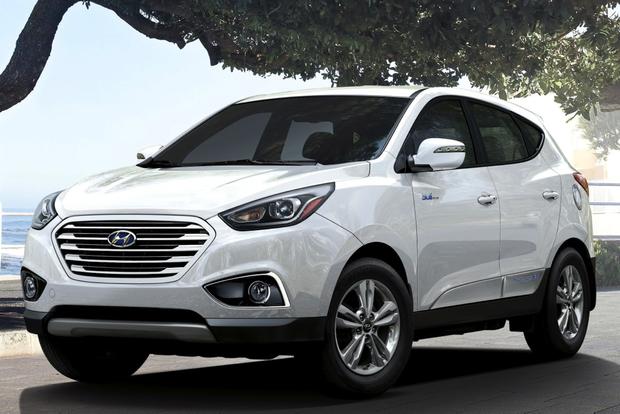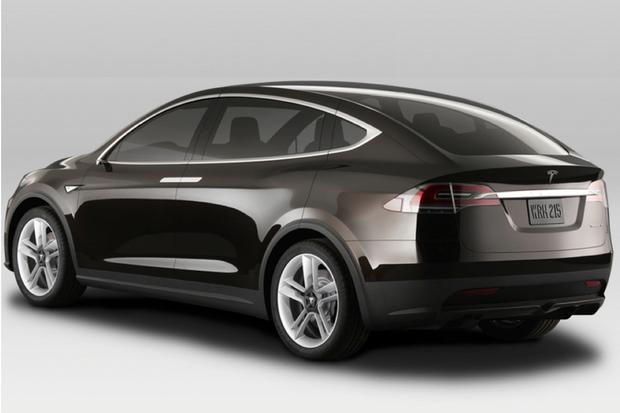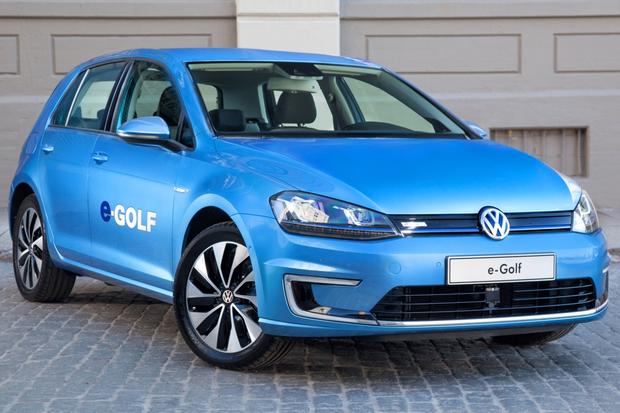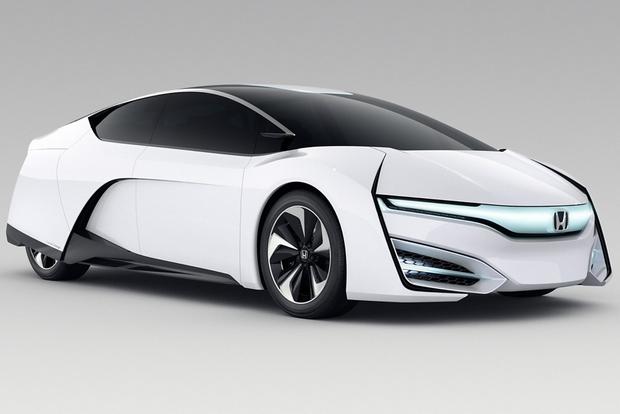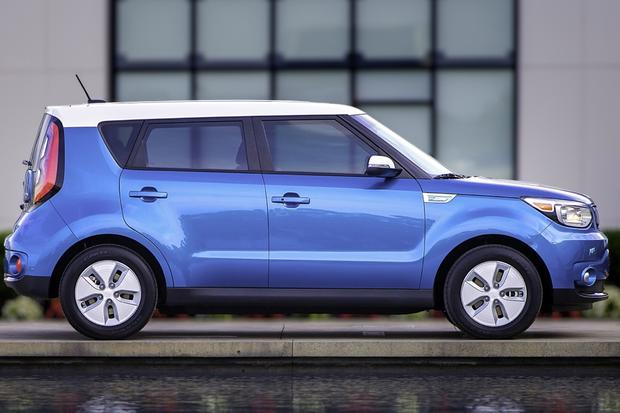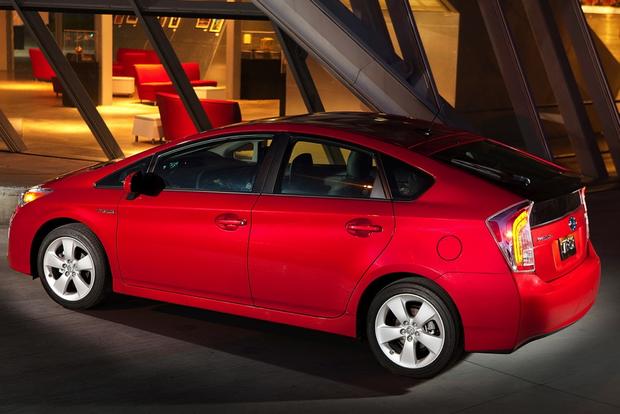 Eco-friendly cars are the way forward, and cars that run on fossil fuel will eventually become fossils themselves. While that development is somewhere off in the distant future, we're already on the path toward it. This list of new machines using alternative fuels represents another step on that path. The next wave of green machines is coming soon.
2015 Kia Soul EV
Yes, an all-electric version of Kia's tall compact car is coming. The battery pack is lithium-ion polymer, a step forward from regular lithium-ion. It means quicker charging and a somewhat better range (as much as 124 miles) than the current crop can offer. The company claims that the cell energy density will be the best in its class. The battery's cooling system includes a fan, while the occupants' cooling systems can switch to a solo setting, saving energy that would otherwise have gone into blowing cool air at the empty front passenger seat. The Soul EV has already been given the automobile industry's first-ever UL environmental validation (UL, or Underwriters Laboratories, is a standard-setting agency for safety and sustainability) for the amount of biodegradable materials it deploys. Production has already started, and the car is expected stateside in the second half of the year.
2016 Toyota FCV
A fuel-cell vehicle (FCV) is an electric vehicle that makes its own electricity. It does so by putting hydrogen through a chemical process that creates sufficient spark to drive an electric motor; the only emission is water vapor. With a full tank of hydrogen, range can be about 300 miles, and refueling takes about the same time as a gasoline-powered car. No plugging in required, and drivers should have no anxiety over double-digit range. The only problem is that it's really hard to find hydrogen. Most lease-only forays into fuel-cell transportation by Honda, Hyundai and the like have centered on California, one of the few states with hydrogen pumps (but even those are sparse). But technology progresses as it must, and Toyota now feels bold enough to make a fuel-cell-powered midsize sedan available to Californian buyers at a price anticipated to be in the region of $50,000. The company has even invested money into creating a better hydrogen infrastructure. The FCV is due in 2015 but might well go on sale as a 2016 model.
2016 Honda FCEV
The Honda FCEV is in the same position as the Toyota FCV. These two models share virtually the same story, except that Honda has yet to state exactly when it will become available, whether people can buy it or if it's a lease-only deal like the company's earlier FCX Clarity.
2015 Hyundai Tucson Fuel Cell
Like the Kia Soul EV, the Hyundai Tucson Fuel Cell makes the most of a small space. The fuel cell Tucson uses hydrogen fuel stored in a large on-board tank to produce electricity. It looks just like a normal Hyundai crossover SUV but with a little less cargo space to make room for that hydrogen tank. Total output is about 134 horsepower, and Hyundai says that the Tucson Fuel Cell can go up to 300 miles before fill-ups. Don't spend too much time looking for one of these; Hyundai will only make about 1,000 of them through the year 2016. This isn't really about the car itself, though; it's more about what it represents. The fuel-cell-powered Hyundai will lease for $499 per month.
2015 Toyota Prius
The tech here isn't so cutting-edge. Toyota is sticking with nickel-metal-hydride batteries for the time being, even though virtually everyone else has gone over to lithium-ion. New construction techniques for this fourth generation mean weight savings of hundreds of pounds. And Toyota's engineers have made a promise: Just as the current (third) generation of Prius has four times the power density of the original, the new generation -- making its debut as a 2015 model -- will have even greater power density. All of these changes are being made while still improving consumption by 10 percent, putting the Prius on track to be the first non-plug-in car on sale in the United States to achieve an Environmental Protection Agency (EPA) combined figure of 50 miles per gallon. It's fair to say that anything wearing a Prius badge up to this point has not been all that thrilling to drive, but Toyota claims that a lower center of gravity will provide more agility for its new model. The latest Prius will also have a more spacious cabin. Look out for the new model toward the end of this year.
2015 Chevrolet Bi-Fuel Impala
This is a great idea: Run on compressed natural gas (CNG) for 150 miles of appreciably low emissions (compared with regular combustion engines) while saving roughly 30 percent over gas prices, then switch over to good old gasoline should the need arise. Total range is a claimed 500 miles. When the CNG runs out, the car will automatically switch to gasoline; the driver can also decide which fuel to run on by pressing a button on the dash. For example, it might be worth saving the CNG for a spell of city driving. The Impala Bi-Fuel comes out later this year, starting at $38,210 including destination charges.
2015 Tesla Model X
Tesla's next big thing is an all-electric premium crossover. It's based on the Model S sedan -- which is quite wide -- so make sure that it can fit in the garage before you write the check. Oh, and those falcon-wing roof-mounted doors might be a problem for the garage, as well. Three rows of seating are on offer, along with all-wheel drive and a 60-kilowatt-hour or 85-kWh battery. The latter will have the greater range (estimated at 238 miles), and it demands a higher price. Nothing official yet, but educated guesses put the starting price at around $71,000, going up to more than $100,000 when it goes on sale (supposedly) next summer.
2015 Volkswagen e-Golf
At first glance, the e-Golf doesn't seem to be adding anything new to the EV party: 80-mile real-world range (or thereabouts), top speed of 87 miles per hour, 240-volt charging in 4 hours. These figures are all par for the course, but this is the seventh-generation Golf we're talking about: one of the finest compact cars ever made. Although other companies have had battery-powered eco-friendly cars out for a few years, VW simply feels that it has taken the time to produce a superior product. The company claims low ownership costs, a sound system to warn pedestrians, and an array of safety features. The e-Golf is the first all-electric vehicle that VW has brought to the United States, and it goes on sale in November. No pricing has been announced yet, but a ballpark of $35,000 is an educated guess. One thing that comes standard is a taxi: If an e-Golf driver runs out of charge within a 100-mile radius of home, VW's roadside-assistance program will pick up the car and pay for a cab. And there's no limit to how many times you can make use of this option.