Top Cars
New Hybrid SUVs Available Today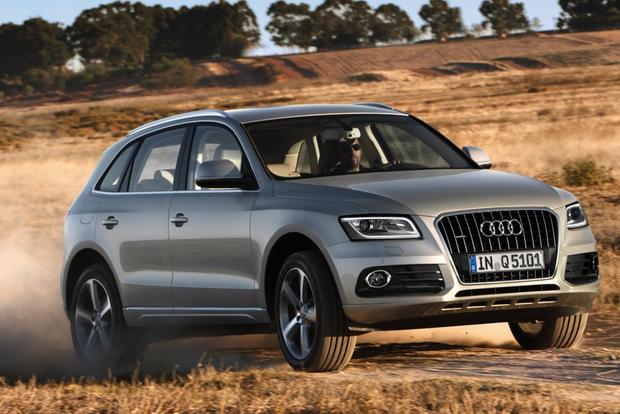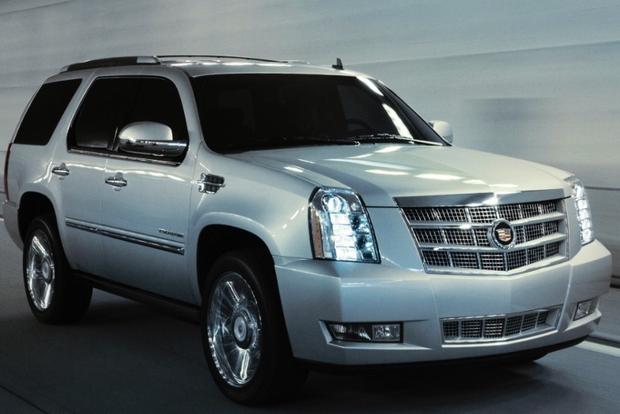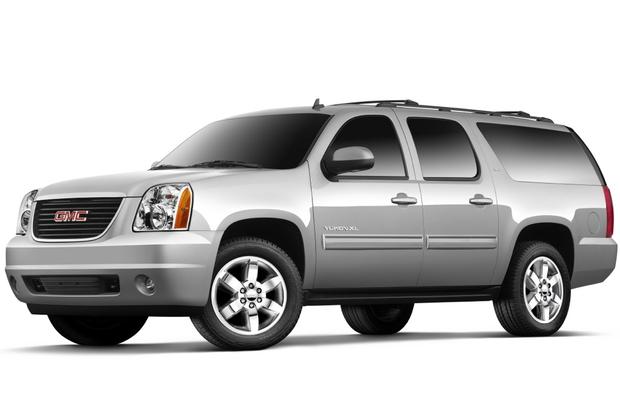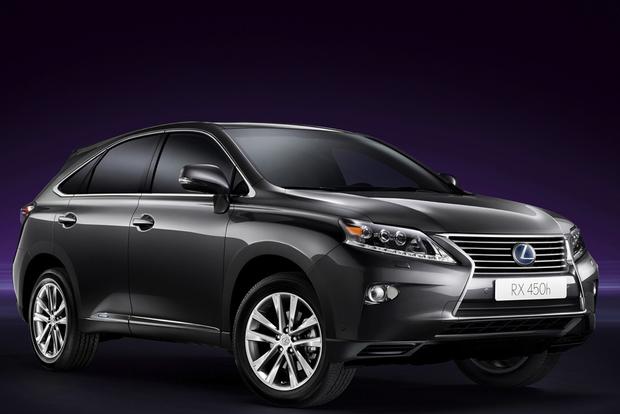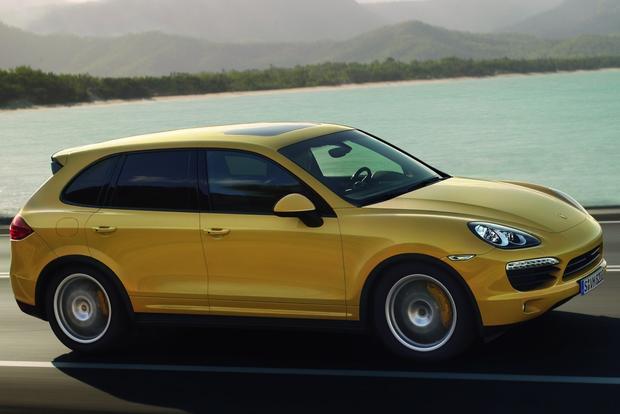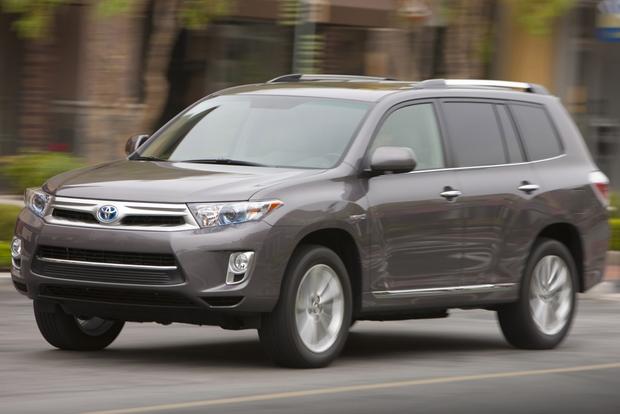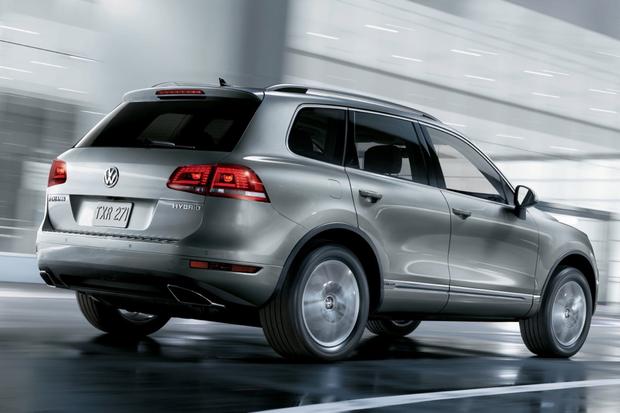 It's no surprise that many drivers want to combine the benefits of a hybrid car with the practicality of an SUV. But today, only a few hybrid SUVs are available -- and not all are well known. To help shoppers find a hybrid SUV, we've listed each model on sale now along with some information to help drivers choose the best one for their needs.
Audi Q5 Hybrid - $51,795
A hybrid drivetrain was added to the Audi Q5 range for 2013. Called the Q5 Hybrid, the new model uses a 245-horsepower 2.0-liter hybrid 4-cylinder. As in many hybrids, torque is strong -- it's rated at 354 lb-ft. And, as expected, gas mileage is exemplary. Fuel numbers are rated by the Environmental Protection Agency (EPA) as high as 24 miles per gallon city and 30 mpg in highway driving. While it's a few thousand dollars more expensive than the popular RX 450h, the Q5 Hybrid could serve as the SUV's best challenge yet.
Cadillac Escalade Hybrid - $74,845
Although it's not a common sight on the road, the Cadillac Escalade Hybrid has been offered since 2009. It's pricey, with a base manufacturer's suggested retail price (MSRP) close to $75,000. That makes it about $10,000 more than a standard V8-powered Escalade. But the Hybrid helps justify the premium by adding equipment beyond its powertrain. Such upscale features include heated rear seats, a power sunroof, a rear seat DVD player and air suspension. Of course, the engine isn't bad either: At 332 hp, it still offers similar performance to the 403-hp gas-powered Escalade. But it gets up to 20 mpg city/23 mpg hwy -- a boost of 5 highway mpg and a tremendous 7 mpg in town.
Chevrolet Tahoe Hybrid / GMC Yukon Hybrid - $52,965
We applaud General Motors for taking the leap and adding a hybrid drivetrain to its full-size Tahoe and Yukon SUVs. While some shoppers don't think the Tahoe's hybrid power offers much benefit, we beg to differ. At 20 mpg city, the Tahoe Hybrid boasts the best mileage in class. It's also a 5-mpg benefit over the standard Tahoe -- a number that works out to more than 30 percent. And shoppers get the added fuel economy without losing engine power. That's because the Tahoe and Yukon Hybrid use a 6.0-liter hybrid V8 that produces 332 hp -- 12 more than the gas engine. Looking for more luxury? Check out the mechanically similar Cadillac Escalade Hybrid.

Lexus RX 450h - $47,185
The midsize Lexus RX 450h shares a platform and engine with the Toyota Highlander Hybrid. And while the Lexus model's $7,000 premium may seem high, several factors help justify the price. One is fuel economy: The Lexus ekes out 30 mpg city to the Highlander's 28. It also boasts 15 more hp for 295 total. But most importantly, the Lexus carries a premium badge and with it premium equipment. Standard features include keyless push-button starting, automatic headlights and dual-zone automatic climate control. And a $2,400 premium package included on most RX models adds a power tailgate, leather upholstery, a sunroof and seat memory to that list.
Porsche Cayenne S Hybrid - $69,975
While Porsche is better known for high-dollar sports cars than high-mpg SUVs, the Cayenne S Hybrid offers something of a compromise. On the road, it's sporty: The handling is car-like and acceleration is superb, even for a Porsche. But thanks to a hybrid drivetrain shared with the Volkswagen Touareg Hybrid, the Cayenne S Hybrid also offers strong fuel economy. Despite a whopping 380 hp and 427 lb-ft, the Cayenne S Hybrid still returns 21 mpg city/25 mpg highway. That's far better than even the base-level Cayenne Tiptronic, which returns 16 mpg city/23 mpg highway. Perhaps its only competitor is Porsche's own Cayenne Diesel, which offers similar city fuel economy but an impressive 28 mpg highway for a base price of around $57,000.
Toyota Highlander Hybrid - $41,015
The midsize Toyota Highlander Hybrid is the least expensive among today's crop of hybrid SUVs. It's also among the most efficient, in part thanks to its relatively small size. Of course, its powerplant plays a role too: It uses the same 280-hp 3.5-liter V6 as the Lexus RX 450h. In the Highlander, that's good for 28 mpg city/28 mpg highway. For its $41,015 base price with shipping, the Highlander offers a long list of features, such as dual power front seats, Bluetooth, a rearview camera and standard all-wheel drive. But for a few thousand dollars more, shoppers can have the Lexus -- a choice many prefer due to its premium badge.
Volkswagen Touareg Hybrid - $62,925
The pricey Volkswagen Touareg Hybrid shares its mechanics with the Porsche Cayenne S Hybrid, which costs only $7,000 more. Like the Cayenne, the Touareg Hybrid uses a 380-hp supercharged V6 that boasts 428 lb-ft of torque. Fuel economy is 20 mpg city/24 mpg highway with the standard 8-speed automatic transmission. Like the Cayenne, the Touareg also faces stiff competition from its own diesel model, the Touareg TDI, which starts below $55,000. While the Touareg TDI only offers 225 hp, it does boast the Touareg's best gas mileage figure, netting up to 28 mpg on the highway.