Top Cars
New Luxury Cars: All-New or Redesigned for 2013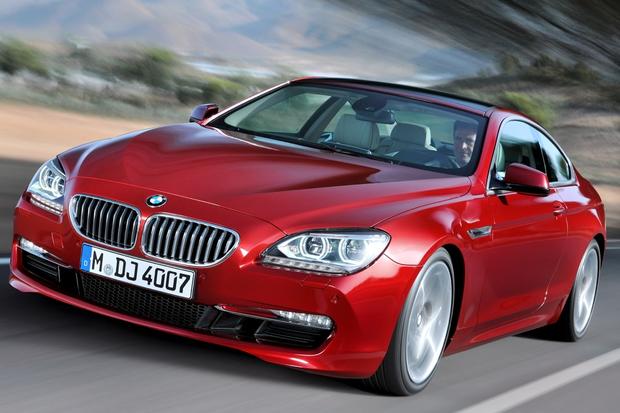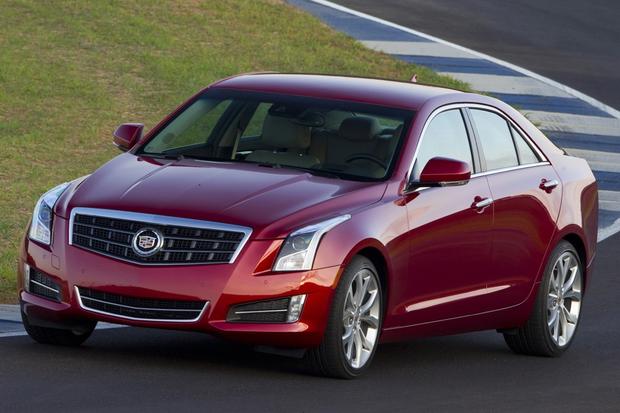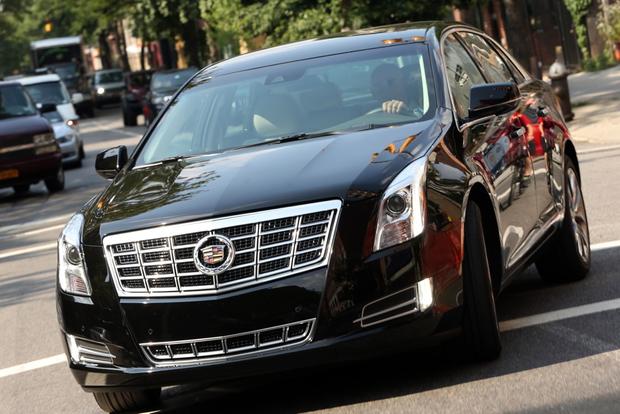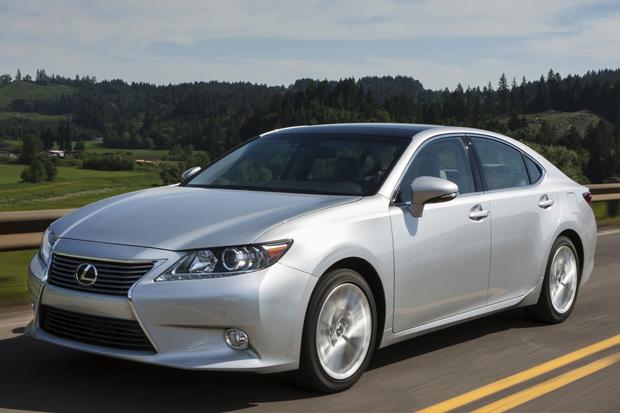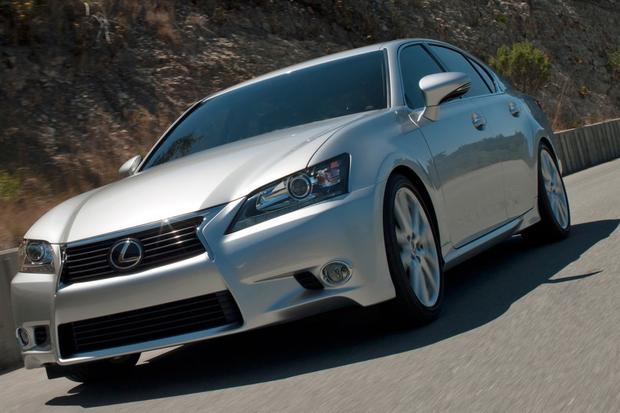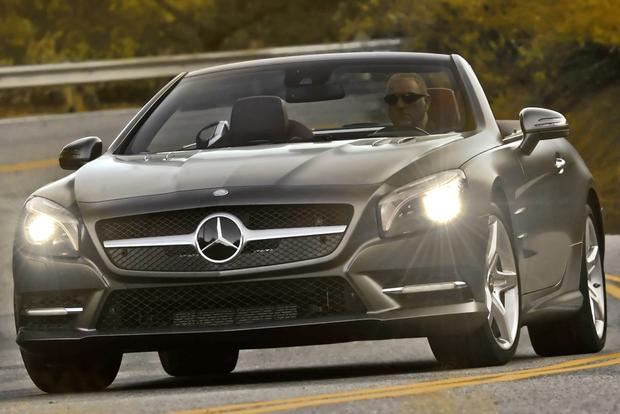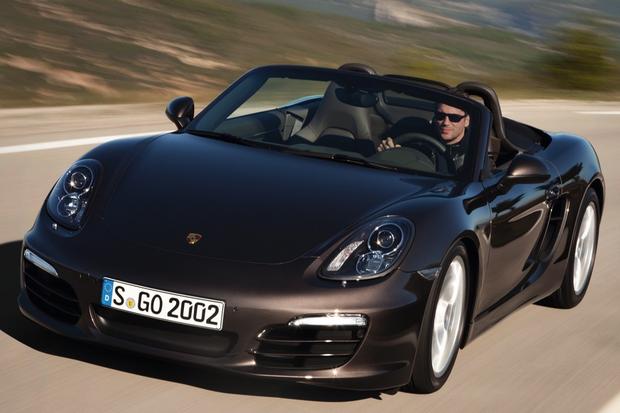 Picking the right luxury car can be a daunting task. In fact, with so many brands and models to choose from, it can be difficult just to keep up with what's available. To help shoppers stay current, we've listed all of the new luxury cars that are either totally redesigned or completely new for 2013.
Acura ILX
The front-wheel-drive ILX is Acura's new entry-level model. Based on the Honda Civic, it starts around $27,000 and offers three engines. Base-level ILX 2.0 models use the Civic's 150-horsepower 4-cylinder. The sporty ILX 2.4 uses a 201-hp four. And the miserly ILX Hybrid offers an 111-hp hybrid four from the Civic Hybrid. That model returns 39 miles per gallon in combined driving, while the 2.0 and 2.4 get 24 mpg city/35 mpg highway and 22 mpg city/31 mpg hwy respectively. Standard features include dual-zone automatic climate control, Bluetooth and keyless access and starting.
Audi Allroad
For 2013, the Audi replaced its A4 Avantwagon with the Allroad. Formerly based on the A6, the 2013 Allroad is essentially an A4 Avant with raised ground clearance and go-anywhere styling. Pricing starts at just over $40,000 for a base-level Allroad, which includes a 211-hp 2.0-liter turbo four. An 8-speed automatic is standard and no other transmission -- or engine -- is offered. In addition to its raised ride height, the Allroad boasts a standard power sunroof, leather seats, automatic headlights and automatic climate control.
BMW 6 Series Gran Coupe
For the first time ever, BMW is offering a sedan based on its 2-door 6 Series grand tourer. Dubbed the 6 Series Gran Coupe, the new model offers coupe-like styling despite its 4-door construction. Billed as a 4+1 because of a tight fifth seat, the Gran Coupe offers two flavors. The base-level 640i Gran Coupe uses a 315-hp turbocharged 6-cylinder and starts around $77,000. The V8-powered 650i Gran Coupe offers a 445-hp V8 for its near-$90,000 base price. Competitors include the Audi A7, Mercedes CLS and Porsche Panamera.
Cadillac ATS
Cadillac's entry-level ATS is all-new for 2013. Intended to take on major players from Audi, BMW and Mercedes, the ATS offers three engines. Base-level models use a 202-hp 4-cylinder that rivals the Audi A4 and Mercedes C250. The ATS 2.0T uses a 272-hp turbo four that competes with the Mercedes C350. And the top-level ATS 3.6 offers a 321-hp V6 that goes up against the BMW 335i. Base-level rear-wheel-drive ATS models start around $34,000. Shoppers looking to upgrade to all-wheel drive have to choose the 2.0T -- which starts around $36,000 -- and pay around $2,000 on top for the all-weather feature. Bluetooth, 17-inch alloys and automatic climate control are among the sedan's standard features.
Cadillac XTS
Cadillac's large XTS is the brand's new flagship sedan. Replacing both the STS and DTS, the XTS starts around $45,000 in base-level, front-wheel-drive guise. Optional all-wheel drive adds about $3,000 to the bottom line. While many rivals offer V8s, the XTS only uses a 304-hp 3.6-liter V6. One benefit to the smaller engine is at the pump: The XTS returns a strong 17 mpg city/28 mpg hwy with its 6-speed automatic. Standard equipment includes leather seats, Bluetooth, HD radio and keyless access and starting. High-end options include a blind-spot monitoring system, rear automatic climate control and a seat that vibrates during lane departure.
Lexus ES
For the first time in its 23-year history, the Lexus ES 350 is no longer based on the Toyota Camry. Instead, it uses the Toyota Avalon's platform, which gives occupants more interior room. Power comes from a 268-hp 3.5-liter V6, with a hybrid on the way. But even the V6 returns respectable gas mileage, earning an Environmental Protection Agency (EPA) rating of 21 mpg city/31 mpg hwy. Priced from $37,000, the ES 350 offers a standard sunroof, 17-in alloy wheels and dual-zone automatic climate control. Rivals include the Audi A6, Lincoln MKZ and upcoming Acura RLX.
Lexus GS
The redesigned Lexus GS begins the sedan's fourth generation. Lexus hopes that the new styling inside and out and a host of new features will help court younger buyers. It also hopes those buyers will be swayed by the sedan's sporty character, which is anchored by a 306-hp 3.5-liter V6. Other standard features include leather seats, keyless access and starting, Bluetooth and a power sunroof. But perhaps the most noticeable change is the adaptation of Lexus' new spindle grille to the front of the 2013 GS -- a big departure from the staid looks of last year's model.
Lincoln MKZ
The redesigned Lincoln MKZ is finally arriving at dealers. Starting around $37,000, the stylish sedan takes on the Lexus ES and upcoming Acura RLX . The MKZ is based on the latest Ford Fusion and shares two of its 4-cylinder engines: a 240-hp 2.0-liter turbo and a 188-hp 2.0-liter hybrid. Fusion Hybrid models return best-in-class fuel economy, reaching an EPA-rated 45 mpg city/45 mpg hwy. Thrill-seeking drivers will opt for the sedan's 3.7-liter V6, which puts out a muscular 300 hp. A 6-speed automatic is standard on gasoline models, while the Fusion Hybrid uses a CVT.
Mercedes SL-Class
A new Mercedes SL-Class was one of the first debuts for the 2013 model year. Starting around $106,000, the SL-Class offers three models. A base-level SL550 and high-performance SL63 AMG are each powered by turbocharged V8s, putting out 429 hp and 530 hp respectively. The bold SL65 AMG tops the model's range, producing an absurd 621 hp and 738 lb-ft of torque. Pricing for that model starts at a whopping $213,000. But even those who opt for just a base SL550 will find a long list of equipment that includes a navigation system, dual-zone automatic climate control, rain-sensing wipers and a power trunk.
Porsche Boxster
After a new 911 debuted for the 2012 model year, Porsche's mid-engine Boxster ragtop is all-new for 2013. Two variants are offered. The base-level Boxster starts around $50,000 and uses a 265-hp 6-cylinder capable of propelling the 2-seater to 60 miles per hour in 5.5 seconds. Speed junkies will choose the Boxster S, which adds around $12,000 to the base price. That sum buys 50 more hp for a total of 315 hp -- a figure that's accompanied by a 0-to-60 time of 4.8 seconds. For those who would prefer a coupe, Porsche is also readying an all-new Cayman that's based on the latest Boxster.
What it means to you: Our latest list will help you to stay up to date with all of today's latest new luxury cars.