Top Cars
New SUVs Available With Second-Row Captain's Chairs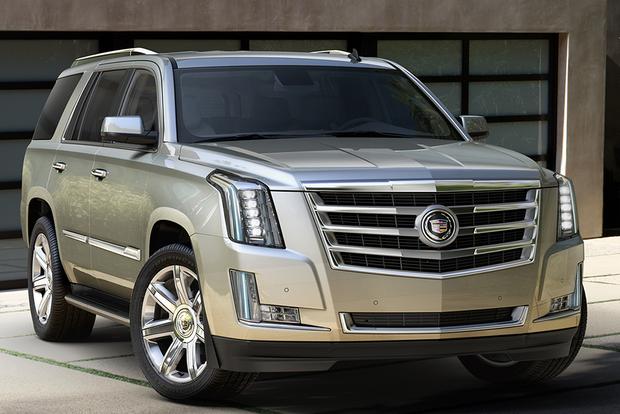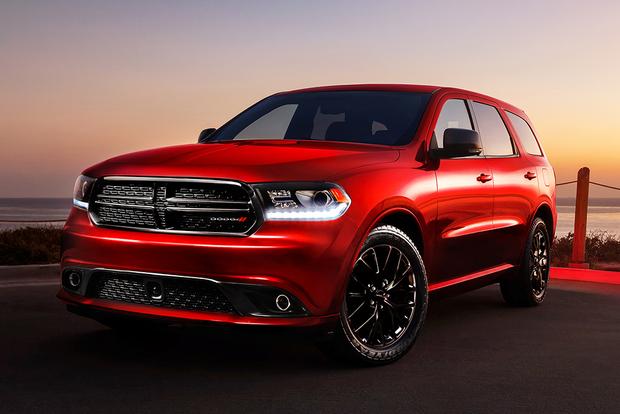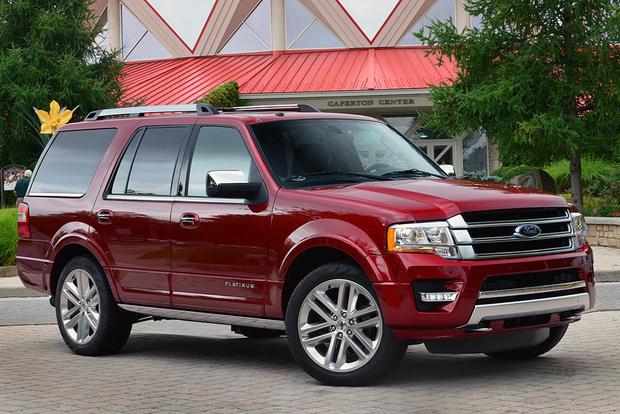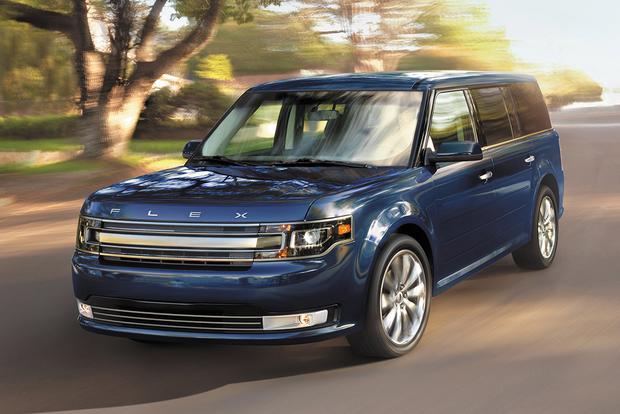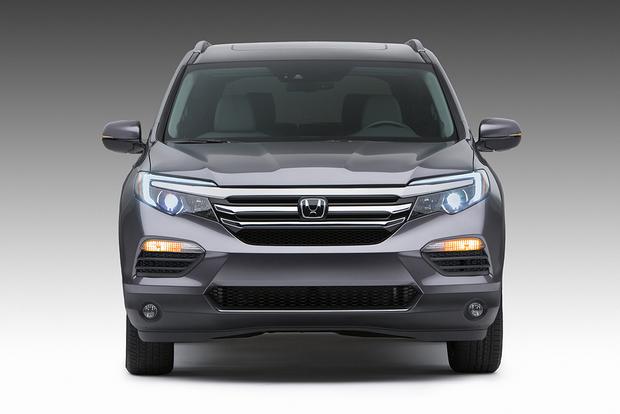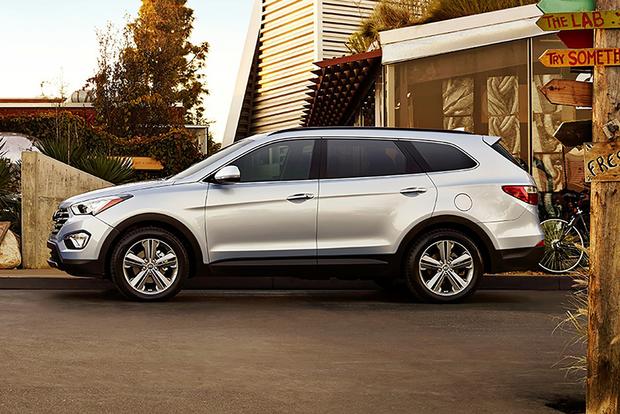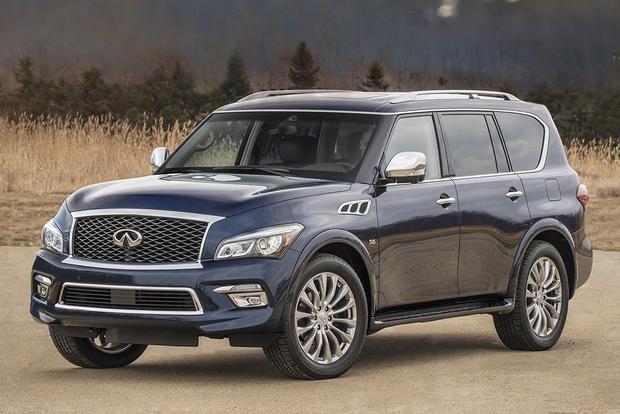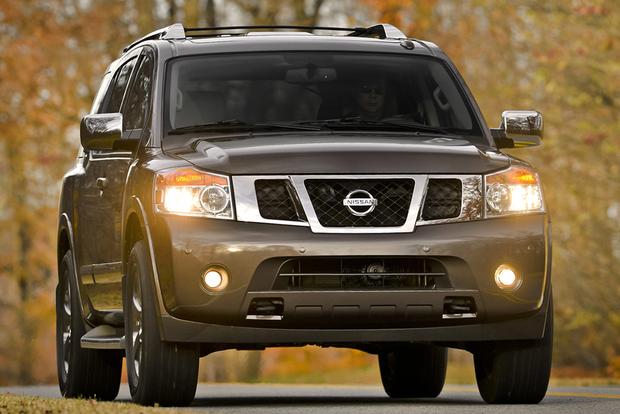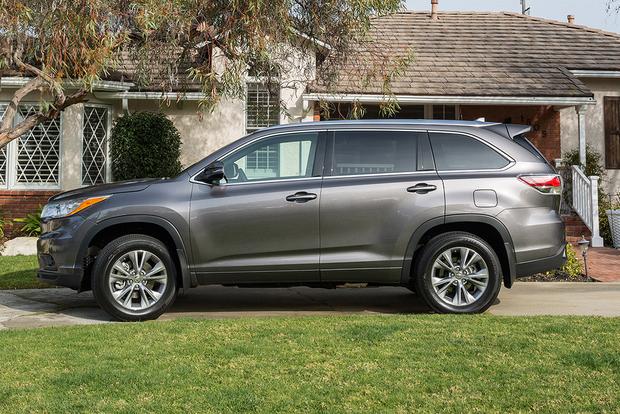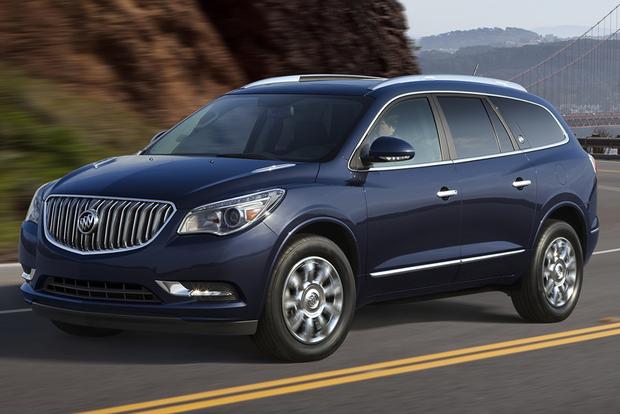 Many families interested in a 3-row SUV are also interested in second-row captain's chairs, or two individual seats in an SUV's middle row. There are various reasons you might want these chairs. They provide easier access to the third row, for example, and they help keep your kids from fighting on longer trips. But not all SUVs offer this feature. For that reason, we've created a list that shows you exactly which new models offer 3-row seating and second-row captain's chairs.
Buick Enclave / Chevrolet Traverse / GMC Acadia
Although GM's three midsize SUV triplets come in three distinct flavors, all offer second-row captain's chairs. For shoppers interested in a cost-effective new model that includes all the basics, there's the Chevrolet Traverse, which starts around $32,000 with shipping. Drivers looking for a more luxurious experience can choose between the brawny GMC Acadia, which starts around $35,000, and the smooth, relaxed Buick Enclave, which is closer to $40,000 after shipping. Each model comes standard with a roomy interior and a responsive 288-horsepower 3.6-liter V6.
Find a Chevrolet Traverse for sale
Cadillac Escalade / Chevrolet Suburban and Tahoe / GMC Yukon
The newly redesigned General Motors full-size SUVs each offer second-row captain's chairs. That's no surprise, given their large size and huge interior volume. Like their midsize SUV counterparts, GM's three full-size models tout three distinct flavors: the relatively basic Tahoe ($46,500 with shipping) and long-wheelbase Suburban ($49,300), the upscale Yukon ($48,000 and up) and long-wheelbase Yukon XL ($50,700), and the downright luxurious Escalade ($73,900 and up). All come standard with V8 power, trucklike towing capacities and a wide array of standard equipment.
Find a Cadillac Escalade for sale
Find a Chevrolet Suburban for sale
Find a Chevrolet Tahoe for sale
Dodge Durango
The Dodge Durango is a 3-row SUV with available V6 or V8 power. Although prices start at a reasonable $31,500 with shipping, shoppers interested in upscale gadgets will find no shortage of luxurious features in high-end Durango models. Options include a navigation system, a power liftgate, automatic high beams, a 10-speaker audio system, ventilated front seats and Chrysler's excellent Uconnect infotainment system. Second-row captain's chairs are available on all models, whether you're interested in the base-level Durango SXT or the upscale $43,000-plus Durango Citadel.
Ford Expedition / Lincoln Navigator
Ford's recently updated full-size Expedition and its upscale Lincoln Navigator counterpart both offer second-row captain's chairs. They also come equipped with a totally new 3.5-liter EcoBoost V6 engine, which replaces last year's V8. In addition to boasting a muscular 365 hp, the new engine bumps fuel economy figures as high as 16 miles per gallon in the city and 22 mpg on the highway, which isn't bad for a full-size SUV. If you're interested in an Expedition, expect prices to start around $44,800 for a base-level XLT model, though they can run as high as $65,300 with shipping for an upscale, extended-length Expedition Platinum. Meanwhile, the luxurious Navigator starts around $62,900 with shipping.
Find a Ford Expedition for sale
Find a Lincoln Navigator for sale
Ford Flex / Lincoln MKT
Like the larger Expedition and the Navigator, the boxy Ford Flex and its surprisingly curvaceous Lincoln MKT luxury stablemate also offer second-row captain's chairs. In fact, the second-row bucket seats are available on every trim level in both model ranges, which is good news for SUV shoppers on any budget. Expect to pay around $30,000 for a base-level Flex with shipping, though that figure can rise to around $43,500 if you opt for a high-end Flex Limited with the SUV's optional EcoBoost V6. If you go for a Lincoln MKT, prices will start a little higher: around $44,200 with the base-level V6, or $46,200 with the EcoBoost. No matter which Flex or MKT you choose, however, you'll be treated to a smooth ride, a roomy cabin and bold styling that'll help you stand out in the carpool line.
Honda Pilot
The current Honda Pilot, which came out for the 2008 model year, doesn't offer second-row captain's chairs, but the all-new 2016 Pilot will. Honda recently announced the new feature at this year's Chicago Auto Show, where the automaker showed off the totally redesigned 2016 Pilot for the first time. Other updates include a slew of new high-tech features, a wide range of safety gadgets and styling that's completely revamped from the ground up. The Pilot's only unconfirmed item is pricing, but we don't expect a dramatic increase from today's MSRP of around $30,900 with shipping.
Hyundai Santa Fe
The Hyundai Santa Fe comes in two flavors: a 2-row, 5-passenger model called the Sport, and a larger 3-row version dubbed simply the Santa Fe. It's the full-size Santa Fe that offers the captain's chairs, although this feature is only available on its high-end Limited trim level. While the Limited can be a pricey proposition given its $35,200 base MSRP, it also comes with a long list of high-end features, including a power liftgate with hands-free opening, keyless ignition and entry, leather upholstery and dual-zone automatic climate control.
Find a Hyundai Santa Fe for sale
Infiniti QX80
The Infiniti QX80 is a high-luxury, full-size SUV that comes standard with 3-row seating and second-row captain's chairs. Powered by a 400-hp 5.6-liter V8 that boasts a brawny 413 lb-ft of torque, the QX80 is an imposing presence on the road as you might expect, given its pricey base MSRP of around $64,000 with shipping. But while the QX80 might be expensive to buy, it's also loaded with equipment. Standard features include tri-zone automatic climate control, leather upholstery, a power liftgate, a 13-speaker stereo system, an 8-inch center touchscreen and a voice-activated navigation system.
Find an Infiniti QX80 for sale
Nissan Armada
The aging Nissan Armada is a truck-based full-size SUV that offers 3-row seating with room for up to eight passengers. If you want the second-row captain's chairs, however, you'll only have room for seven. You'll also need to upgrade to the pricey Armada Platinum, which starts at a pricey $51,400 with shipping. While that figure is certainly expensive for a Nissan, the Armada Platinum helps justify its base price with a long list of standard features, including a navigation system, a 7-in touchscreen, heated rear seats, power adjustable pedals and a brawny 5.6-liter V8 that makes 317 hp and 385 lb-ft of torque.
Toyota Highlander
The newly redesigned Toyota Highlander is a popular car-based crossover that offers a smooth ride, a lot of options and reasonable pricing. The Highlander also offers standard 3-row seats with room for eight passengers, though that number drops to seven if you upgrade to the second-row captain's chairs. Those chairs are also only offered on the Highlander XLE, which starts around $37,200, and on the upscale Limited and Limited Platinum models. Standard features on the XLE include a power sunroof, keyless entry and ignition, leather upholstery, an 8-in central touchscreen and a smooth 270-hp 3.5-liter V6.