Top Cars
Replaced Soon: New Car Deals on Outgoing Models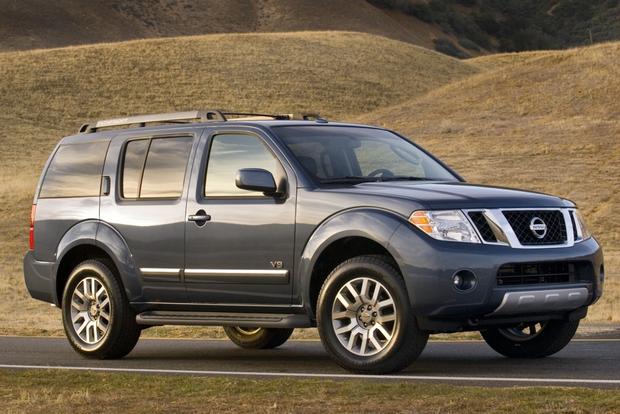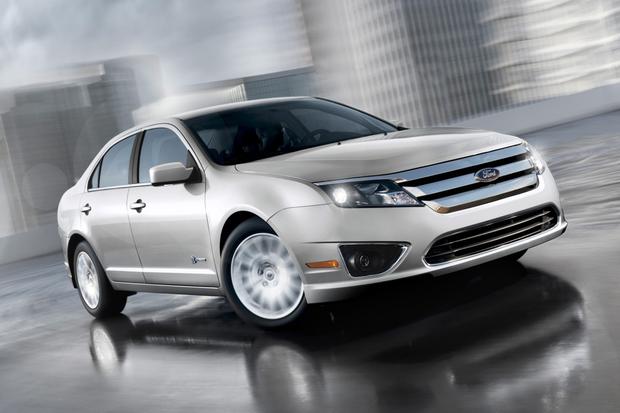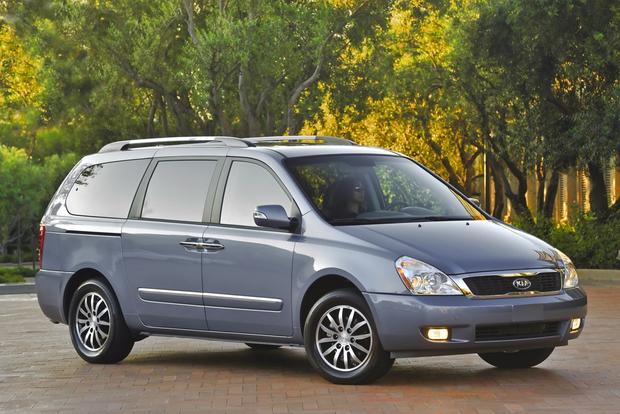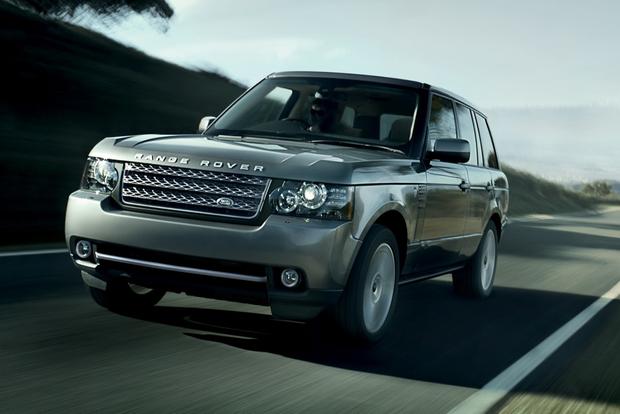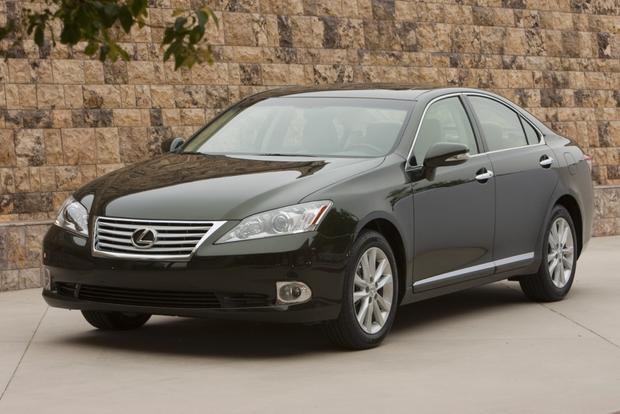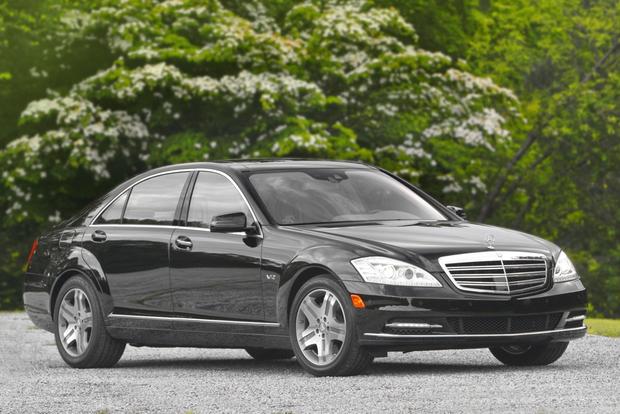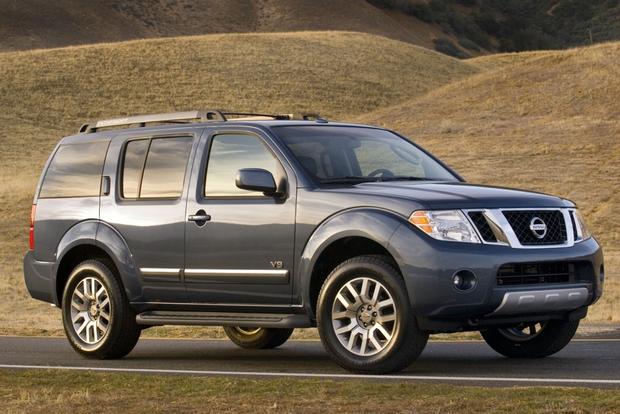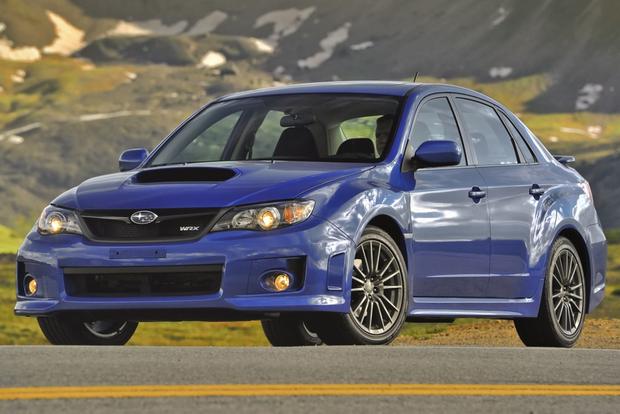 With the end of the model year quickly approaching, many automakers are eager to offer new car deals on vehicles destined for replacement in 2013. We've rounded up several of our favorite vehicles that are nearing the end of their lifespan, each of which will be available with great deals while supplies last. And while taking advantage of those deals means you'll soon be driving last year's model, shoppers who don't mind will get a good new car at an unusually low price.
Ford Fusion
There are several reasons why the midsize Ford Fusion sedan is one of our favorite new cars on today's market. For one, there's a model for everyone: a base-level four-cylinder for shoppers on a budget, a sporty V6 for driving enthusiasts and a highly efficient hybrid for drivers eager to help the environment. The Fusion also includes a long list of exciting options, ranging from the convenient Ford Sync system to such luxury car features as leather upholstery and a rear obstacle detection system. Best of all, the Fusion boasts a base price of around $20,000--a figure that's likely to be highly negotiable with a redesigned 2013 model just around the corner.
Kia Sedona
While most of today's minivans were redesigned recently, the dependable Kia Sedona retains its second-generation body style, which launched in 2006. While that's bad news for shoppers looking for the latest and greatest minivans, buyers interested in a great deal should look no further--especially since Kia recently announced it will cancel the van after the 2012 model year. Fortunately there are nearly 2,000 new models available on AutoTrader.com, each of which includes standard curtain side airbags, anti-lock brakes, tri-zone climate controls, and Kia's impressive 10-year, 100,000-mile power train warranty. They're also likely available with deep discounts that will only increase as stock levels dwindle.
Land Rover Range Rover
The luxury SUV icon will be replaced next year when Land Rover rolls out an all-new, fourth-generation version of its upscale Range Rover. While shoppers who want the latest design and technology will wait for the new model, buyers looking for a deal on the handsome SUV will have no trouble finding one on the outgoing model. It may not offer cutting-edge style, but the Range Rover's 2009 refresh added a host of upscale amenities that buyers would expect from one of the top luxury SUVs on the market. Best of all, the Range Rover gives buyers a choice between a smooth 375-horsepower V8 and, in the wild "Supercharged" model, a raucous 510-hp supercharged V8--two engines we don't expect to change substantially, even when the new model arrives.
Find a Land Rover Range Rover for sale
Lexus ES 350
Although its Toyota Camry sibling was redesigned last year, Lexus will wait until the 2013 model year to revamp the ES 350. But with photos of the new model already out, dealers are likely to begin discounting today's version, especially with more than 3,800 new ES 350 models now listed nationwide on AutoTrader.com. This benefits shoppers who want a quiet, supple ride and generous standard equipment; the ES 350 offers both. The luxurious sedan also includes a smooth 268-hp V6 that helps it earn a place near the top of its class in J.D. Power's annual Initial Quality Study.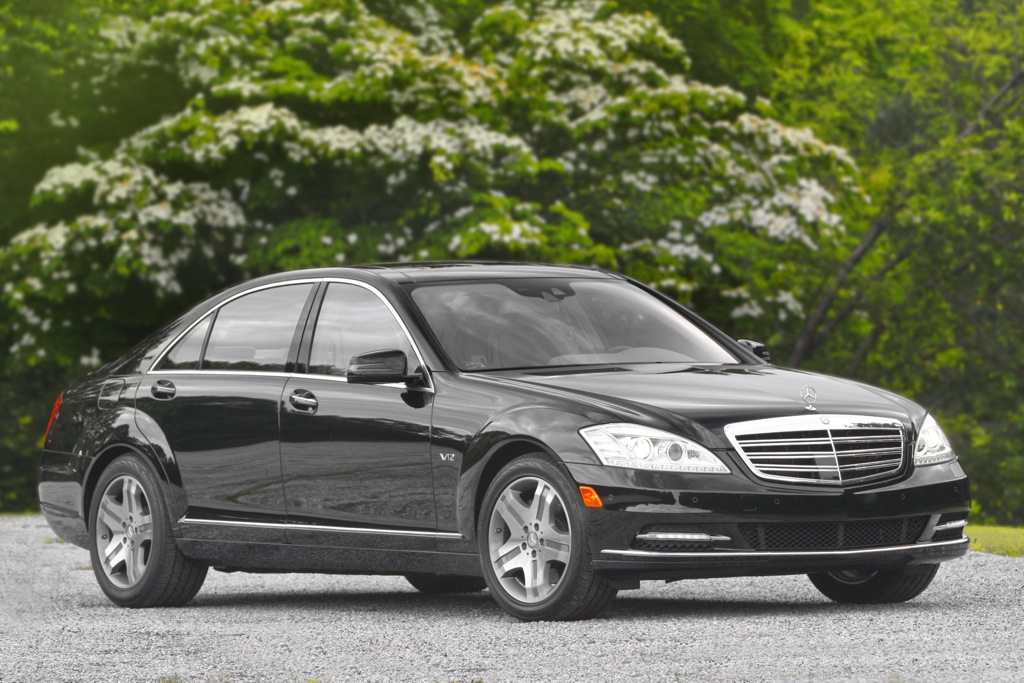 Mercedes-Benz S-Class
Although its base price of over $91,000 may limit its affordability, the Mercedes S-Class will be available with steep discounts throughout the end of summer and early fall. That's because the automaker will unveil an all-new model in the coming months, meaning most buyers will wait until the latest design arrives before pulling the trigger on their next luxury sedan. Shoppers who would rather buy now, however, will be treated to a spread of equipment that includes a navigation system, rain-sensing wipers, a power sunroof and even automatic door closers (not to mention its long list of standard equipment). To us, that's a lot of luxury, even if it's wrapped in an aging package.
Find a Mercedes-Benz S-Class for sale
Nissan Pathfinder
The robust Nissan Pathfinder is less than one year from replacement, which means dealers will soon begin to clear out 2012 models now in stock. And while the next Pathfinder appears handsome in images released on Nissan's Facebook page, the new model will utilize a unibody chassis--a detriment to buyers towing heavy trailers or carrying large loads. For those shoppers, we recommend the current model, which offers a muscular 266-hp V6 or a brawny 5.6-liter V8 with 310 hp and 388 pound-feet of torque. We also suggest haggling with local Nissan dealers, as the 2012 Pathfinder is likely to receive heavy discounts, especially with more than 6,000 new examples now listed on AutoTrader.com.
Find a Nissan Pathfinder for sale
Subaru Impreza WRX
With a new version of the Subaru Impreza already out, it won't be long before the high-performance WRX variant drops its last-generation body style and adopts the latest design. But until that happens, shoppers can get screaming new car deals on the current WRX as dealers prepare for the new model. That means while the WRX is already something of a deal (Subaru charges just over $26,000 for a base model with 265 hp), it'll be an even better bargain through the end of the year. The same also applies for the wild WRX STI, which starts just under $35,000 and includes a tremendously exciting 305-hp version of the same flat-four engine found in the standard WRX.
What it means to you: The end of the model year means there are many fantastic deals available for shoppers who don't mind an aging design.