Top Cars
Scary Fast: The Fastest Cars on Sale Today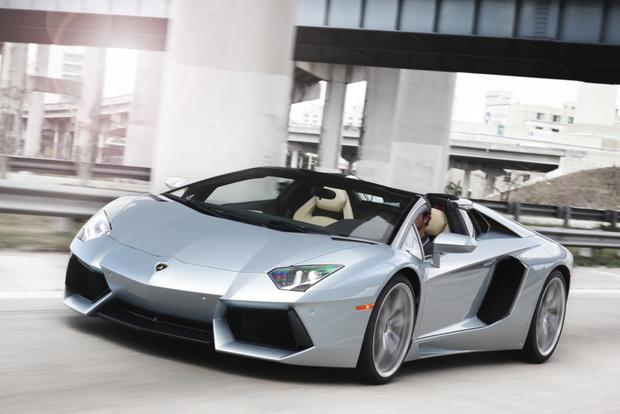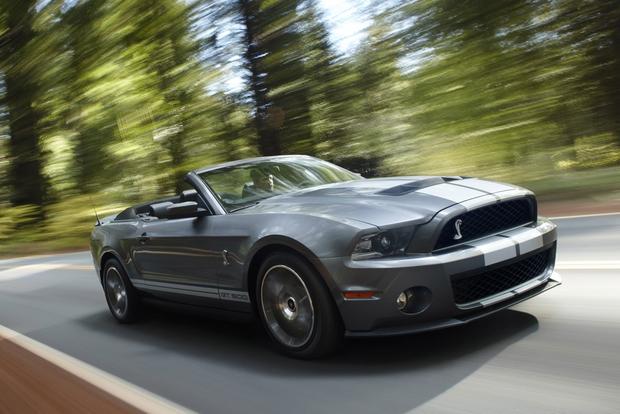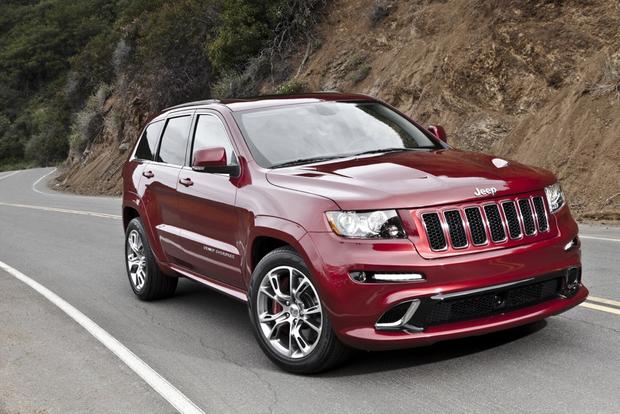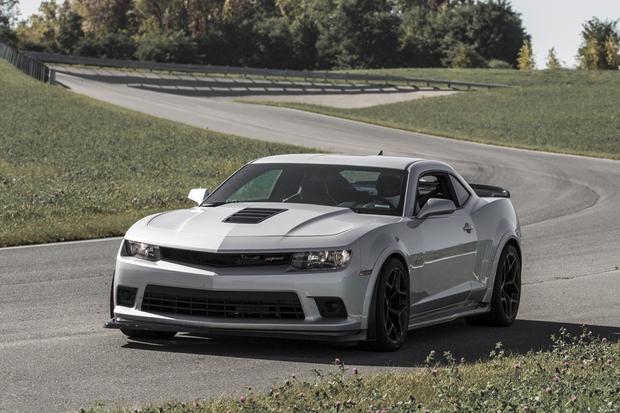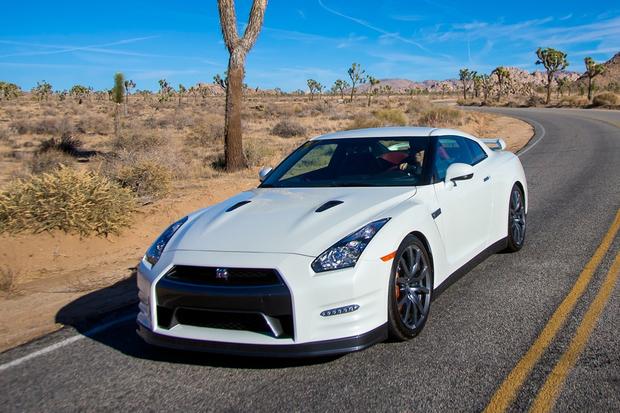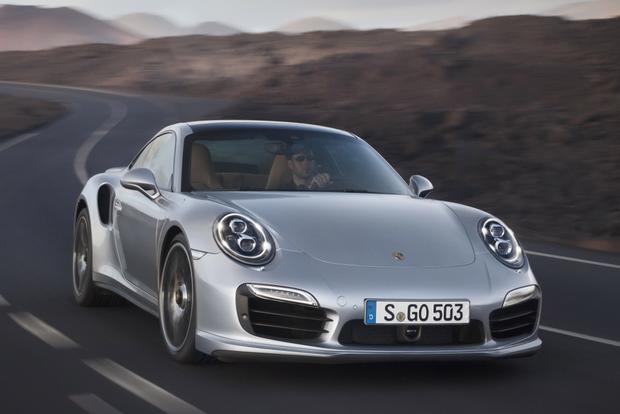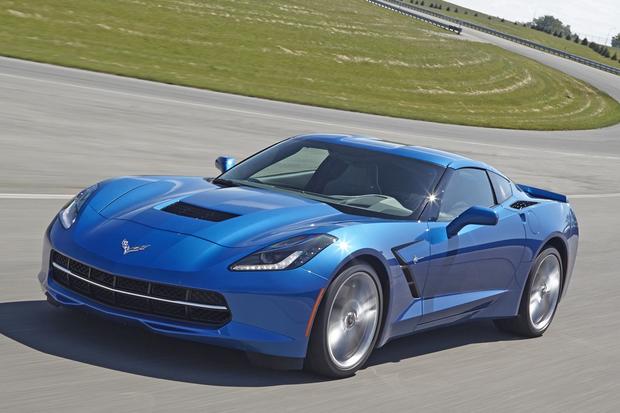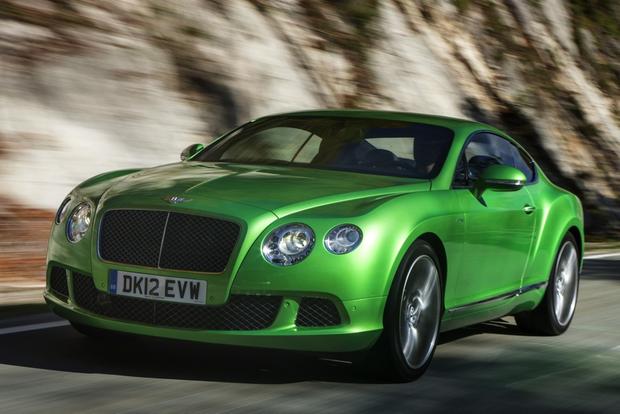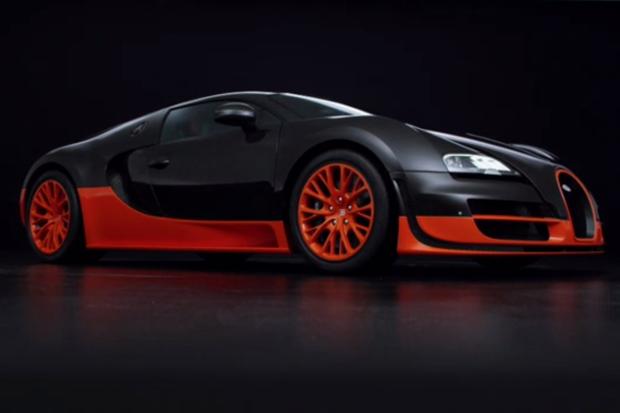 Halloween is almost here, so we've decided to spook you by listing some of today's fastest cars that offer scary performance. Each model includes a huge engine, enormous power and a top speed -- or 0-to-60 miles per hour time -- that would surely freak you out if you were sitting in the driver's seat.
Bentley Continental GT Speed
Most drivers would be satisfied with a standard Bentley Continental GT, which uses a twin-turbo V8 that makes 500 horsepower and 487 lb-ft of torque. Those who want even more can get a 12-cylinder version that produces a monstrous 567 hp and 516 lb-ft. But for those who just can't get enough, there's the GT Speed. The Speed offers a whopping 616 hp and 590 lb-ft, which is delivered to the ground through an 8-speed automatic and all-wheel drive. The result? Zero-to-60 mph in just 4 seconds, on its way to a top speed of 202 mph.
Bugatti Veyron Super Sport
The Bugatti Veyron is a car of superlatives. Fastest. Quickest accelerating. Most expensive. And now it's all of those things and then some. The reason is that the Veyron Super Sport, which came out for 2012, has replaced the standard Veyron in Bugatti's lineup. Instead of $1.6 million, it costs $2.2 million. Instead of 1,000 hp, it has 1,200 hp. But the scary part isn't the cost or the power, it's the sheer performance. Think 0-to-60 mph in just over two seconds and a 267.856 mph top speed -- enough to earn the title of "world's fastest production car."
Chevrolet Camaro Z/28
The Camaro Z/28 isn't among the fastest cars you can buy -- and it's not the most powerful. But with a 7.0-liter V8 and a track-focused chassis, it certainly has the goods to scare most passengers -- or drivers. Performance was the goal of the Z/28, and it certainly delivers, boasting 426 hp and a 0-to-60 mph time of somewhere around four seconds. And if that doesn't scare you, try this: The Z/28 is so obsessively track-focused that drivers can order one without air conditioning to save weight.
Chevrolet Corvette
The all-new Chevrolet Corvette is one of the most exciting cars expected to debut this year. Razor-sharp styling, a handsome new interior and a wide range of options all help its cause, but most drivers will only be concerned about what's under the skin. That's fine, because Chevrolet has strapped in a 6.2-liter V8 that makes 455 hp and 460 lb-ft of torque. The result is a 0-to-60 mph time of just 3.8 seconds, as well as a top speed that can reach almost 200 miles per hour. Those numbers are enough to make nearly anyone close his eyes and hold on tight.
Ferrari 458 Italia
This year marks the 458 Italia's third in production, which means the Italian exotic's gorgeous styling is starting to look familiar. But the performance is still mind-blowing, thanks to a mid-engine setup, a wide track and a wildly low center of gravity. Of course, the engine also plays a role: Despite weighing less than a Ford Fusion, the 458 Italia offers a 562-hp 4.5-liter V8 mated to a 7-speed dual-clutch transmission. The result is a mind-blowing 3.3-second 0-to-60 mph time and a top speed of more than 200 mph.
Jeep Grand Cherokee SRT-8
The only SUV on our list is here for a reason: It's insanely fast. On the outside, the SRT-8 gives only a few clues that it's anything more than a traditional Grand Cherokee. Bigger wheels. A subtle body kit. Enlarged exhausts. But under the skin, it couldn't be more different from the popular SUV. The reason is that it uses a 6.4-liter V8 that boasts 470 hp and 465 lb-ft of torque. The result is 0-to-60 mph in around five seconds for a vehicle that looks like it belongs at soccer practice rather than on a racetrack.
Lamborghini Aventador
We think the Aventador's appearance is enough to scare you. It's wide, low and flat -- and its angular styling makes it look like it's doing 200 mph even when it's standing still. But if you're not spooked by the flagship Lambo's look, try these numbers: 690 hp, 0-to-60 mph in 2.9 seconds and a top speed of 217 mph. Riding shotgun in an Aventador isn't for the faint of heart.
Nissan GT-R
Nissan's high-performance GT-R doesn't want to be driven slowly. While the sports car's 545 hp may not compare to some rivals, it's performance that counts -- and the GT-R certainly performs. Track times are enough to take down rivals that cost twice as much, while 0-to-60-mph runs have been timed at less than three seconds. That's Bugatti Veyron territory. And how does the GT-R do it? With an impressive launch control system, a dual-clutch transmission and some of the best engineering in the business.
Porsche 911 Turbo S
The Porsche 911 Turbo S may not look scary, but it's what the Turbo S offers under the skin that counts. Pull back the classic Porsche styling and you'll reveal an advanced all-wheel-drive system that manages to maximize acceleration and handling. The result is that passengers will stay glued to their seats with their eyes wide open as the Turbo S rockets to 60 mph in less than three seconds, on its way to a top speed of around 200 mph.

Shelby GT500
To many people, it's "just a Mustang." But if you ride in a GT500, you'll quickly learn it's a lot more than that. For one thing, it has monstrous power. While a typical Mustang is no slouch, the GT500 boasts 662 hp -- more than almost any car on our list. Performance is also exceptional, with 0-to-60 mph coming in 3.3 seconds and a maximum speed than tops 200 mph. Add old-school muscle-car traits such as a live rear axle and a 6-speed stick and we dare you to go for a ride in a GT500 without the occasional scream of terror.
SRT Viper
The latest Viper continues the tradition set by early models: lots of power and lots of fun. To the first point, think 640 hp out of a monstrous 8.4-liter V10 -- the largest engine offered in a production car today. To the second, imagine a 6-speed manual transmission, a 206-mph top speed and a chassis tuned for hard driving at the absolute limit. We call it fun. You might call it sheer terror.