Top Cars
Tailgating Tech: The Best Stuff for Fall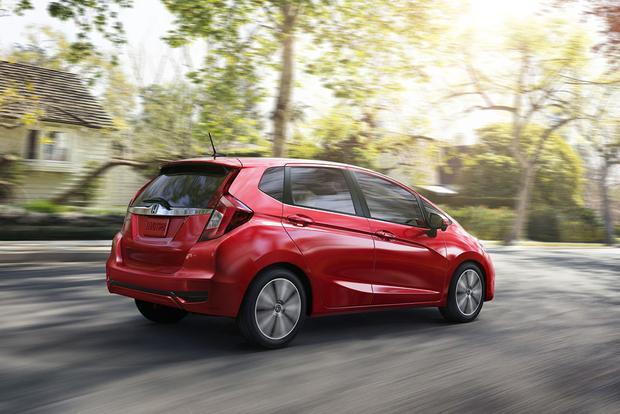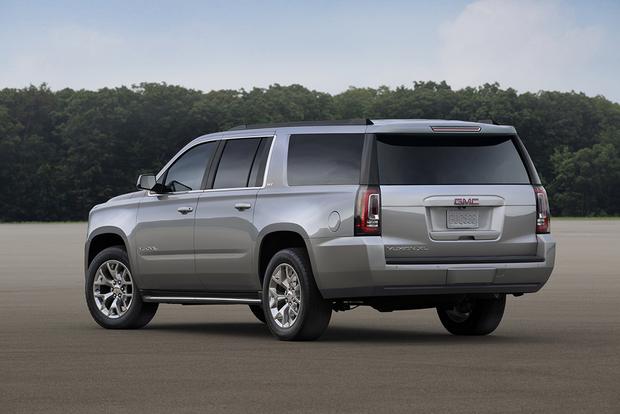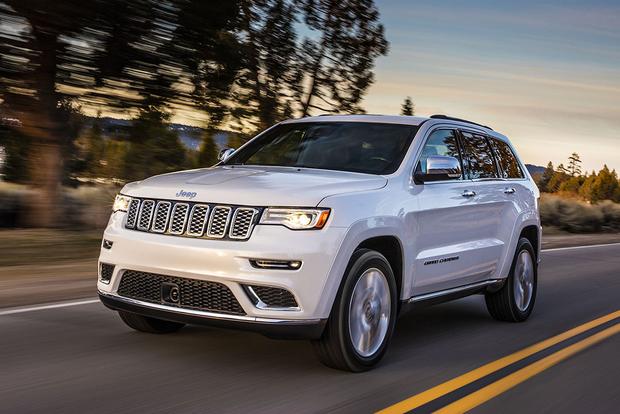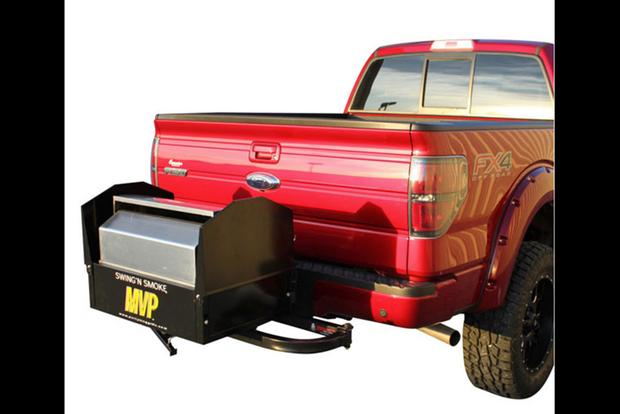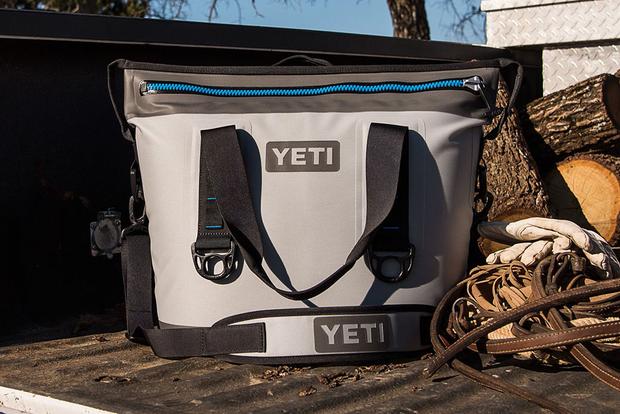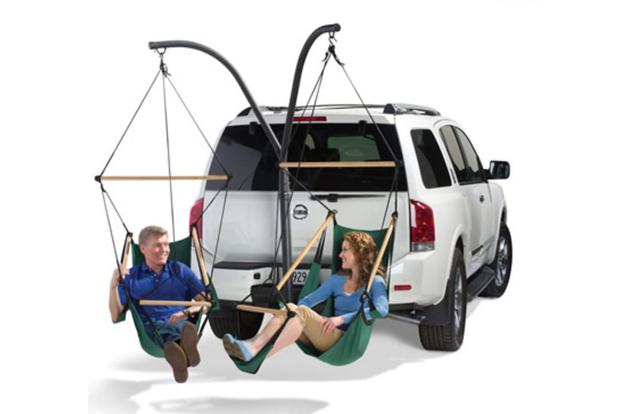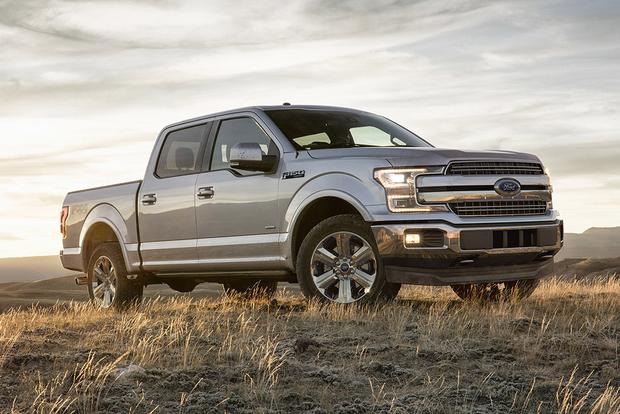 Solar eclipse mania may have taken over the dog days of summer, but game day frenzy is right around the corner, folks. Nothing says "Let's go, fall!" more than planning for football fetes.
But don't slip into your favorite team jersey just yet. Prepping for those touchdowns takes time, and technology. To keep the festivities running smoothly, take a look at the cars and and cool gear that make game watching as fun as game playing (minus the shoulder blows and brutal tackles).
Ford F-150
The F-150 is as synonymous with tailgating as beers and brats, so it's not too surprising the F-150 is the official truck of the NFL. Not only is it incredibly roomy, but its LED-lit bed is perfect for storing all of those coolers, blankets and packages of hot dog buns. The intuitive, voice-activated SYNC system connects with your mobile apps, helps navigate the traffic-laden path to the game and heats or cools your seats for some extra pre- or post-game comfort. When the last eats have been consumed and you're ready to head home, you'll be glad you have the F-150's 360-degree camera and trailer-backup assist function to help you leave the packed parking lot. $27,380
Honda Fit LX
Sure, we tend to think of beefy vehicles as the ultimate party mobiles when it comes to football season. But the Honda Fit's subcompact size and user-friendly features make it a tailgater's dream come true. It has a whopping 52.7 cu ft. of cargo space with the seats down, allowing for a little Honda wizardry known as the Magic Seat -- a functionality that allows the seatbacks to fold down flat and flush with the low cargo floor. Even better? The head restraints don't have to be removed, they can simply be moved to their lowest position. The Fit also has a tall cargo mode, in which either or both of the rear seat cushions can be folded upward and secured into place, allowing room for tall items to be placed on the floor (no more cursing at the pop-up canopy you keep trying to shove into the backseat). $16,190
GMC Yukon SUV
If you've got a big family, or a family of buddies, you'll need an extra large ride to transport you to games. The Yukon's got you covered. It comfortably seats up to nine people (plus their game-day cargo), so you'll ride in seriously spacious style. Staying connected to social media is a snap, thanks to GMC's IntelliLink infotainment system with its 4G LTE Wi-Fi hotspot to quickly post all of those game-day selfies. A full suite of safety technologies, including Driver Alert and ultrasonic sensors, keep you focused on the road, and not the particularly rowdy crowd in back. $48,530
Jeep Grand Cherokee
Sure, it's beefy and bold, but the most tailgating-friendly feature of the Grand Cherokee is its not-to-be-messed-with hauling capabilities. You'll love the cargo space and roomy seats, but you'll love, love, love how it can tow up to 7,400 pounds. That's a lot of barbecue pits and grilling supplies. If you spend more for the 19-speaker Harman Kardon sound system -- which was engineered specifically for the vehicle's acoustics -- you'll be humming in style, thanks to multichannel Surround Sound technology. Think of it as the bliss of a concert hall meets the thrill of the grill. $30,395
SWING'N Smoke MVP Large Grill
Sure, a little tabletop grill will ignite some heat, but serious/enthusiastic cooks should invest in a real grill. This doozy from Party King Grills has three burners, and it mounts directly to your trailer hitch, so it's a cinch to swing out and get your fire on. Don't worry if you encounter rough terrain en route to the game, the MVP has all-terrain heavy-duty dolly wheels. Also, the hitch on the stand is removable, so you can use it as a year-round patio grill when football season comes to an end. $749.00
Yeti Hopper
Styrofoam coolers are sooo yesterday. No one wants to deal with those nails-on-chalkboard-inducing squeaks every time you open and close the lid -- just too much un-fun flimsiness. Tailgaters need to keep their drinks chilled, pronto. Stop the styrofoam silliness and get yourself a Yeti Hopper Two. This soft-sided cooler bag can hold 18 cans of beer or 20 lbs. of ice -- and it can keep them chilly for days. The super-durable, pliable materials mean you can squeeze them into any tight spot (even that minuscule corner that hasn't been overrun with extra spatulas and wearable beer caddies). $299.99
Tailgate Hammocks
After all of that grilling and high-fiving, you'll need to get off your feet and enjoy the fruits (and meats) of your labor. Let your buddies park it in a camper chair, while you get comfy in a tailgate hammock. This dual hammock sets up on any 2-inch trailer hitch in just 10 minutes. It has hanging footrests, so you can recline without skimming the cement. After all of that prep work, you deserve to kick it. $349.95
The end of summer is always bittersweet. But knowing you can get your tailgate on soon makes it a whole lot sweeter.