Top Cars
The Best Compact Cars: A List of Our Favorites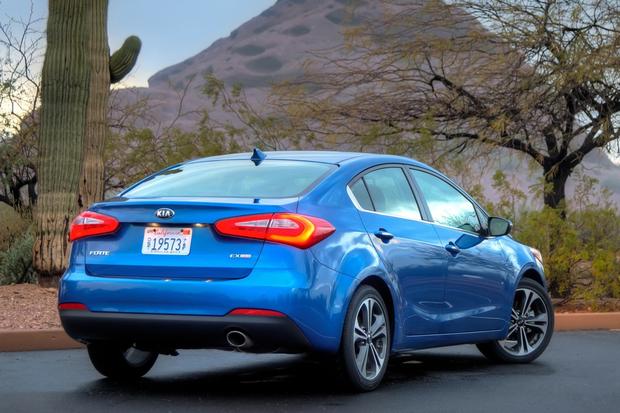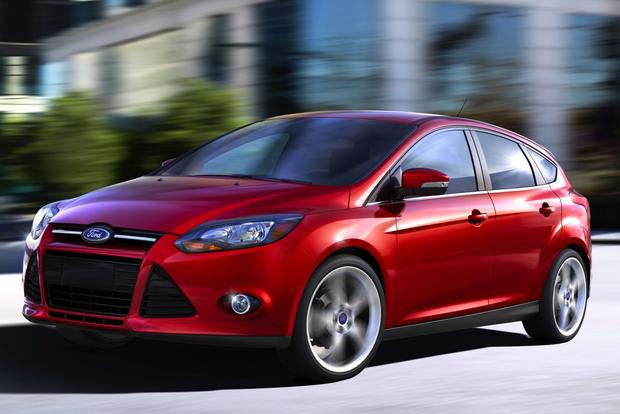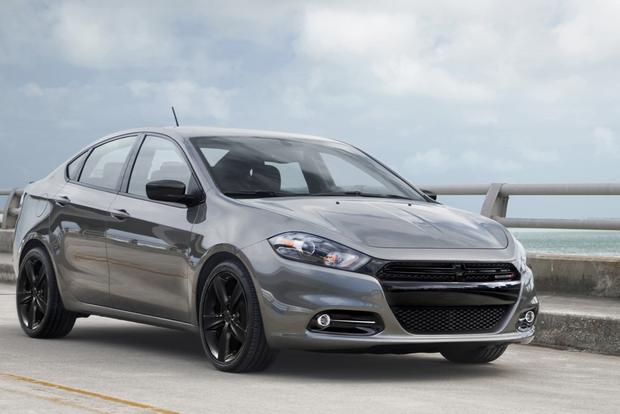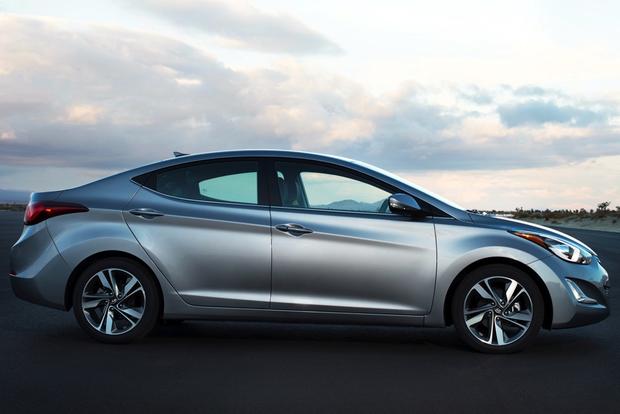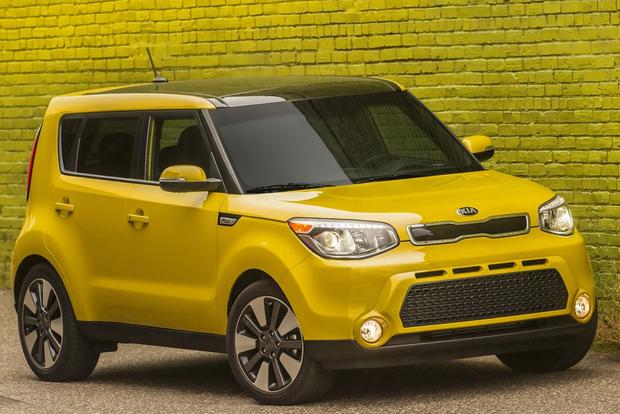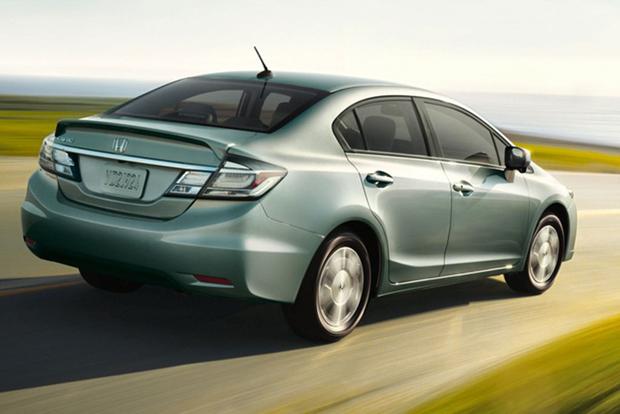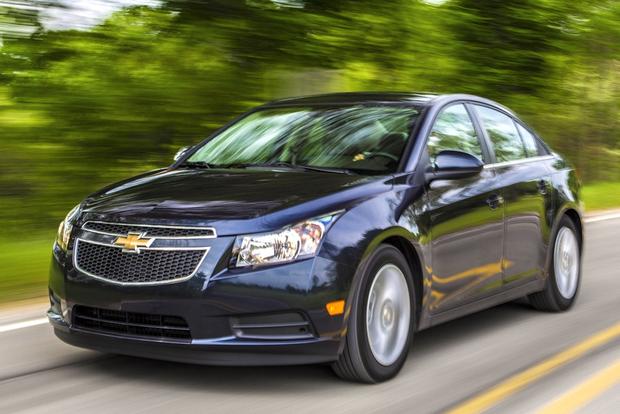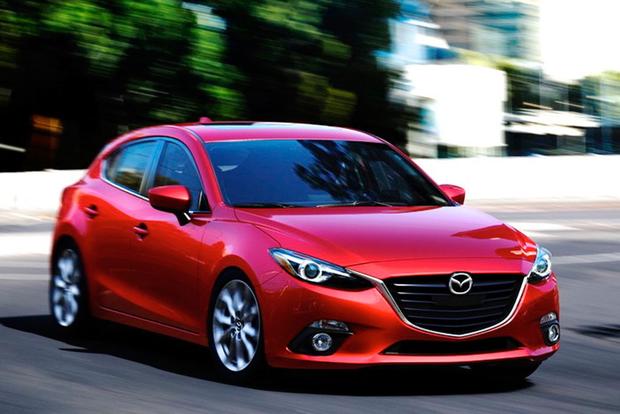 If you're searching for a new compact car, it might be difficult to find the right one. After all, there are a lot of choices and a lot of advertisements touting fuel economy, features, warranty and value. Just in case you aren't sure which compact is right for you, we've listed our favorites in order, along with the reasons behind our decisions.
1. Mazda3
It's unanimous on our staff: The 2014 Mazda3 is the best small car on the road. There are many things that make this true, including the Mazda3's handsome styling and its sporty handling, which gives it more character than most other small cars. But we're also taken with the Mazda3's reasonable pricing (it starts around $18,500 with shipping) and its long list of available features that includes class-exclusive luxury-car-like items such as automatic high-beam control and adaptive cruise control, not to mention its sedan or hatchback body styles. The best part? Mazda3 models equipped with the standard 2.0-liter engine return 41 miles per gallon on the highway, and that's without choosing a special eco or high fuel economy model.
2. Kia Forte
We're very impressed with the 2014 Kia Forte. Newly redesigned for the latest model year, the Forte offers everything we look for in a compact car. That includes excellent fuel economy (the Forte returns 25 mpg in the city and 36 mpg on the highway with its base engine), an engaging driving experience, sedan or hatchback body styles and reasonable base pricing that starts around $17,500 with shipping. We're also impressed with the Forte's roomy cabin and its long list of features and options, which include ventilated seats, a navigation system, a heated steering wheel and xenon headlights. In essence, the Forte lets you decide whether you want your economy car to be frugal or opulent.
3. Ford Focus
On sale with only minor changes since 2012, the Ford Focus is among the oldest cars on our list, but in this case, that isn't a bad thing. That's because the Focus hardly shows its age, offering a sharp look, potent engines and a lot of equipment. The 2014 Focus is also one of the most high-tech compacts on the market thanks to Ford's SYNC infotainment system with MyFord Touch, which is available on most models. Other benefits include excellent fuel economy (up to 28 mpg city/40 mpg hwy with the Focus SFE), reasonable pricing (ranging from $18,000 for a base-level Focus to $24,500 for a high-end Focus Titanium), available sedan or hatchback body styles and two unique offerings: a high-performance ST version for drivers interested in speed and a fully electric model for those who want to save fuel. All in all, it's hard to go wrong with any Focus.
4. Dodge Dart
Available only as a sedan, the 2014 Dodge Dart is a capable small car with lots of benefits. We like its exterior styling, for example, which sets it apart from the compact crowd. The same goes for its interior, which makes the Dart look pricier than it is. And we love its Uconnect infotainment system, which is among the best in the business. The only drawbacks: For one, we wish there was a hatchback, and fuel economy isn't excellent unless you opt for the 40-mpg Dart Aero. But given the Dart's positive qualities, and a starting price of less than $18,000 with shipping, you'd do well to add it to your shopping list.
5. Hyundai Elantra
The Hyundai Elantra has come a long way since arriving in the U.S. during the early 1990s. Now in its fifth generation, the latest Elantra offers an excellent choice among compact cars thanks to its stylish lines, roomy interior and impressive warranty. We also love the fact that Hyundai still offers a sedan, a coupe and a hatchback, making it the only automaker to do so. Icing on the cake is the Environmental Protection Agency fuel economy ratings of up to 38 mpg, an available 7-inch touchscreen with Hyundai's Blue Link infotainment system and base pricing that starts at $18,500 with shipping.
Find a Hyundai Elantra for sale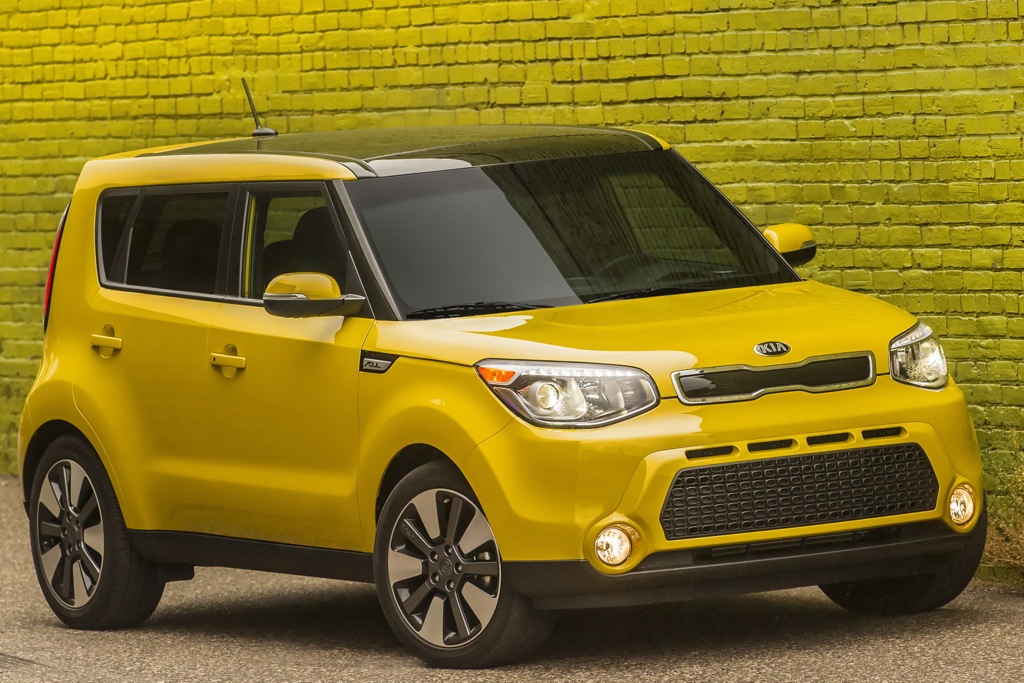 6. Kia Soul
In past years, we probably would've recommended the 5-door Kia Soul hatchback over the brand's Forte compact sedan because of the Soul's unique looks and added practicality. With its latest redesign, however, we're partial to the Forte, but that doesn't mean the Soul has fallen out of favor. On the contrary, the tall-roofed compact hatchback was drastically updated for 2014, boasting new features, new styling and an improved cabin. It also still includes traits that made last year's model so great, such as low pricing (it starts around $16,000), a roomy interior with lots of cargo room, a long warranty and appealing equipment. The only drawback is fuel economy: Because of its unusual shape, the Soul can't crack 24 mpg city/31 mpg hwy.
7. Honda Civic
The latest Honda Civic still includes everything that has traditionally made it one of the most popular cars on the market: reliability, excellent gas mileage, durability, a simple interior and a roomy, comfortable cabin. It's also still available as a sedan or, for shoppers who want a little extra enjoyment, as a sporty coupe. Unfortunately, base pricing, which starts around $19,000, is a little higher than most rivals, and we think the Civic's center stack is dated compared to many other compact cars. But with up to 41 mpg from the Civic HF and an available hybrid model for even better fuel economy, it's easy to see why so many shoppers go for the Civic.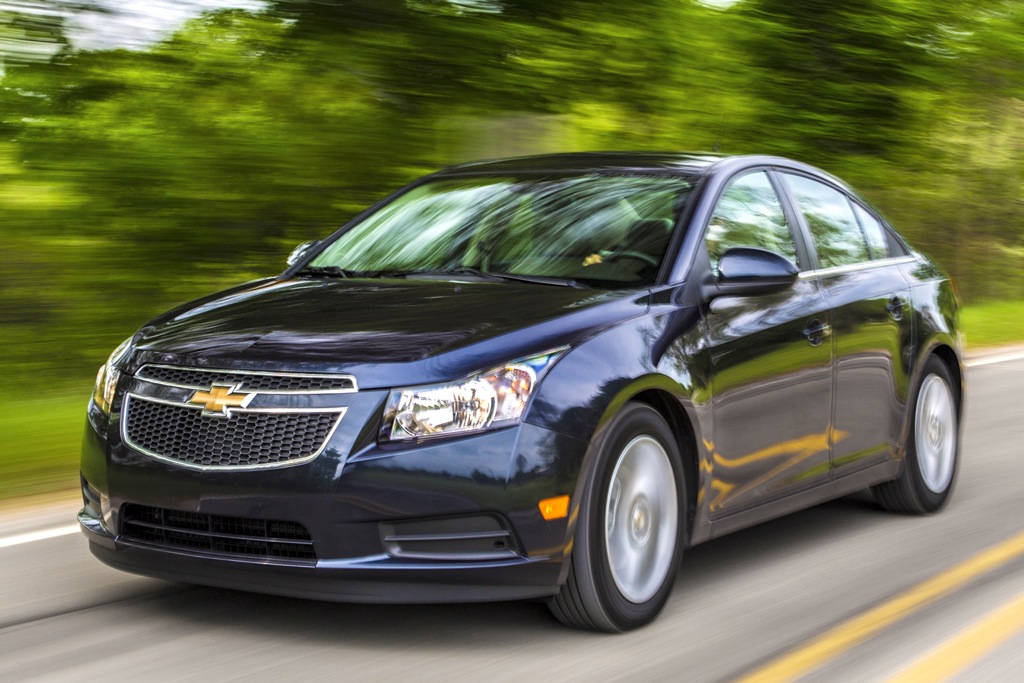 8. Chevrolet Cruze
The 2014 Chevrolet Cruze boasts a lot of impressive attributes, ranging from its exterior styling and roomy cabin to its fuel-efficient engines that can return up to 42 mpg if you go for the eco model or 46 mpg if you choose the diesel. We also like the Cruze's big trunk and MyLink infotainment interface. We're not entirely sold on its performance, however, especially if you choose the base-level Cruze LS, which has less torque than higher-end models. Pricing is also a bit steep, as the sedan's base MSRP is around $19,000, and the newly available Cruze Diesel can't be had for under $26,000. Still, the Cruze is a solid effort in a competitive segment.