Top Cars
The Best Compact SUVs: A List of Our Favorites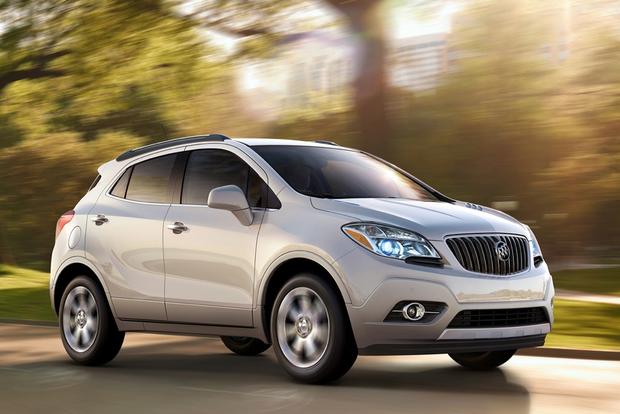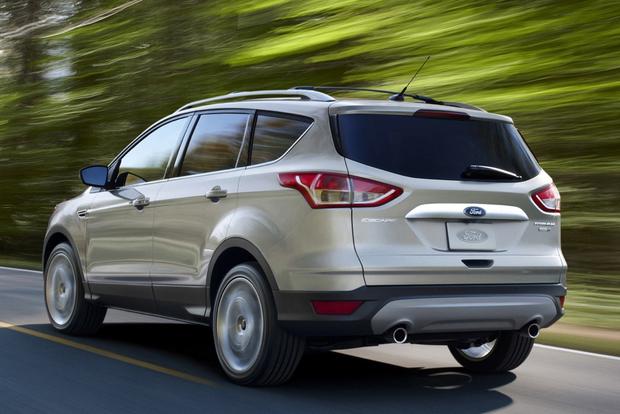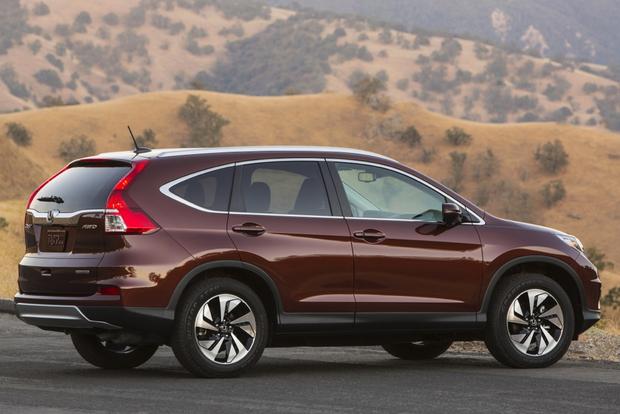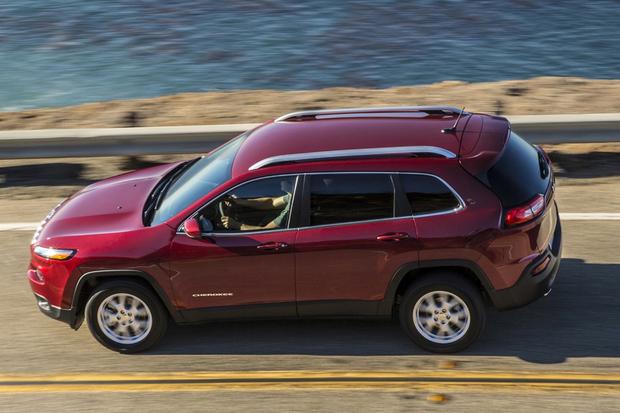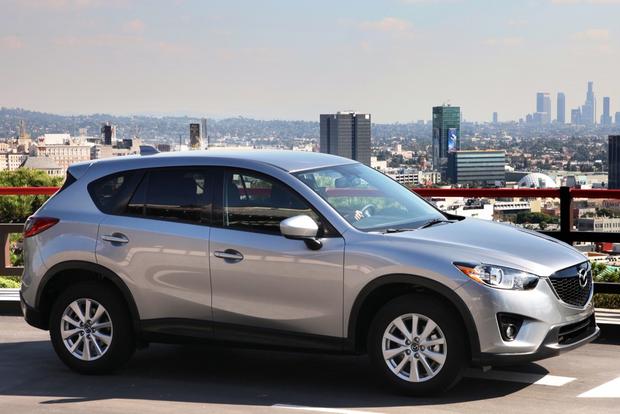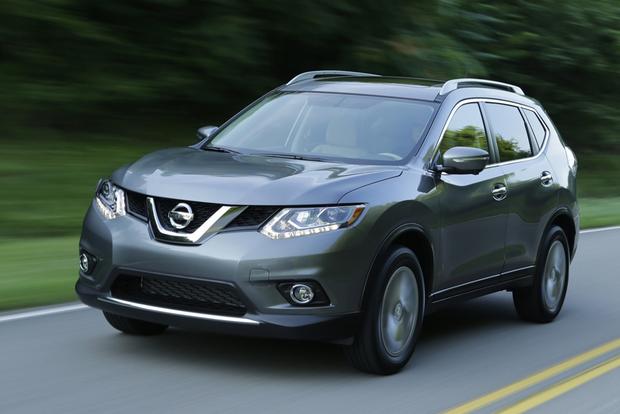 Searching for a new compact SUV can be surprisingly difficult. With dozens of new models offered by many different automakers, it's not always easy to narrow down your choices and pick the right one. Fortunately, we've driven them all -- and we've listed our seven favorite compact SUVs for drivers who want to start their search with the best models on the market.

Buick Encore
As SUVs go, the Buick Encore is on the small side, even among traditional compact choices. What it lacks in size it makes up for in value: The Encore starts around $25,000 with shipping and includes a long list of standard features, such as 18-inch alloy wheels, Bluetooth, a backup camera, a USB/iPod interface and even a 7-in touchscreen with Buick's IntelliLink infotainment system. If that doesn't excite you, consider this: The Encore manages to return 25 miles per gallon in the city and an impressive 33 mpg in highway driving, which places it near the very top among today's SUVs.
Ford Escape
With the Ford Escape, there's something for everyone. Drivers interested in a value-packed compact SUV can choose a base-model Escape, which starts at just $24,000 and includes Ford's SYNC voice command system along with full power accessories, Bluetooth and an iPod/USB interface. Shoppers with a focus on gas mileage can get the 1.6-liter EcoBoost 4-cylinder engine, which makes an impressive 178 horsepower and still returns an excellent 23 mpg city/33 mpg hwy. For drivers interested in luxury, Ford has the Escape Titanium: a $30,000 high-end version of the SUV that includes a remote starter, a power liftgate, leather upholstery, heated front seats and 18-in alloy wheels.

Honda CR-V
While rivals focus their efforts on bold styling and cutting-edge technology, the CR-V instead keeps its eye on items that matter more to many compact SUV shoppers. Specifically, the CR-V touts a relatively simpler interior and a notoriously strong record for excellent reliability. We're also fond of the CR-V's competitive $24,000 base price and its fuel economy, which reaches as high as 23 mpg city/31 mpg hwy. It's not the most advanced small SUV, but for some shoppers, that's a benefit.
Jeep Cherokee
The newly released Jeep Cherokee replaces the brand's Liberty compact SUV for the 2014 model year. While we weren't especially fond of the outgoing Liberty, the Cherokee boasts a clean-sheet redesign, offering new styling, a new interior, new engines and a lot of new technology. That technology features include one of our favorite infotainment systems in the auto industry -- Chrysler's Uconnect -- along with an amazing list of high-tech options, including adaptive cruise control and an automatic parking function that works in both parallel and perpendicular spots. Best of all, the Cherokee starts at just $24,000: about average for a small SUV, despite its ample interior and brand-new design.
Mazda CX-5
We love the Mazda CX-5 for its fuel economy, its pricing and its drivability. The base-level CX-5 is rated at an excellent 26 mpg city/35 mpg hwy. Drivers interested in a compact crossover that offers some enjoyment behind the wheel will also love the CX-5. We think it handles better than just about any mainstream crossover on the market, big or small. For drivers interested in a new crossover with an emphasis on value, the CX-5 is once again an excellent choice, with a starting price of just $22,000 and reasonably priced options that include such desirable features as collision detection with automatic braking and a 5.8-in color touchscreen.

Nissan Rogue
Although we were never completely endeared to the outgoing Nissan Rogue, the all-new 2014 model is certainly one of the best compact crossovers on the market. Starting from $23,500 with shipping, the latest Rogue is a little bigger than most compact crossovers, and that allows it to offer a segment-exclusive third-row seat. It doesn't lose out on fuel economy, boasting an impressive 26 mpg city/33 mpg hwy. Best of all, you can get the Rogue just about any way you want it, from a base-level S model to a high-end Rogue SL, which features a 360-degree parking camera, dual-zone automatic climate control, automatic headlights and other upscale goodies.
Toyota RAV4
Newly redesigned for the 2013 model year, the Toyota RAV4 recently entered its fourth generation. It's always been one of the most popular small SUVs on the market, and while we're not sure if the latest model is a huge improvement over the outgoing one, we still think the RAV4 is an excellent choice for shoppers interested in a small SUV. Fuel-efficient, reliable and affordable (pricing starts around $24,200 with shipping), the RAV4 offers just about everything most compact crossover shoppers will want, though it doesn't include the powerful V6 engine or cutting-edge gadgets of some rivals. Still, if you're after simple and safe rather than new and exciting, the RAV4 might be among the best compact SUVs for you.