Top Cars
The Best Convertibles: A List of Our Favorites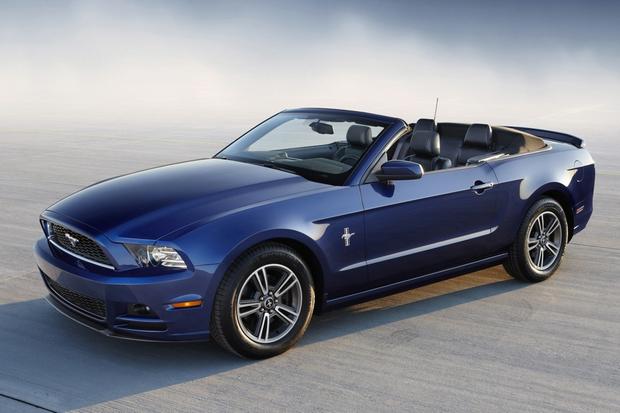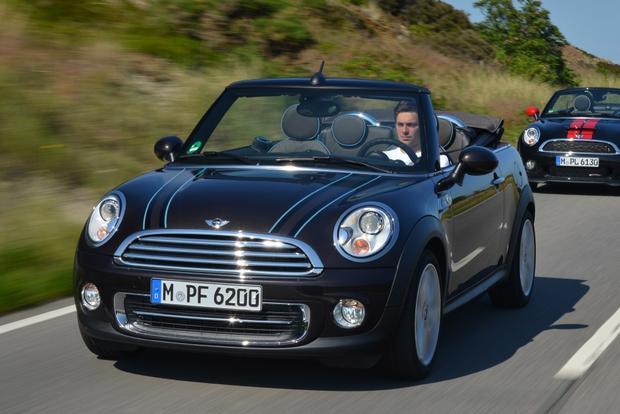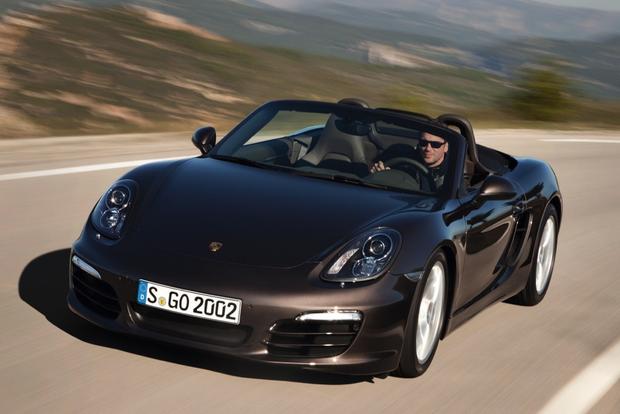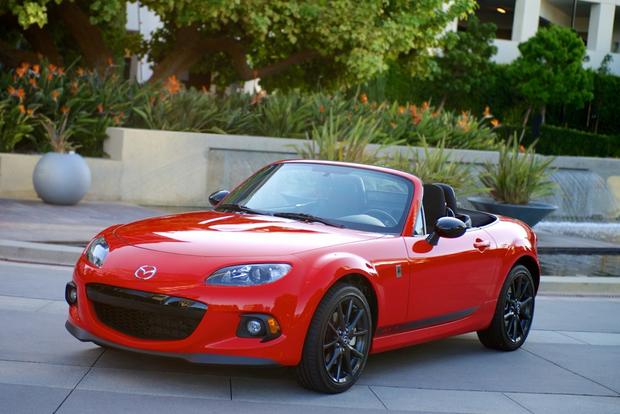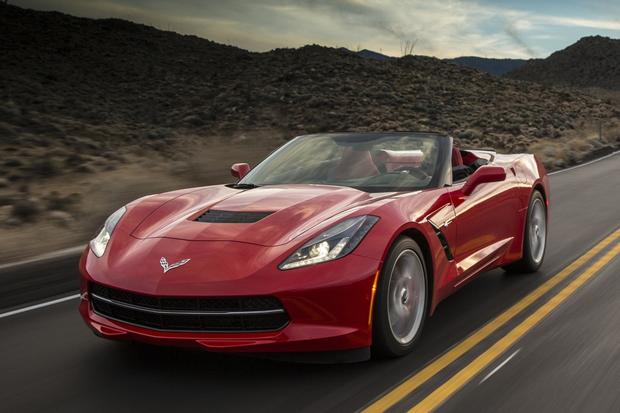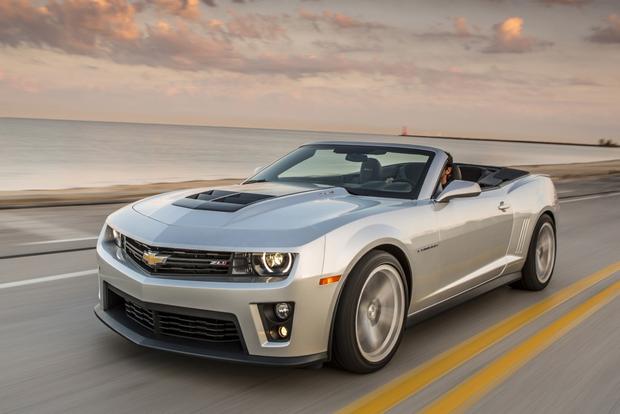 If you're looking for a new car that you can use to enjoy the warm weather, you've come to the right place. We've listed today's best convertibles, all of which provide endless top-down driving pleasure.
Chevrolet Camaro
The Chevrolet Camaro combines retro styling with potent engines and a newly updated interior and exterior. Entry-level Camaro LT convertible models offer a 3.6-liter V6, hardly a muscular V8 but still plenty potent thanks to 323 horsepower and a standard 6-speed manual. The Camaro also boasts a reasonable starting price of around $32,000 with shipping, a figure that includes Chevrolet's MyLink infotainment system, a backup camera, a remote starter and power front seats. But maybe the best part is that all Camaro convertibles come with a power top and room for four, meaning you can enjoy the sunshine with a few of your friends.
Chevrolet Corvette
The newly redesigned Chevrolet Corvette is a sports car enthusiast's dream. Not only does it come with a 455-hp 6.2-liter V8 mated to a standard 7-speed manual transmission, the Corvette convertible is also fairly affordable. Sure, its $59,000 base price may seem steep, but it's not so bad when you consider the rear-drive 2-seater's blistering performance and long list of standard equipment ranging from xenon headlights and a power top to Chevrolet's MyLink infotainment system, a backup camera and a Bose sound system. The 2015 Corvette also offers a new 8-speed automatic, replacing this year's 6-speed for improved performance and gas mileage.
Find a Chevrolet Corvette for sale
Ford Mustang
The Ford Mustang is a modern-day muscle car with seating for four. Even if you don't get the V8-powered Mustang GT, the Mustang will still reward you with its retro styling, its sporty rear-wheel-drive setup and a surprisingly muscular V6 that makes 305 hp. The Mustang also starts at a reasonable base price of less than $29,000 with shipping, a figure that includes an enjoyable 6-speed manual that will really channel your inner muscle car fanatic.
Mazda MX-5 Miata
On paper, the Mazda MX-5 Miata might not seem like much, given its 4-cylinder engine and small size. But get out on the open road and you'll find that the MX-5 Miata is one of the best convertibles around. Not only is it fun to put down the small top and cruise around in the sun, the MX-5 Miata also boasts some of the best handling in existence. Best of all, it's available for a reasonable price: Base models start at just $25,000 with shipping. The only caveat is that the MX-5's 2-seat cabin means you'll only have room for one of your friends.
MINI Cooper
There are two different drop-top versions of the MINI Cooper, and we happen to like them both. For shoppers who need four seats, there's the traditional MINI Cooper Convertible, which is effectively a soft-top version of the brand's popular MINI Cooper Hardtop. For a slightly sportier flair, there's the MINI Cooper Roadster, which offers a lower roofline and two seats instead of four. Both models are reasonably priced, with a starting figure of around $26,000 with shipping, and both offer excellent gas mileage, a well-crafted interior and MINI's traditional razor-sharp handling.
Porsche Boxster
With a base price of around $52,000 with shipping, the Boxster isn't exactly the best value on the market, especially when you consider that it only comes with 265 hp and lacks standard features such as automatic climate control and heated seats. But spend a little time in the Boxster and you'll quickly discover that few cars offer the pure driving enjoyment of Porsche's mid-engined sports car. The Boxster is also surprisingly practical, and if you add just a few options, you'll quickly find yourself surrounded by all the luxury that you'd expect from a modern Porsche.
Find a Porsche Boxster for sale
Volkswagen Beetle
The Volkswagen Beetle Cabriolet is a recently updated convertible with four seats, a power soft-top and some of the most recognizable lines in the car industry. It's also surprisingly affordable, thanks to a base MSRP that starts around $26,000 with shipping. Fuel economy figures aren't far from an impressive 30 miles per gallon on the highway. Best of all, the drop-top Beetle boasts a surprisingly long list of standard equipment that includes heated front seats, Bluetooth, an 8-speaker sound system and alloy wheels.