Top Cars
The Best Luxury SUVs: A List of Our Favorites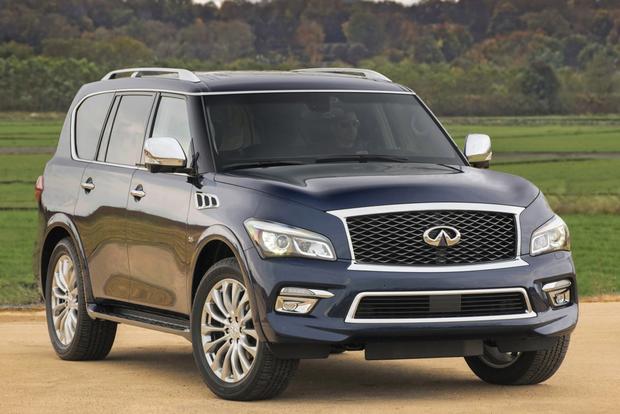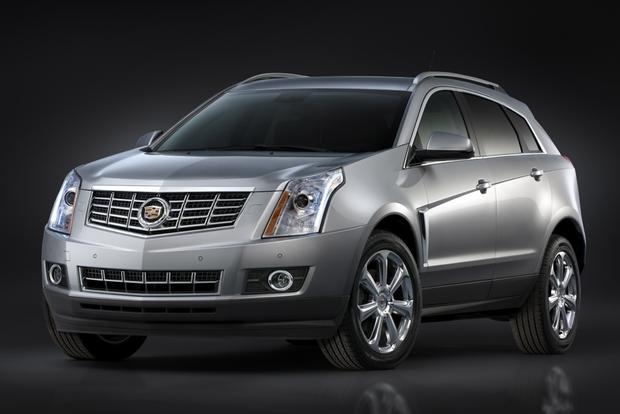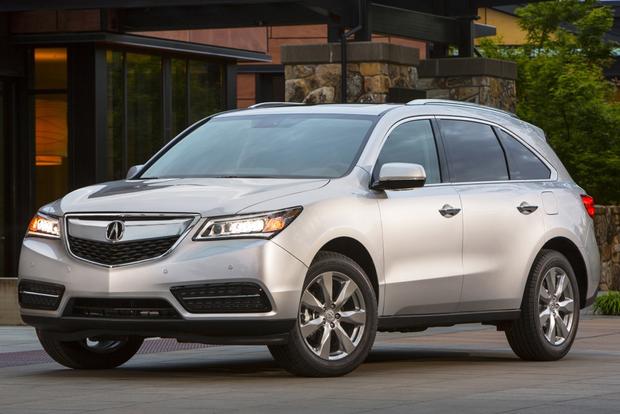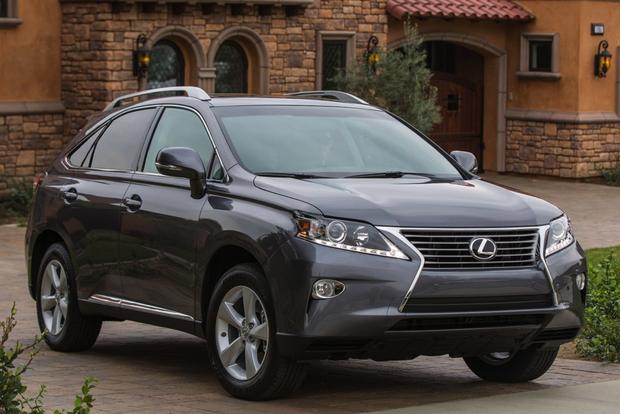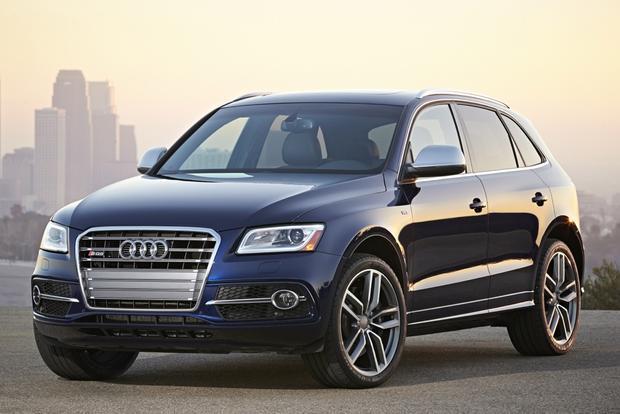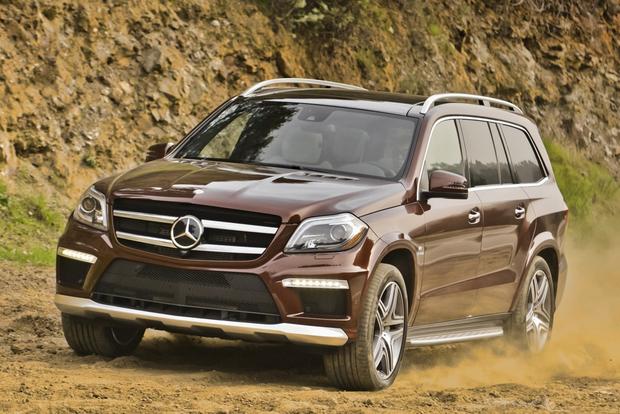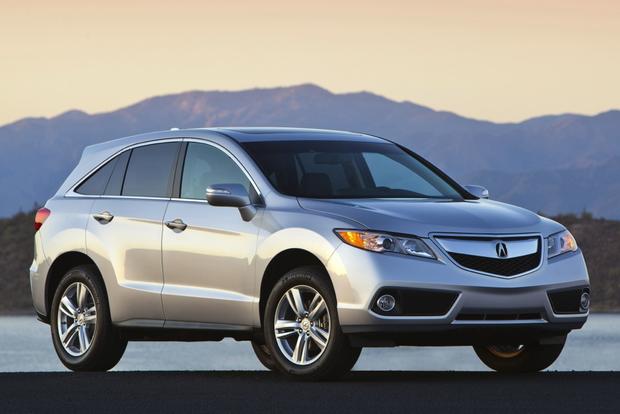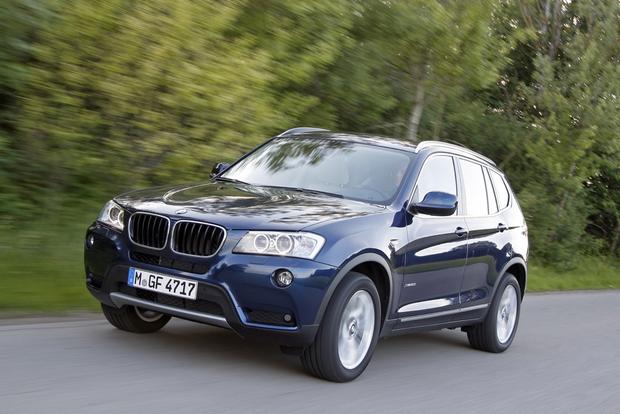 It can be hard choosing from the many luxury SUVs on the market today. The segment is filled with dozens of different options, ranging from upscale versions of mainstream models to ultra-opulent, 6-figure SUVs and crossovers. So, which models are the best? We've listed nine of our favorites below.
Acura MDX
The newly redesigned Acura MDX is an excellent 3-row luxury crossover. Powered by a standard 290-horsepower V6 and priced from around $43,000, the MDX boasts all the standard equipment you'll ever want, including heated front seats, Bluetooth, a backup camera, leather upholstery and tri-zone automatic climate control. There's also a long list of safety options, from rain-sensing wipers to forward-collision and blind spot monitoring systems. Best of all, fuel economy can reach an excellent 20 miles per gallon in the city and 28 mpg on the highway -- strong numbers for a 3-row SUV.
Acura RDX
Acura's smaller RDX crossover is also a smart choice for shoppers interested in a luxury SUV. While it only has two rows of seats, drivers who don't need a third row will appreciate the RDX's stellar build quality, its reasonable base pricing (it starts around $35,000) and fuel economy of up to 20 mpg city/28 mpg hwy. We also love the crossover's list of standard equipment, which includes high-end items such as automatic headlights, leather upholstery, heated front seats, Bluetooth, a backup camera, a sunroof, dual-zone automatic climate control and keyless entry with push-button ignition.
Audi Q5
The Audi Q5 is an excellent crossover that's enriched by the fact that it truly offers something for everyone. Budget-minded shoppers can get a base-level 4-cylinder that starts around $38,000. Those looking to save fuel can choose between two models: a fuel-efficient hybrid and a fuel-sipping diesel. And for shoppers who want all-out performance, Audi offers a 272-hp supercharged SQ5 model and a truly fast 354-hp model. Our own take: Buy the one that you really like, because each model offers a long list of standard equipment, Audi's impressive build quality, and enough cargo and passenger room for most families.
BMW X3
The newly redesigned BMW X3 is an excellent crossover for SUV shoppers who don't want to spend a fortune on a new BMW. It starts around $41,000 and it's going to get even less expensive for 2015, as BMW is planning to add a new 2-wheel-drive model to the lineup. Base-level versions of today's X3 use a 240-hp 4-cylinder that returns up to 28 mpg on the highway, while sport-minded drivers can opt for a 300-hp 6-cylinder without a significant fuel penalty. No matter which X3 you choose, traditional BMW handling ensures that you'll end up with one of the most enjoyable compact crossovers on the road.
Cadillac SRX
The Cadillac SRX is a popular luxury crossover that offers 2-row seating and a high-end interior. Powered by a muscular 3.6-liter V6 that makes just over 300 hp, the SRX is no slouch off the line, and yet it still manages to return a respectable 17 mpg city/24 mpg hwy. More importantly, the SRX offers reasonable pricing, especially compared to its rivals: It starts around $38,500, and it features a long list of standard equipment ranging from leatherette upholstery and alloy wheels to front and rear parking sensors, Cadillac's CUE infotainment system, a power driver's seat and dual-zone automatic climate control.
Infiniti QX80
The Infiniti QX80 is one of the best full-size models in the upscale-SUV world. Featuring a base price of around $63,500 -- expensive, but a bargain compared to rivals from Land Rover, Cadillac and Lexus -- the QX80 offers standard V8 power and 3-row seating. It also offers especially bold styling, designed to appeal to shoppers interested in a full-size luxury SUV that will help them stand out from the crowd. But we're especially impressed by the QX80's list of standard features: It boasts a power lift gate, front and rear parking sensors, leather upholstery, tri-zone automatic climate control, Bluetooth, a navigation system and Infiniti's Around View camera system.
Find an Infiniti QX80 for sale
Lexus RX
The Lexus RX has routinely been one of the most popular luxury crossovers since its debut in the late 1990s, and it's easy to see why. For one thing, the RX boasts a standard 3.5-liter V6 with adequate power -- 270 horses -- and reasonable fuel economy figures of 19 mpg city/25 mpg hwy. Drivers who want more power and better gas mileage can upgrade to the RX 450h, which boasts 295 horses and Environmental Protection Agency ratings of 32 mpg city/28 mpg hwy. Best of all, the RX is reasonably priced compared to rivals: Base models start around $41,000, while the fuel-efficient hybrid can be had for $47,500 with shipping. We're also fond of Lexus build quality and reliability, which few automakers can match.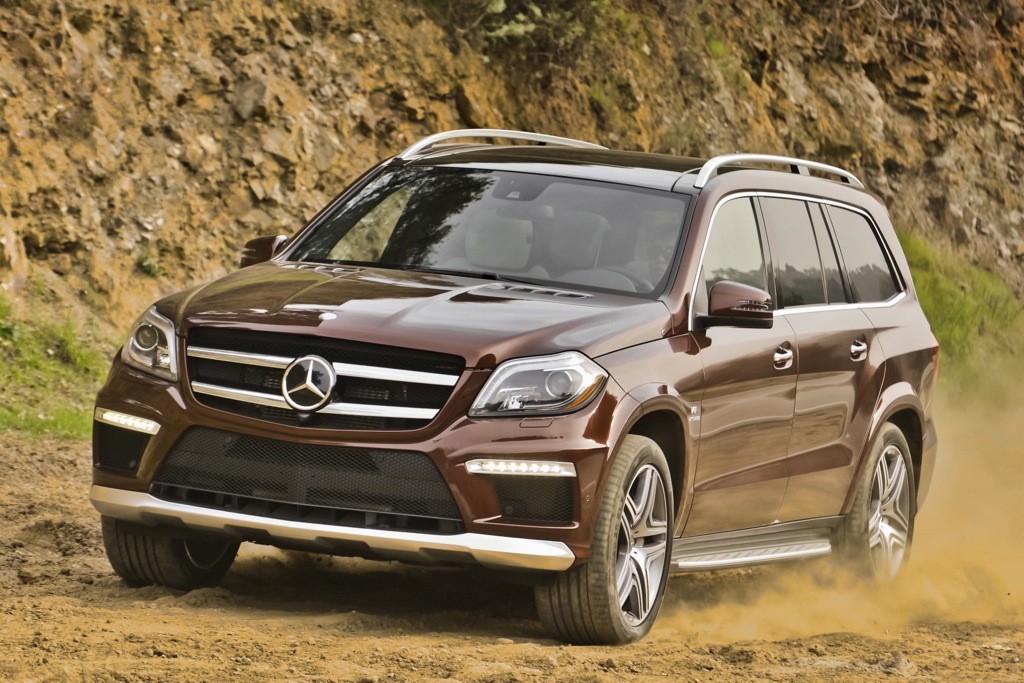 Mercedes GL-Class
The Mercedes GL-Class is a highly popular full-size luxury crossover that was heavily updated for the 2013 model year with new styling inside and out. For 2014, it offers four appealing versions: a turbodiesel V6 that gets 19 mpg city/26 mpg hwy (the GL350 BlueTEC), two mid-level models (the GL350 and GL550), and the ultra-high-performance GL63 AMG, which boasts a ridiculous 550 hp. Every GL is enticing, especially since its $63,500 base price places the SUV right in the thick of the 3-row-SUV game. Of course, we also appreciate its traditionally strong Mercedes build quality and a surprisingly generous list of standard equipment that includes heated front seats, Bluetooth, a backup camera, air suspension, a power sunroof and dual-zone automatic climate control.
Find a Mercedes GL-Class for sale
Range Rover
The Range Rover remains the undisputed king among luxury SUVs. For 2014, two models are offered. Most shoppers will choose the base-level version, which starts around $85,000 and features a 340-hp supercharged V6. But the truly opulent will go for the Range Rover Supercharged, which uses a 510-hp V8 and starts at just over $100,000 with shipping. Either is an excellent choice, given the SUV's superior cabin materials, its truly lavish list of standard equipment, and its unique styling that remains unrivaled in the world of the luxury SUV. Looking for a cheaper option? Try the Range Rover Sport, which offers optional 3-row seating and a more reasonable price tag.