Top Cars
The Best Midsize Sedan: A List of Our Favorites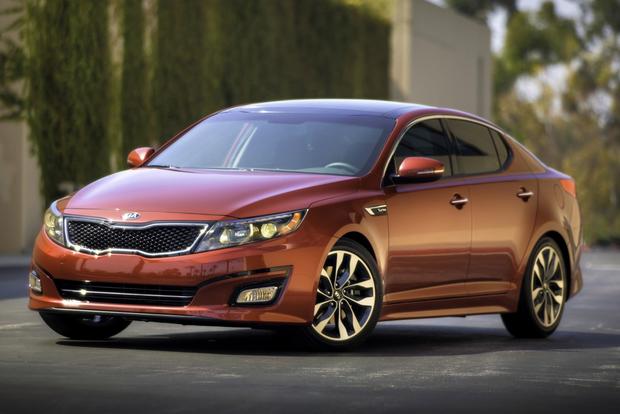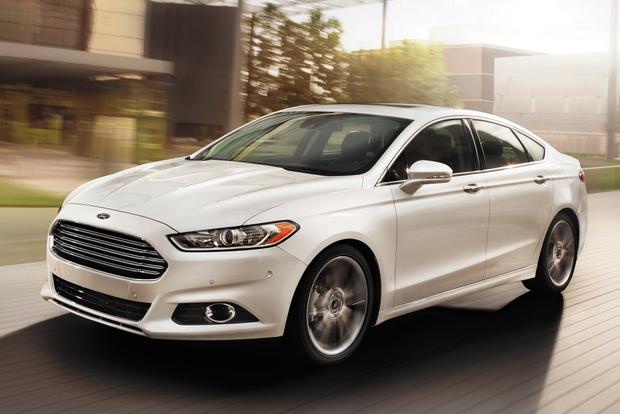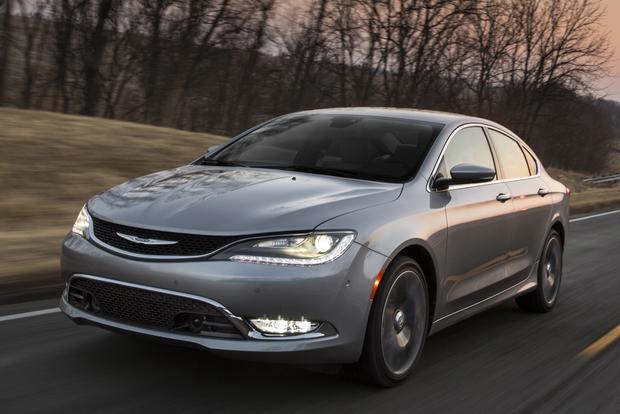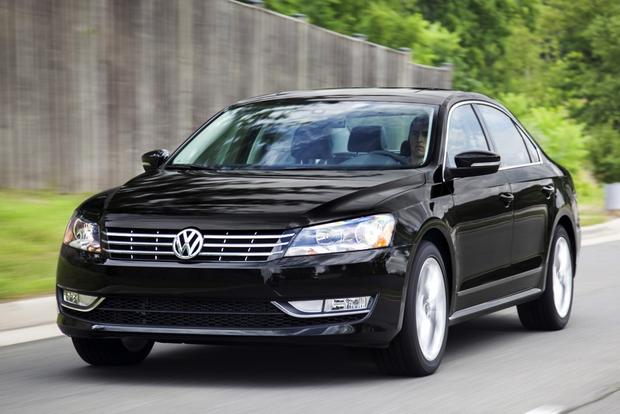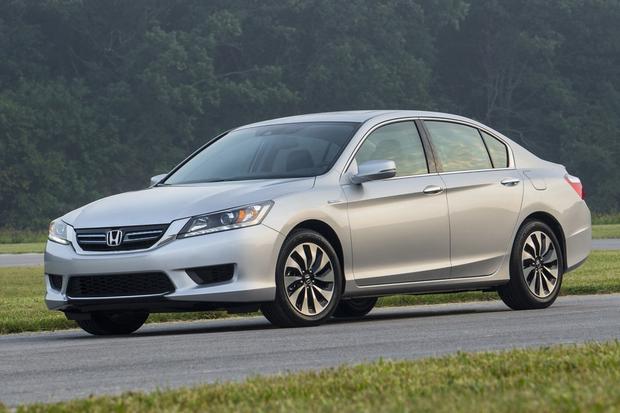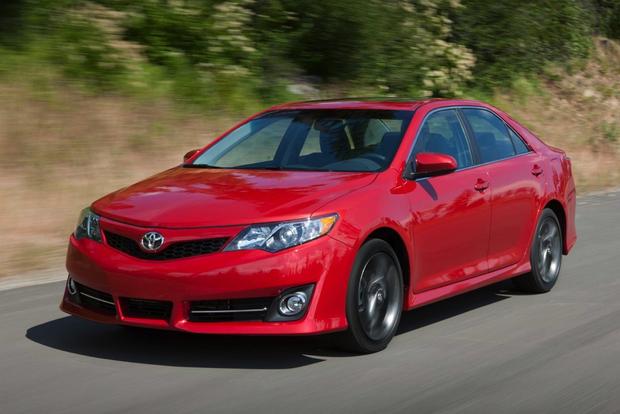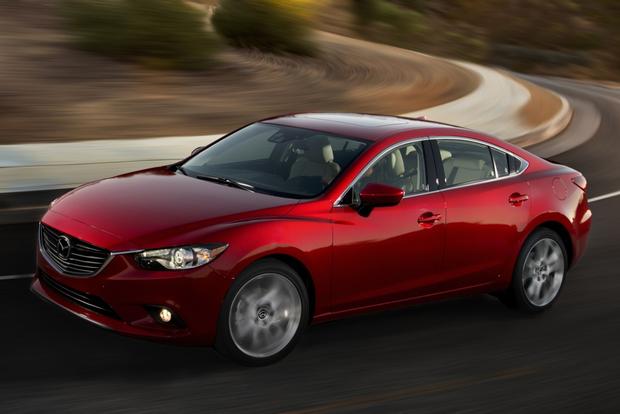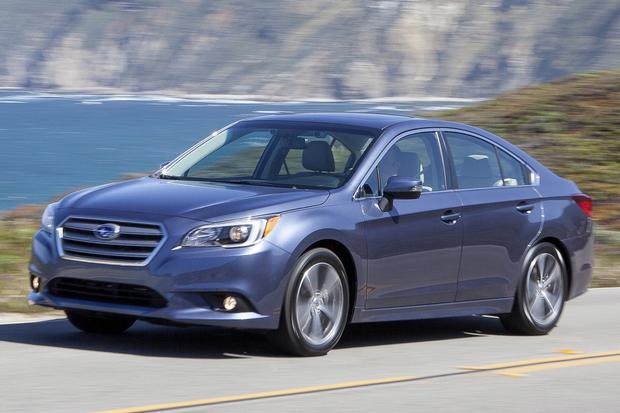 The wide variety of midsize sedans on the market can be overwhelming, especially when you're trying to find the perfect one for you or your family. If you're shopping for a new midsize sedan, you've come to the right place -- we've listed our favorites here, taking care to choose models that emphasize traits such as affordability, reliability, fuel economy, interior volume and standard equipment.
Chrysler 200
Forget everything you've heard about the Chrysler 200 -- the newly redesigned 2015 model corrects nearly all the flaws of the outgoing car, which was among our least favorite midsize sedans. The latest Chrysler 200 is much different: it has reasonable pricing that starts around $22,500, and boasts a larger interior, far more refinements and an impressive fuel economy that reaches as high as 36 miles per gallon on the highway. It also offers Chrysler's impressive Uconnect infotainment system, a standard 9-speed automatic transmission and the optional 3.6-liter Pentastar V6 engine. In short, the new 200 deserves a place on your shopping list, even if the old 200 wasn't worth a second look.
Ford Fusion
The Ford Fusion is excellent for a number of reasons. Obviously, the Fusion has a breathtaking style that's mostly unprecedented among such midsize cars. But the Fusion is also noteworthy for its reasonable pricing (which starts around $23,000 with shipping) and for the wide variety of choices it offers to satisfy any car buyer. For instance, there's a hybrid that returns 47 mpg in city and highway driving, while the plug-in hybrid Fusion Energi can travel more than 20 miles on electric power alone. And for sport-minded drivers, the Fusion even offers a 240-horsepower turbocharged variant.
Honda Accord
We like the Honda Accord for its interior space, its competitive pricing and its legendary reputation for durability. New models also impress us with their steering and handling capabilities, which are among the best of any midsize car. But our favorite thing about the latest Accord is LaneWatch, Honda's blind spot camera, which essentially renders the passenger-side mirror unnecessary. It's standard on all Accord EX models, which start around $25,500, and we highly recommend it to any shopper who spends a lot of time on crowded streets.
Kia Optima
The Kia Optima is one of the most attractive sedans on the market -- and yet its pricing is very competitive, with a starting MSRP of around $22,500 with shipping. The Optima also offers a lot of equipment, both standard and optional, and its warranty -- one of the best in the industry -- will give you peace of mind for years to come. Best of all, shoppers interested in the Optima can choose from a standard 4-cylinder, a fuel-efficient hybrid drivetrain that reaches 36 mpg city/40 mpg hwy for $27,000 with shipping, or a sporty 274-hp turbocharged model for those who prioritize performance.
Mazda6
The Mazda6 is one of our favorite sedans, and we suspect that a few minutes behind the wheel will make it one of your favorites, too. That's largely due to the Mazda6's steering and handling, which is so precise that it rivals some sports cars. But if you think Mazda6's focus is limited to drivers interested in performance, don't worry: The handsome midsize sedan, which starts at a reasonable $22,000, has ample interior room and a lavish list of standard and optional equipment. In addition, the sedan boasts impressive gas mileage at 25 mpg city/37 mpg hwy.
Subaru Legacy
Although previous versions of the Subaru Legacy never would've made our list of favorite midsize sedans, the all-new 2015 model is different. With its cutting-edge technology, smooth styling and characteristic standard all-wheel drive, the sedan can be purchased at a competitive base price of around $22,500 with shipping. We also love the Legacy's available EyeSight safety suite, which includes features like adaptive cruise control and forward-collision alert with automatic braking.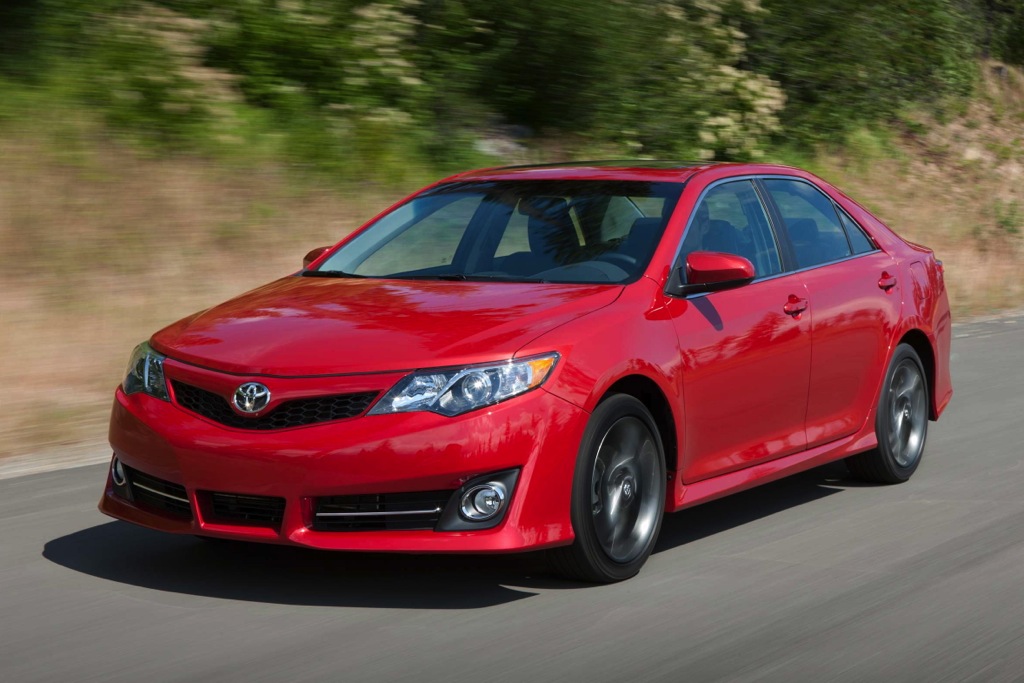 Toyota Camry
In terms of family cars, the Toyota Camry has become cliche -- but that's because the Camry offers impressive reliability, excellent interior volume and competitive pricing for a starting price of around $23,000 with shipping. The sedan also boasts available items like an excellent Entune infotainment system and a sporty 3.5-liter V6 that reaches an impressive 268 hp. The forthcoming 2015 Camry will offer a host of alluring updates to today's model, so it's worth the wait if you're not looking to buy a new one right away.

Volkswagen Passat
There are several reasons why the Volkswagen Passat, built in the U.S., is one of our favorite midsize sedans. One is interior space: Not only is the Passat near the top of its class for passenger volume, it also has a huge trunk capable of carrying all sorts of cargo. We're even impressed with its pricing, which starts around $21,500 for a base model. But mostly, we like the wide variation in the Passat's range, which includes basic trims for budget-minded shoppers, TDI versions for drivers interested in fuel economy, and V6-powered SEL trims for those who want added luxury and performance.