Top Cars
Third-Row Seating for $500 per Month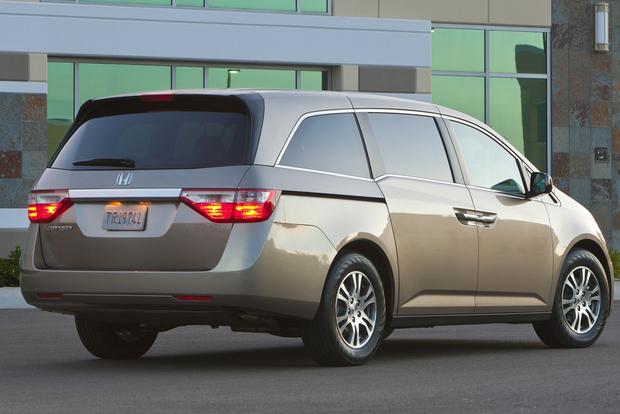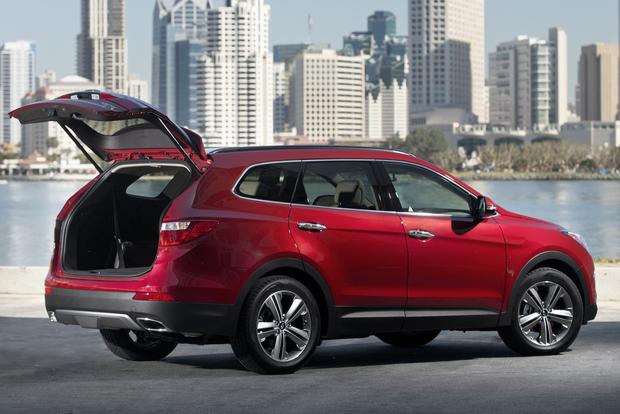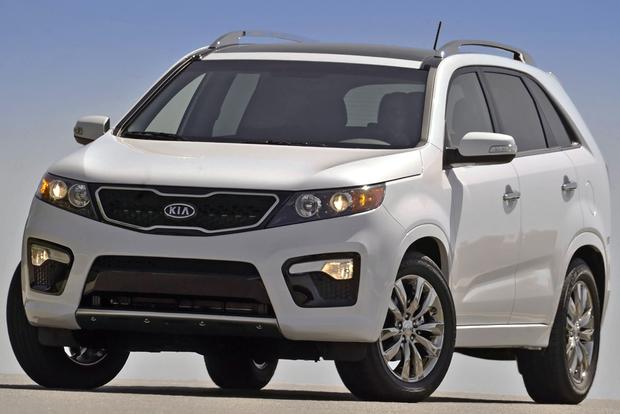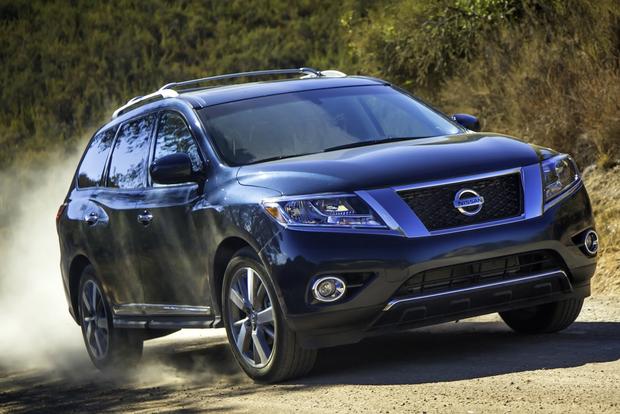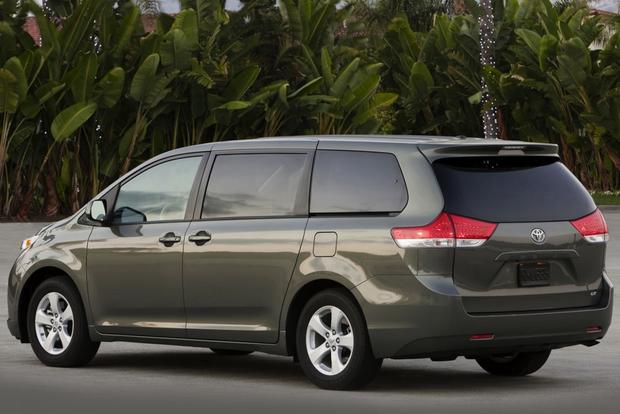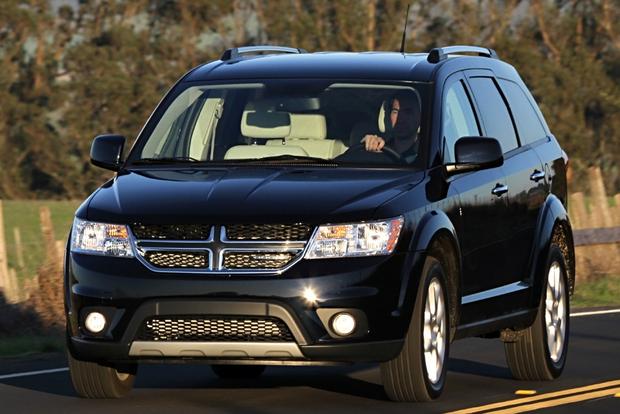 Interested in a new car with three rows of seats? Are you on a budget? You've come to the right place. We've rounded up a list of our favorite new models that offer third-row seating for $500 per month or less. To get to that number, we've assumed typical factors: an average loan term (around 65 months), good credit, a 10 percent down payment and 7 percent sales tax. Have a look at our list to check out our favorite reasonably priced vehicles with three rows of seats.
Dodge Journey Crew
While most midsize SUVs require breaking our budget to combine both 3-row seating and a long list of equipment, that isn't true of the Dodge Journey. The top-end Journey Crew starts at around $450 per month. While its interior isn't quite up to par with the competition, it does offer a long list of equipment, such as heated front seats, leather, a heated steering wheel and alloy wheels. It also comes standard with Chrysler's Pentastar V6, making 283 horsepower. Most importantly, the leftover budget can add 3-row seating and other luxury options, such as a navigation system and rear park assist.
Honda Odyssey EX
The Honda Odyssey EX minivan fits neatly into our budget, with its base price including shipping almost exactly $500 per month. While it's about $40 per month more than the base-level Odyssey LX, we think it's worth the extra money. That's because it includes tri-zone automdodatic climate control, 2-row sunshades and, most importantly, power sliding rear doors. Trust us: If you don't opt for the EX, you'll be wishing you had every time you go to shut the LX's heavy sliding doors. Odyssey EX models also offer 8-passenger seating, compared to the Odyssey LX's 7-passenger capacity.
Hyundai Santa Fe GLS
The newly redesigned Santa Fe is offered with two body styles. The Santa Fe Sport only has five seats. The full-size Santa Fe, recommended here, boasts up to seven seats with three rows standard. The base-level GLS model offers a starting monthly payment of around $450, which is a great value considering its long list of standard features. Such equipment includes Bluetooth, rear climate control and 18-inch wheels. For drivers who can spare $525 per month, we highly recommend the Santa Fe Limited, which adds leather, heated seats, a rearview camera and dual-zone automatic climate control. Either way, the Santa Fe is a great buy and one of the top midsize SUVs available with three rows.
Find a Hyundai Santa Fe for sale
Kia Sorento EX
The Kia Sorento might be the best value in the world of SUVs available for under $500 per month. Even if you choose an upscale Sorento EX with the powerful 290-hp 3.3-liter V6, you still pay only $485 per month including destination. That's a great deal considering the Sorento EX has a standard 3-row seat, along with a remote engine starter, leather, heated front seats, Kia's UVO infotainment system, dual-zone automatic climate control and rear park assist. The Sorento also offers a long list of standard safety equipment and boasts a newly restyled exterior.
Nissan Pathfinder SV
We highly recommend Nissan's all-new Pathfinder SV. Redesigned for 2013, the Pathfinder boasts four trim levels: S, SV, SL and Platinum. While upscale models offer nice luxury features, the Pathfinder SV gives you everything you need for around $500 per month -- or maybe a few dollars more. That includes rear park assist, a rearview camera, a power driver seat, Bluetooth and tri-zone automatic climate control. Of course, all Pathfinder models also include the important 3-row seating, which can carry up to seven passengers.
Find a Nissan Pathfinder for sale
Toyota Sienna LE
The Sienna LE fits into our budget at around $480 per month. If you can get a good deal on an up-level XLE model, we suggest taking it, as the XLE adds leather and a power tailgate. But shoppers who go for the LE still get a long list of equipment, such as a rearview camera, tri-zone automatic climate control, Bluetooth and a USB port for music. The Sienna LE also boasts the all-important power sliding rear doors. And it includes eight seats rather than the usual seven, which can be important if you need to carry more people in a pinch.
What it means to you: As our list proves, several great new models are available with third-row seating for $500 per month or less.
The vehicles shown in the photos above may not be the exact version mentioned in the article.