Top Cars
Today's Best Coupes: A List of Our Favorites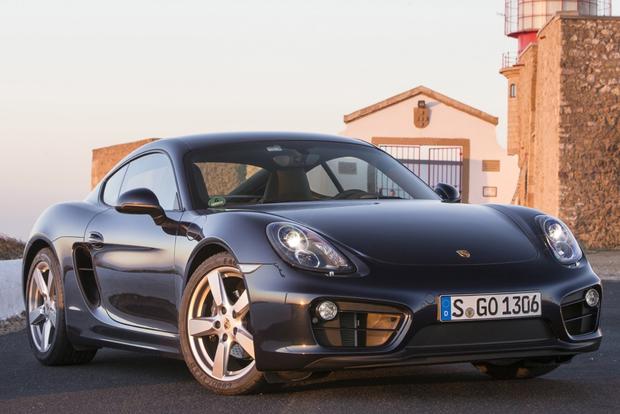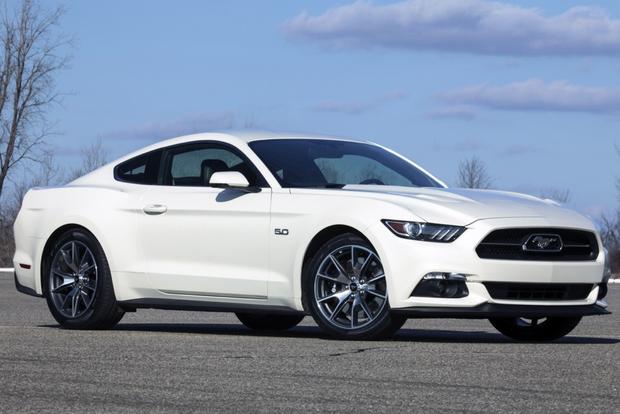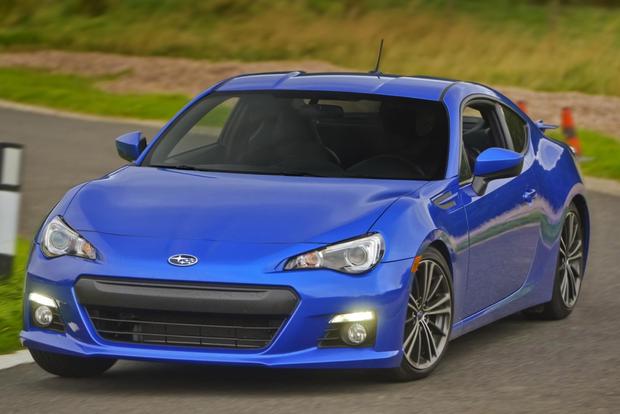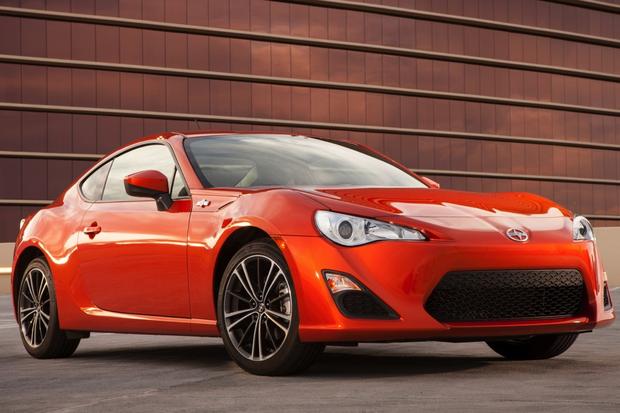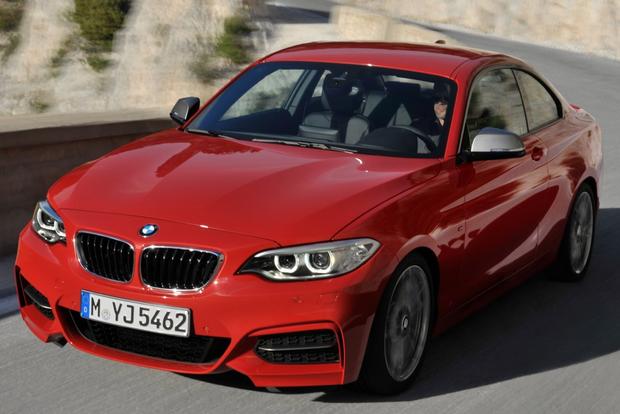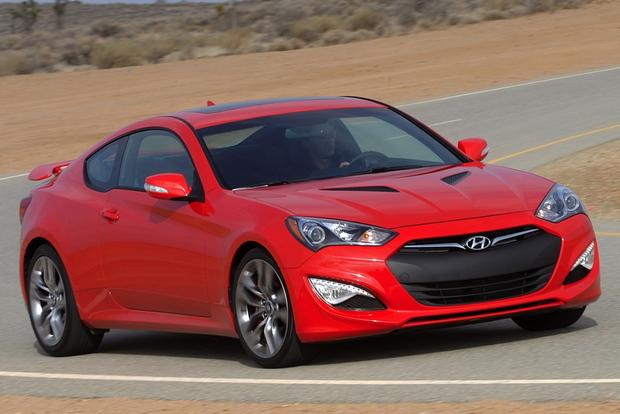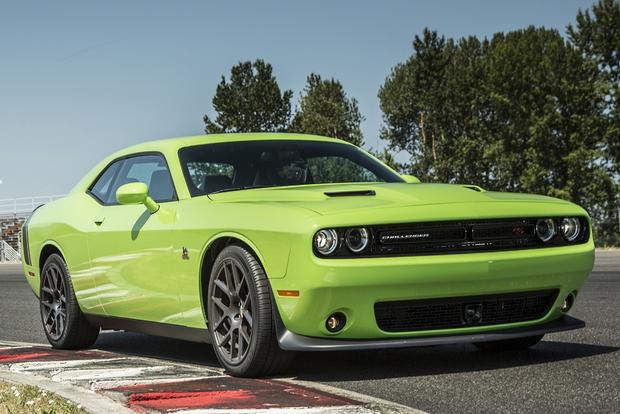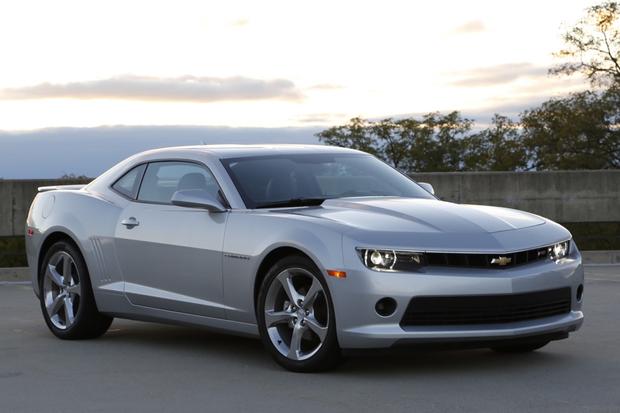 If you're interested in a sporty driving experience and a sleek new car, you're probably thinking about ditching the traditional sedan or SUV in favor of a coupe. If that sounds like you, then you've come to the right place; we've listed several of today's best coupes, and we've made sure to include models for all price ranges.
BMW 2 Series
The BMW 2 Series is an all-new coupe that replaced the brand's popular 1 Series for the 2014 model year. Featuring rear-wheel drive and four seats, the 2 Series offers everything that you'd expect from a BMW coupe, including potent engines, an excellent interior and razor-sharp handling. Of course, we especially like the M235i (base price of $44,000 with shipping), which features a 320-hp turbocharged engine. Even the 228i (base price of $33,000 with shipping) offers surprisingly quick acceleration, thanks to 240 horsepower and available 8-speed automatic or 6-speed manual transmissions. As a bonus, the 2 Series even offers available all-wheel drive, which is perfect for shoppers in cold-weather climates who don't want the fun to stop, even when it snows.
Chevrolet Camaro
The sporty Chevrolet Camaro offers rear-wheel drive, four seats, and retro styling that still manages to turn heads nearly 5 years after the redesigned coupe initially hit the market. Part of the reason why we like the Camaro so much is its price: For just $24,500 with shipping, the coupe boasts a 323-hp V6 and a surprisingly long list of standard equipment that includes 18-inch alloy wheels, automatic headlights, cruise control, Bluetooth and GM's OnStar system. Shoppers interested in more power can upgrade to the brawny, V8-powered Camaro SS with its 426 horses and a $34,500 starting price. For those who want serious performance, there's the even-faster Camaro ZL1, which touts a 580-hp V8 and a long list of sporty enhancements to go along with its $54,500 base price.
Dodge Challenger
Dodge's retro-styled Challenger may not lead the pack in driving dynamics, but the coupe's head-turning styling, reasonable pricing and bulky engines keep it near the top of our list of enjoyable coupes. Starting from $27,500 with shipping, base-level Challenger models offer a 305-hp V6, which is enough to make the large coupe feel surprisingly spry. From there, drivers can upgrade to a 375-hp HEMI V8 version or an even-more-exciting 470-hp SRT8 model, which reaches 60 miles per hour in around 4 seconds. Our only gripes with the Challenger relate to visibility and rear-seat room. Both are sacrifices you'll just have to make for the coupe you've always wanted.
Find a Dodge Challenger for sale
Ford Mustang
Few cars offer the amazing value you can get with a Ford Mustang. Starting at just $23,500 with shipping, the Mustang is a rear-wheel-drive 4-seat sports car with a fun personality and a potent 305-hp V6 under the hood. If that's not enough power, you can always upgrade to a muscular 420-hp V8-powered Mustang GT for just $32,000 with shipping. Best of all is that, with a new model on the way, the Mustang's value proposition become even more enticing as dealers lower prices on today's version to help clear out inventories.
Hyundai Genesis Coupe
The Hyundai Genesis Coupe is a sporty rear-drive 4-seater with lots to offer if you're interested in driving pleasure. Part of the reason is the coupe's two potent engines, which boast either 274 hp (for the base-level 2.0T model) or 348 hp if you choose a V6. The Genesis Coupe also offers a long list of standard equipment in its $27,500 base price, including automatic headlights, keyless entry with a push-button ignition, automatic climate control, Bluetooth and an iPod hookup. In essence, we really like the Genesis Coupe, and manual-transmission lovers will be happy to know that it's still available with a stick shift.
Find a Hyundai Genesis for sale
Porsche Cayman
No, it's not the famous 911, but in many ways, Porsche's smaller Cayman is even better. Featuring a mid-engine drivetrain, the Cayman offers better weight balance than the 911, and its power is a little more manageable thanks to a choice of two engines that offer either 275 horses (in the base-level Cayman) or 325 hp (in the Cayman S). The Cayman is also much more affordable, with a base model starting out at around $53,500. Essentially, there's little doubt that the Cayman is one of the best coupes on the market -- something you'll discover the second you go through your first curve behind the wheel.
Find a Porsche Cayman for sale
Scion FR-S/Subaru BRZ
The Scion FR-S and Subaru BRZ twins aren't the most luxurious of new cars, and they won't necessarily turn heads on the street. But if an excellent driving experience is high on your list of must-haves for your next car, you won't want to look any further, especially considering the cars' reasonable base prices, which start around $25,500 for the FR-S or $26,500 for the BRZ. Both the FR-S and BRZ offer rear-wheel drive, excellent handling and a fairly potent 200-hp 4-cylinder engine. We strongly recommend the spry manual transmission, though even automatic models are fun to drive. The only problem: Don't expect to get anyone in the tight back seat.