Top Cars
Today's Muscle Cars: Fun for Under $25,000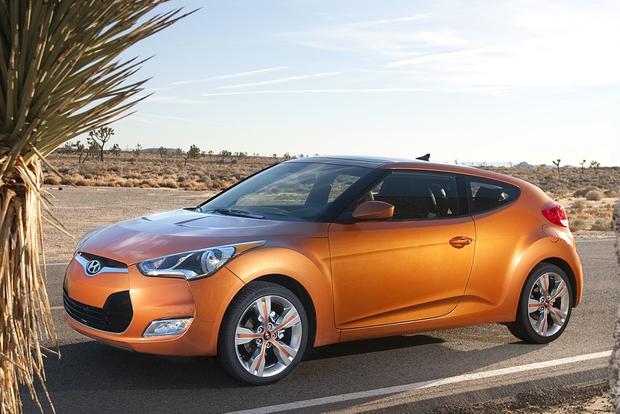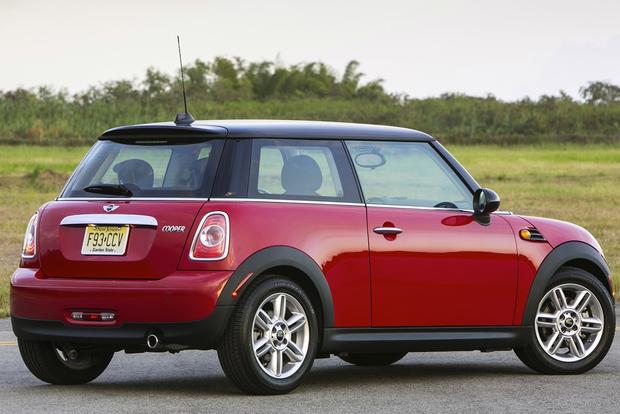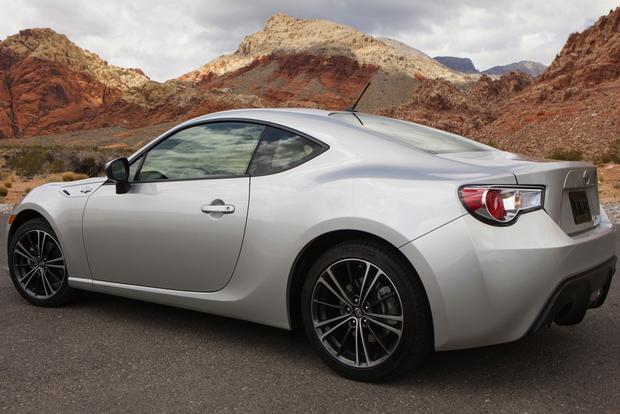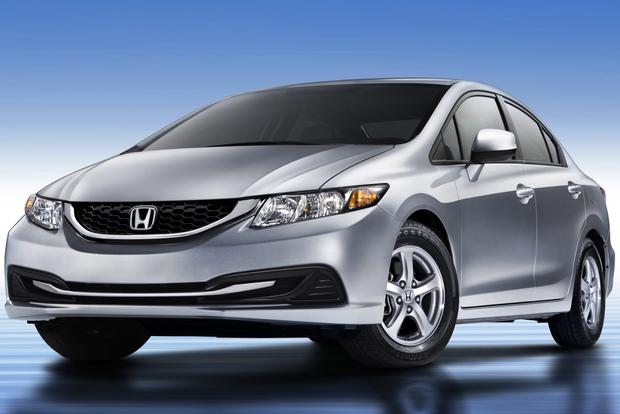 The day of the rear-drive V8-powered muscle car is long gone. Today's muscle cars are very different. Yes, they still offer potent performance, but they also toss exceptional fuel economy and practicality into the mix. We've listed some of the best examples available for under $25,000 for drivers eager to have a sporty car on a reasonable budget.
Ford Focus ST
Ford's 5-door Focus ST hatchback starts around $24,500 with shipping. That puts it close to the top end of our budget, but the hot hatch is very much worth it. Its turbocharged 2.0-liter engine makes a whopping 252 horsepower. A slick-shifting 6-speed manual is standard, as is a flexible clutch that makes driving a joy. And the Focus ST boasts unique exterior trim, including larger wheels and a more aggressive front bumper. Best of all, gas mileage is still a very respectable 23 miles per gallon in the city and 32 mpg on the highway.
Honda Civic Si
The Civic Si is the highest-performing variant of Honda's compact Civic lineup. Power comes only from a 201-hp 2.4-liter engine, which turns the docile Civic into a credible entry-level sports car. Standard sport suspension also helps. Starting around $23,000, the Civic Si is offered as a coupe or a sedan, giving drivers a choice of just how practical they want to be. And gas mileage is a reasonable 22 mpg city/31 mpg hwy, which isn't so bad -- provided you can resist mashing the throttle to hear the car's expressive exhaust note.
Hyundai Veloster Turbo
Hyundai's boldly styled Veloster Turbo boasts a raucous 201 hp thanks to its 1.6-liter turbo 4-cylinder. A 6-speed manual is standard, but -- unlike the Focus ST and Civic Si -- an automatic is available. The automatic is an efficient and quick 6-speed dual-clutch unit that returns up to 24 mpg city/31 mpg hwy. While the Veloster Turbo's power, styling and fuel economy are strong points, possibly its strongest is its pricing. The Veloster Turbo starts under $23,000 and boasts a long list of standard equipment, such as Bluetooth, leather upholstery and heated seats.
Find a Hyundai Veloster for sale
MINI Cooper S
Don't be fooled by the MINI Cooper S's 181-hp rating, which is the lowest on this list. The Cooper S may not be the fastest car here, but it's one of the most enjoyable. It boasts go-kart handling and a direct, well-designed manual with an easy-to-use clutch. For drivers who don't want to shift their own gears, an automatic is also available. Finally, pricing is reasonable, as the Cooper S starts around $24,000 with shipping. That makes it a bargain compared to the 201-hp John Cooper Works model, which costs nearly $31,000 with shipping.
Scion FR-S
With a base price of just over $25,000, the FR-S stretches our budget. But it's included because we think it defines precisely what a modern muscle car is all about: great handling, good looks and a fuel-efficient engine. And while the FR-S isn't as practical as rivals such as the Cooper S or GTI, the coupe still boasts four seats and a reasonable trunk. It also offers 200 hp and a slick 6-speed manual transmission. Finally, gas mileage is reasonable thanks to an Environmental Protection Agency rating of 22 mpg city/30 mpg hwy. We also love the long list of standard features, which includes 17-inch alloy wheels, Bluetooth, six airbags and a limited-slip differential.
Volkswagen GTI
While the GTI's hot hatch segment is certainly getting more crowded, the compact Volkswagen still puts a smile on our faces like few other cars can. Power seems light at only 200 hp, but the GTI is impressively quick thanks to a torquey 2.0-liter turbo 4-cylinder engine. And both transmissions are great: The standard 6-speed manual boasts slick shifts, while the dual-clutch DSG automatic is very fast. Of course, the GTI also includes a practical hatchback body style and miserly fuel economy of 21 mpg city/31 mpg hwy.
Find a Volkswagen GTI for sale
What it means to you: As our list shows, modern muscle cars mix performance with practicality.