Top Cars
Top 10 All-Wheel-Drive Sedans for 2015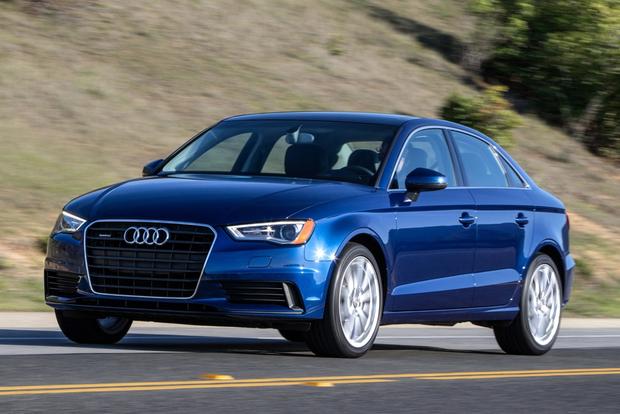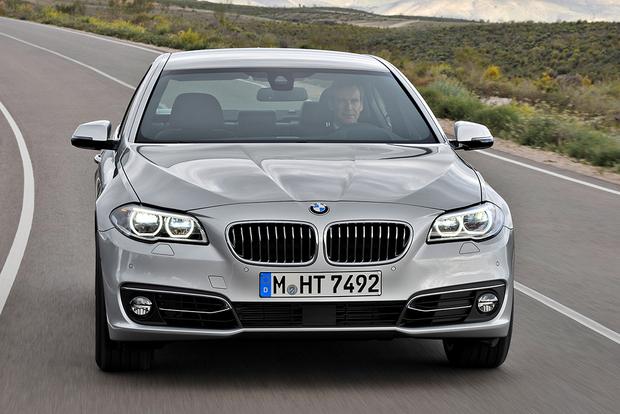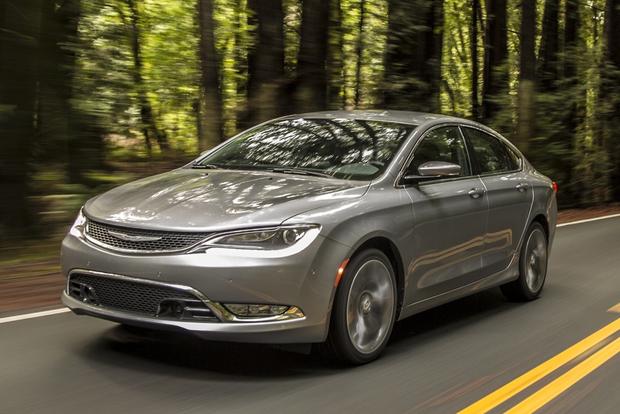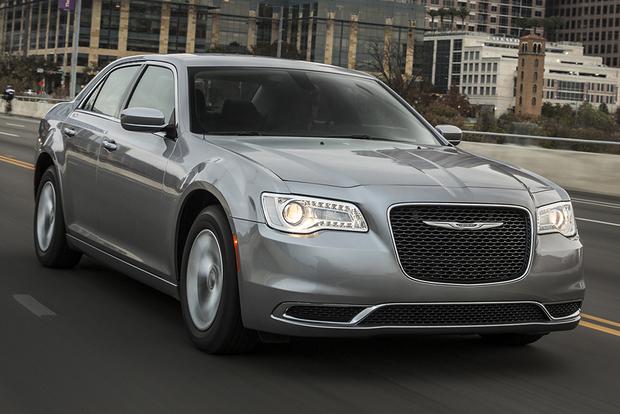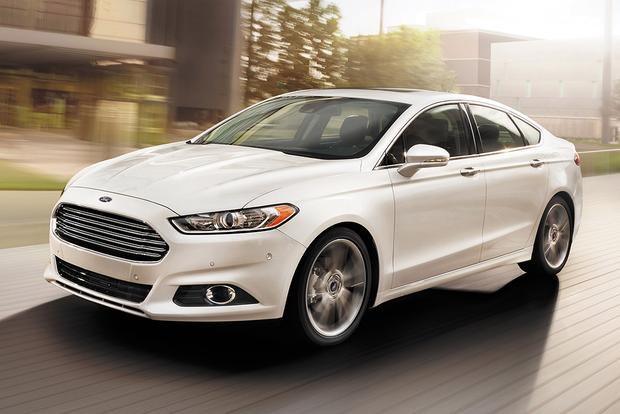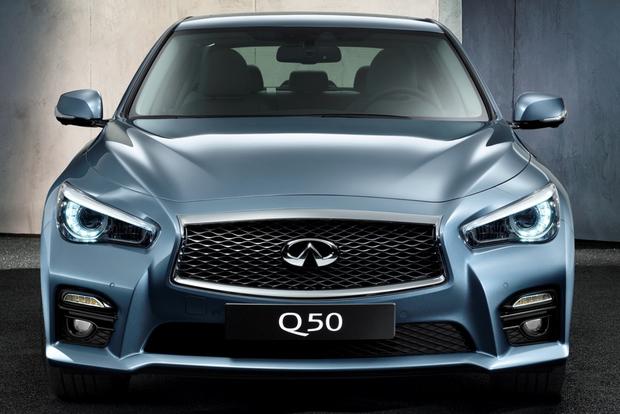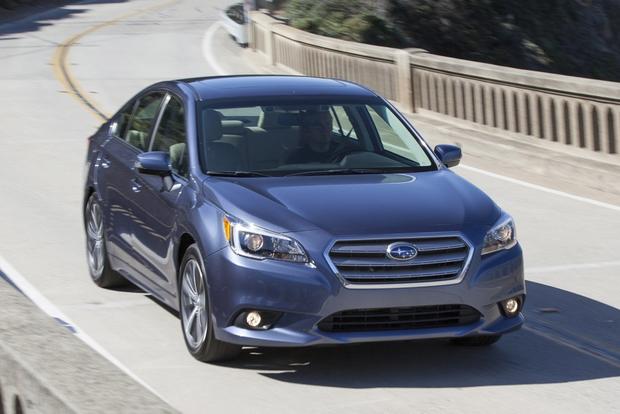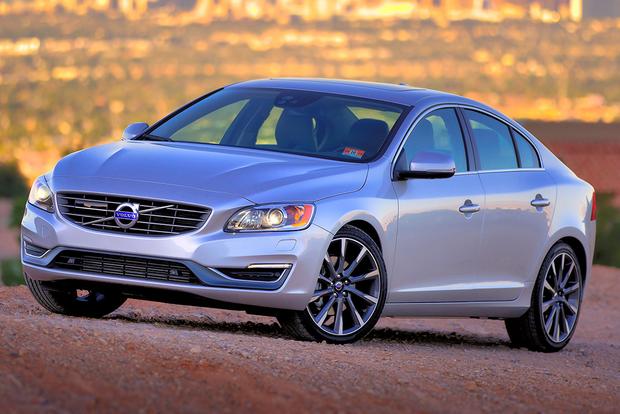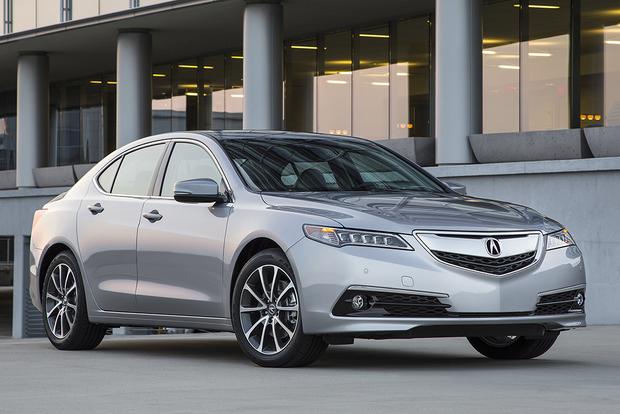 Are you looking for an all-weather car? Are you not convinced that an SUV is the right choice? You aren't alone. Many drivers want the year-round security of all-wheel drive (AWD) without the bulk and ground clearance of an SUV. If you're one of those drivers, you've come to the right place, as we've rounded up our 10 favorite all-wheel-drive sedans that you can buy today.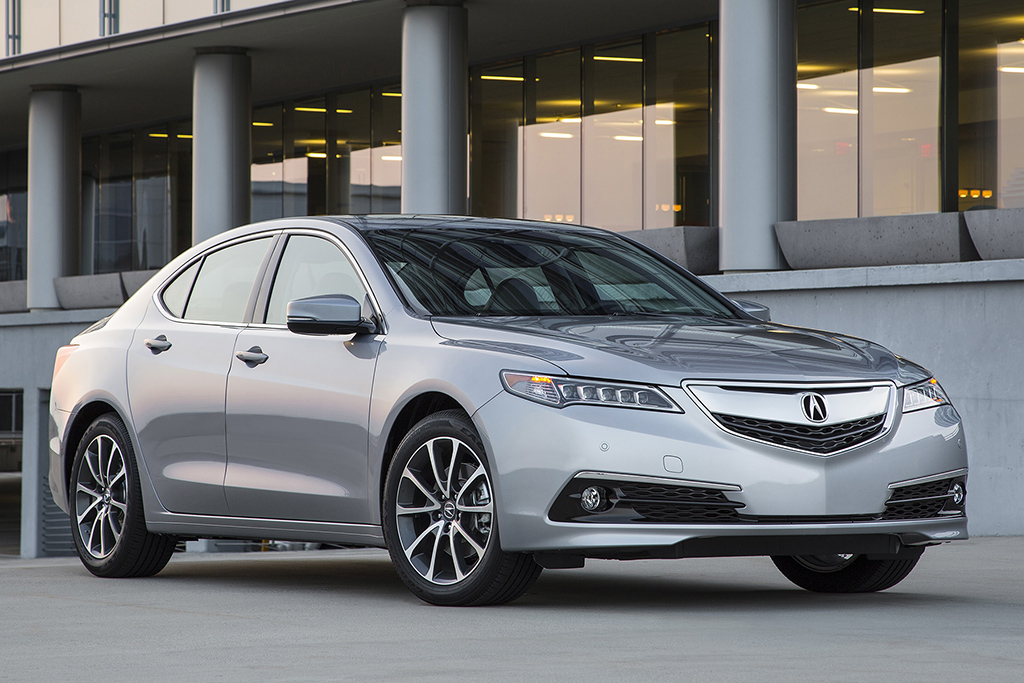 Acura TLX
Acura's luxurious TLX midsize sedan offers the brand's Super Handling All-Wheel-Drive system, but only in the model's pricey V6 guise. That's hardly a drawback, though, as the TLX's V6 is a smooth engine that puts out 290 horsepower and 267 lb-ft of torque, while still returning 21 miles per gallon in the city and 31 mpg on the highway with all-wheel drive. V6-powered TLX models also include the brand's dual display screen interior setup, a backup camera, heated front seats, keyless ignition and entry, dual-zone automatic climate control and more for around $42,500 with shipping.
Audi A3
Audi is known throughout the world for its all-weather quattro all-wheel-drive system, which is offered on every one of the brand's cars, including the tiny A3 and the amazing R8 sports car. If you get the quattro system in the A3, you'll also get the brand's excellent 220-hp 2.0-liter turbocharged 4-cylinder engine, which can propel the car to 60 miles per hour in about 6 seconds. Also included are a sunroof, leather upholstery, Audi's MMI infotainment system and automatic wipers for a total cost of just over $34,000 with shipping.
BMW 5 Series
The BMW 5 Series is a popular luxury sedan offered in 4-, 6- or 8-cylinder guise. Shoppers interested in all-wheel drive will like the fact that it doesn't matter which model you choose because all models are offered with BMW's xDrive all-wheel-drive system, including the base-level 528i and the muscular V8-powered 550i. Also standard are adaptive xenon headlights, a 10.2-inch center screen, dual-zone automatic climate control, automatic wipers and a sunroof. If you're interested, expect the fuel-efficient 528i xDrive to start around $53,000 with shipping, while the sporty 550i xDrive will be closer to $68,000 after destination.
Chrysler 200
Chrysler's latest midsize sedan recently became only the third new midsize sedan to offer all-wheel drive. But we don't like the 200 solely because of its optional AWD. We also like its handsome styling, excellent new interior, fuel-efficient powertrains and reasonable pricing. In essence, forget everything you used to know about the outgoing 200. This all-new model is a dramatic improvement, and it's now one of our favorite family cars. Our only gripe is that opting for all-wheel drive means getting the V6 engine, which makes the sedan's base price jump to around $30,000 with shipping.
Chrysler 300
Chrysler's full-size 300 sedan is normally a rear-wheel-drive car, which is bad news for shoppers who live in cold climates and want to take advantage of the sedan's bold styling and long list of high-tech features. There is, however, some good news for those drivers: The 300 is also offered with all-wheel drive. And while you can no longer get all-wheel drive with the powerful HEMI V8, we think the 300's Pentastar V6 is more than enough power to motivate the full-size sedan. Plus, it will save you big money at the pump. If you're interested, expect the AWD 300 to start around $36,500 with shipping.
Ford Fusion
The Ford Fusion joins with the Chrysler 200 and Subaru Legacy as the only midsize sedans available today with all-wheel drive. Unfortunately, the Fusion's AWD system isn't standard like it is in the Legacy, and instead, it adds quite a bit of extra money to the sedan's base price. To get all-wheel drive in a Fusion, you have to upgrade to the midlevel SE trim and add the optional 2.0-liter EcoBoost engine, for a base price of more than $29,000 with shipping. It's not a bad deal, though: The Fusion SE includes dual power front seats, alloy wheels, keyless entry, a backup camera and more.
Infiniti Q50
The midsize Infiniti Q50 is a sporty luxury sedan that comes standard with razor-sharp handling, bold interior and exterior styling and a potent 328-hp 3.7-liter V6. Unfortunately, it also comes standard with rear-wheel drive, but shoppers in cold weather climates can still enjoy the Q50's many benefits thanks to the optional AWD system. While many models make you upgrade trim levels or add options to get all-wheel drive, that's not true in the Q50. You can simply add the feature for $1,800 extra (for a total of just under $40,000 with shipping), and you'll be good to go.
Mercedes-Benz C-Class
We happen to love the new Mercedes-Benz C-Class, which offers a stylish upgrade over last year's aging model. We especially love the optional 4Matic AWD system, which is available in both the base-level C300 and the upscale C400 model. Another C-Class benefit is that all-wheel drive hardly robs you of any fuel economy, as the sedan returns 24 mpg city/31 mpg hwy in C300 guise, or 21 mpg city/29 mpg hwy as a C400. Plus, even base models feature dual power front seats, automatic headlights and wipers, dual-zone automatic climate control and more. If you're interested, expect pricing to start around $40,000 with shipping for the C300 and closer to $50,000 for the sporty C400.
Find a Mercedes-Benz C-Class for sale
Subaru Legacy
The Subaru Legacy is the only midsize sedan to come standard with all-wheel drive, and it does so for a reasonable base price of just $22,700 with shipping. That makes it highly appealing, as does the sedan's list of standard features, which includes Bluetooth, a backup camera, a 6.2-in touchscreen, HD radio, satellite radio and infotainment smartphone integration. The Legacy also boasts secure handling, a comfortable interior and fuel economy ratings of up to 26 mpg city/36 mpg hwy.
Volvo S60
The Volvo S60 is an excellent luxury sedan, touting a comfortable ride, sporty handling and some seriously powerful engines, including the 325-hp turbocharged 6-cylinder offered in the R-Design model. While we wish we could get the highly efficient new Drive-E powertrain with all-wheel drive, we'll take the standard T5, which touts 250 hp, fuel economy ratings of up to 20 mpg city/29 mpg hwy and a long list of standard features, including dual-zone automatic climate control, automatic headlights, a 7-in display screen and more.