Top Cars
Top 10 Alternatives to the Most Popular Cars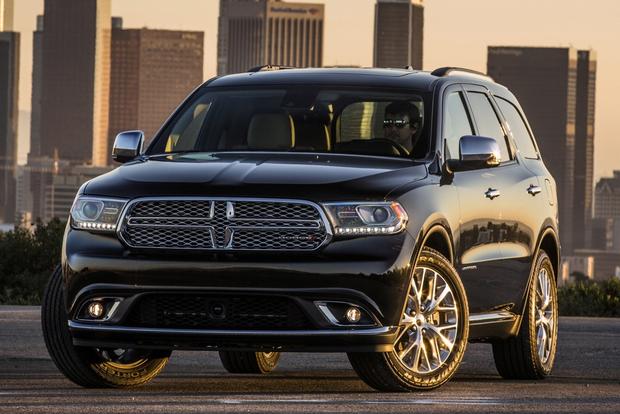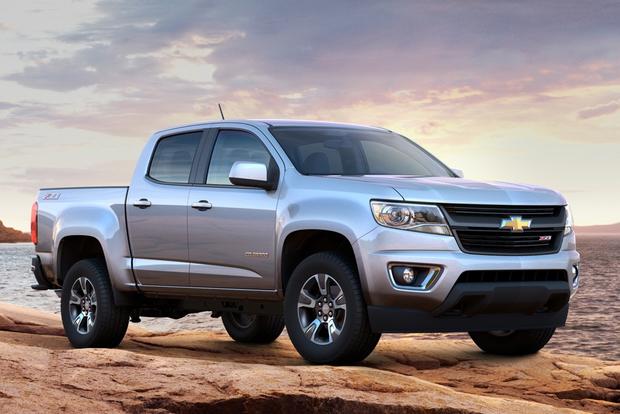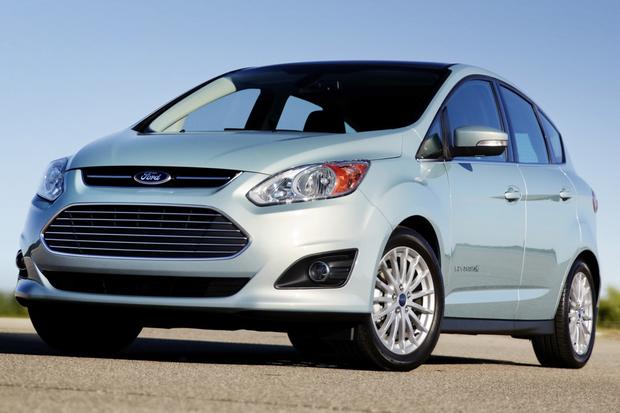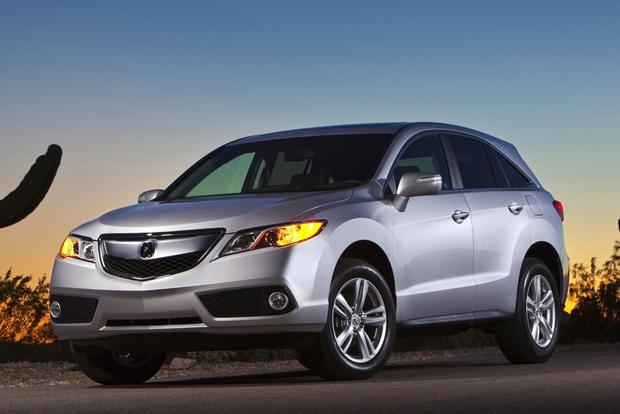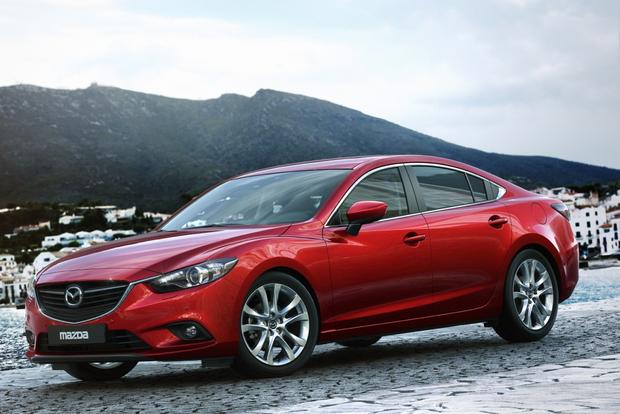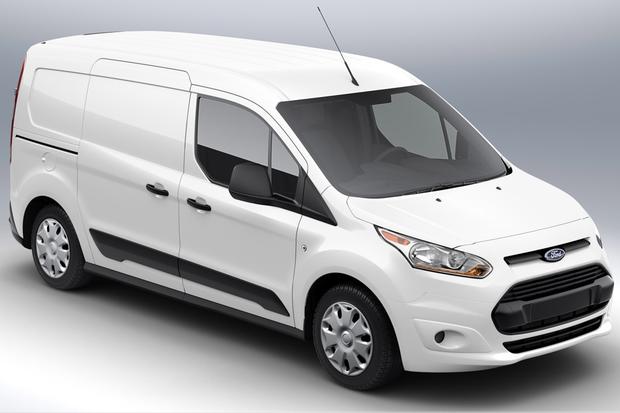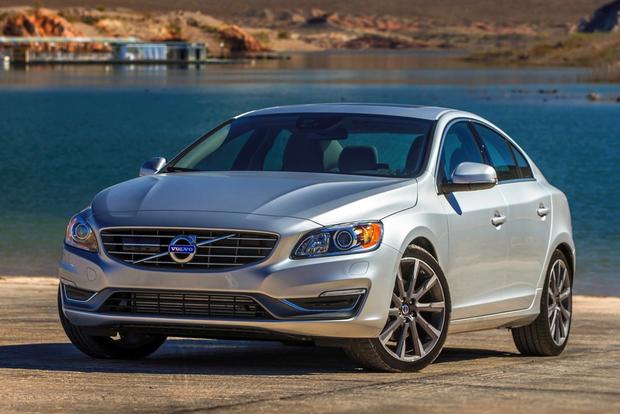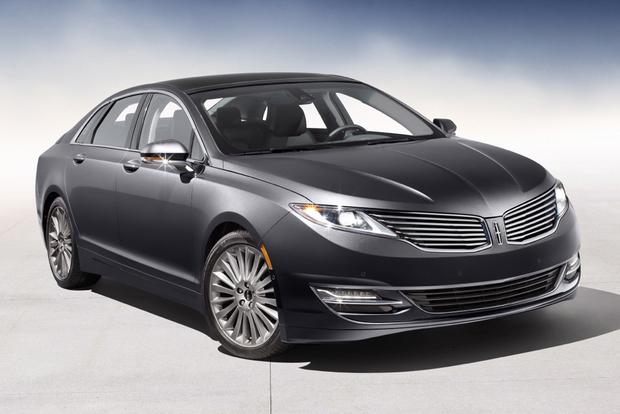 If you're interested in a new car, it might be easy to just buy one of the most popular cars on your shopping list and move on. But we think that can be a bad idea, since there are many segments where the most popular vehicles aren't always the best. To help you figure out which great new cars might be flying under your radar, we've listed some of today's best alternatives to the most popular models on the road.
Acura RDX
If you're interested in a small luxury crossover, you've definitely considered popular models such as the BMW X3, Audi Q5 and Mercedes GLK. But have you thought about the Acura RDX? With a reasonable starting price of around $35,500, it's certainly worth a look -- especially considering that it comes standard with a 273-horsepower V6 and a long list of high-tech luxury features. The RDX also boasts a surprisingly roomy interior and a well-known reputation for dependability thanks to its Honda underpinnings.
Chevrolet Colorado
For many shoppers, the only midsize pickup worth considering is the tough-as-nails Toyota Tacoma, which is by far the most popular midsize truck on the market. But later this year, Chevrolet will debut an all-new midsize pickup dubbed the Colorado and a GMC version called the Canyon. Both models will offer 4- or 6-cylinder engines, directly rivaling the Tacoma. But they'll also boast more technology and a cutting-edge design that will look far more modern than the Tacoma's circa-2005 looks. The best part? The Colorado is also set to offer diesel power for shoppers who want to tow large objects or just save money at the pump.
Find a Chevrolet Colorado for sale
Dodge Durango
Interested in a 3-row SUV with excellent safety ratings and a long list of technology and convenience features? For many family-oriented car shoppers, the answer to this question is a resounding yes, and yet the excellent Dodge Durango routinely fails to find favor with most car shoppers. We think that's too bad, considering the Durango's potent engines (it offers V6 or V8 power), its comfortable interior and its reasonable pricing that starts around $31,000 with shipping. We also love the Durango's standard infotainment system, Chrysler's Uconnect, which is among the best in the business.
Ford C-MAX
Although the Toyota Prius continues to rack up huge sales and major popularity, few shoppers have embraced the Ford C-MAX hatchback and we're not entirely sure why. The hybrid-only C-MAX returns up to an Environmental Protection Agency-rated 45 miles per gallon in the city, and while some shoppers say they can't quite reach those numbers, there's no doubt the C-MAX is still an excellent value. That's especially true when you consider that its interior is larger and more family friendly than the Prius', and it boasts reasonable pricing that starts around $26,000. The C-MAX also includes an impressive list of standard equipment that features dual-zone automatic climate control, Ford's SYNC system with voice commands and Bluetooth.
Ford Transit Connect
Before you buy your next cargo van, be sure to consider the fuel-efficient Ford Transit Connect. While many vans offer more room than the Transit Connect, few offer a better combination of interior volume (it boasts 131 cu ft. of space) and fuel economy (it manages to return 28 mpg on the highway). Best of all, the Transit Connect is an excellent choice for drivers who often make deliveries in large cities thanks to its small size and its nimble steering. We think the Transit Connect is worth a look for any van shopper who doesn't routinely max out the cargo area of his or her cargo van.
Find a Ford Transit Connect for sale
Hyundai Genesis
Although the rear-wheel-drive Hyundai Genesis sedan continues to gain in popularity, many shoppers interested in a luxury car still overlook the Genesis, primarily due to its Hyundai badge. We think that's a shame, especially considering the all-new 2015 model, which boasts more distinctive exterior styling and a more luxurious interior than ever before. The Genesis offers two potent engines -- a 3.8-liter V6 and a 5.0-liter V8 -- and reasonable pricing, which starts at just $39,000 with shipping. It's not a bad deal for a car that rivals luxury sedans costing twice as much.
Find a Hyundai Genesis for sale
Lincoln MKZ
The Lincoln MKZ is a boldly styled luxury sedan based on the popular Ford Fusion. It competes in a crowded segment that's currently dominated by popular cars such as the Lexus ES and Acura TL, but we think the Lincoln has what it takes to beat out those models. Although its styling can be a bit polarizing, the MKZ offers a long list of standard and optional features, as well as high-tech gadgets that include a self-parallel-parking system. It also offers a great ride and comfortable seats. Most importantly, the Lincoln offers competitive pricing: It starts around $36,000, regardless of whether you choose the turbocharged 4-cylinder or the 47-mpg MKZ Hybrid.
Mazda6
While you might be tempted by class leaders such as the Toyota Camry and Honda Accord, we think the Mazda6 deserves serious consideration. Part of the reason? Just look at it. The newly released Mazda6 is one of the most attractive midsize sedans on the road, thanks to its bold lines with a sporty flair. But the midsize Mazda isn't just attractive on the outside: It's also an excellent car underneath. Not only does it boast sportier handling than most rivals, but it also offers a nicer interior and competitive pricing. We're also taken with the Mazda6's standard 4-cylinder engine, which is surprisingly potent for a midsize sedan.
Subaru Legacy
The all-new 2015 Subaru Legacy is about to reach dealerships nationwide, and we think you should check it out when it does. Priced about the same as popular midsize models from Ford, Toyota and Honda, the Legacy holds one major benefit over those cars: standard all-wheel drive. It also offers handsome styling inside and out, an easy-to-use infotainment system, a comfortable ride, and most importantly, some of the top safety features on the market, thanks to the brand's impressive EyeSight safety bundle. Between this and the Mazda6, we'd have a hard time deciding where to spend our money in the world of the midsize sedan.

Volvo S60
The Volvo S60 is a sporty entry-level luxury sedan that combines the best of all worlds: strong safety, attractive styling, and lots of standard and optional equipment. Starting at $34,000 with shipping, the S60 is also reasonably priced compared to rivals from BMW, Audi and Lexus. We especially love the sporty S60 T6, which comes standard with a 300-hp turbocharged 6-cylinder engine, leather upholstery, a sunroof, keyless entry with push-button starting, 18-inch alloy wheels and a backup camera -- all for $39,000. Shoppers in states with inclement weather can even add all-wheel drive for a few thousand extra.