Top Cars
Top 10 Most Popular New Cars and Trucks on AutoTrader.com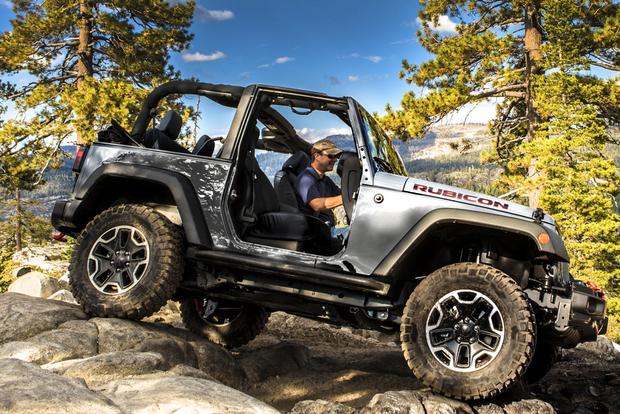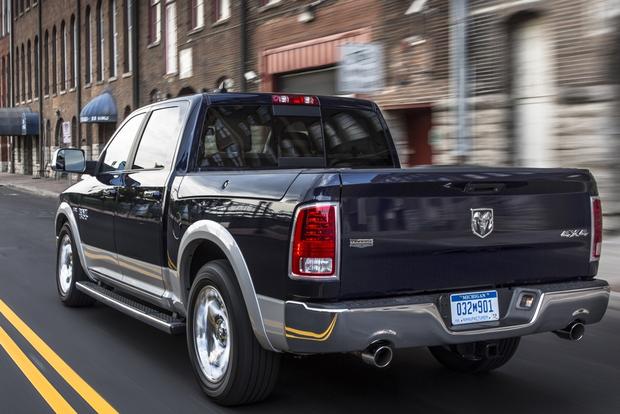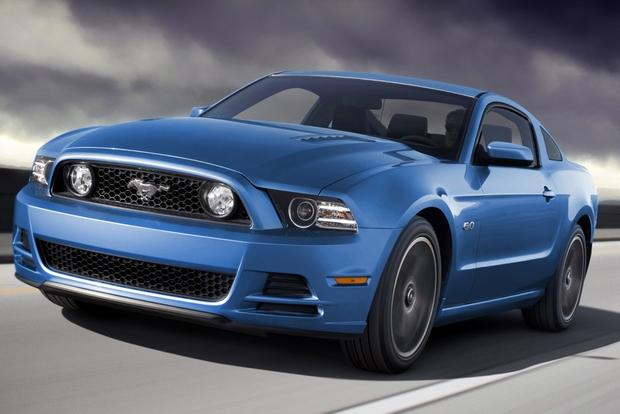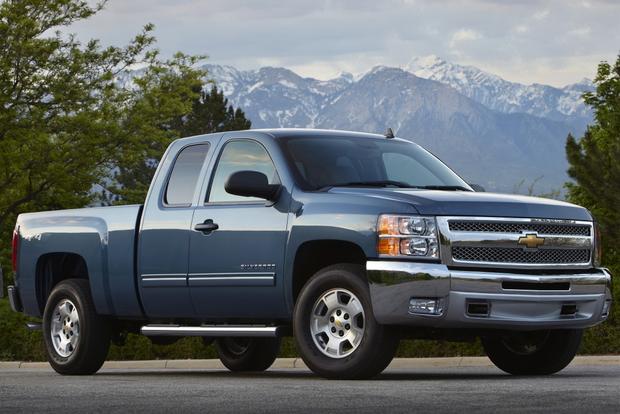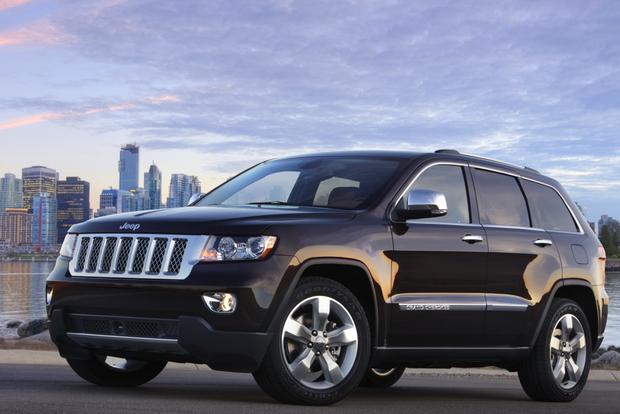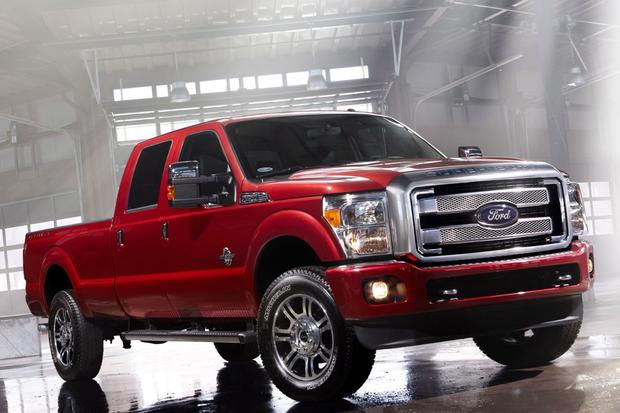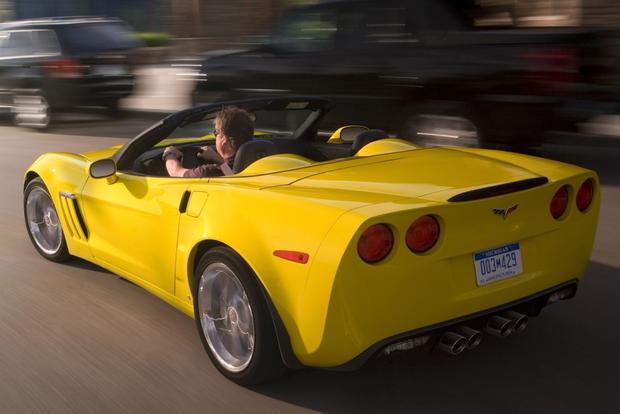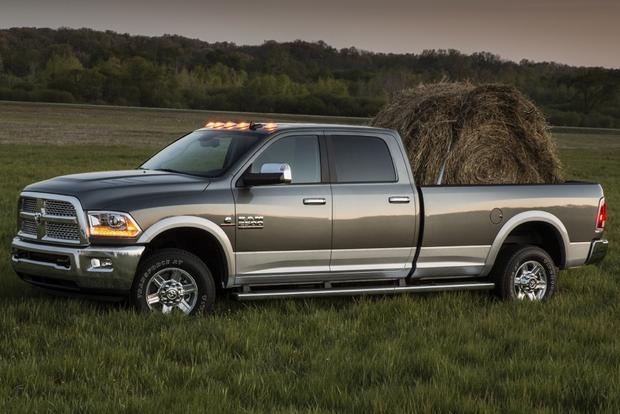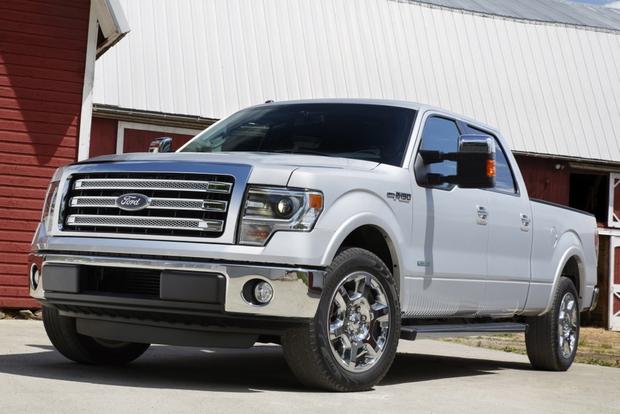 Pickup trucks were big sellers in 2013, so it's no surprise to see the Ford F-150 at the top of AutoTrader.com's list of most popular new cars and trucks for 2013. The world's largest automotive market tracks the vehicles that get the most traffic based on user clicks on individual new-car listings. Full-size pickups represented about 20 percent of that traffic, and five pickup models -- all from domestic brands -- earned places in the top 10. The remaining vehicles include a few sporty models from the Big Three Detroit automakers, along with an SUV and a well-loved vehicle in a category of its own. Not a single foreign-brand model made the top 10, though the Toyota Tacoma, also a pickup, just missed with an eleventh-place finish.
Ford F-150
The Ford F-150 once again earned the top spot on AutoTrader.com's list of the most popular cars and trucks, while the F-Series again became America's best-selling new vehicle, a rank it's held for 32 consecutive years. Perhaps the flexibility of the modern pickup is what makes these vehicles so successful.
Shoppers can choose a simpler, work-ready version or select from a wide range of upscale trims and luxurious options. Like most full-size pickups, the F-150 offers several engine and drivetrain choices, and various cab configurations allow drivers to maximize cargo or passenger space. Pickups are becoming more fuel-efficient, too. The thriftiest F-150, equipped with a base V6 engine, is rated at 17 miles per gallon city/23 mpg hwy.
Jeep Wrangler
It's typically classified as an SUV, but the iconic Jeep Wrangler is really in a category of its own. How many SUVs come standard with a soft-top, removable doors and built-in off-road capability?
Although the Wrangler is still equipped to tackle the trail, it's more civilized than ever. The latest Wrangler offers more comfort and convenience features, such as Chrysler's Uconnect touchscreen infotainment system. Jeep sells several special-edition Wrangler models to suit the styles and needs of different drivers. And when it's time to move on, Wrangler consistently ranks among the vehicles with the highest resale value.
Ram 1500
In third place among the most popular new cars and trucks on AutoTrader.com is the Ram 1500, another light-duty, full-size pickup. Just like the F-150, the Ram 1500 can be configured to suit drivers' needs. From an affordable base model to a luxurious Laramie Limited trim, all Ram 1500 models use an 8-speed automatic transmission to optimize fuel economy. And with the introduction of the 2014 Ram 1500 EcoDiesel, the model becomes the only light-duty, full-size pickup with a diesel engine option.
Ford Mustang
Like the Jeep Wrangler, the Ford Mustang is a vehicle that everyone knows and many love. With a 2015 Mustang on the way, AutoTrader.com users' interest slipped in 2013, moving the pony car from second in the rankings for 2012 to fourth. Still, the Mustang remains a favorite nearly 50 years since its introduction, because it's fun, relatively affordable and, most will tell you, looks great. When the new Mustang arrives, buyers can choose not only V6 and V8 engine options but also a new, turbocharged 4-cylinder.
Chevrolet Silverado
Chevy's full-size pickup gained a spot in the 2013 list, earning a fifth-place finish. A redesign makes the latest Silverado quieter and more fuel-efficient than its predecessor. Like its competition from RAM and Ford, the Silverado comes in a wide range of trim and cab-and-chassis configurations. Chevy offers a V6 or a choice of two V8 engines, all with cylinder deactivation for better fuel economy.
Find a Chevrolet Silverado for sale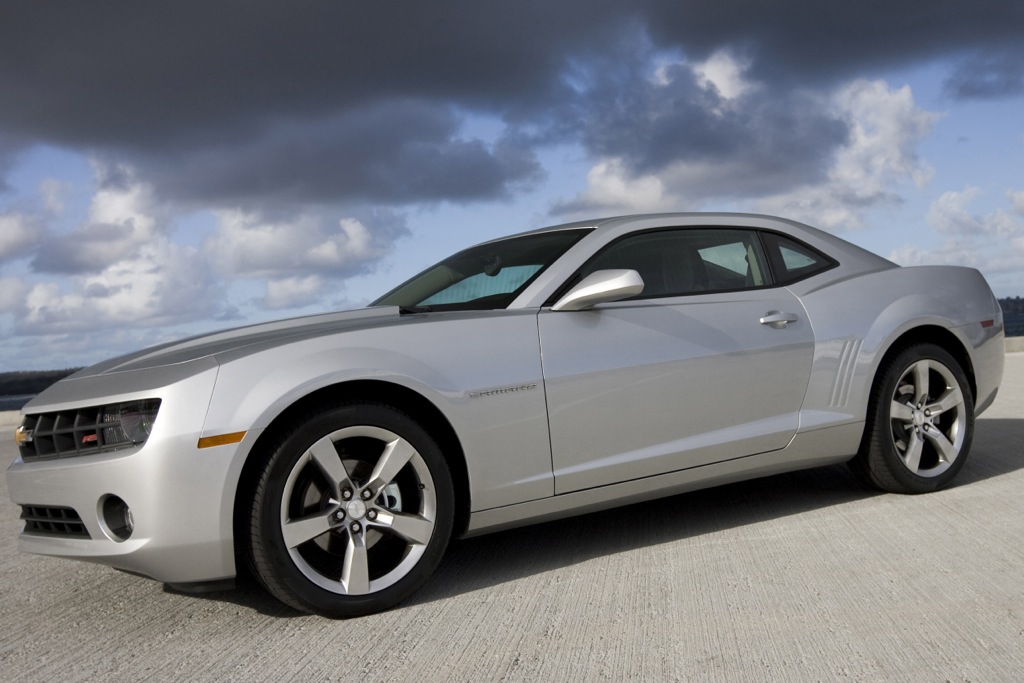 Chevrolet Camaro
Just like its pony-car competitor, the Ford Mustang, the Chevy Camaro slipped two positions on AutoTrader.com's 2013 list, coming in sixth. And just like the Mustang, this aggressively styled 4-passenger coupe or convertible is an icon, rarely mistaken for another brand or model.
Value-minded shoppers can get into a base Camaro for under $25,000. But those who want serious performance can find it in one of several higher-output versions. There's the 426-horsepower Camaro SS, the 580-hp supercharged Camaro ZL1 and the latest special-edition, track-ready, 505-hp Camaro Z/28.
Find a Chevrolet Camaro for sale
Jeep Grand Cherokee
If the Jeep Wrangler is in a class of its own, the 5-passenger Jeep Grand Cherokee is the sole SUV on the list, ranking seventh. Because it is a Jeep, the Grand Cherokee retains off-road capability, while other SUVs have sacrificed ruggedness for greater comfort and efficiency. Still, the Grand Cherokee, updated for 2014, offers both luxury and functionality. Plus, a newly available EcoDiesel engine and 8-speed automatic transmission help this Jeep to achieve a 30-mpg hwy fuel economy rating.
Find a Jeep Grand Cherokee for sale
Ford F-250
Drivers who need more towing and hauling capability than a light-duty pickup can offer can always choose a heavy-duty one. The Ford F-250 is the full-size, heavy-duty pickup that proved most popular on AutoTrader.com in 2013. Ford calls it the F-250 Super Duty, and this robust truck is ready to tackle big jobs. More than 7,000 pounds of payload capacity and more than 18,000 pounds of towing capacity prove the F-250's work-ready credentials.
Chevrolet Corvette
Just one 2-seat sports car made the 2013 list. The Chevy Corvette Stingray earned ninth place in a year when a complete redesign brought more power, lighter weight and better handling. For a starting price of around $52,000, drivers can climb into a low-slung and striking coupe or convertible with serious performance. An even more powerful version, the Corvette Z06, will also be available soon.
Find a Chevrolet Corvette for sale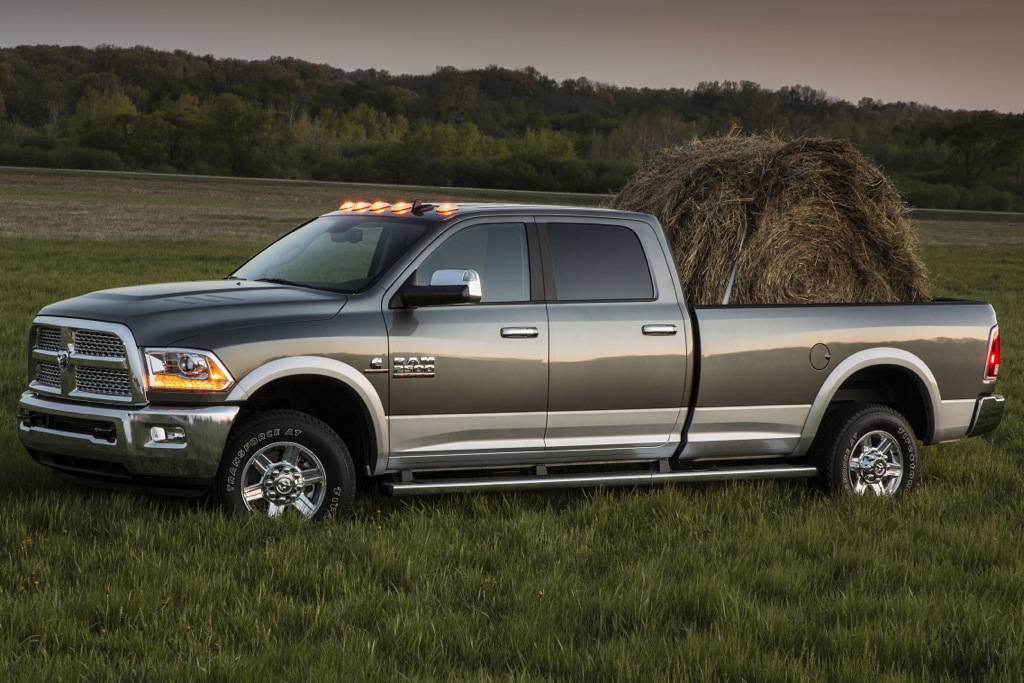 Ram 2500
Rounding out the top 10 is the Ram 2500, another heavy-duty pickup. The big Ram gained four positions in 2013 to earn its tenth-place finish. Like the heavy-duty Ford on the list, the Ram 2500 offers more than 7,000 pounds of payload capacity. But the Ram crushes the competition on towing capacity, allowing drivers to pull up to 30,000 pounds. That may be overkill for most folks. But when you need to tow something very heavy, the Ram 2500 is tough to beat.
A look at the most popular cars and trucks on AutoTrader.com can help shoppers find the vehicles that others find most compelling. Pickups remain wildly popular, claiming half the positions in the top 10. Aside from those, shoppers are interested in exciting cars that stir their passions. The Mustang, Camaro and Jeep Wrangler demonstrate this. That doesn't mean these vehicles are always the best fit when it comes time to buy, but they sure are fun to look at. And in this popularity contest, every click counts.