Top Cars
Top 10 Must Test Drive Vehicles for 2013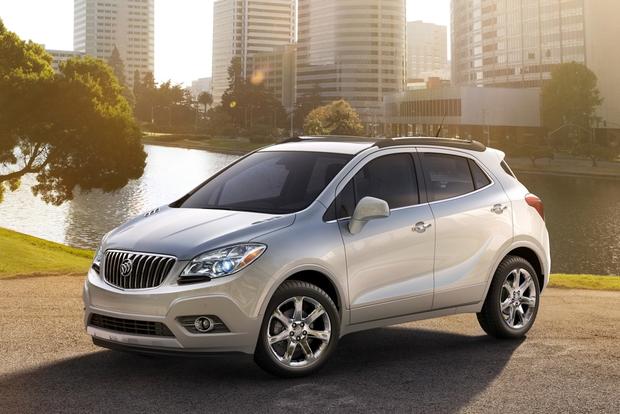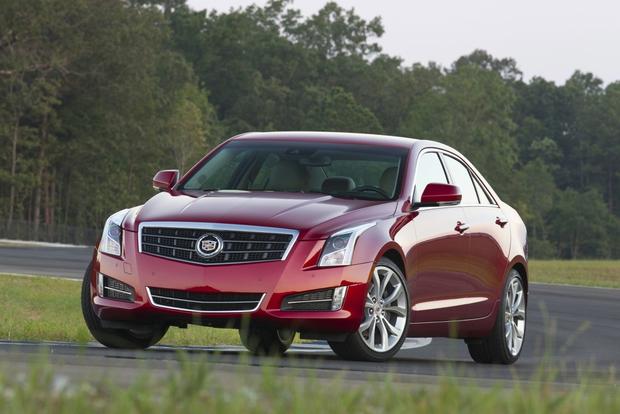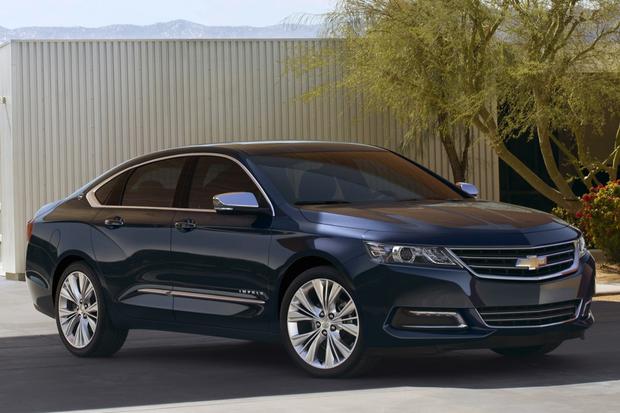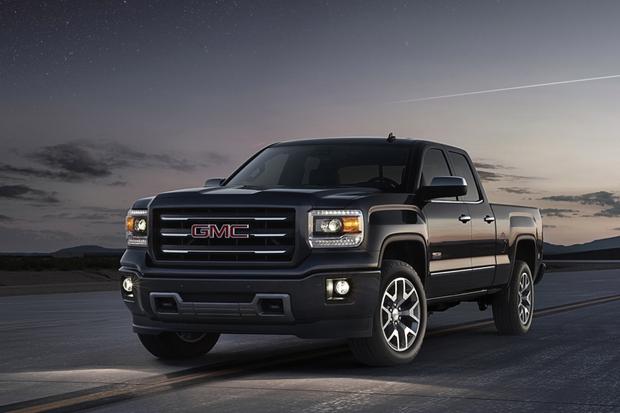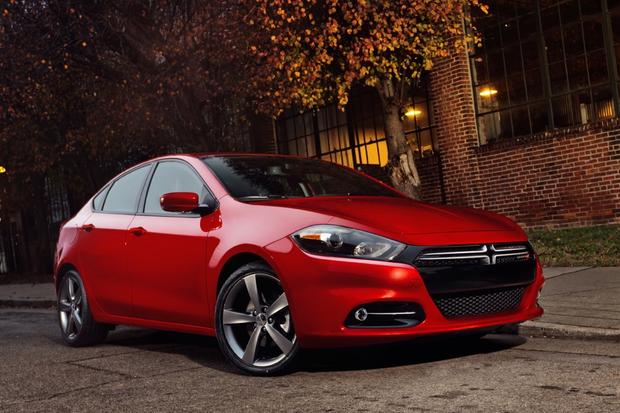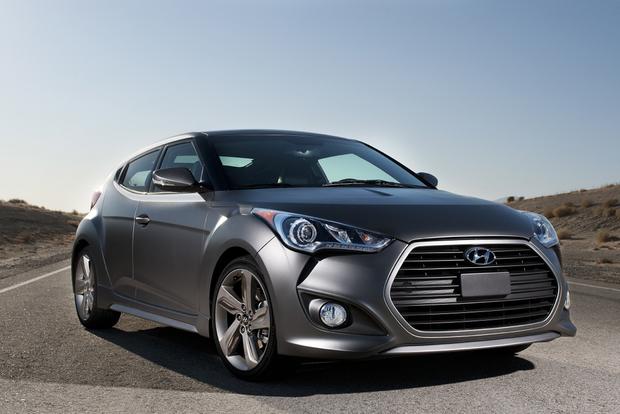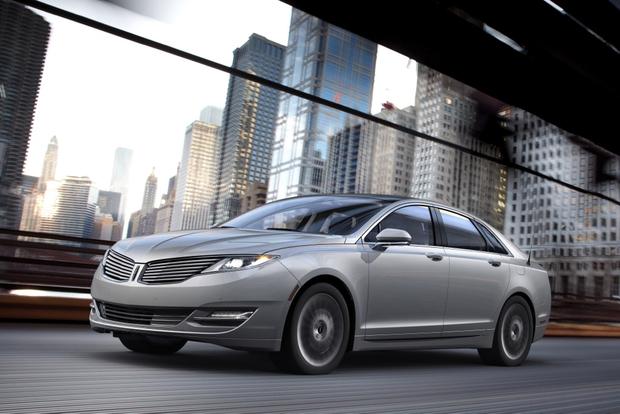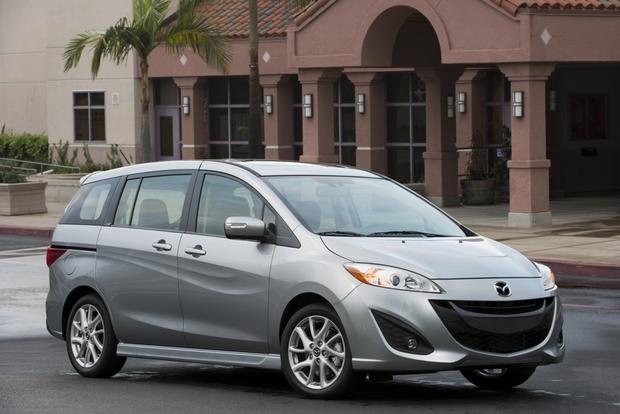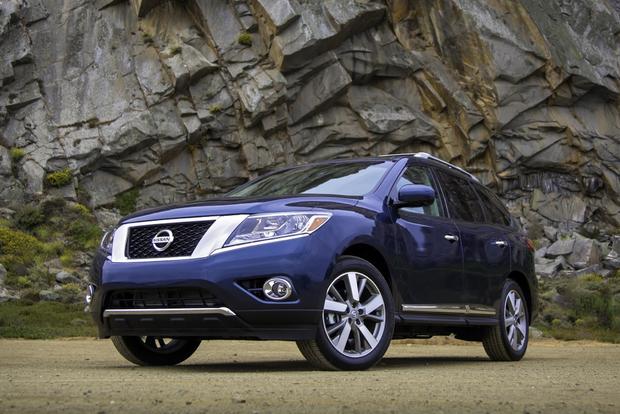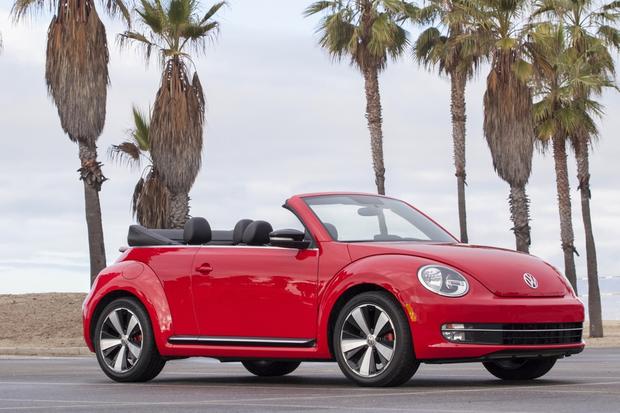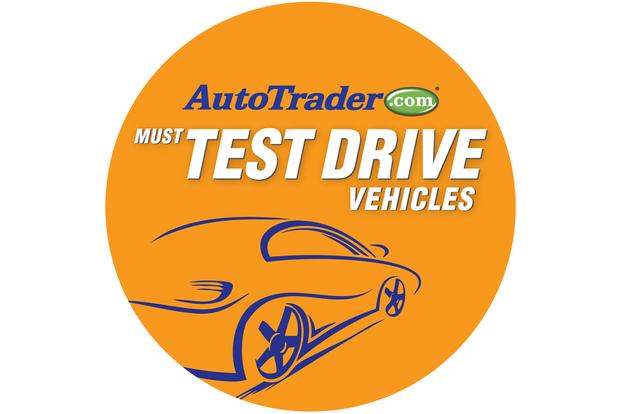 Cars are more interesting when they're unexpected. Of course, there's something to be said for predictability, as conservative top-sellers like the Civic and Corolla continue to prove. But we like vehicles that make us sit up and take notice. We want to grab the keys and come back with a whole new appreciation for what that car brings to the table.
Without further ado, here's the cream of the crop, our top 10 new cars to test drive in 2013.
2013 Buick Encore
What's in a name? If it's Buick we're talking about, things like golf courses and bingo parlors come to mind. But that stereotype is decidedly out of date. Tired of watching fancy import brands bask in the limelight, Buick has reinvented itself in recent years as a maker of stylish, sophisticated vehicles that appeal to all ages. The latest is the all-new 2013 Encore, a compact, nimble crossover SUV with an exceptionally quiet ride, a high-tech interior and estimated highway fuel economy of 33 mpg. It's a Buick for folks who wouldn't be caught dead in one.
Find new Buick models for sale
2013 Cadillac ATS
If you're noticing a theme here with GM products, you're onto something. Formerly the "standard of the world" for the cribbage crowd, Cadillac has been reborn as a luxury/performance brand, and the 2013 ATS compact sport sedan might the division's most enticing effort yet. Built to match or exceed the athleticism of the previous-generation BMW 3 Series, the all-new ATS has impeccable timing, as the current 3 Series surprisingly errs on the side of comfort and isolation. Imagine that: a Cadillac beating the ultimate driving machine at its own game. Plus, if you're tired of the German infotainment systems with their complex control knobs, check out the ATS's CUE system, a touch-based interface with haptic feedback and sharp graphics.
Find the Cadillac ATS for sale
2014 Chevrolet Impala
Rented a car lately? If you upgraded to a "large sedan," chances are you got a Chevy Impala. And you probably weren't terribly impressed. But when the next-generation 2014 Impala bows in early 2013, it should take Chevrolet's full-size game from the airport to the carport. Start with the exterior styling: It's actually dynamic and attractive, with a confident chunkiness that evokes more expensive rides. Inside, the sleek, flowing dashboard houses up-to-date technology like CUE's mainstream relative, the MyLink touchscreen. Happily, you can still get GM's powerful 3.6-liter V6 under the hood, but there will also be two fuel-efficient 4-cylinder models offered, including one with eAssist mild hybrid technology. Perhaps best of all, the new Impala will largely hold the line on pricing, starting around $27,000.
Find the Chevrolet Impala for sale
2014 Chevrolet Silverado and GMC Sierra
Sometimes you have to peek behind the curtain to get the whole story, and that's definitely the case with the new 2014 GMC Sierra and Chevrolet Silverado twins. Judging by outward appearances, these workhorse pickup trucks are little changed from five years ago, sporting familiar squared-off sheet metal. But GM's truck team put a lot of energy into this redesign, and that's readily apparent as soon as you open the door. No longer a cheap-plastic Achilles' heel, the cabin looks a couple decades newer this time around, highlighted by improved materials and MyLink technology with an available 8-in touchscreen that boasts smartphone-like apps. Following Dodge's lead, GM now offers standard conventional rear doors on extended cab models, eschewing the less convenient clamshell design. The three engines are new as well: an aluminum-block 4.3-liter V6 and two aluminum V8s that you shouldn't let fool you with their carryover 5.3-liter and 6.2-liter displacements. They actually hail from the same family as the 2014 Corvette's redesigned V8.
Find the Chevrolet Silverado for sale | Find the GMC Sierra for sale
2013 Dodge Dart Rallye
Americans are still getting to know the recently released Dart, which pleases in any form with its rewarding Alfa Romeo-derived suspension and superb 8.4-inch touchscreen, featuring familiar Garmin navigation. But there's a new sport-oriented model for 2013, the Rallye, and we really dig it. The Dart Rallye looks great inside and out, thanks to smoked headlights, fog lights and uniquely colorful interior trim. But, if you can, check the $1,300 box for the 1.4-liter turbocharged engine, because it's this torquey 160-horsepower mill that really makes the Rallye resonate. How's this for unexpected: Dodge borrows the Rallye's pint-sized turbo from the high-performance FIAT 500 Abarth hatchback, and the Dodge version's standard slick-shifting 6-speed manual does the FIAT's 5-speed one better.
2013 Hyundai Veloster Turbo
Gearhead publications tend to focus on the Veloster Turbo's distinctive curves and sprightly acceleration, but when we look at Hyundai's compact hot-hatch, we see a remarkably well-rounded vehicle. Take the quirky 3-door layout, for instance, with its forward-opening rear door on the passenger side that's cleverly concealed by the bodywork. Believe it or not, a couple adults can ride back there in reasonable comfort if they're shy of six feet, so the Veloster Turbo is a genuinely viable option for small families. Then there's the handy hatchback trunk with foldable rear seatbacks for extra cargo. Throw in cutting-edge technology, including a standard touchscreen interface with iPod/Bluetooth connectivity, and the Veloster Turbo's head-turning looks and robust 201-hp motor just seem like icing on the proverbial cake.
Find the Hyundai Veloster for sale
2013 Lincoln MKZ
Although the Lincoln brand has a proud history, its products have been plagued in recent years by overt similarity to their Ford brethren. Enter the new 2013 MKZ sedan, a Ford Fusion-based luxury car that hides its workaday roots unusually well. From its bold waterfall grille to its distinctive ducktail rear end, the MKZ certainly looks the part of an entry-level luxury sedan. As for the way it drives, there's a capable 3.7-liter V6 on offer here that's not available in the 4-cylinder-only Fusion. Ride comfort is likewise superior. If the enormous panoramic sunroof doesn't convince you that this Lincoln means business, the palpably premium, high-tech cabin layout should do the trick.
2013 Mazda5
If the word minivan gives you the heebie-jeebies, your next stop should be the nearest Mazda dealer. That's because the midsize, 3-row Mazda5 gives you most of a full-size minivan's practicality with hardly any of the stigma. Sure, the Mazda5 has a sliding rear door (which is much handier than a crossover's conventional doors, by the way), but this is no behemoth like the hardly "mini" minivans of today. Indeed, the way the 5 drives reminds us more of Mazda's agile compact hatchback, the decorated Mazda3. The 5 just happens to have true seating for six, along with a pretty cavernous cargo hold. What's more, the Mazda5 represents an incredible value at just under $20,000 to start. Make ours a base 5 with the stick shift, a model that we find more alluring than some cumbersome full-size minivans at twice the price.
2013 Nissan Pathfinder
There was much weeping and gnashing of teeth in the media when the all-new 2013 Pathfinder was unveiled, but let's call that what it was: much ado about nothing. Hey, if you want a tough-guy SUV with rear-drive underpinnings like the previous Pathfinder, rest assured that there are plenty of nice specimens on the used-car market. But if you're like most Americans, you'd rather have the car-like ride and handling of the Altima-derived 2013 Pathfinder. Equipped with Nissan's proven 3.5-liter V6 and seamless continuously variable transmission, the Pathfinder isn't the least bit intimidating to drive. So we expect it to broaden this model's historically limited appeal. A feather in the Pathfinder's cap is the fact that Infiniti makes a version called the JX35. Between us, the Nissan is the better buy, offering the same mechanical parts and many of the same features at a considerable discount.
Find the Nissan Pathfinder for sale
2013 Volkswagen Beetle TDI
It's not necessarily in good taste these days to use the term "chick car," but for better or worse that was the previous Volkswagen Beetle's reputation. This time, however, Volkswagen has embraced the nameplate's rich heritage. Gone is the bubbly shape that looked the same coming and going, replaced by more aggressive curves that vaguely remind us, dare we say it, of the original Beetle's sporting descendant, the Porsche 911. The infamous dash-mounted flower vase has likewise been ditched in favor of a less whimsical layout. Like the original, the latest Beetle is surprisingly fun to drive, and you can even specify nostalgic mirror-chrome hubcaps. Oh, and get this: In addition to the endearing 2.5-liter inline-5 and GTI-sourced 2.0-liter turbocharged inline-4, the Beetle can be outfitted with VW's excellent 2.0-liter turbodiesel inline-4 engine, which is capable of well over 40 mpg in highway driving. Want it as a convertible? No problem. The new-for-2013 Beetle Cabriolet is, by our count, the only drop-top on American shores with a diesel option. How could it not be one of our top 10 new cars to test drive in 2013?
Find the Volkswagen Beetle for sale
Now that you have several great cars on your shopping list, here are a few things to keep in mind on that test drive.
Don't rush: 15-20 minutes behind the wheel of a new car is not long enough to make a $30,000 or $40,000 decision. 45 minutes to an hour is more appropriate for a test drive.
Bring your gear: If the reality of your life involves car seats, strollers and packing multiple people into a vehicle, then the test drive should reflect that. You want to get an accurate sense of how this vehicle fits into your everyday schedule, you might even want to bring your kids to make sure they can handle the doors and seat belts alone.

Make sure the car fits you: How easy is it to get in and out of the vehicle? How about reaching the important controls, like radio and temperature controls? Are you able to adjust the seat to a comfortable position and still see the road clearly? Even if the car looks great, if it's uncomfortable or inconvenient for you, you'll likely regret the purchase.

Bring a friend: While you're focused on the road, a friend can be making notes of things you might not catch, like noises, vibrations or tight seating for passengers.
Strategically plan your route: Don't just drive on the salesperson's suggested route, make sure you drive the car in areas you frequent, testing a mix of rough roads, city, highway and residential driving.
These are our picks for the must drive vehicles for 2013, but what do you think? Did we leave any of your favorites off the list? Tell us in the comments below.