Top Cars
Top 5 Fuel Efficient Trucks That Still Get the Job Done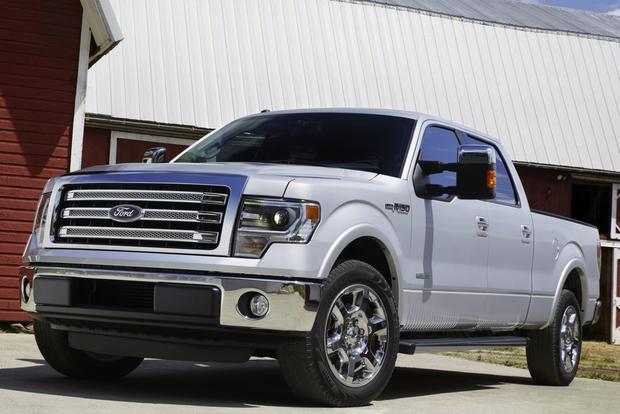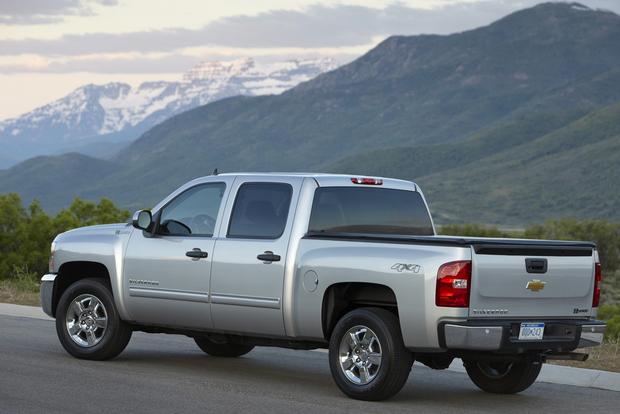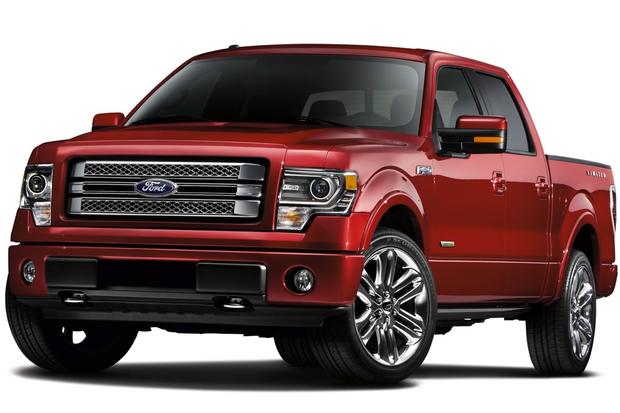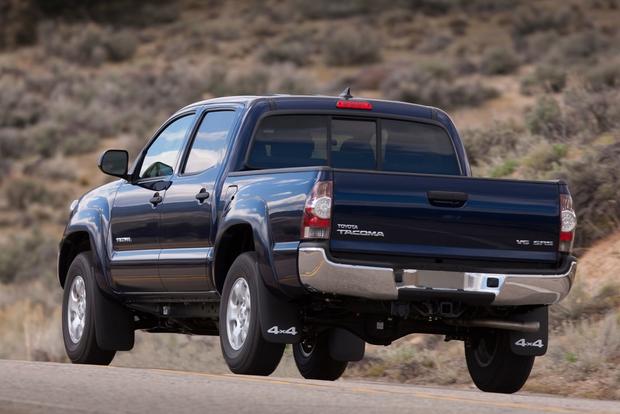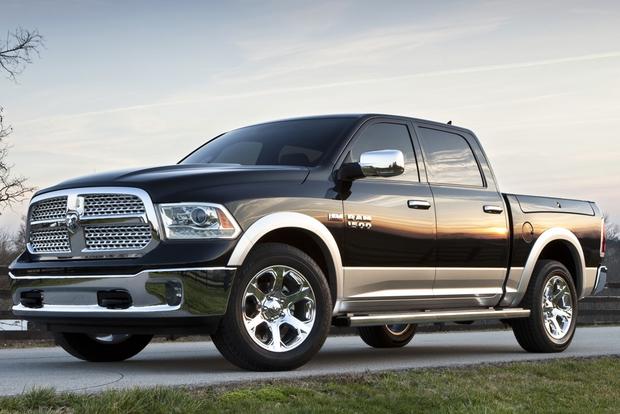 So, you want a truck, but the price of gas these days is giving you pause. Hey, we hear you. With the size of the typical full-size truck's gas tank, you could be looking at a hundred bucks every time you fill up. But the good news is, automakers are working hard to save you money at the pump, and there's a pretty solid group of fuel efficient trucks on the market right now. We picked five 2013 models with a wide range of abilities, so chances are there's a truck on this list that will meet your needs.
2013 Ram 1500 HFE
Powertrain: 3.6-liter V6/8-speed automatic
Fuel Economy: 18 mpg city/25 mpg highway
Frankly, V6-powered full-size trucks used to be a joke. And when we say used to be, we mean until just a few years ago. They existed mainly to keep the base price as low as possible. Every truck fan knew that if you wanted real performance, you had to get the V8.
But there's a new crop of fuel efficient trucks with V6s in town, and the Ram 1500 HFE leads the way. With a 3.6-liter Pentastar V6 that cranks out 305 horsepower and 269 lb-ft of torque, the Ram 1500 HFE can do some serious work. At the same time, it nets 25 miles per gallon on the highway, and its standard 8-speed automatic delivers luxury-smooth shifts. If you don't want the HFE package, by the way, consider that the regular Ram 1500 V6 still achieves 17 mpg city/25 mpg highway.
Find a 2013 Ram 1500 HFE for sale
2013 Ford F-150 V6
Powertrain: 3.7-liter V6/6-speed automatic
Fuel Economy: 17 mpg city/23 mpg highway
The F-150 V6 isn't quite the RAM's equal in fuel economy, but it derives virtually the same horsepower (302 hp) and even more torque (278 lb-ft) from its slightly larger 3.7-liter engine. Plus, this motor has fun bloodlines, as it also powers the frisky Mustang V6 sport coupe and convertible. You'd be surprised how much extra it has in store when you stomp on the gas. And yet, when you ease off for a highway trip, an easy-peasy 23 mpg can be yours.
2013 Chevrolet Silverado 1500 Hybrid
Powertrain: 6.0-liter hybrid V8/Electronically Variable Transmission
Fuel Economy: 20 mpg city/23 mpg highway
We recommend the gas/electric Silverado Hybrid for fuel-conscious folks who plan to do a lot of driving in the city, because that's where it shines. Twenty mpg in urban driving is quite simply unheard of for a full-size truck, especially one with 332 hp (379 hp with electric assist) and 367 lb-ft of torque. On the downside, the complicated transmission is sometimes slow to respond, and the price is high. But there's no doubt that the Silverado Hybrid is a bona fide work truck, and you're not going to get this combination of power and mileage anywhere else.
Note that if you want a non-hybrid alternative within the GM truck family, the regular 2013 Silverado 1500 XFE returns 15 mpg city/22 mpg hwy from its robust 5.3-liter V8 (315 hp, 335 lb-ft). Also, the redesigned 2014 Silverado 1500 and similar GMC Sierra 1500 are right around the corner with a more powerful version of the 5.3-liter V8.
Find a Chevrolet Silverado Hybrid for sale
2013 Ford F-150 EcoBoost
Powertrain: 3.5-liter twin-turbocharged V6/6-speed automatic
Fuel Economy: 16 mpg city/22 mpg highway
Two Fords on one list? You better believe it. Ford has really invested in its engines over the past five years or so, and it's starting to pay off. Compared with the regular F-150 V6 (see above), the EcoBoost V6 has 1 mpg less in both city and highway driving, but that's not the whole story. Thanks to twin turbochargers, it's got brute strength on its side: Try 365 hp and a whopping 420 lb-ft of torque. Suddenly, that 1-mpg deficit seems pretty reasonable, right? One word of caution, however: Watch the price, as Ford has a way of bundling the EcoBoost with more expensive trim levels.
2013 Toyota Tacoma 2.7
Powertrain: 2.7-liter inline-4/5-speed manual
Fuel Economy: 21 mpg city/25 mpg highway
Not surprisingly, the best overall fuel economy on this list comes from the smallest, least-powerful truck. But you know what? Not everyone needs a hulking full-size work truck that requires a step ladder to get into. For more modest jobs such as hauling stuff to the dump or tools to the work site, the Tacoma's 159 hp and 180 lb-ft of torque with the smooth-shifting manual transmission are just fine. And when you have a combined 23 mpg, that's a pretty compelling overall package.