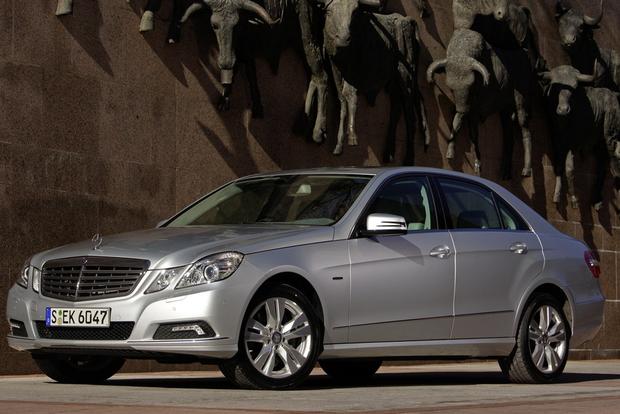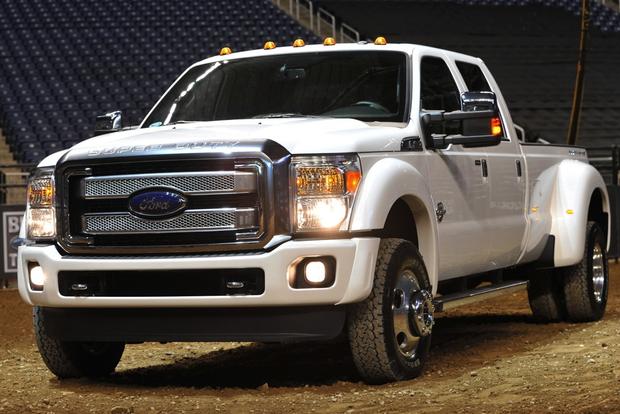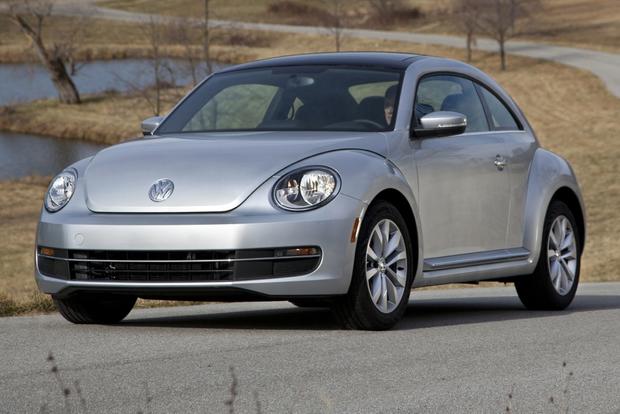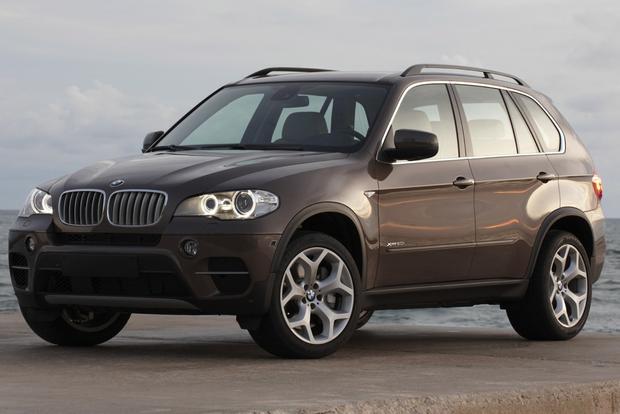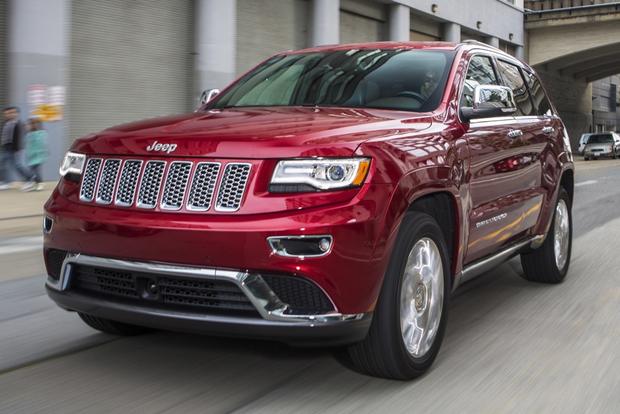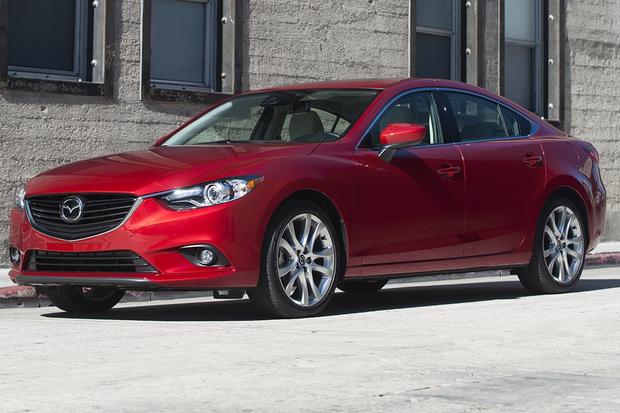 Although diesel is more popular in places like Europe than in the United States, today's highly efficient diesels are a particularly good choice for American drivers, too. Take, for instance, the 4-cylinder, turbocharged diesel in the 2013 VW Beetle TDI. At 41 miles per gallon highway, it offers the fuel economy of a hybrid but performance closer to that of a gasoline V6. And while hybrids are typically most efficient in city driving, diesels achieve more miles per gallon than conventional gas vehicles on the highway, too.
With a growing lineup of powerful and efficient diesels already on the market and more on the way, now is a good time to reconsider the diesel. Those who have not driven a diesel in years will certainly be surprised at how clean, quiet and responsive the modern diesel has become. In fact, diesel's advantages have helped it achieve broad success in a variety of vehicles. Efficiency and dependability make diesel the engine of choice in trucking. Those same characteristics, along with spectacular power, have helped diesel-powered racing cars to beat gas-powered ones on the track.
These six vehicles reap the benefits of the latest diesel technology, making them compelling choices for those who value all-around efficiency but demand performance, capability and dependability, too.
2013 Mercedes-Benz E350 Bluetec
Like other German automakers, Mercedes-Benz benefits from a long and rich history of building diesel-powered vehicles. In the middle of the current Benz sedan lineup is the E-Class. It's our choice for an efficient diesel highway cruiser with luxurious appointments and outstanding safety. The 2013 Mercedes-Benz E350 Bluetec achieves 32 mpg on the highway and, with its large fuel tank, has over 600 miles of highway range on a single tank. The 3.0-liter turbocharged V6 makes only 210 horsepower, but with 400 lb-ft of torque, it's nearly as quick as the E350 with a gas V6. Always focusing on passenger safety, Mercedes equips the E350 Bluetec with a range of safety equipment, such as its PRE-SAFE collision mitigation system and a driver alertness monitor. And, of course, the accommodations are top-notch and include a standard glass sunroof, dual-zone automatic climate control and wood interior trim.
Find a Mercedes-Benz E350 Bluetec for sale

2013 Ford F-250 Super Duty Platinum
The Environmental Protection Agency (EPA) does not rate fuel economy for heavy duty trucks like the Ford F-250, but those who depend on the capabilities of such a vehicle for work or play know that diesels offer an unmatched balance of power and efficiency. One of the best is Ford's Power Stroke diesel, available in the F-250 Super Duty. Not only does the turbocharged 6.7-liter V8 make an ample 400 hp -- more than the standard gas V8 -- but it also cranks out a massive 800 lb-ft of torque. That means the F-250 can tow 14,000 pounds or even more with a fifth-wheel trailer. In a working role, the Power Stroke can handle the demands of the job site. On the weekends, the F-250 can handle that boat trailer, horse trailer or camper with ease. For the first time, the 2013 F-250 Super Duty can be equipped with Platinum trim. It transforms the F-250 into a luxury machine with fine interior and exterior appointments, a long list of convenience features and Ford's SYNC with MyFord Touch infotainment system.
Find a Ford F-250 Super Duty Platinum for sale
2013 Volkswagen Beetle TDI
On the more affordable end of the diesel-powered spectrum is the 2013 VW Beetle TDI, which has a manufacturer's suggested retail price of just $23,495. The 2.0-liter 4-cylinder engine uses a turbocharger and a common-rail direct injection system to achieve respectable power and excellent efficiency. Peak output of 140 hp and 236 lb-ft torque makes the Beetle feel quick. Yet the Beetle TDI's engaging driving dynamics don't come at the expense of fuel economy. With a standard 6-speed manual, the Beetle TDI is rated at 28 mpg city and 41 mpg highway. The 6-speed DSG automatic transmission does slightly better in the city but suffers by 2 mpg on the highway. Sure, the Beetle TDI is a green choice, but unlike most hybrids, the retro-style Beetle has a playful design that stands out from the crowd.
2013 BMW X5 xDrive35d
The BMW X5 is a popular choice in the luxury SUV segment, and the xDrive35d diesel engine option makes it an even more compelling choice. The diesel X5 comes with standard all-wheel drive for improved traction in wet, snowy or slippery conditions. Its 256-hp 3.0-liter twin-turbo diesel engine provides outstanding fuel efficiency compared to competitors. It is EPA-rated at 19 mpg city and 26 mpg highway, or about 3 mpg better than an X5 with the base gasoline motor. The diesel X5 is versatile and luxurious, too. A panoramic sunroof, leather seats and high-tech driver assistance technology, such as adaptive cruise control, are all standard. A third-row seat is an option for those who need space for more than five passengers.
Find a BMW X5 xDrive35d for sale

2014 Jeep Grand Cherokee EcoDiesel
Similar to the diesel X5 but more affordable, a redesigned Jeep Grand Cherokee should arrive later this year, and a new diesel version will be part of the lineup. Called the Grand Cherokee EcoDiesel, this American-built SUV gets a 3.0-liter diesel V6 producing 240 hp and 420 lb-ft of torque. Jeep says that the diesel-powered Grand Cherokee will achieve 30 mpg highway, giving it best-in-class efficiency. And thanks to ample low-end torque, the 2014 Grand Cherokee EcoDiesel claims a towing capacity of 7,400 pounds, so towing a boat or small camper should be relatively effortless. The new Jeep will be available in 2-wheel and 4-wheel drive variants. The 4x4 model will offer the most capability off-road, but its efficiency will likely suffer slightly.
Find a Jeep Grand Cherokee for sale
2014 Mazda6 SkyActiv-D
Like the Grand Cherokee EcoDiesel, the upcoming Mazda6 SkyActiv-D, powered by a 2.2-liter twin-turbo diesel engine, isn't in dealer showrooms just yet. But it's coming later this year and will be yet another fuel-efficient diesel choice for American drivers. The midsize Mazda6 is freshly redesigned for the 2014 model year. While official fuel economy estimates and specifications have not yet been released, we expect efficiency similar to the Volkswagen Passat TDI, a diesel-powered midsize sedan rated at 43 mpg highway. The Japanese-spec version of the Mazda6 SkyActiv-D includes several additional fuel-saving technologies we could see on the American version, too. Those include regenerative braking and a start-stop system that saves fuel by shutting down the engine at idle.
Small, fuel-efficient, gasoline-powered cars, hybrids and electric vehicles remain popular choices for light-duty use in urban areas and are ideal for drivers with short commutes. But for those who need more capability, better highway economy for longer trips and unmatched range, diesels remain the best choice. And with more diesel-powered vehicles in the U.S. market, new-car shoppers can choose from a broad lineup to find a model that suits their particular needs. The heyday of the diesel in America may yet lie ahead.