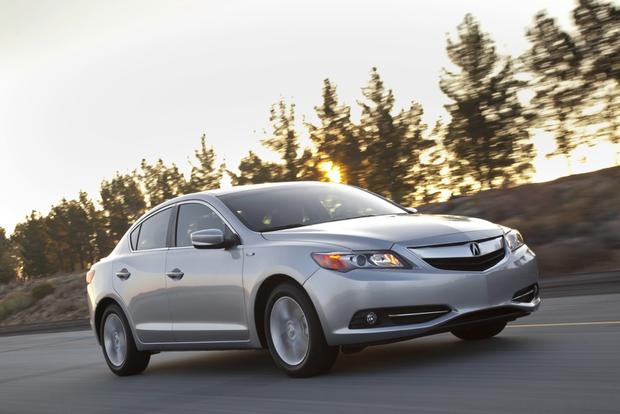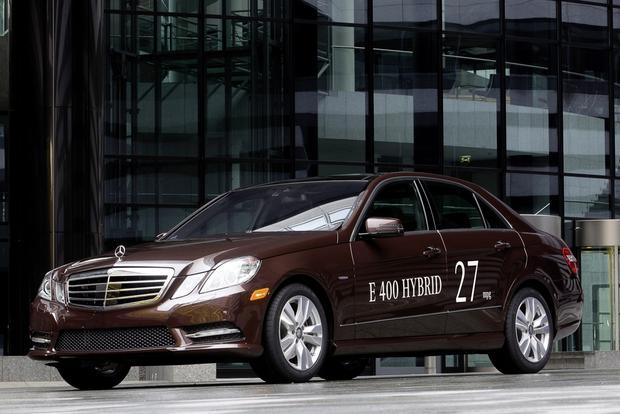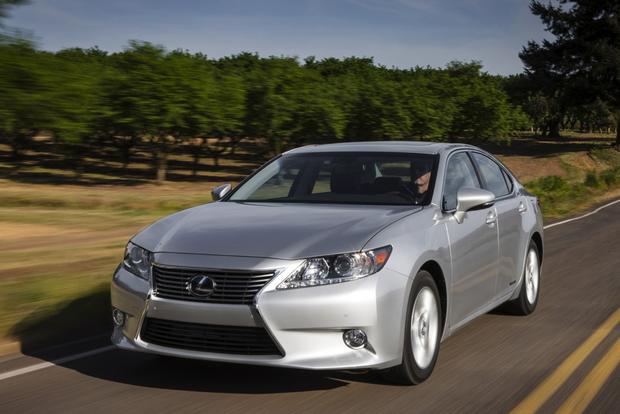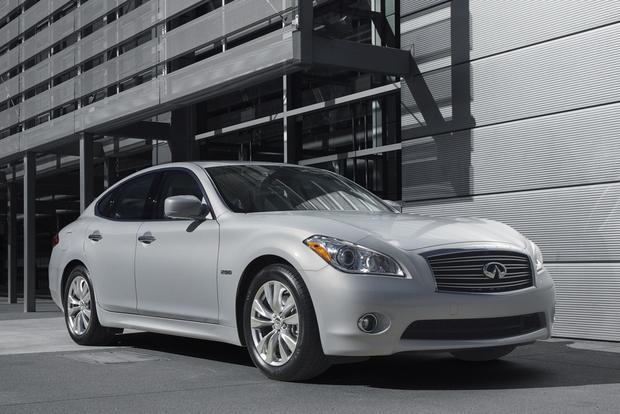 The first celebration of Earth Day was in 1970, a time when most vehicles on American roads were big, dirty and inefficient. Fuel economy was terrible by today's standards, and emissions were, too.
Times have certainly changed. Cars and trucks are more fuel efficient than ever, thanks to a range of new technologies. In fact, drivers can now have it all now -- efficiency, comfort, power and luxury -- all in one package.
Our top six hybrid luxury sedans deliver excellent fuel economy and truly luxurious appointments. Choose one that suits your needs and enjoy the advantages of hybrid technology.
2013 Lincoln MKZ Hybrid
Completely redesigned for the 2013 model year, the Lincoln MKZ is a distinctive and stylish midsize sedan that's available in both conventional and hybrid versions. One characteristic that sets the MKZ apart from some competitors is its pricing: Both the MKZ and MKZ Hybrid start at $35,925. Most other models cost more than their nonhybrid counterparts.
The Lincoln MKZ Hybrid is also equally fuel efficient in both highway and city driving, earning a 45-mpg Environmental Protection Agency (EPA) fuel economy rating in both cycles. But Lincoln didn't focus all the MKZ's technology on efficiency. An adaptive suspension and active noise control ensure a luxurious ride, while good old leather and wood trim lend a premium feel to the MKZ Hybrid's cabin.
2013 Acura ILX Hybrid
Hybrids are typically heavier than conventional gas vehicles, and the Acura ILX, which is available with either powertrain type, is no different. But the ILX Hybrid only outweighs the base model by about 50 pounds, so it maintains the nimble, sporty feel common to the brand. The ILX is Acura's first gas-electric model, but parent company Honda is a hybrid pioneer.
Pricing for the compact hybrid sedan (the ILX is the smallest vehicle in the Acura lineup) starts at $28,900, making it the most affordable vehicle on this list. Fuel economy is impressive at 38 mpg combined -- a 10-mpg advantage over the base ILX. Dual-zone auto climate control, a sunroof, keyless entry with push-button start and a backup camera are all standard features on the 2013 Acura ILX Hybrid.

2013 Lexus ES 300h
Honda may be a pioneer of hybrids, but Toyota is the undisputed leader, having sold more gas-electric vehicles than any other automaker. Toyota's luxury division, Lexus, now offers the hybrid system on its ES sedan, combining spacious luxury and 40-mpg combined fuel economy.
The ES 300h is available with leather interior, but shoppers focused on going green may prefer to stick with the standard NuLuxe seats, which reduce environmental impact. With no options, the ES 300h is priced just under $40,000. That buys standard equipment such as 10-way power front seats, a sunroof and automatic climate control. Plus, you'll feel both indulged and responsible simultaneously pulling up in the ES 300h in near-silent electric mode.
2013 BMW ActiveHybrid 3
Luxury and performance often go hand-in-hand for BMW. With the ActiveHybrid 3, the automaker clearly preserved this mission. Rated at 25 mpg city and 35 mpg highway, the ActiveHybrid 3 is commendable for its economy, but not outstanding. Still, that's thriftier than any conventional gasoline 3 Series sedan. Plus, the ActiveHybrid 3 is more powerful than either the conventional gasoline 328i or 335i.
Combined, its gas and electric motors deliver up to 335 horsepower and provide brisk acceleration. Alternatively, the electric motor alone can power the vehicle for up to 2.5 miles with no tailpipe emissions. The ActiveHybrid 3 requires premium fuel and starts at $50,195, so owning one is not cheap. But in terms of luxury and performance, it certainly delivers.
2013 Infiniti M35h
Like BMW, Infiniti offers a hybrid luxury sedan with a performance agenda. It's called the M35h, and it's even more powerful than the ActiveHybrid 3, with 360 hp from its V6 and electric motor. In fact, the Infiniti M35h is the Guinness World Record holder for quarter-mile acceleration by a hybrid.
Yet the M35h is economical in everyday driving, posting ratings of 27 mpg city/32 mpg hwy. It's also luxurious, offering standard heated leather seats, HID headlights and a rear sunshade. Pricing for the 2013 M35h has not been announced yet, but the 2012 model starts at $53,700.
2013 Mercedes-Benz E400 Hybrid
Mercedes-Benz certainly has a reputation for luxury, but the automaker clearly doesn't consider efficiency to be just an afterthought. For years, Mercedes has built some of the most economical, big and upscale sedans around, relying largely on diesel to achieve that. But now, the popular E-Class sedan is available with a different kind of efficient powertrain that doesn't come with diesels drawbacks.
The E400 Hybrid is new for the 2013 model year and, at 26 mpg, it offers the best combined fuel economy across the wide E-Class range. The diesel-powered E350 Bluetec beats the E400 in highway fuel economy, but the hybrid model has higher city and combined ratings. And while the diesel is idling at traffic lights, the hybrid sits quietly with its engine off. Pricing for the 2013 Mercedes-Benz E400 Hybrid starts at $55,800.
Choosing a sedan that's comfortable, well-equipped and spacious is simple, given an appropriate budget. Yet, until now, finding one that's both environmentally responsible and luxurious has been a challenge. Now, hybrid technology has changed the game. These new hybrid luxury sedans deliver everything drivers want, and then some.