Top Cars
Top 7 Cars With Cheap Insurance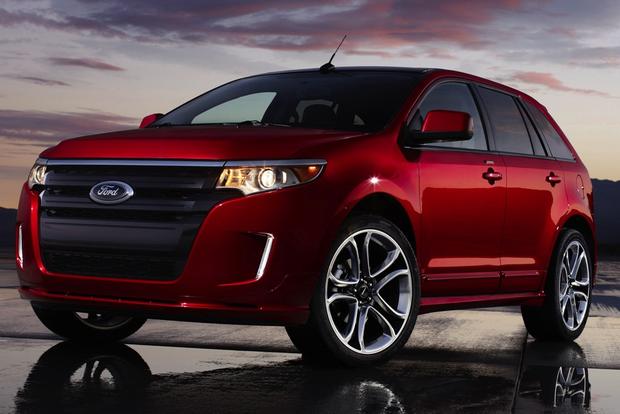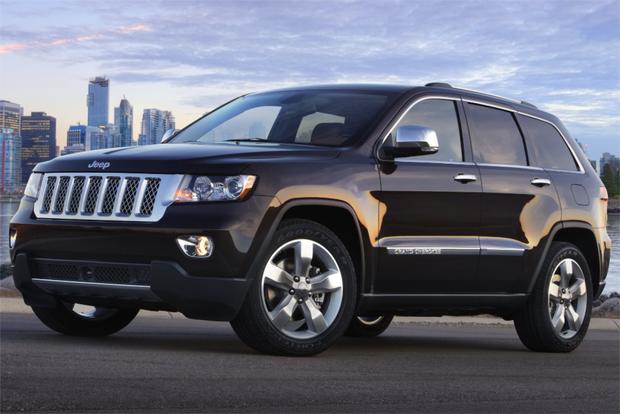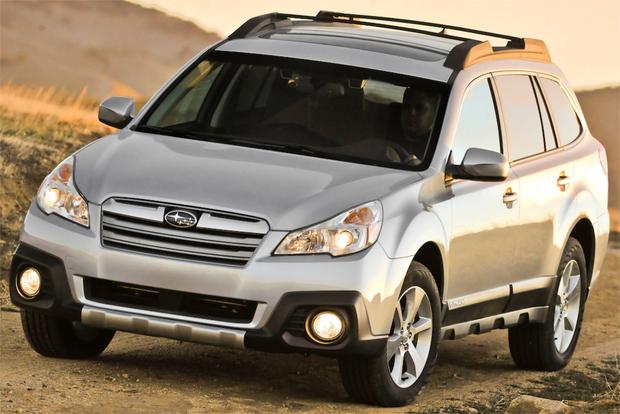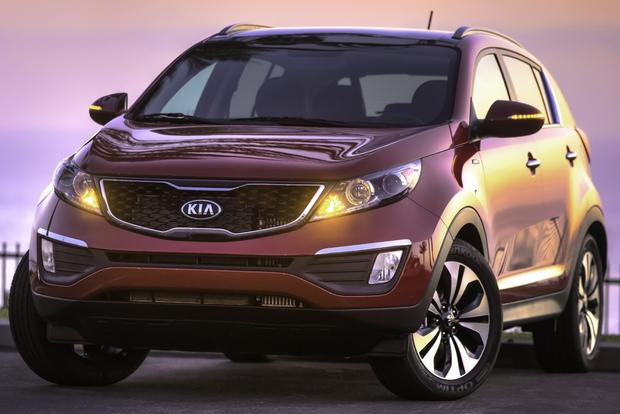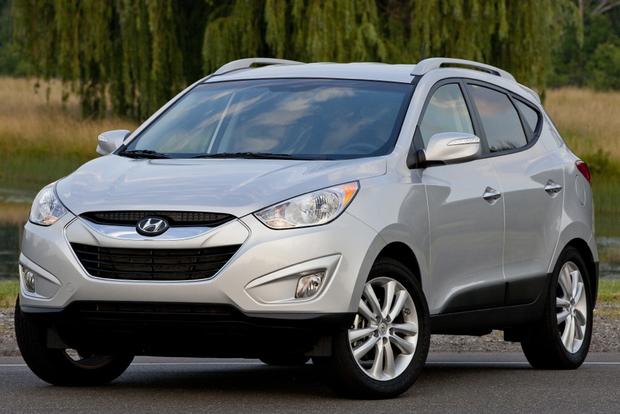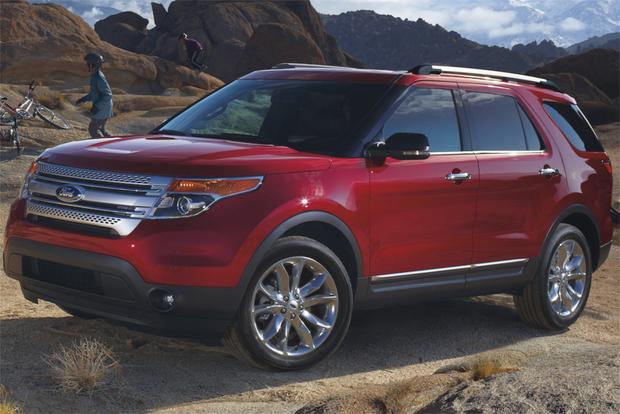 The more expensive a car, the more it costs to insure. That's a rule of thumb that holds true in most cases. But the vehicles with the lowest insurance premiums will probably surprise many drivers and new-car shoppers. According to a study by Insure.com, certain crossovers and SUVs are among the top cars with cheap insurance, and it's not always the lowest priced model that gets the lowest premium.
That's because insurance premiums are based on the cost of claims for that model. If a model has relatively few claims -- drivers of that model have fewer crashes than average -- and those claims are cheaper than average for insurers to repair, then that model will typically have lower insurance rates.
If you're looking to keep costs of ownership down without sacrificing on comfort and space, consider one of the seven vehicles here, all of which landed in the top ten on Insure.com's list of the cheapest 2013 models to insure.
2013 Ford Edge SE
With an average annual insurance premium of $1,128, the Ford Edge SE tops Insure.com's list of cheap-to-insure 2013 models. Ford offers three engine choices in the 5-passenger Edge, including two V6 choices and a 4-cylinder. It's the optional 2.0-liter EcoBoost 4-cylinder in the front-wheel-drive Edge SE that gets the low-cost insurance. That motor is paired with a 6-speed automatic transmission and also offers the best fuel economy in the Edge lineup at 21 miles per gallon city and 30 mpg highway. Low fuel costs and low insurance costs make the 4-cylinder, front-wheel-drive Edge SE an affordable choice for the long run.
2013 Jeep Grand Cherokee Laredo
Another 5-passenger SUV with low ownership costs is the Jeep Grand Cherokee, which costs an average of $1,148 per year to insure. The Grand Cherokee has a standard V6 or an optional V8, although it's the base V6-only Laredo trim that typically has low insurance rates. Drivers that need more capability from their vehicle, whether for towing or hitting the trail, should consider the Grand Cherokee. Jeep offers a range of options and packages, such as 4-wheel drive and an off-road package, that allow the Grand Cherokee to be much more than just a grocery-getter.
2013 Subaru Outback 2.5 Premium
Occupying the gray area between wagon and SUV, the Subaru Outback offers some of the advantages of each of these versatile vehicle types. Room for five passengers, a spacious rear seat, ample ground clearance for off-road driving and Subaru's standard all-wheel-drive system make the Outback as capable as many SUVs. And with the standard 4-cylinder engine and mid-range Premium trim, the Outback has one of the lowest average annual insurance premiums around. A 6-speed manual transmission is standard on the Outback Premium, so you'll have to opt for the CVT automatic if you don't want to shift gears yourself.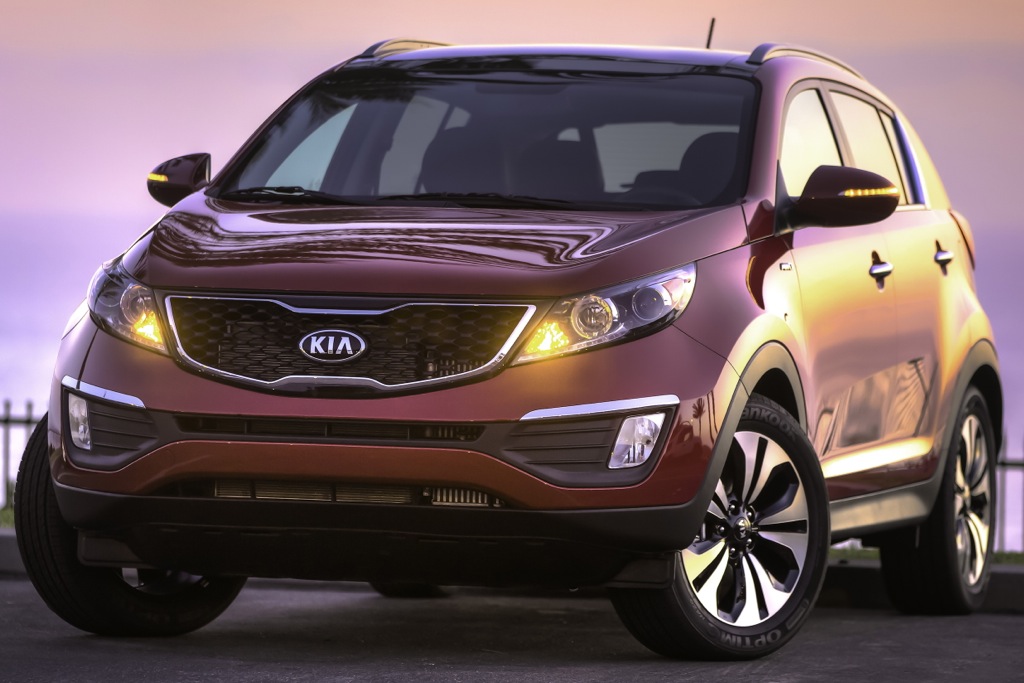 2013 Kia Sportage
Kia's compact crossover, the Sportage, is all about style and value. It's one of those vehicles that looks more expensive than it is, and its low average insurance rates of $1,157 per year make it even more attractive. A 2.4-liter 4-cylinder engine is the sole powerplant offered for the Sportage; customers can choose between the standard 6-speed manual transmission and a 6-speed automatic. All-wheel drive is optional, but the front-wheel-drive Sportage is more economical. It's rated at 30 mpg hwy with the automatic transmission.
2013 Jeep Patriot Sport
Jeep says its Patriot compact SUV is the best priced SUV in America. With a starting price of $15,995, the Patriot is priced more like a compact hatchback than an SUV. It's the base Sport trim that offers low insurance costs, too. On average, a year of insurance will cost Patriot Sport owners about $1,160. Two 4-cylinder engines are offered, including a base 2.0-liter and an optional 2.4-liter motor. A 5-speed manual transmission comes standard, while a CVT automatic is optional. Add Jeep's 4x4 system and the Patriot is ready to carry you and your passengers beyond the end of the paved road.
2013 Hyundai Tucson GLS
Another compact crossover with room for five passengers and available all-wheel drive, the Hyundai Tucson GLS is nicely equipped while remaining affordable. The mid-range GLS trim gives Tucson drivers a 2.4-liter 4-cylinder engine and a standard 6-speed automatic. For 2013, Hyundai added more features to the GLS: Heated front seats, fog lights and automatic headlights are now standard. All-wheel drive is available, but the Tucson GLS is more economical with standard front-wheel drive. Insurance premiums cost an average of $1,189 per year.
2013 Ford Explorer
The only 3-row vehicle on this list is the Ford Explorer, which can be configured with 6- or 7-passenger seating. That means that those looking to keep ownership costs down don't have to sacrifice practicality. Insuring the Explorer costs an average of $1,197, less than the premiums for minivans, which used to have the lowest insurance costs of any kind of vehicle. The Explorer's base V6 engine comes paired with a 6-speed automatic transmission. Front-wheel drive is standard and all-wheel drive is optional.
Keeping premiums low is key to keeping costs down. Cars with cheap insurance can save owners a considerable amount of money over time, which they can then choose to spend on other things, like nicer optional equipment or extra gas for a nice vacation in that thrifty new car.