Not everyone who needs all- or 4-wheel-drive traction wants an SUV. SUVs can be large, pricey and bad on gas — all traits many drivers actively look to avoid. Knowing that, we've made a list of some of the top sedans offered with all-wheel drive. They may not have the ground clearance or visibility of an SUV, but they'll give you all-weather traction when the weather gets tough.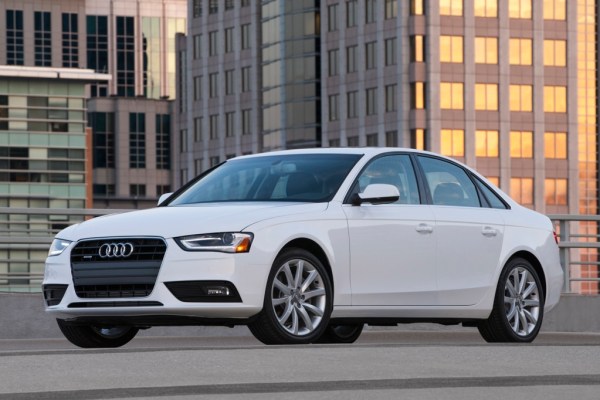 Audi A4
The Audi A4 is a midsize luxury sedan that offers all-wheel-drive security for a surprisingly reasonable price of just over $35,000. That price buys a 220-horsepower 4-cylinder engine, leather seats, automatic climate control and an infotainment system that boasts satellite radio and iPod integration. Drivers also can choose between a standard 6-speed manual and a fuel-saving 8-speed automatic. And while it's true that many well-equipped A4s cost more than $40,000, that's still a good price for a luxury sedan with high-end features and an all-wheel-drive system. Find an Audi A4 for sale

BMW 3 Series
The BMW 3 Series is a popular sedan that combines "sport" with "luxury." Drivers who pay a little extra can also add "all-weather security" to the 3 Series' list of accolades, since BMW offers the feature for $2,000 on all three 3 Series models — the 320i, the 328i and the 335i. The least expensive is the 320i, which starts around $35,000 with BMW's xDrive all-wheel-drive system, while a 335i xDrive starts around $46,000. Our suggestion: Try them all and see which one better suits your needs — and your budget. Find a BMW 3 Series for sale

Chrysler 300
The Chrysler 300 is a full-size sedan known for bold styling and a long list of equipment. Among drivers in cold climates, it's also known as one of the few full-size sedans that offer an all-wheel drive system — something that rivals from Chevrolet and Toyota can't claim. The all-wheel-drive system is optional on all versions except the high-performance SRT8, which uses the 300's standard rear-wheel-drive setup. Opt for the all-wheel-drive version, typically around $2,500 depending on the 300 trim, and you can choose between the highly praised 300-hp Pentastar V6 (starting around $36,000) or the muscular 363-hp HEMI V8 (from $39,500). Find a Chrysler 300 for sale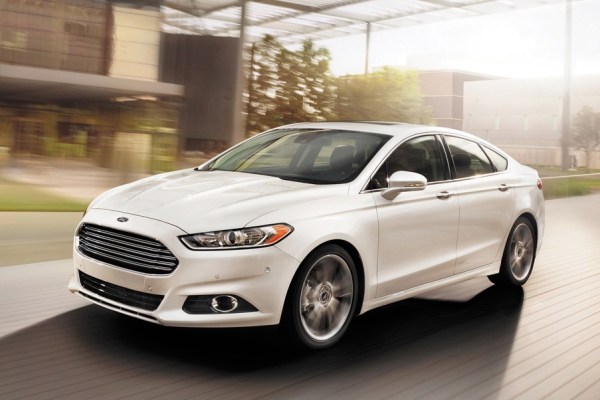 Ford Fusion
The Ford Fusion is among the best midsize sedans on sale today, offering a long list of options and engine choices for a wide variety of buyers. Those choices extend to an all-wheel-drive system; the Fusion is among the few midsize sedans on the market that offer it. The only catch: If you want it, you can't get a 47-mpg Fusion Hybrid. And you have to step up to the Fusion Titanium, which starts around $31,000 — or $33,000 with the all-wheel-drive option. Still, with few other choices among midsize sedans — and with the Fusion Titanium's long list of standard features — the Fusion is a good pick. Find a Ford Fusion for sale
Ford Taurus
Like the Chrysler 300, the Ford Taurus is a rare breed: a full-size sedan with an all-wheel-drive option. While you can't get it on a base-level Taurus SE, Ford has made the system available throughout the Taurus's other trims: It's optional on the SEL ($30,000 with shipping) and upscale Limited ($35,000) models, and it's standard on the high-performance Taurus SHO ($41,000). Unfortunately, you can't get Ford's EcoBoost 4-cylinder with it, but many cold-climate drivers will consider that an easy tradeoff. Find a Ford Taurus for sale
Infiniti Q50
Infiniti's latest sport sedan comes with standard rear-wheel drive. But Infiniti has you covered — just as the brand did with the G37. The all-wheel-drive feature is offered on all three Q50 trim levels — the base model, the Premium and the Sport. And it's only $1,800 extra, which makes it cheaper than the all-wheel-drive systems in many rivals. A base-level Q50 with this system starts around $39,000. That's far less than a BMW 335i with xDrive, even though the Q50's horsepower — and equipment — roughly matches the 335i's levels. Find a Infiniti Q50 for sale
Subaru Impreza
With the demise of Suzuki, the Subaru Impreza carries the torch of the few compact cars to offer an all-wheel-drive option. And the Impreza doesn't just offer it: The feature comes standard. Sure, that makes the Impreza pricier than rivals, as its starting figure of around $18,500 is well above the Toyota Corolla's $17,500 MSRP. But for drivers who are on a budget, the Impreza is among the best choices around. Find a Subaru Impreza for sale

Subaru Legacy
New or used, the Subaru Legacy is among the only midsize sedans to offer an all-wheel-drive system. And like the smaller Impreza, the Legacy doesn't just offer it: The feature is standard on all versions. That means drivers can get a brand-new midsize sedan with it for about $23,000 — less than the all-wheel-drive Ford Fusion. The Legacy's standard engine is a 173-hp 2.5-liter 4-cylinder, while a powerful 256-hp 3.6-liter 6-cylinder is optional. Of course the Legacy is significantly updated for the 2015 model year, but the Legacy has long been a great all-wheel drive sedan, the 2013 model has many high points. Check out a used version for a budget friendly way to get through winter comfortably. But don't expect a huge discount, a good condition Subaru Legacy in a part of the country that sees lots of rain or snow will still be worth a healthy portion of it's original value. Find a Subaru Legacy for sale
Volvo S60
The Volvo S60 is a midsize luxury sedan with an all-wheel-drive system available. While the base-level S60 T5 starts around $33,000 with front-wheel drive, shoppers can add the feature for just $2,000 extra. Those who opt for the muscular S60 T6, which boasts an impressive 300-hp turbocharged 6-cylinder, get the system as standard in the model's $40,000 purchase price. Of course, being a Volvo, the S60 also features a long list of other safety items, such as advanced stability control and Volvo's City Safety automatic braking system. Find a Volvo S60 for sale
What it means to you: Our favorite all-wheel-drive sedans prove there are many all-weather alternatives to SUVs, regardless of your budget.