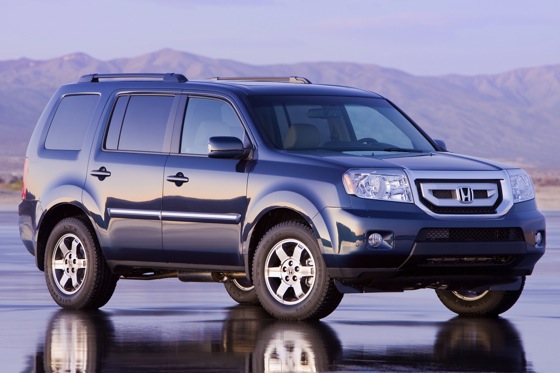 It's the end of the hot season, so we're here to 'cool' things down. With record heat indexes sweeping the nation this summer, we've compiled a list of the coolest rides for 2011. This year, cars have taken a giant leap forward by introducing new technologies to help keep drivers and passengers comfortable. Ranging from advanced air conditioning systems to solar panel sunroofs, manufacturers are pushing the limits of what's possible. Whether you're hauling kids, school books, building materials or anything in between, there is a car that's sure to keep you looking hot and feeling cool no matter what Mother Nature decides to do.
Hyundai Genesis Sedan
Hyundai's Genesis takes direct aim at the established luxury sedan market and delivers more goodies for thousands less. Offering an air-cooled driver's seat, automatic dual-zone climate control and a power tilt-and-slide glass sunroof with sliding sunshade, passengers may be reluctant to leave the cool chic interior for the simmering heat outside. The Genesis has more than enough power to blow a refreshing breeze through the windows, with the top 5.0 R-Spec pumping out a hurricane-strength 429-horsepower while still managing an EPA estimated 19 combined mpg.
Toyota Prius
The third generation Prius improves on an already winning formula. Offering a Solar Powered Ventilation System, the Prius uses an electric fan in conjunction with its power tilt/slide moonroof to cool the cabin while the Prius is parked on those hot summer days. Also available is a Remote Air Conditioning System - a unique feature activated by the key fob to blast cool air for up to 3 minutes allowing passengers to forgo entering a steamy cabin. Prices start at $23,500 and all models have a combined EPA estimated 50 mpg.
Ford Mustang
Top-down, wind in the hair, the rumble of big motor, all of these can be found in the 2011 Ford Mustang Convertible. The V6 Stang combines traditional American muscle with its 305-horsepower engine, while still managing a surprising 30 MPG on the highway. The Electronics Package adds dual-zone automatic temperature control keeping you cool for those sizzling days under the sun. For those looking for a practical, fun convertible, the Ford Mustang might just be your car.
Kia Optima
The Kia Optima is not your average midsize sedan; offering owners luxury amenities at an attractive price. With dual-zone climate control, an AC-cooled glove box and available cooled front seats, the Optima comes loaded with optional features making it a great vehicle for road trips or a daily commuter. Starting at only $22,700 for a nicely equipped EX model, the Optima keeps owners 'cool' on the road, while being easy on the wallet.
Jeep Wrangler
Windshield flipped forward, check; doors removed, check; top down, check; the Jeep Wrangler has kept its formula the same since its introduction 1987. The 2011 Wrangler now comes equipped with added convenience features such as automatic temperature control and Jeep's optional UConnect System to keep the music pumping, turn-by-turn navigation and hands-free calling. Nothing beats the freedom of a Wrangler on the open road and the 2011 is the best yet.
Mercedes-Benz SLK Roadster
For buyers looking for the ultimate combination of luxury, sport and technology, the new Mercedes-Benz SLK delivers. The SLK's centerpiece is its ability transform from roadster to hardtop coupe in only twenty-seconds. Also, the Panoramic sunroof can be equipped with the new Magic Sky Control to keep you even cooler with the top up. Dual-zone climate control allows driver and passenger individual temperature settings, while the 302-horsepower V6 mated to a 7-speed automatic transmission makes this roadster quick, civilized and surprisingly economical.
Buick Regal
Buick may not carry the brand recognition of a BMW or Audi, but the 2011 Regal is one not to be missed. For those buyers looking for an upscale, full-featured sedan, the Regal impresses. With automatic dual-zone climate control, a quiet ride, Bluetooth, navigation, upscale ventilated leather seating, the Regal is packed with creature comforts. Prices start at $26,200 for the CXL, but those looking for more power should opt for the CXL Turbo (available with a 6-speed manual).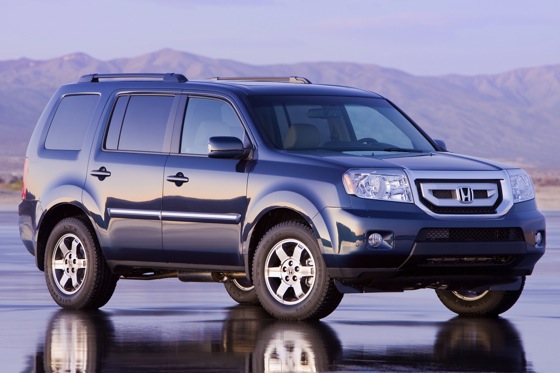 Honda Pilot
The Honda Pilot is one of the few midsize SUVs offering seating for eight, tri-zone automatic climate control and a snazzy variable 4-wheel drive system. The Pilot is a jack-of-all-trades. Need to haul the kid's soccer team? That's not a problem with its three rows of seating. Or maybe you're Dog sitting for the weekend. Lay flat the second-and third row seats for 87 cubic feet of cargo space sure to fit even the biggest pups. With Honda's renowned reliability and excellent fit and finish, the Pilot is perfect to keep the whole family cool through the late summer heat wave.
Toyota Sienna
Toyota's flagship minivan, the Sienna, offers not only plenty of space for its occupants, but added comfort for hauling around passengers. With tri-zone climate control, driver, front passengers and rear-seat passengers can individually set temperature preferences. When factoring in three rows of seating, huge cargo capacity and Toyota reliability, the Sienna is an affordable and practical option for the whole family.